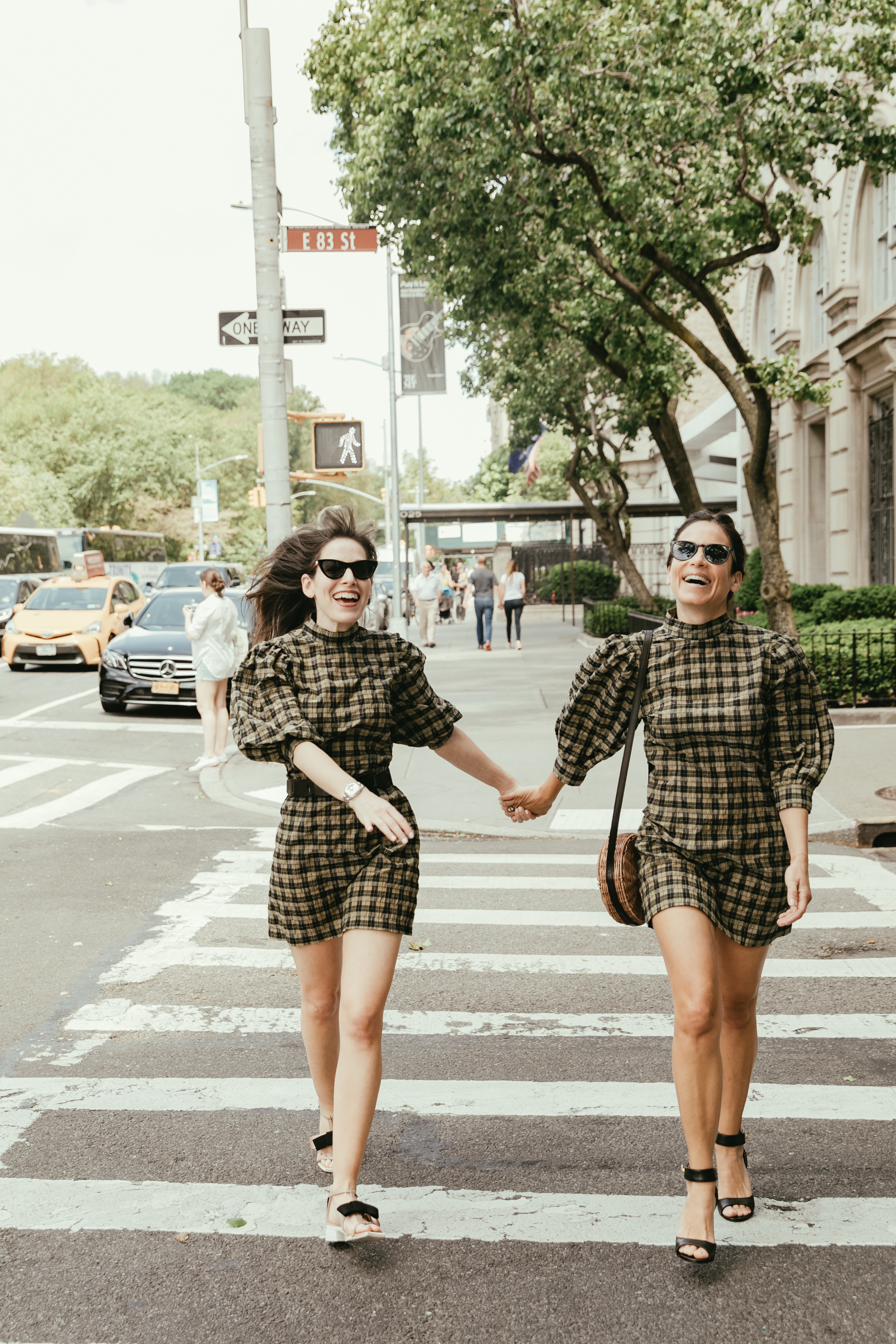 The catalyst for this post happened on a recent trip to Miami. A friend of mine complimented me on my outfit which I must say I felt really good about and then she went on to compliment the vintage necklace I accessorized it with. I readily accepted the compliment but in true full-on Fortune disclosure, I shared that while I do all my own shopping, I will on occasion, call on my friend/stylist, Allison Berlin to help me pack and get organized for long, event-filled vacations or when life is unusually hectic.
I first met Allison about 15 years ago, back at an event where she shared her styling tips. It was the first
time I'd ever heard of the concept of a stylist and the thought intrigued me so much so, that I hired her. 
I've always had my own strong unique sense of style – I'd say it's in my blood — but I appreciated Allison's input and her sartorial eye. Fast forward to a few years later and I morphed into a stylist myself. I can thank Allison for giving me the wings to fly,  but on occasion, I will call her if I want a second opinion. While it might seem contradictory for a stylist to call upon another stylist ( I never really thought about the issue until a friend questioned the need for a stylist to call a stylist – hmmm), every professional occasionally needs a second opinion. Wouldn't a doctor seek the professional opinion of another doctor? Enough said!
It's ok to seek a second opinion when needed, regardless of your field. It's how we learn and how we grow.
Ok, back to packing…There are different types of packers – those who pack a month in advance with garment racks on hand to organize outfits, those who don't organize and take everything with them and worry about it when they get to their destination, and then my heroes, those who pack the day of in a carry-on. I'd love to not give a shit but then I also do like to give a whole lot of shit, do the prep before vacay and have my outfits together when I arrive.
So what goes down when Allison actually arrives at my closet?
First things first… I take out all the possibilities I'd like to take with me,  including footwear and accessories. It's a two-part process – first day and then night.
I will try the pieces on and then we collaborate on each outfit. Allison will do the honors of typing out the outfit details as an extra perk.
Working with Allison is like working with a personal trainer – no packing procrastination!
Do you ever seek a second opinion in your profession?