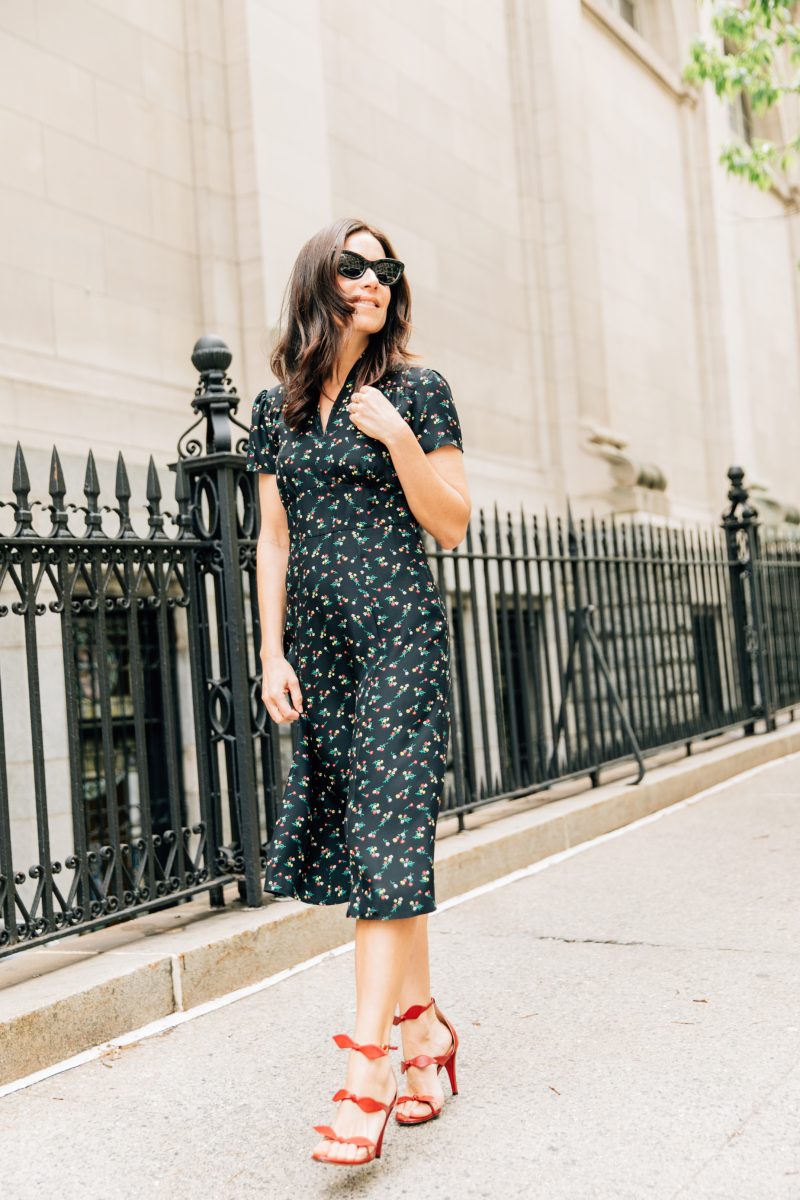 Like most of my fashion finds, I came across the HVN label a couple of years ago on Instagram.
I guess I must have been on to something because my 19 daughter Sonia came home with one of these dresses before I could hit the buy button. What I love most about these flowy pieces are the vintage- inspired playful prints – who could resist a dress full of cherries? The classic silhouettes are super flattering and I appreciate the lady like yet cool vibe. They're genuinely pretty and I am always game for spring dresses, as they make for the complete outfit.
Can we talk about designer Harley Viera Newton for a moment? Like her dresses, she looks so cool and pretty. In addition to designing she is also a DJ and a model – not too shabby for a 30-year-old.
I am so excited about this black floral print dress. I am wearing it here with these Chloe strappy red heels for a bit of pop, but the dress also works well with flat sandals, sneakers or kitten heels. It's perfect for a day around town or cocktails and dinner with friends. I'd want to own more of these spring dresses but due to their popularity, many are already sold out. I'm on the wish list for now!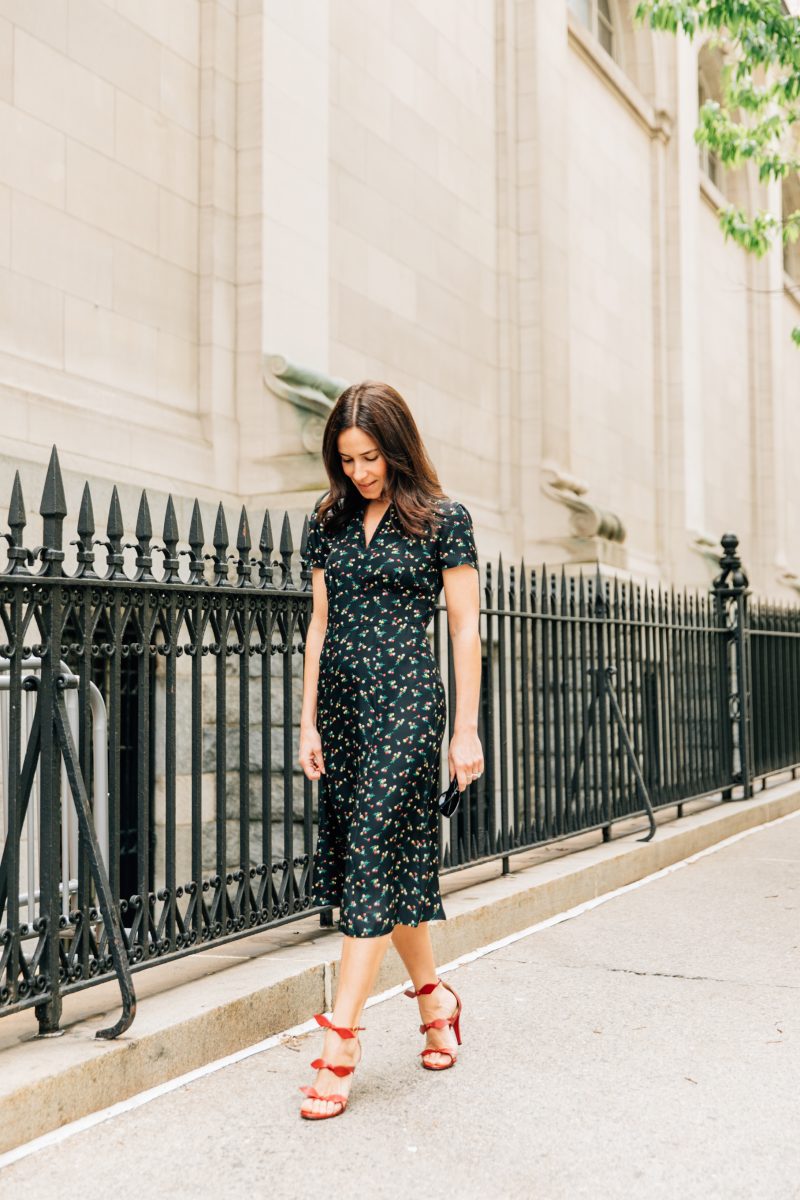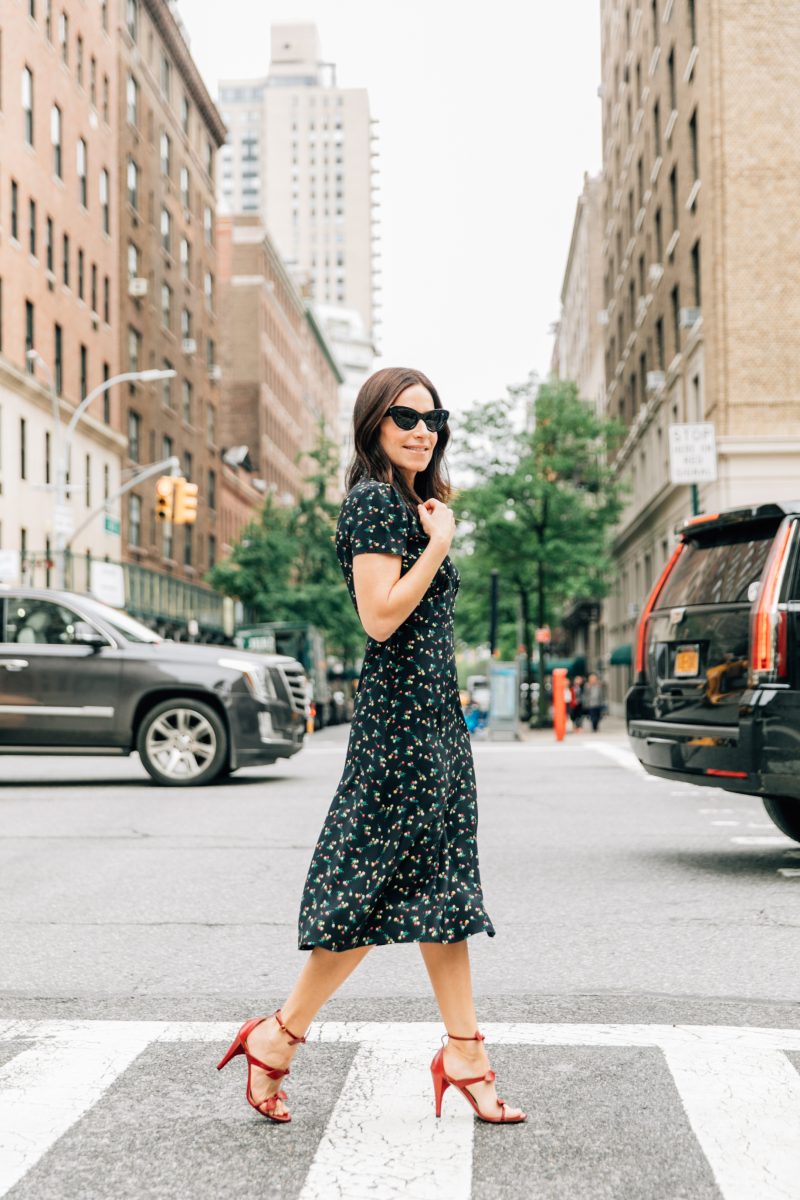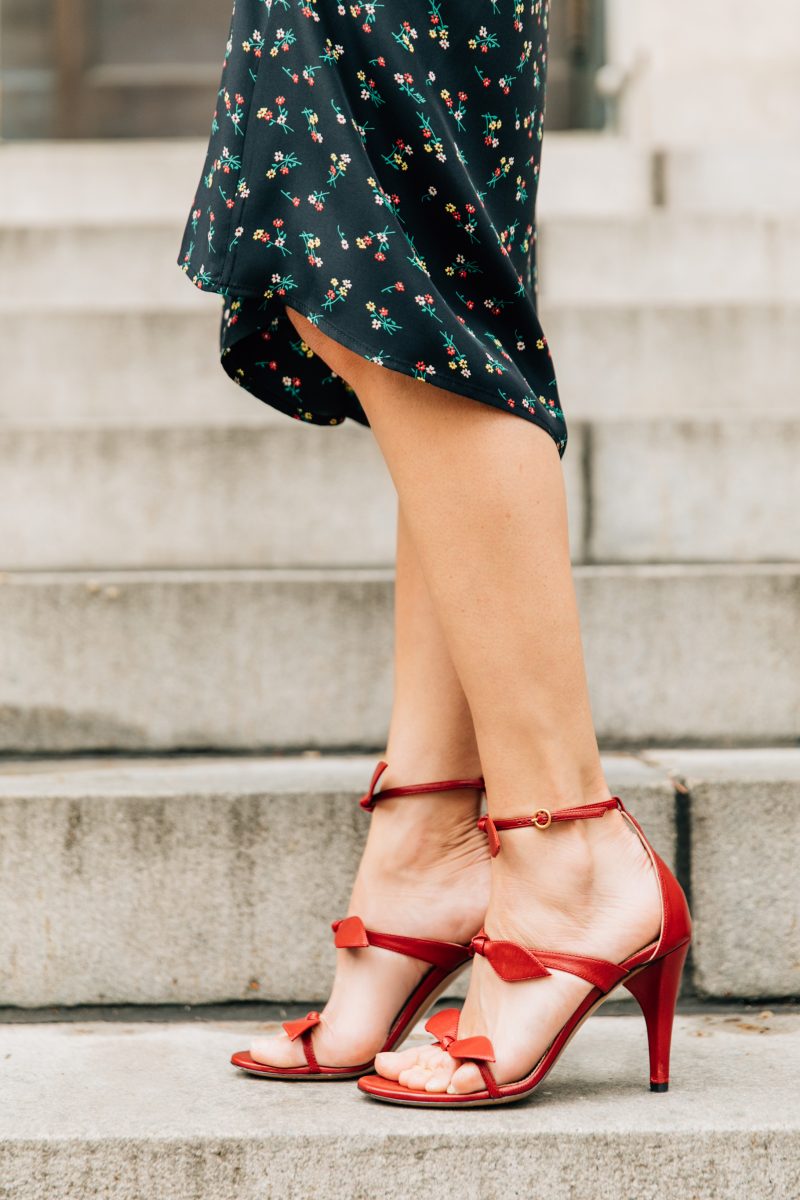 For those who want to take this femininity to the bedroom, you must check out her kimonos and pajama sets. If slumber parties were still a thing at my age, this would be my go-to.
HVN also has a line of hair accessories. With scrunchies being all the rage these days, I'd definitely opt for one of these. Headbands and hair scarves round out their collection. If you plan on shortening your dress, I recommend taking the extra fabric to create a neck scarf (see Instagram here).
How would you style this springs dress? Please comment below!
Shop the HVN label here:

Shop red heels here: