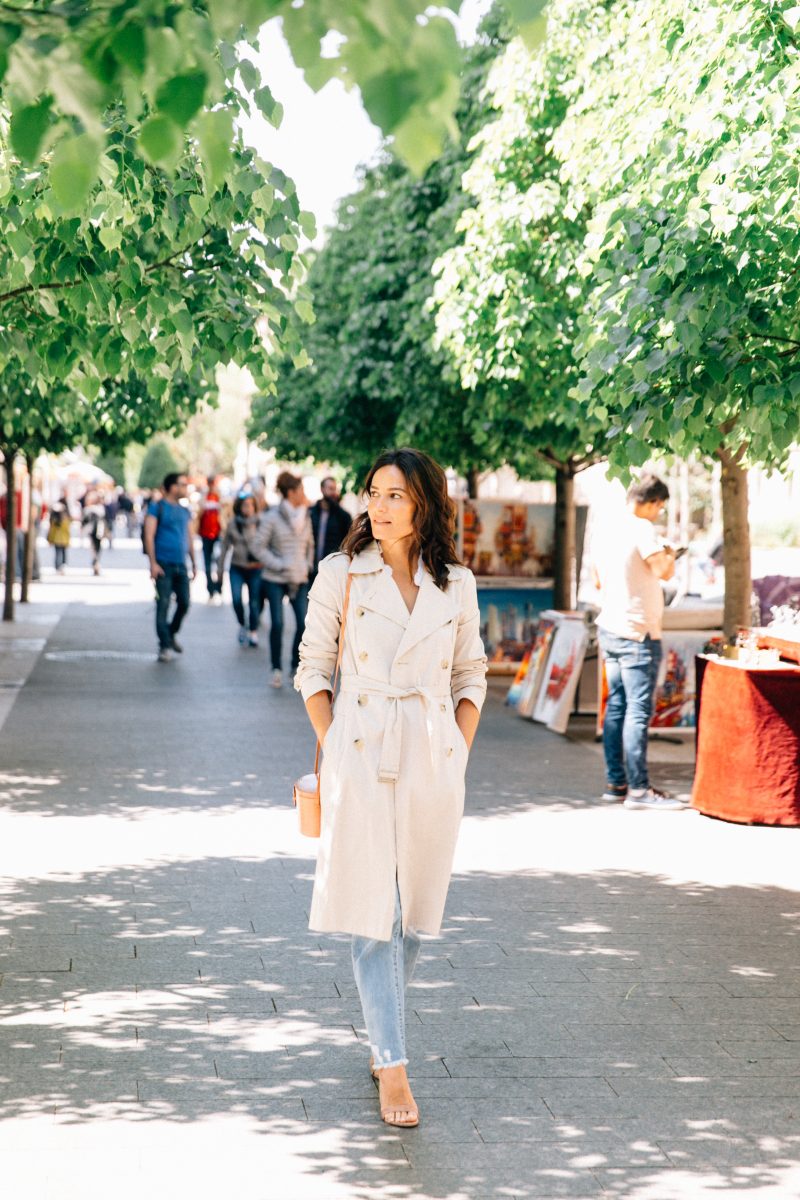 It's been a week now since I'm back in the concrete jungle. Now that we're all settled into our routines and the kiddies are back to school, I've been doing a little research on ways to enjoy September in the city. Whether you choose to spend family time or just the opposite, here are 18 fun activities to get your fall game on.
1. See the Manolo Blahnik documentary titled, Manolo: The Boy Who Made Shoes For Lizards. For a limited time only at the Sunshine Landmark Theatre. Opens September 15th.
2. Nothing says fall like apple pie so apple picking is a must do. This has been somewhat of a family tradition. Hopefully I can persuade one of my teens to join me this season. For locations near NYC check out the link here:
3. For those who wish to hang on to summer just a bit longer, check out the Summer Martini Bar on the Roof Garden Cafe of the Met till Oct 29th. Make it a dirty please.
4. In honor of September 11th, visit the 9/11 Memorial and Museum. See here for ticket information.
5. If you appreciate jazz and can't get to New Orleans, checkout Woody Allen and the Eddy Davis New Orleans Jazz Band at the Carlyle. Mondays at 8:45 from September 11th -December 11th. Purchase tickets here.
6. Calling all fashion and history lovers… Must see the new exhibit at the MOMA, Items: Is Fashion Modern? On display are 111 that have a strong impact on the 20th and 21st century. See here for more information.
7. Reconnect with your kitchen now that summer is over. Begin by taking a cooking class at Eataly or Haven's Kitchen.
8. Excited to visit Rodin at the Met. 50 of his sculptures will be on display beginning on September 16th.
9. Treat yourself to Swan Lake at the New York City Ballet.
10. Visit magazine editor and street style star Giovanna Bataglia's Shop at Bergdorf Goodman. This curated mix of new and established Italian designers will inspire.
11. For the eternal Beatle lover, Paul McCartney will be in concert beginning September 15-19 at MSG and Barclays.
12. The perfect exhibit for the younger set. See the Eloise at the Museum exhibit on display till October 9th at The New York Historical Society. https://www.nycgo.com/things-to-do/events-in-nyc/dont-miss-this-month/september
13. Fall foliage never fails to amaze. Take a drive along the Palisades, upstate NY or the Brooklyn Botanical Gardens. For those wanting something closer to home, stroll Central Park between 66th and 72nd Streets.
14. Don't have to be "born in the U.S.A." to see Springsteen's first time appearance on Broadway beginning October 3rd. I'm a Jersey girl at heart so I can't wait to see this.
15. Visit Dumbo and take a ride on Jane's Carousel, then dine at Cecconi's for an Italian experience amid waterfront views.
16. I've heard Kykuit: The Rockefeller Estate is a must see. It comprises first rate art, design and an unforgettable outdoor experience.
17. For a day away from the hustle and bustle yet close in proximity to the city, take a hike at the Rockefeller Preserve Trail and then dine at famed Blue Hill at Stone Barns. Make sure to reserve in advance.
18. As the Jewish New Year approaches, it's an opportune time to think about making resolutions for the year ahead. Happy and healthy to all!
What are your favorite fall activities in the city?