My earliest memory of my aunt, celebrated jewelry designer
Roxanne Assoulin
, is one of her at her pool surrounded by friends and family wearing a bikini, drinking TAB soda from that pink can – does it get more 80's than that? More than this memory, is the feelings of love and warmth that my aunt gave me throughout my childhood and up until today. I remember watching Annie Hall with her in bed on Ocean Parkway in Brooklyn, visits to her design studio in SOHO, where I'd be gifted baubles and our travels to L.A. as adults where I promised to help her work during market week
(played hooky really). I always admired her style be it home decor, fashion and jewelry, and looked up to her as a super mom and successful business woman.
I am proud to call Roxanne my aunt, and I am inspired by her success so I thought I'd share her story and some words of wisdom.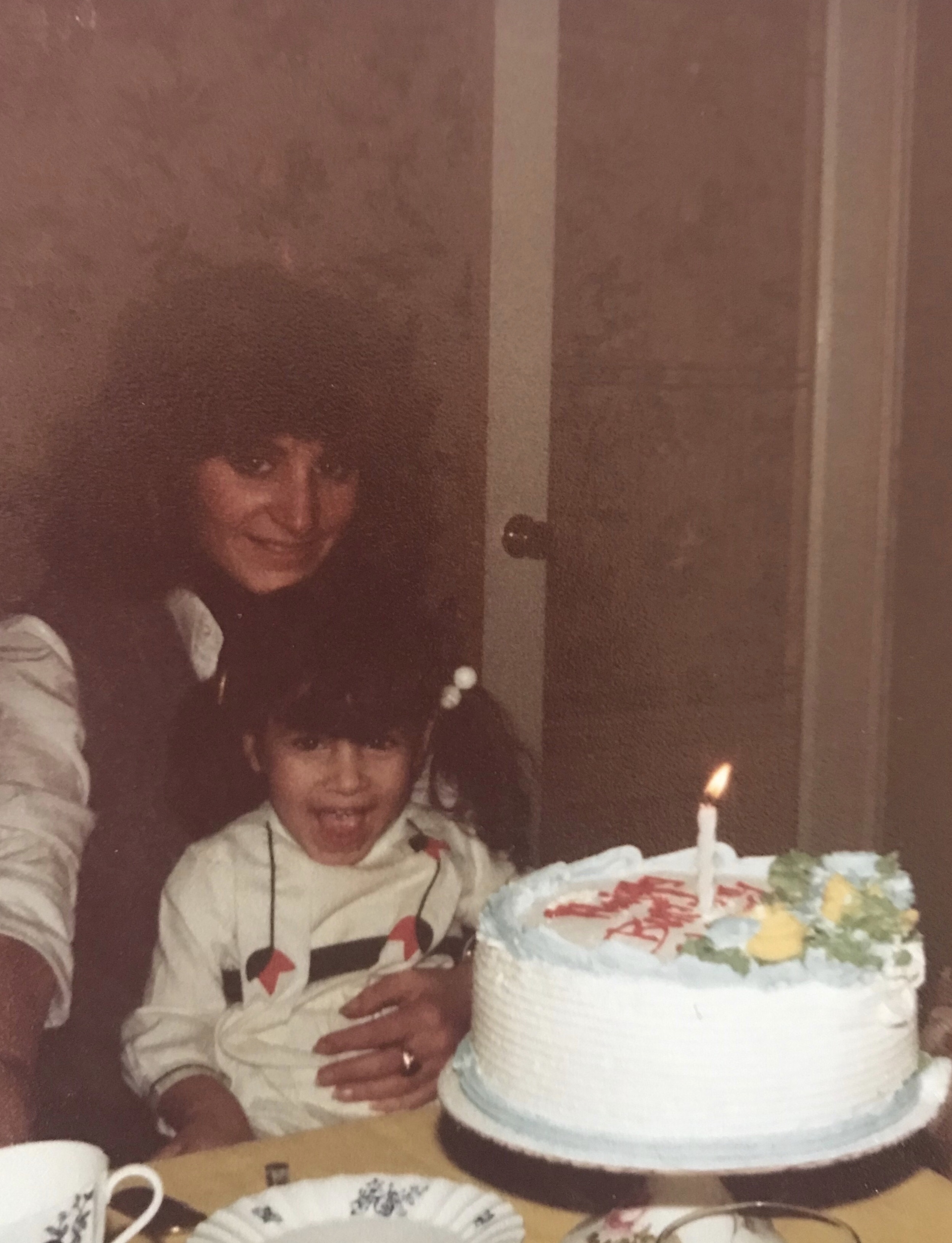 How many years has it been since you launched your jewelry business and how did you get started?
Roxanne Assoulin: I first launched my jewelry business in 1983 so I guess I've been in the jewelry business for 36 years. I started out making hair accessories after attending NYU. I sold them to Fiorucci and Norma Kamali, and they were worn to the Studio 54 opening. I stopped working to raise my two children and then picked up again once they were grown but this time I began making leather bracelets modeled after pieces I saw in Italian Vogue. People stopped me and began asking for the bracelets. I then sold them to Bendel's and Bloomingdale's. I always needed a creative outlet and love color.
How has your business evolved? The good and the bad? 
RA: Now that I have 40 years of experience in the jewelry industry, I feel a sense of freedom. I'm confident in what I do. I love the creative process and I do it for the enjoyment not for the success. I've learned to accept the highs and lows as part of doing business. What I love most is the personal engagement and hearing from the direct consumer.
I'm obsessed with your colorful and happy beaded collection.
Where did you first draw inspiration for your uncomplicated indulgence beaded bracelets and necklaces?
RA: I had a stack of colorful tiles sitting in my office for about 30 years – they were made by hand and came in my favorite colors. On day I started playing with them and lined them up in a row and thought, "This looks like a pretty bracelet, let's make this and see what happens."
What good advice could you offer to someone looking to start their own business?
RA: Don't let fear get in your way. Accept failure. Everyone fails and that's ok – it's the way we get successful. Failure can be a positive thing.
Ask for help – It's not a weakness. I asked for help from everyone – I didn't take everyone's suggestions, but I did listen and people did help me. People in general are kind in nature and are willing to help. Don't think you can be an island unto yourself.
Your colorful line seems the opposite to your personal wardrobe of greys, navy and black – care to explain?
RA: I don't wear black but a lot of blues, grey, and white in the summer.
I never wear bright colors because I don't love the way they look on my skin. I prefer to get a pop of color through accessories.
What do you consider your biggest accomplishment to date?
RA: My greatest accomplishment are my children, my friendships, and of course, you-Fortune! It is the solid relationships, true connections and the love and kindness that come from people that are generous of spirit, that are the things that matter the most to me.
Many influencers and celebrities wear your pieces. Who has given you the biggest thrill?
RA: I get a lot of photos every day and I don't think seeing my pieces on a celebrity is any more thrilling than seeing a regular person happy wearing my jewelry. What really moves me is when people say that my line makes their day!
You recently launched a men's line.  What kind of man do you envision wearing your pieces? I personally can't wait to get my hands on some of them for David.
RA: I created the line with something for everyone. The pieces are easy, not fussy or precious. They weren't meant to be perfection, but rather exude an easy vibe and feeling. Wear it on the beach, in the water, or with a suit and a Rolex. My jewelry is for all ages and all genders.
You have 100 percent cool factor please share:
Destination? Austria
It bag of the season? Old Celine
Shop Roxanne Assoulin here: