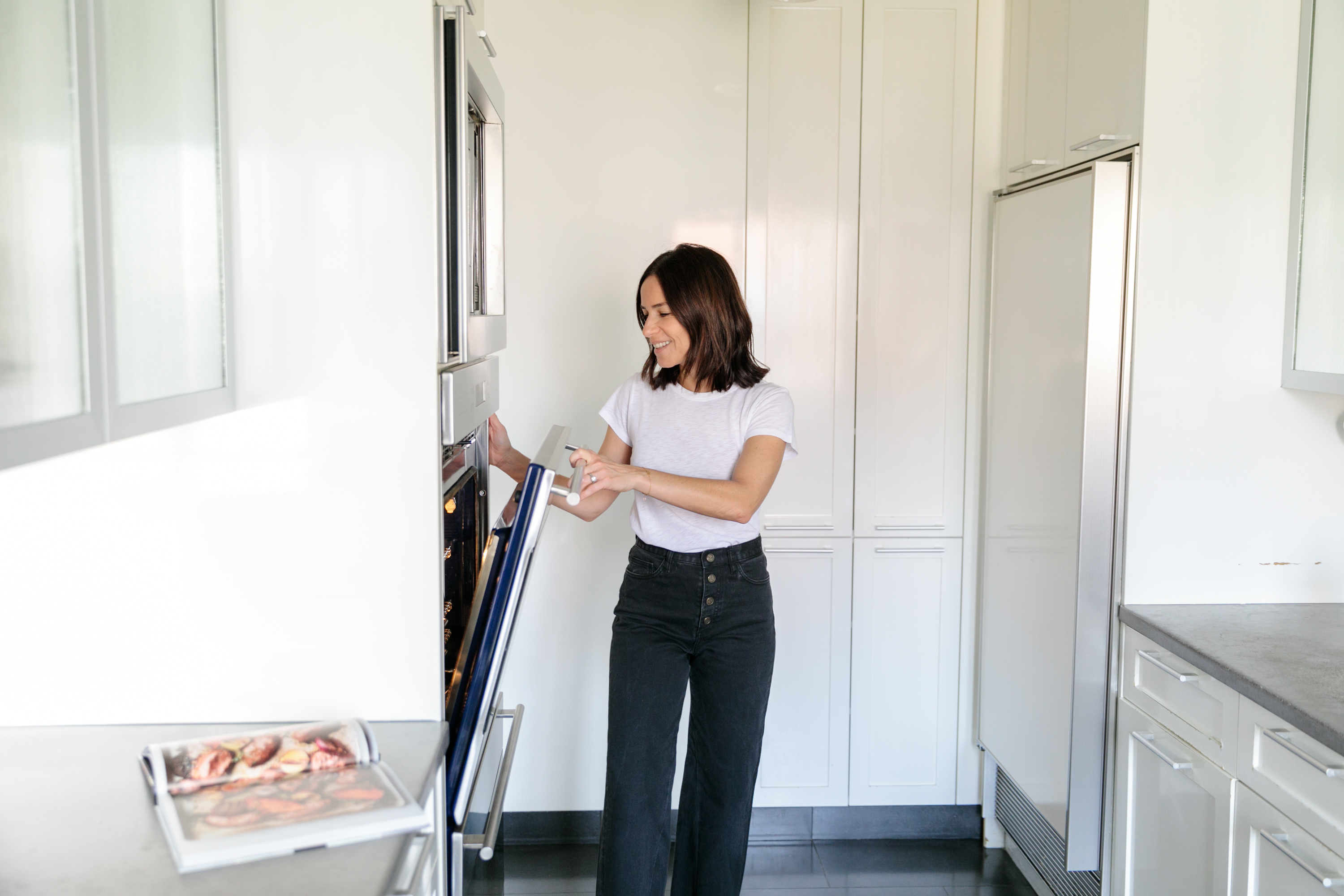 There are two truths about this chicken recipe:
One, I've had this vegetable herb chicken recipe for at least 10 years and two, I make this recipe at least twice a month. I call this the one dish wonder because it's a crowd pleaser and stands on its own. Thanks to all the fresh herbs and vegetables, it evokes a country feeling. This roasted chicken recipe is juicy, flavorful, healthy and  is literally a feast for the eyes compliments of the caramelized carrots, squash and onions. That is…until I butcher the poor bird. I'm embarrassed to admit that I haven't mastered the art of carving just yet.
This dish is easy to prepare and I will typically serve it on round silver platter. You can get creative with this dish and switch up the vegetables to your liking. Don't ask me which ones. While I can follow a recipe to perfection, I have no creativity when it comes to cooking!
Basic Roasted Chicken with Vegetables
Ingredients:
1 Organic whole chicken
3-4 tablespoons extra virgin olive oil
Kosher salt
Freshly ground pepper
2 tablespoons chopped fresh thyme
2 tablespoons chopped fresh oregano
1 butternut squash or delicata squash, peeled seeded and cut into 2" chunks (you can buy this already cut up if you like – equal to 2 cups squash)
2 medium Vidalia or Spanish onions cut into large wedges (8 pieces per onion)
5 carrots peeled and sliced on the diagonal into 2" pieces
Directions:
1. Preheat oven to 350 degrees. Unwrap the chicken, rinse and pat dry with paper towels. Set in a large shallow roasting pan or glass 9 x 12 pyrex baking dish and rub a light coating olive oil all over the chicken.
2. Season the chicken inside and out with kosher salt, pepper, fresh thyme and oregano.
3. In a separate bowl, toss the squash, carrots and onion in 1 tablespoon of olive oil, addition 1/2 tsp kosher salt and pepper and arrange around the chicken.
4. Put one onion wedge inside the cavity of the chicken.
5. Roast for approximately 1 hour and 15 minutes at 350 degrees preheated oven. Check the chicken by cutting into the leg, and if the juices run clear (not pink) the chicken is done.
6. Let rest on the counter, covered with foil for 10 minutes before cutting. This seals in the juices.