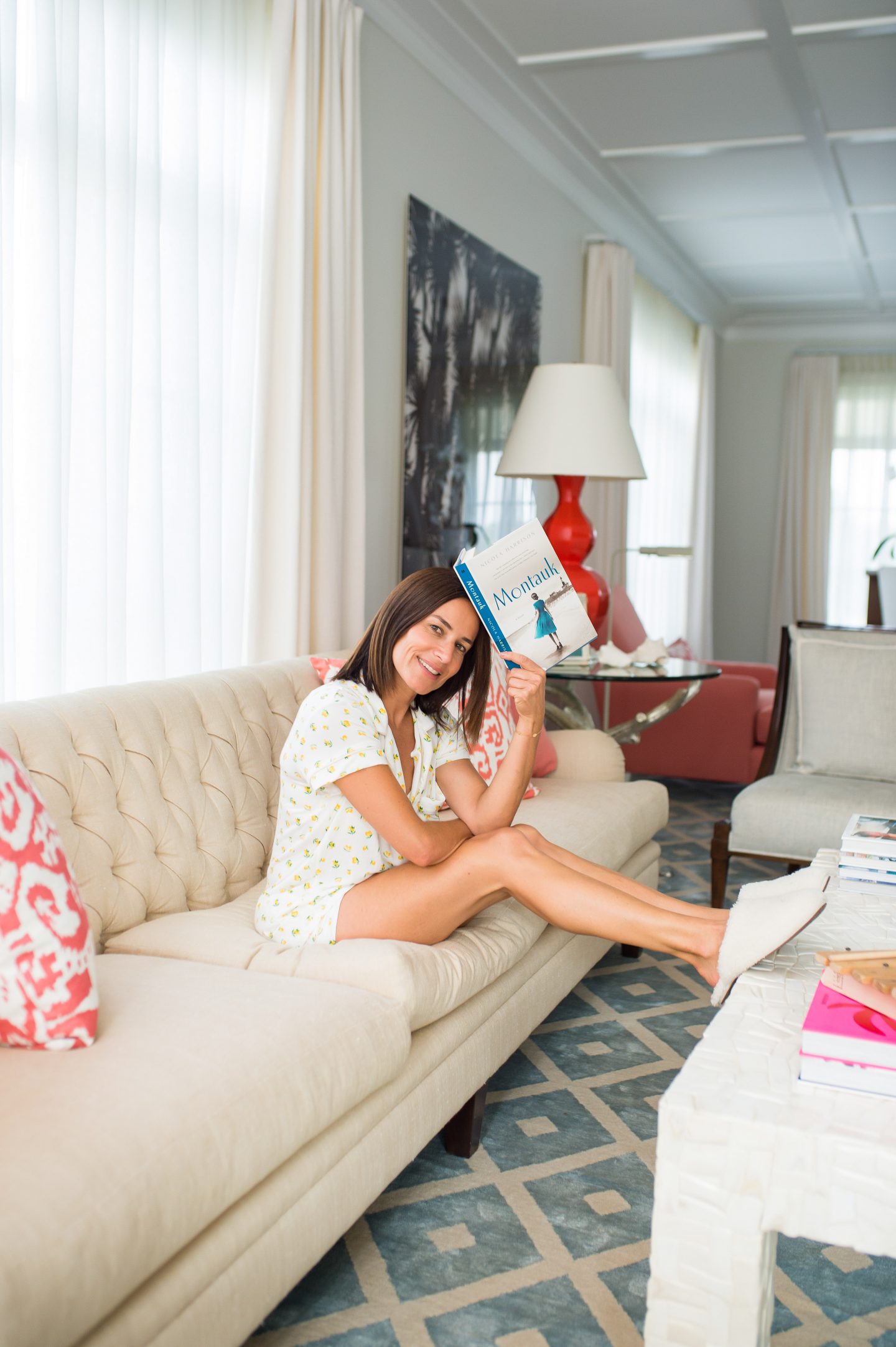 So here I am… I've been quarantined since last Thursday at my summer home in New Jersey. I didn't pack much as I thought I would be here a for a week max – such is not the case…One week later and it seems we will be hunkered down at the shore indefinitely. As for now, I don't really feel cooped up but let's see how I'm feeling by week 2 and 3!
Thank g-d there is more space to move around out here and I appreciate having easy access to fresh air which is not the case in an apartment.
In general, I am quite used to spending a lot of time at home blogging, so even though the current situation is not ideal, it's not a huge change in my lifestyle. I'm trying to be positive and appreciate what is right and good in my life right now. Not always easy, but the more I practice, the easier it gets! If you aren't already starting your day off with a gratitude journal, I highly recommend investing in this 5 Minute Journal. It's a positive way to start one's day, especially important in our present climate.
I also know we are all on the lookout for things to do at home so I thought I'd share some favorites of mine.
Comedies and rom-coms are my jam. I live to laugh – currently couldn't be more true. Here is a list of my favorite comedies:
Priceless – this is a French foreign film that is one of my all time favorites. My number 1 recommendation!
Dumb and Dumber (don't judge)
I would love some recommendations for vintage classics so if anyone has any, please share!
As for books, I always appreciate a light read especially when the atmosphere is a bit heavy.
For those who are on the lookout for a vacation/summertime type of beach read, here are my top recommendations:
Eight Hundred Grapes
It's Not One Thing It's Your Mother
Tina Fey Bossypants
The Vacationers
When Life Gives You Lulu Lemons
For those who don't mind a more intense book here are my top picks:
Mistress of the Ritz
Carnegie's Maid
The Paris Seamstress
Meet Me in Monaco
Educated
Since restaurants are temporarily off-limits, I thought I'd share a yummy chicken cutlet recipe in case you are looking for some new dinner ideas.
Grilled Chicken Thighs With Herbed Tomato Salad
Serves: 4

Ingredients:
cooking spray
2 lbs bone-in chicken thigh (about 8 thighs) (*I use chicken cutlets)
salt
freshly ground black pepper
1 lb cherry tomatoes, cut into bite-sized pieces
1 tablespoon roughly chopped fresh flat-leaf parsley
1 tablespoon roughly chopped fresh dill
1 tablespoon capers, drained
1 tablespoon olive oil, plus more if needed

Directions:
1. Lightly coat a grill or pan with cooking spray and preheat over medium-high.
2. Season chicken thighs with salt and pepper, then place on grill. Cook chicken for 5 minutes, turn, and grill for 5 minutes more or until cooked through. Remove to a plate and set aside.
3. Meanwhile, in a medium bowl, combine tomatoes, parsley, dill, capers, and olive oil. Toss to coat, adding more olive oil if desired, and divide evenly among four plates along with the chicken.

I have also resisted projects that I have been putting off, such as finishing my son's bar mitzvah album from 2 and a half years ago and a needlepoint project that needs doing. Another project to think about is organizing your saved images on Instagram. If you go to your saved IG images, there is a way to categorize them, ie recipe Ideas, inspirational quotes, travel, etc. I did this a few weeks ago and let me tell you, it felt so good.
Lastly, I will leave you with this… the other day I posted on stories that I felt I was getting nothing done and felt so unaccomplished. What I've learned is that many of us are feeling the same way. It takes time to adjust to a new pace and a new way of living so I'm allowing myself the space to be a little lazy, to take some time to create a daily schedule that works, and to enjoy the art of simply doing nothing (sometimes).
Wishing everyone good health and safety.