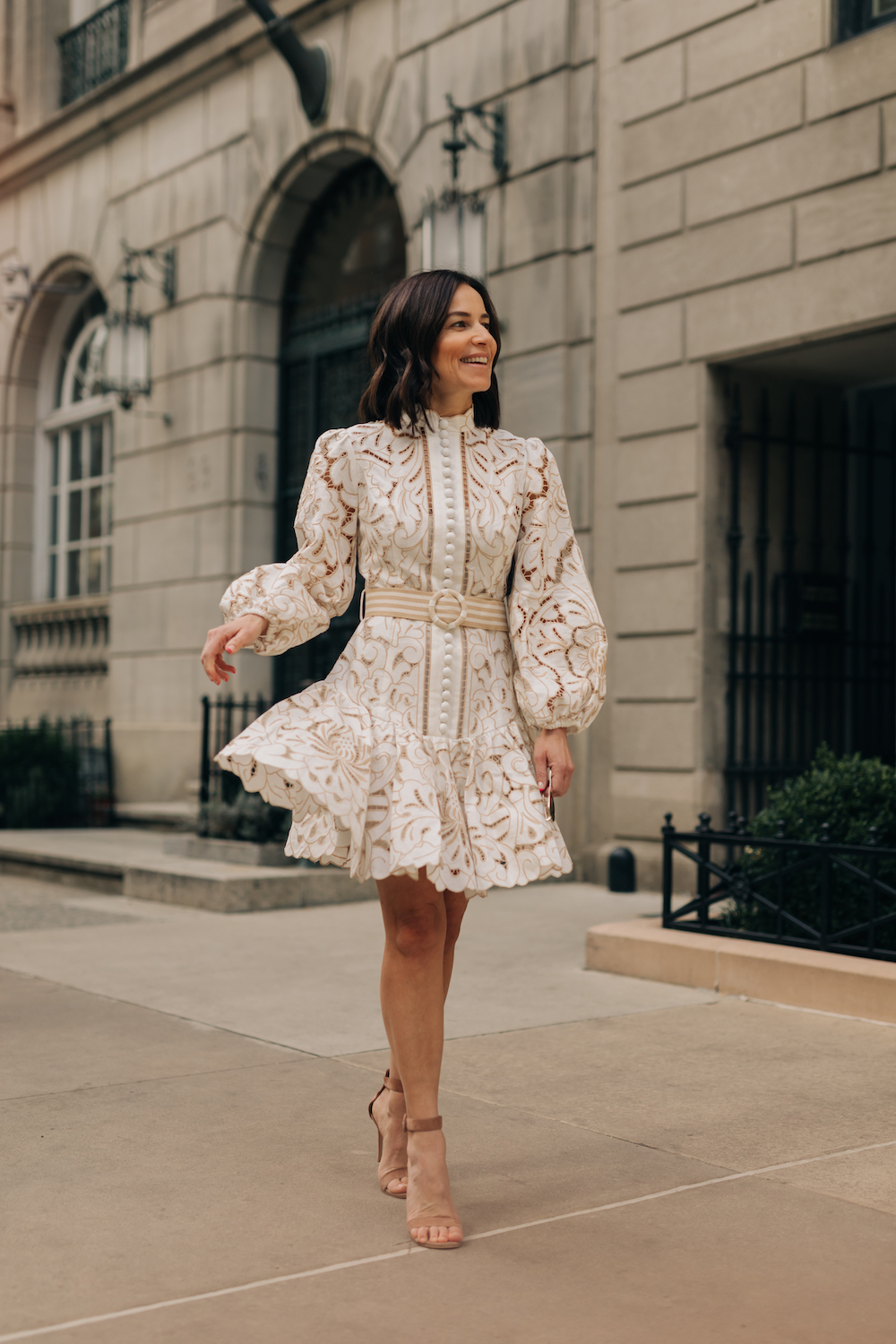 With Passover and Easter on the horizon, spring dresses are blooming everywhere and I am majorly on the lookout for the perfect holiday dress.
By perfect I mean, flowy, feminine, and flirty. I always love a dress with movement and when it comes to color for my spring-summer wardrobe, I gravitate towards pastels, crisp whites, and florals.
Dresses are always my number one go-to because they are an instant outfit, make a statement, and well, when it comes to getting dressed up for a holiday dinner or any kind of celebratory occasion, dresses are dressier! This spring holiday season I hope to celebrate with the fam south of the border – (who wouldn't want to be munching on Matzah in Mexico?) and so I have rounded up my favorite holiday dresses for you to choose from. I chose the number 27 because as I was rounding up my favorites, I was reminded of the movie 27 Dresses with Katherine Heigl.

Fashionably Modest
For those who like to dress on the modest side, there are so many options to choose from. While everyone has their own interpretation of modest, I did my best to cover all basis (no pun intended). Johanna Ortiz, one of my favorite designers, makes a darling red crinkled crepe midi dress with a square neckline – I happen to be a sucker for the square neckline as I find it to be super flattering. I also am a fan of this fabric as I like to keep things lightweight for summer.
I also am quite obsessed with this Chloe floral print jacquard knit midi dress. It is so elegant yet easy and I like the option of undoing some side buttons to create a side slit.
Shop modest dresses here:

Show Me Some Skin

For those who dare to bare, I am all about this Reformation smocked linen midi dress with an up to there side slit (also happens to be a hot trend for summer). The fit is super flattering and the price point is super friendly. In general, I am a fan of Reformation's fit. I got turned on to one of their dresses last season and it has come with me on every single warm weather vacation this season.
Another favorite of mine is this paisley print linen midi dress by Zimmermann with some barely there cutouts and thin spaghetti straps. A perfect island getaway dress and also great for spring/summer in the city.
Shop peak a boo dresses here:

Mini Me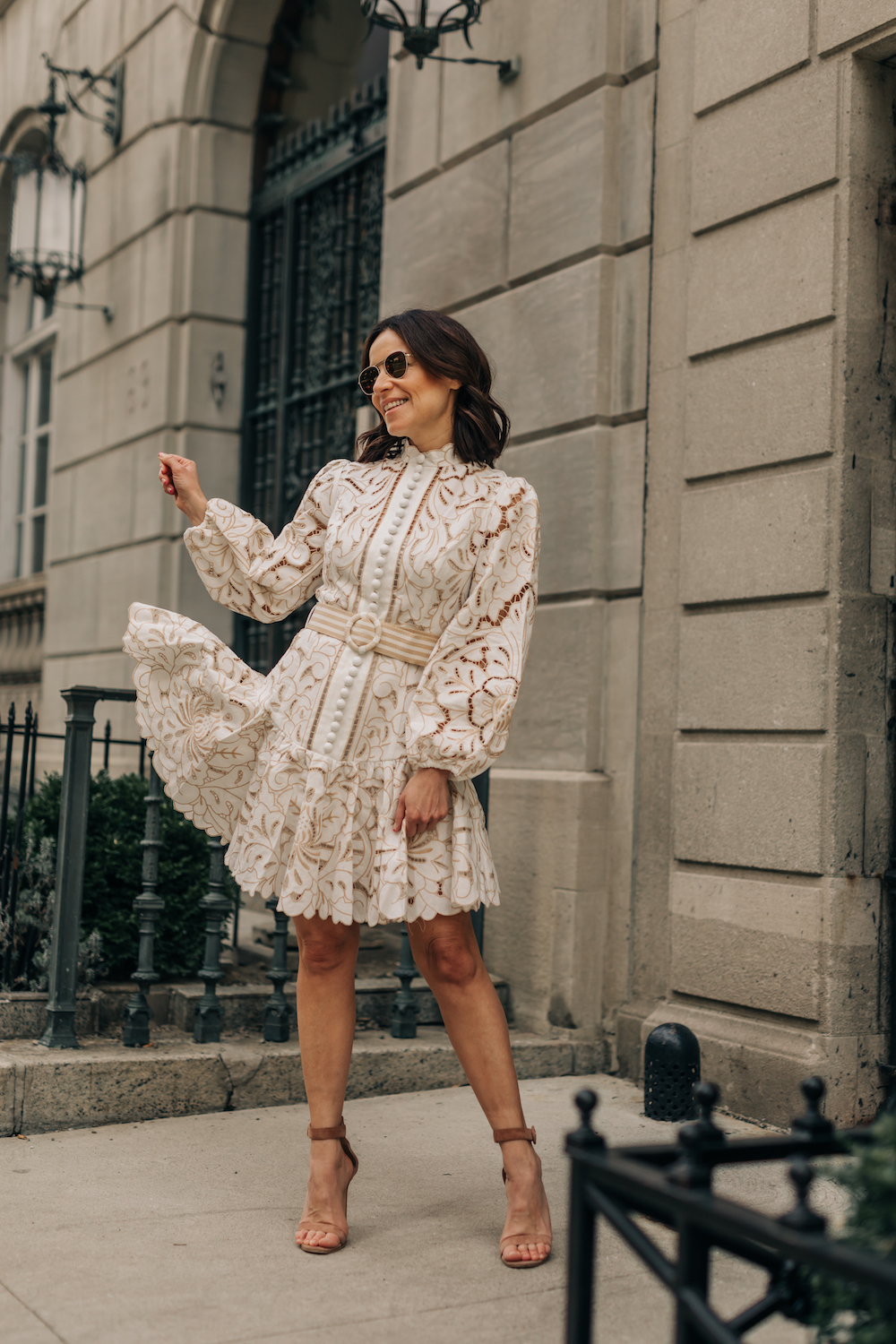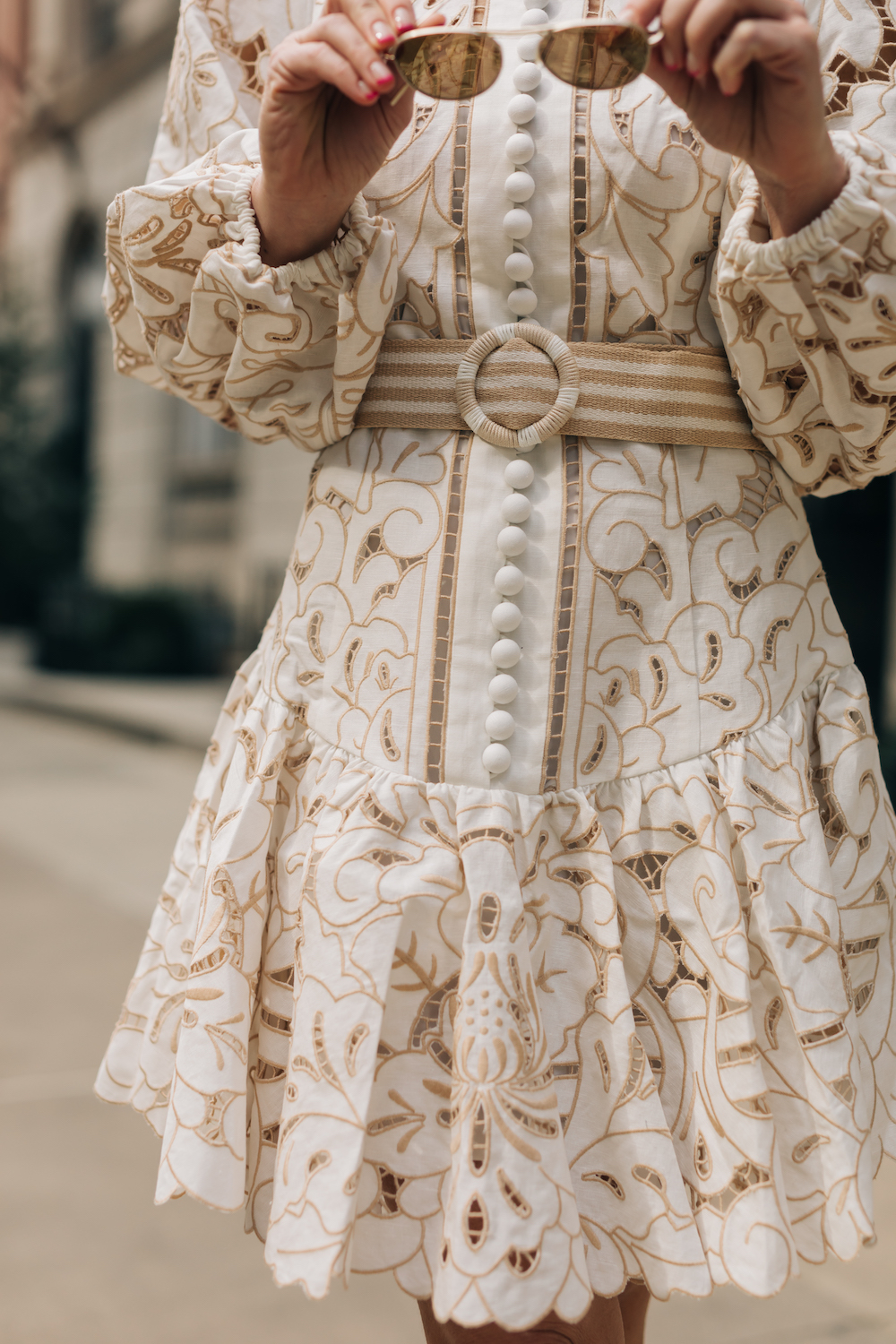 I always like to update my summer wardrobe with a mini or two. They are fun and have a certain youthfulness to them. Loving this belted linen mini dress by Zimmermann. Can we take a moment to appreciate the puffed sleeves and fluted hem? The belt positively accentuates the waistline and the lace detail gives it a feminine feel. A statement piece without being overly formal – basically the look I try to achieve for summer.
I'm also having a moment with this Andrew GN floral mini dress. Puff shoulders got me like…and the floral print is oh so fresh. Though this dress is currently sold out in smaller sizes on the Net-a-Porter US site, something to note is that you can call up the toll-free number and ask them to locate an unavailable item from their UK or Asia site.
Shop mini dresses here:

Sweet Romance
I always love a sweet, maxi dress for summer. I have my eyes on this light blue linen dress by Gabriela Hearst. An easy dress to wear for the holidays, on vacation or on a balmy summer day. How sweet is this watercolor print maxi dress by Rosie Assoulin? Love the multi-color print, fitted bodice and voluminous movement at the bottom.
Shop romantique dresses here:

Whether you are celebrating Passover, Easter, or simply celebrating the coming of spring, these dresses are sure to be a welcome addition to your warm-weather wardrobe!