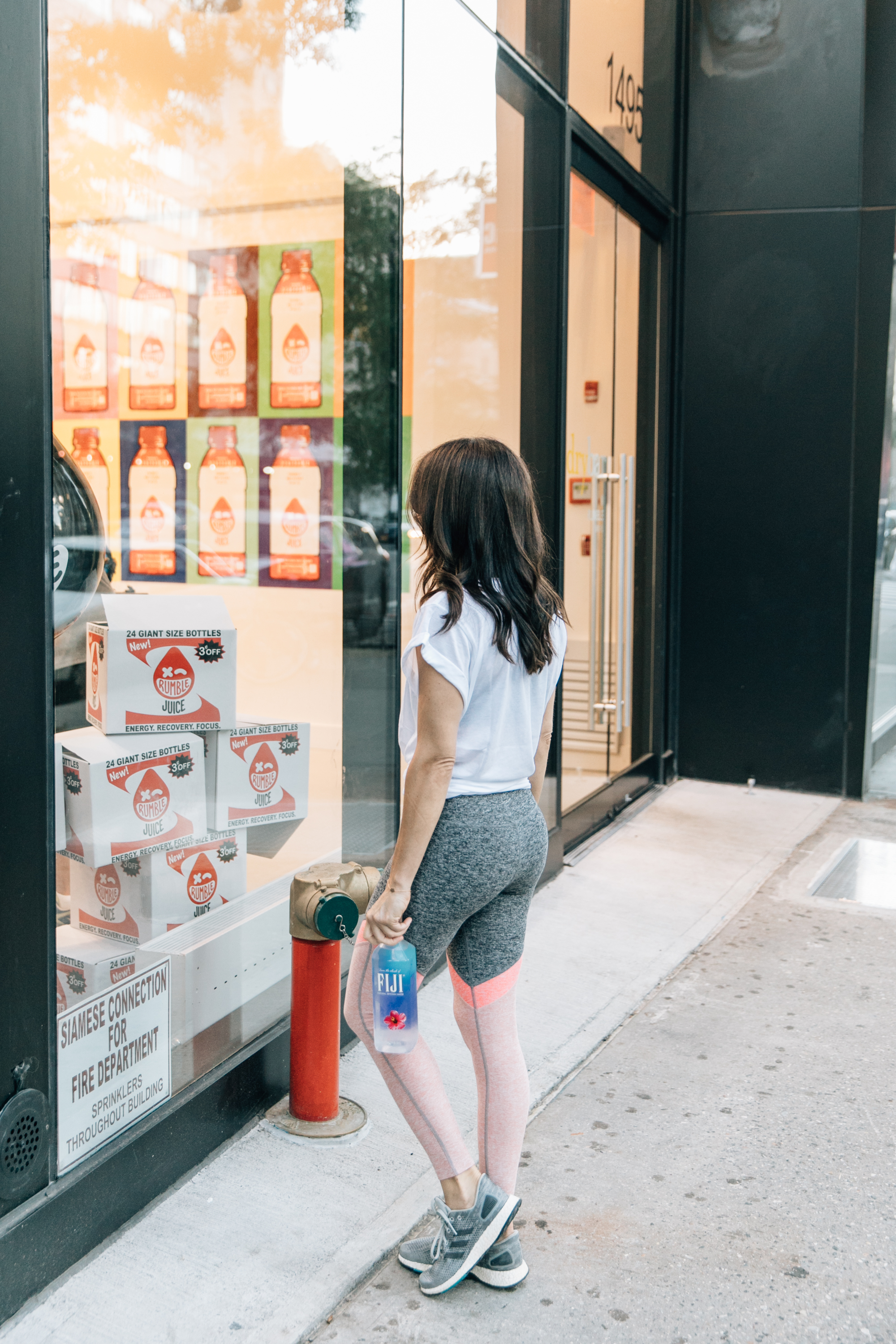 It's been a while since I've updated my workout wardrobe. I love what I currently own but I've been wearing them on repeat and it's time to add a few new pieces to the mix. A la – a new round of fall workout clothes. First on my to purchase list are any leggings by Beyond Yoga. I discovered this brand at the The Westside boutique in June and fell in love with their beyond comfortable leggings. They're just so soft and to quote my husband, "they feel like butter". I currently own 2 pairs in a color block version and for fall I have my eye on this high waisted paneled brick colored legging – the perfect color to welcome fall.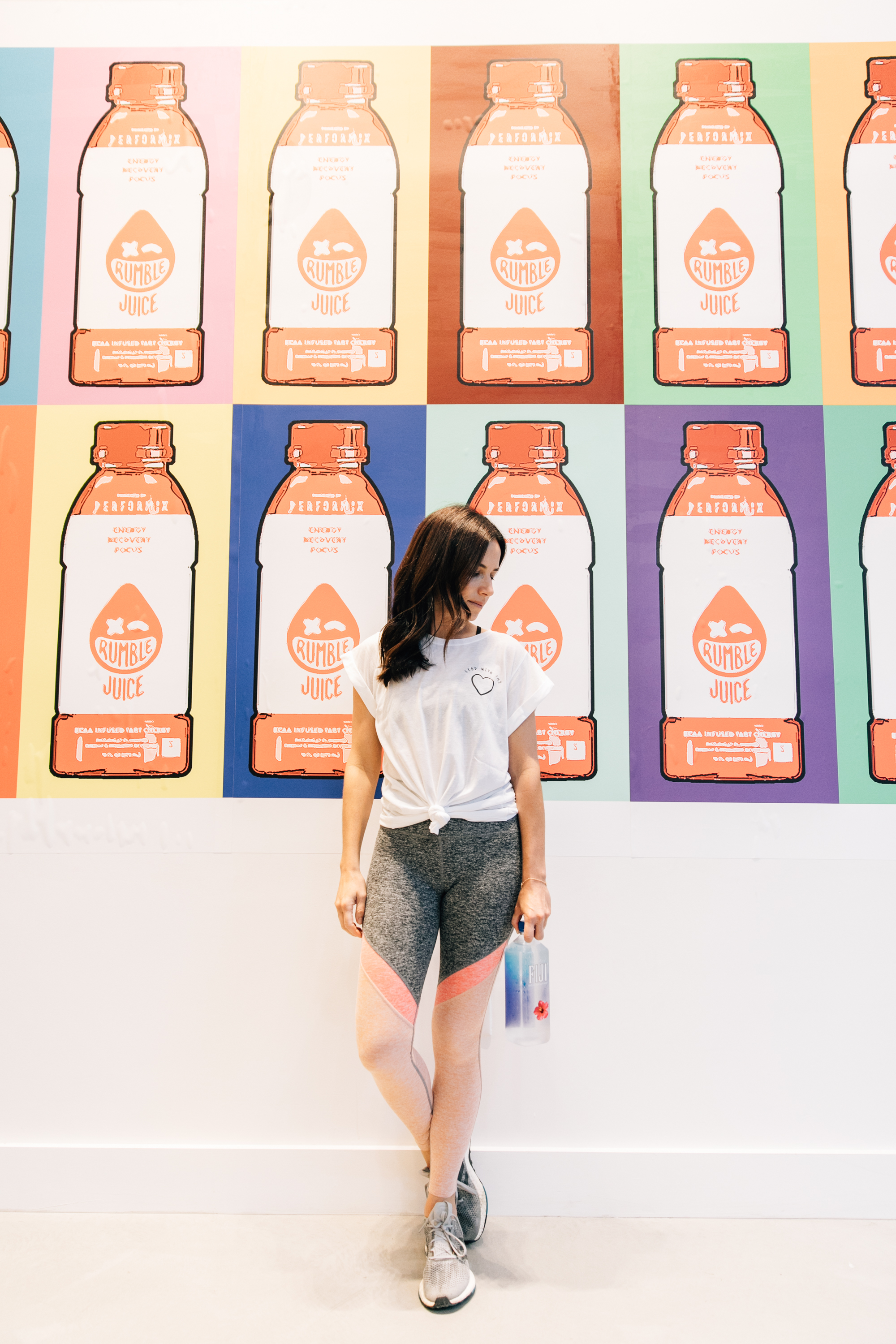 On a completely different note, why is it that every time I type the word high waisted, I think to myself, no, I'm not wasted.
Given my passion for palm tress, I'm super excited to try these by Alala. Pretty please, with a cherry on top, I also added this Ultracor cherry print legging to my cart of fall workout clothes. They will definitely add some sweetness to my workout.
I thought I was over mesh until I came across the subtle lightweight and breathable (I'll say so) burgundy mesh leggings by Nike. For a little morning shimmer and shine, Nike also has these basic black ones that look like they'll suck it all in.
Shop leggings here:

Now to top the look off, for a boxy, not foxy look, but… cool, I like this simple grey tee by Live the Process. For a bit of personality, this chevron tee has a retro vibe to it. Cotton Citizen also makes a less exaggerated version that seems to be a cult favorite.
For a lotta foxy, Koral and Nike make a mesh cropped tank that comes in black and white and Alo brings back sexy with this detailed cropped top that comes in both a tank and long sleeved version.
For tank lovers, these are the perfect options to show off those bis and tris. I'm loving the I Feel Ya one by Mate the Label and this striped heather blue tank by LNDR. If your abs are feeling friendly, you can always tie a front or back knot for a game of peek-a-boo.
Shop tops here:

What will you be adding to your list of must-have fall workout clothes? What is your favorite go-to brand?
Please comment below!