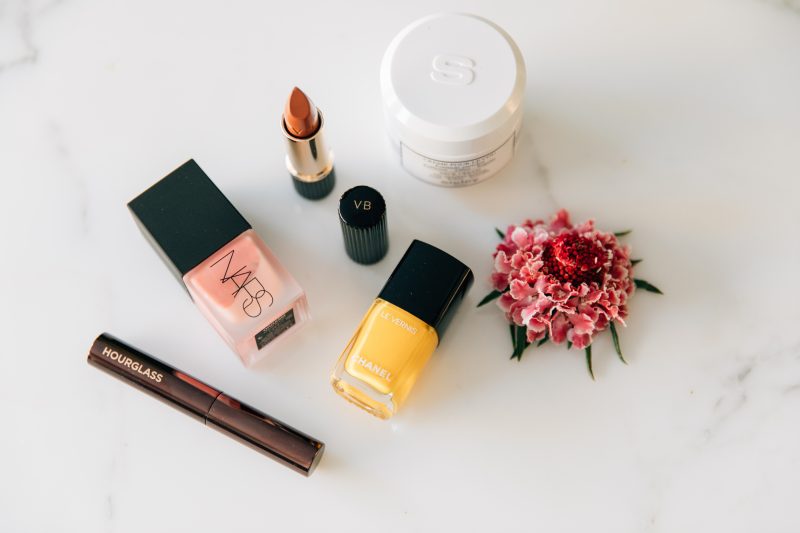 While browsing through magazines and on line sites, I always book mark beauty products that interest me, prepare a list and then head to Bergdorf Goodman and Barney's on a beauty run.
This time around I came home with some fabulous finds.
At the top of my list is a Brow Volumizing Fiber Gel by Hourglass. You MUST buy this product and I'll tell you why. This eyebrow mascara really works to darken and fill in Brooke Shield's worthy eyebrows. The wand is double sided. One side applies the product and the other side defines the brow, giving it a fuller, perfectly polished look. Make sure to wipe off excess product before applying.
Thank you mom for bringing attention to the new lines on my neck and I'm not referring to jewelry. Though hard to digest initially, I am thankful for my mother's honesty and beauty advice when she told me it was time to invest in neck cream. It also brought to mind Nora Ephron's book, I Feel Bad About My Neck: And Other Thoughts On Being A Woman. Well, I don't want to feel bad about my neck so I invested in Sisley's Neck Cream which also happens to be paraben free. The ladies behind the counter swore by this product, promising a tighter and firmer neck line. I've been using this for a couple of weeks now. While there is a tightening sensation, I'll need to keep you posted on long term effects. Be sure to read application directions as there are different way to apply depending on your neck goals, who knew?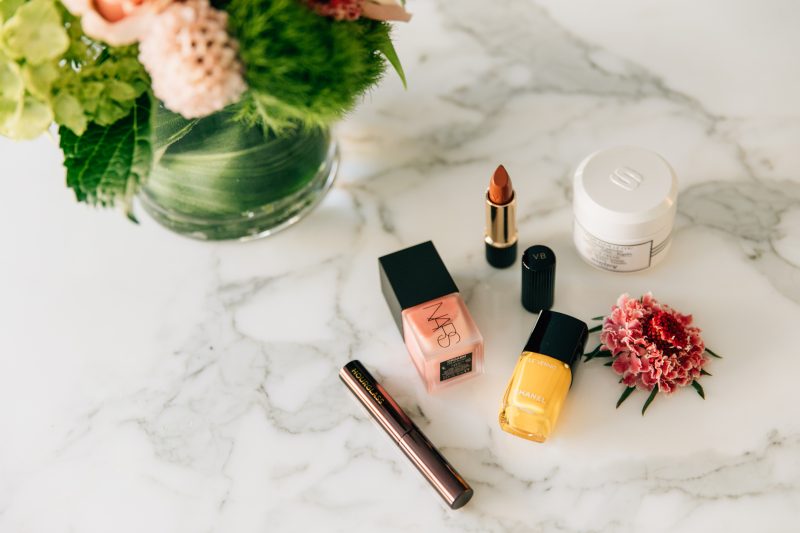 Yellow seems to be the color du jour and Chanel's Giallo Napoli Polish is the perfect way to nail this trend for spring. I love the pop of this happy color which will definitely make a statement. Perfect with a golden tan, think sunshine at your finger tips.
I always love a nude lipstick plus I love all beauty products by Victoria Bekham x Estee Lauder. So it was no surprise that I fell in love with Victoria Bekham's Nude Lipstick called Victoria. While a neutral, this matte lipstick is bolder than other nudes, but makes a statement in a good way. If you're wondering, this shade works well with all complexions and comes in a mini sized case which is perfect to throw in your bag.
As if one Orgasm isn't enough, Nars' iconic powder blush now comes in a liquid form. I am a fan of pink creamy and liquid blushes. The effects are more visible, youthful and romantic. I typically apply this after my bronzer.
Any new recommendations? Please share below.
Shop the post here: