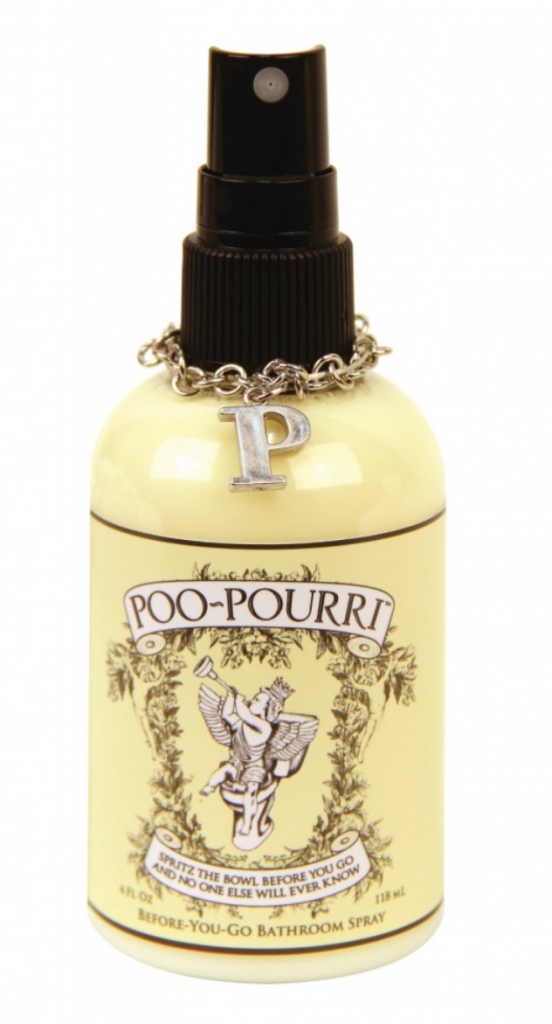 Last week, while browsing the ever so cool British blog Never Underdressed, I came across a post titled "The 10 Least Romantic Beauty Products Ever." One of the products that made this top ten list was "Poo Pourri". Just when I thought I had seen it all, something like this comes my way…. I cracked up!
Poo Pourri is a blend of essential oils that eliminates bathroom odors or as their logo states, "spritz the bowl before you go and no one will ever know."
Personally, I'd rather direct my money elsewhere and light a match instead!