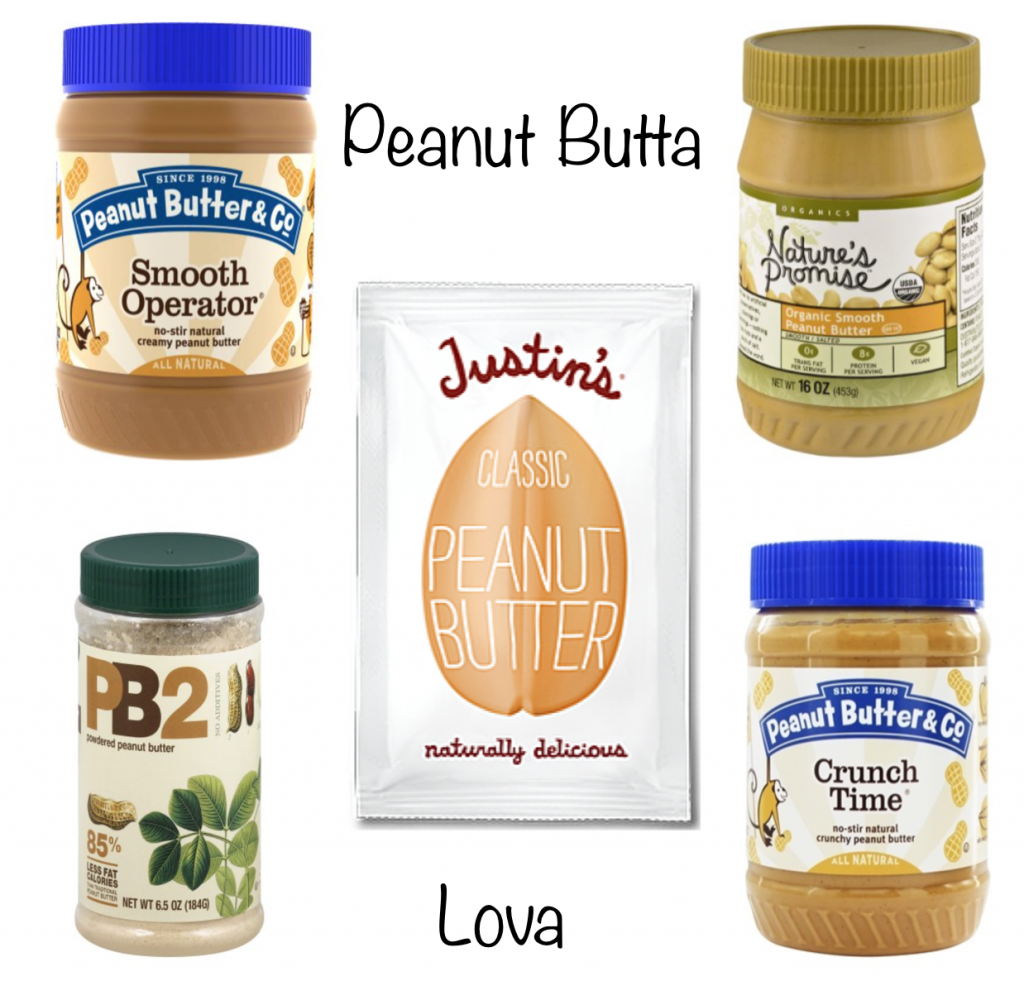 I always thought that eating peanut butter was a "no no." Too fattening, too childish, too sticky… until two RD's deemed it nutritionally sound.
That's all it took for me to dig my silver spoon deep into the peanut butter jar. Ask my children, and they will tell you, I have been religiously eating this for breakfast for a year straight with no sign of deviating. At first, I was smearing this delightful breakfast treat on ezekiel bread until I made the switch to GG crackers, per my dear friend Tanya Zuckerbrot of the F-Factor.
Here's the 'spread' based on my crunchy, salty and on the go preferences.
My all time favorite peanut butter is Peanut Butter and Co.'s Smooth Operator.
This all natural PB is creamy, smooth and smears perfectly on to crackers or toast. If any peanut butter could be called lovable, this is it!
For those who crave a little crunch, Peanut Butter and Co.'s Crunch Time is made with great big pieces of chopped peanuts. Though it has the same delicious taste as Smooth Operator, this one is not as easy to spread.
Nature's Promise is a fabulous organic peanut butter alternative. It's only ingredients are organic peanuts and sea salt. I was initially intimidated by this jars separation of oil and peanut butter. However, if you refrigerate after your first 'mix, stir and spread', the separation is basically eliminated. This option has a wet like consistency – not as creamy. It is also a pinch saltier, but requires less peanut butter to satiate your PB cravings.
I've tried PB2, a powdered peanut butter more than enough times and here's my 'skinny.' Though it does promise to have 85% less fat calories, the fat found in real peanut butter is actually healthy – packed with vitamins and protein. PB2 simply does not have the same smell, color, taste nor yummy consistency. Quite the contrary. The one exception for which I would consider using PB2 are for shakes. My husband likes to add this to his mix for flavor. I imagine the powder form is easier to measure out during the morning madness of breakfast time.
For peanut butta lovas on the run, Justin's Classic Peanut Butter Squeeze Packs are absolutely perfect! Organic, all natural and no added sugar, this is another winner!
What are your favorites? Always opened to newbies!