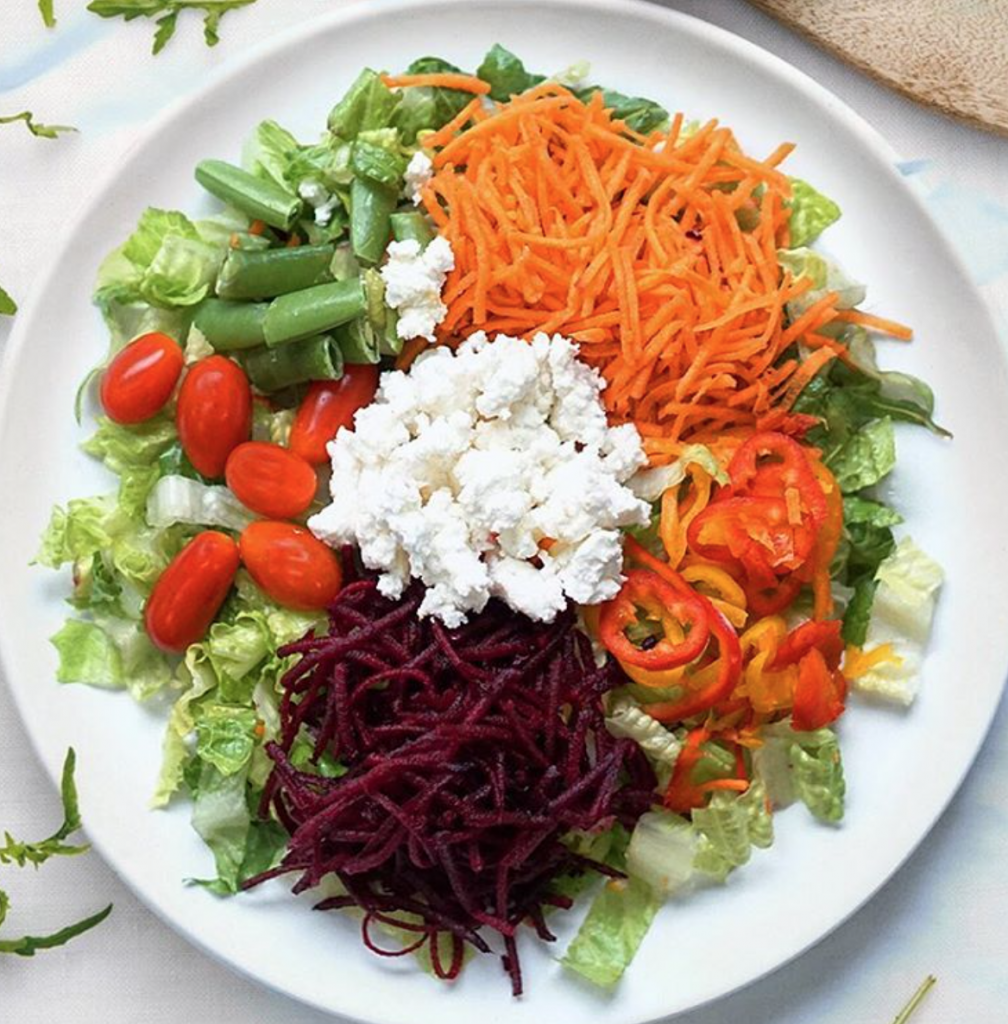 I was first introduced to Jus by Julie this past winter by my daughter Sonia and have been a devotee ever since.
Jus by Julie, founded in 2011, is a Brooklyn-based blended juice and health food company that transforms people's lives with their delicious approach to eating well.
Their pre-packaged, freshly chopped salads, my favorites, come with a variety of protein options – tuna, tempeh, veggie burgers and feta to name a few.
I honestly cant count how many salads I take down per week. It is a serious obsession and I see no signs of slowing down.
There is so much I love about these salads. The romaine or kale, whichever lettuce you choose, is chopped to the perfect bite size. Their medley of carrots and beets are thinly swirled ever so elegantly and the snap peas and baby size tomatoes add the perfect crunch and punch to the mix. The icing to the cake are their dressings. The lemon cumin dressing is light and simple yet tasty and their Asian inspired balsamic ginger dressing which is offered with the kale nicoise salad is absolutely mouth watering.
The salads are prepared fresh daily. Their tightly sealed containers are spill proof making it a pleasure to travel with or simply bring with you on the run.
Jus by Julie also offers a variety of juices and cleanses. I prefer to chew my meals, but I hear her drinks are da bomb.
There are currently six locations in Brooklyn, Cedarhurst, and at the Jersey Shore. Jus by Julie delivers daily to NYC, making it quite accessible for any uptown or downtown girl:)
These crunchy, clean, satisfying and kosher salads are a great addition to living green:)
For more info on Julie Maleh, the founder of Jus By Julie, and her complete menu of juices, soups and salads please visit her website here http://www.jusbyjulie.com.