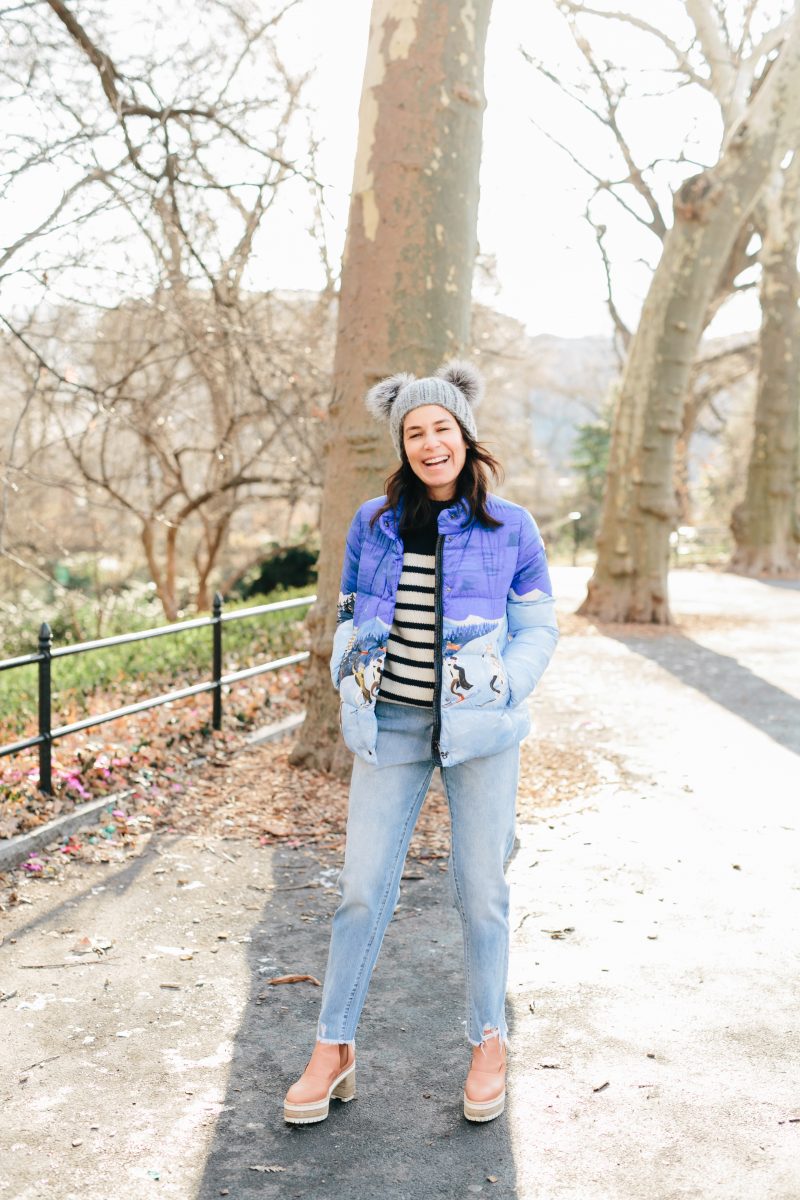 Apres Ski in Aspen was a big thing for me this year. Probably because the weather was unusually warm which made walking around more pleasurable. I also loved the outfits I brought with me which made it more exciting for me to change into after being in Hot Chilly's and snowboarding attire all day.
While apres ski involved drinks with my family, we did get to enjoy a glass of wine by the cozy fire at the Hotel Jerome as well other charming spots, my favorite being the French Bistro Creperie in town.
On past trips I made an effort to pack light which meant 2 coats max. This year, I drastically changed shit up. After watching my teenage daughters pack without a care as to how many items they brought with them, I thought to myself, why the hell not me too? I have no shame in saying that I packed 5 puffers and one fur. As my mother says, "Life is not a dress rehearsal," so I went for it. Yes, I brought one extra suitcase but man was it worth it. I had so much fun playing dress up and truly enjoyed sporting my pieces.
If you plan to head out west this season or simply want to stay warm on the east coast, here are some essential apres ski pieces to keep the chic mountain vibes going.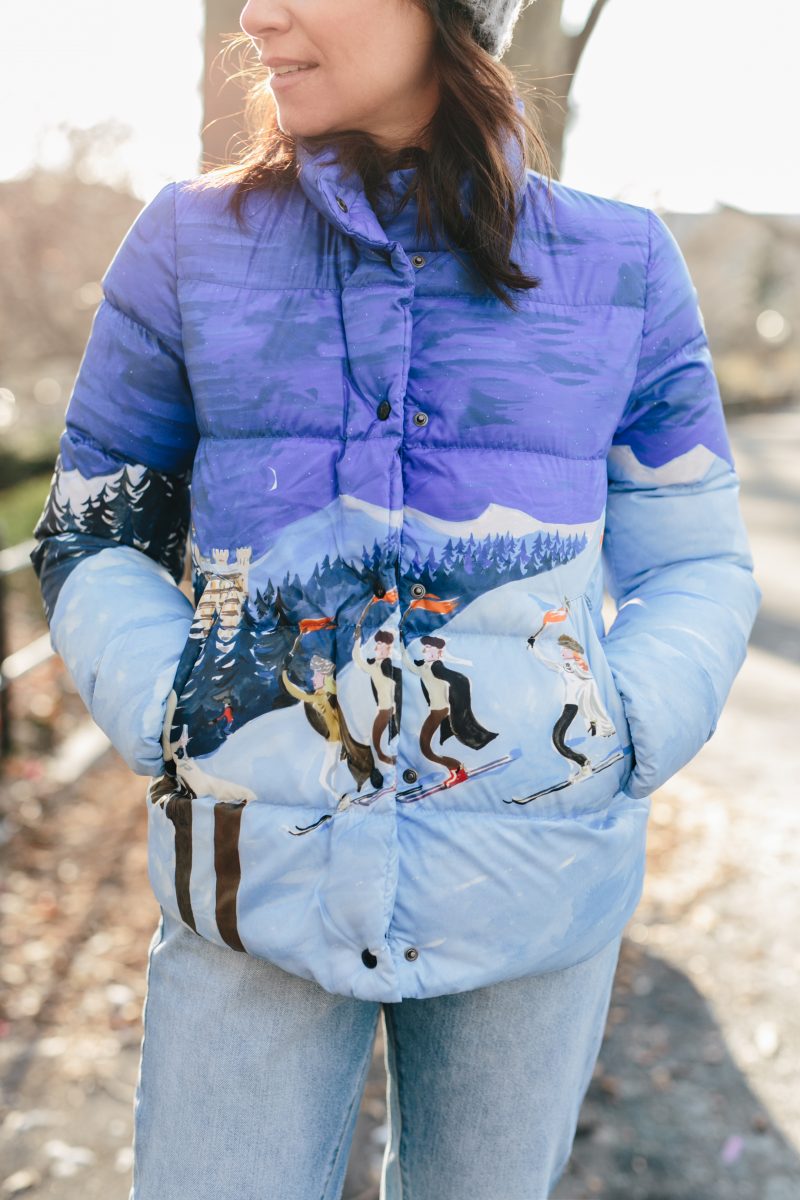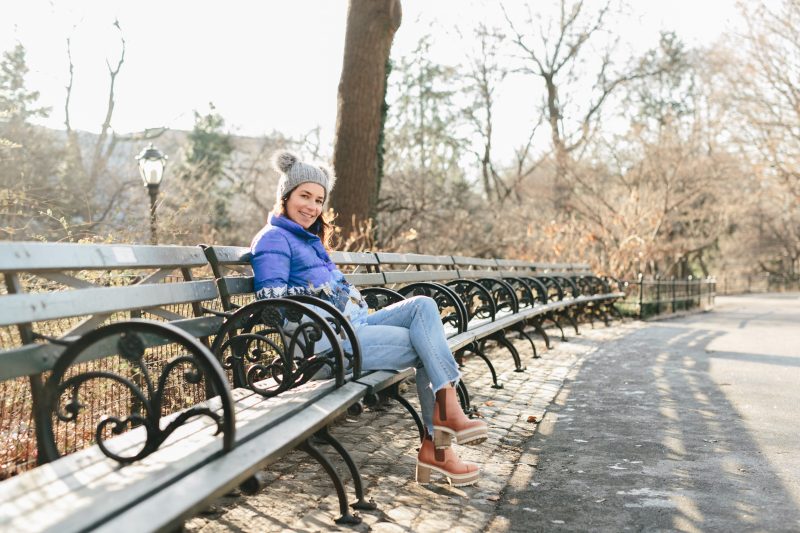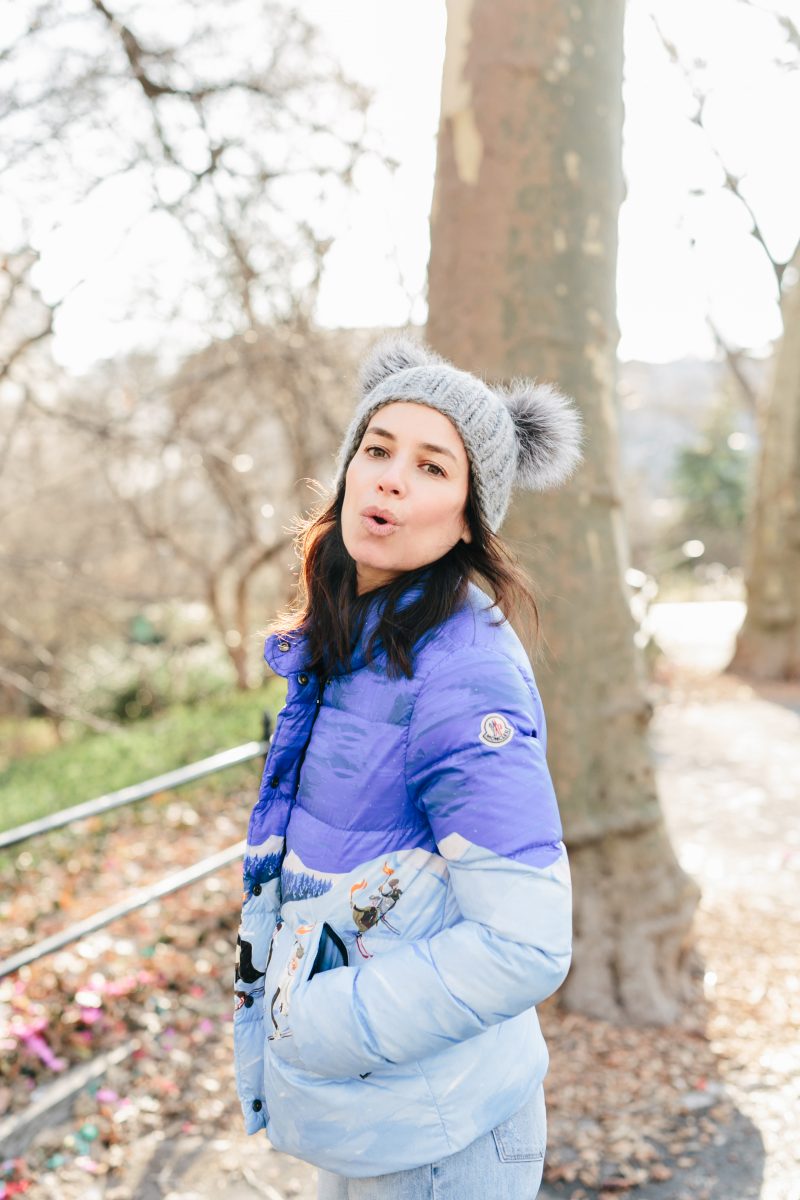 Puffers:
My Moncler printed puffer was so perfect for apres ski. It kept me toasty and the ski motif was kitchy and colorful. I love the funnel collar which makes a big difference when the temps drop plus it looks pretty darn cool too.
I packed mostly short puffers and one long puffer just in case I needed extra warmth plus a few outfits called for a longer coat.
Shop puffers here:

Boots:
Boots are an important part of apres ski. If you can find ones with fur inside, that's a bonus, otherwise wool socks do keep your feet warm. If wool socks still don't do the trick, purchase toe warmers.
Believe it or not Tabitha Simmons makes a great ankle boot for apres ski. I have a floral version from last year which I went hiking in and they suited me just fine. This year, I treated myself to a pair from Hermes which were a big deal but I wore them almost every single day. They're not hiking boots per say but that have a rugged casual feel to them. They're not as warm as fur lined boots but the leather is oh so luxe and the tan color is the perfect neutral that worked with everything in my wardrobe. I also am obsessed with the block heel and the added height made my legs look leaner and longer.
Shop boots here:

Hats:
Nothing keeps me warm like a cashmere beanie or heavy knit hat. This year I sported a double pom pom hat by Eugenia Kim which I can never get enough of. I also brought a Mischa Lambert knit hat with single pom pom which was given to me as a gift and I love it! Lastly, I brought my favorite cashmere beanie from Club Monaco. This was also given to me as a gift. It looks like Elder Statesman but so much better and the price point is perfect too. A new addition to my hat collection was a Kemo Sabe cowboy hat that I purchased in Aspen that I wore every day since I made the purchase. I felt so in character and it actually kept me warm. Like I said, the weather was unusually mild so not sure what it would have felt like in 20 degrees but with the mid thirty temps I was feeling pretty darn comfy.
Shop hats here:

Sweaters and Denim:
Think heavy wool and cashmere sweaters and denim. For the most part, coats, shoes and hats are the most important pieces as that's what everyone sees. While I'm not suggesting you don't put thought into the under layers, think warmth and comfort first. In colder temps, try wearing stockings or Hot Chilly's under your jeans. Otherwise try wearing wool knee socks.
Shop sweaters and denim here:

Sunglasses:
Sunglasses are always a great accessory and add a bit of glamour especially on a ski vacation. Oliver Peoples and Barton Perreira are always my go to brands. I find it very difficult to suggest sunglasses as it's not a one size fits all item.
Cosmetics:
Lip balm and hand cream are essential for soft skin and supple lips. I am loving the Chanel hand creme this season that comes in an pocket size egg shaped bottle. It was perfect to take with me on the mountains and then slip into my hand bag acres ski. Clinique lip balm is another winner but seriously any lip balm will do. Just make sure to reapply often and moisturize.
Shop cosmetics here: