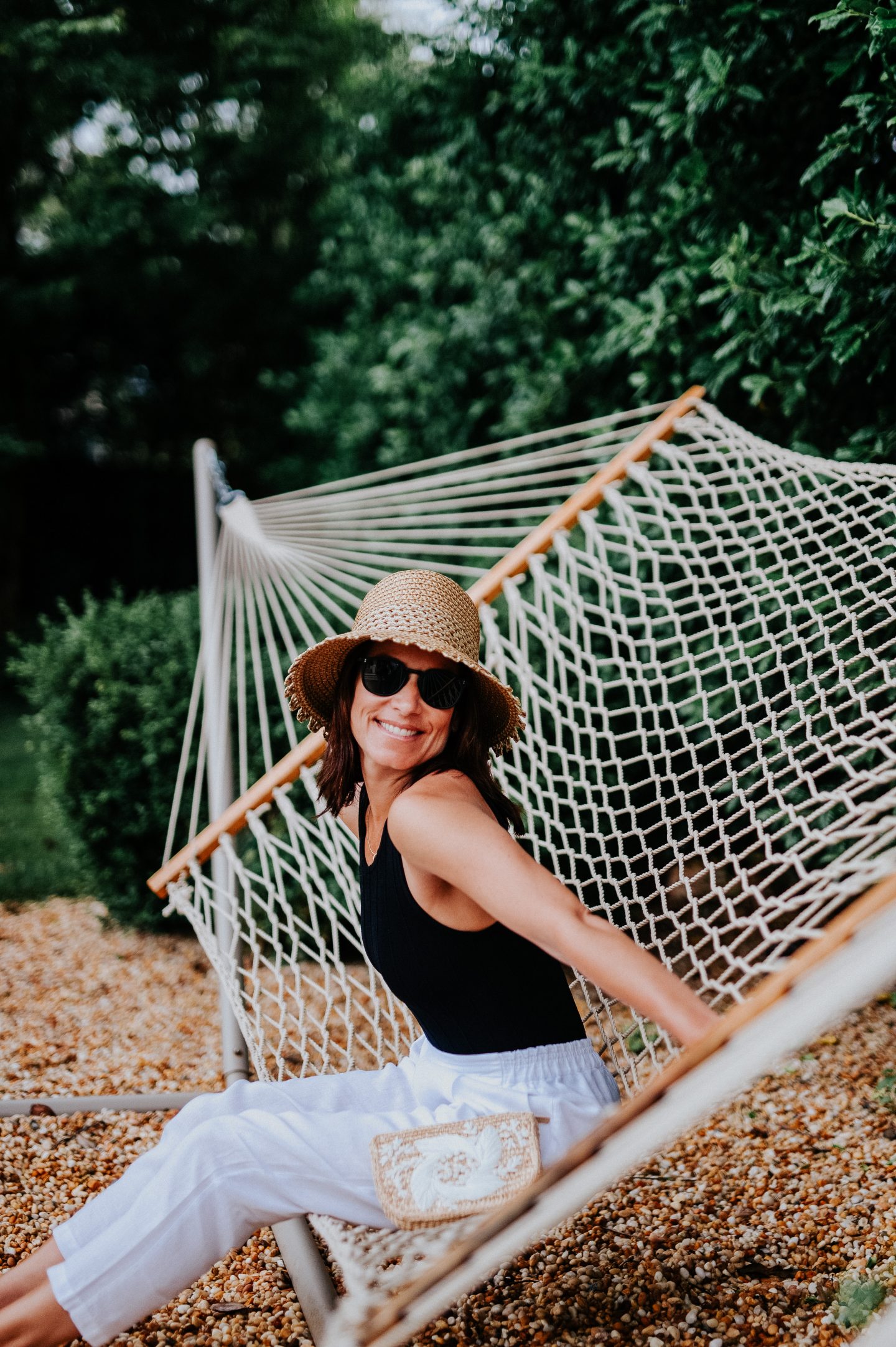 Just as essential as the LBD is the BOP, as in the black one-piece swimsuit. They are classic, chic, and simply elegant and the black one-piece can also moonlight as a bodysuit. I for one appreciate pieces in my wardrobe that are versatile.
I'm going to start off with this textured swimsuit by Hunza G that I'm wearing in the above photo. The high neck style is quite flattering and I appreciate the ribbed textured detail. I paired mine with a pair of white linen tapered pants. I love the contrast but black can really work with any color as I consider it a neutral of sorts.
When it comes to your classic tank style black one-piece swimsuit, no one does it better than Eres. This is an investment piece that doesn't disappoint, the style is flattering and it lasts forever.
Less is more with these just sexy enough cut-out swimsuits options by Mara Hoffman and Solid & Striped. I think they're kind of flirty and show just the right amount of skin.
Speaking of flirty, Hunza G. 50's inspired seersucker style with a ruffle trim is super sweet.
The one-shouldered swimsuit seems to be trending so I thought I'd include this flattering silhouette by Ganni. Think curved neckline, high cut legs, and a gathered shoulder.
Last but not least, I included this long-sleeved one-piece swimsuit by Bondi Born for the surfing/scuba diving lovers out there. Does it get more James Bond than this?
When it comes to styling the BOP, a beach pant, denim short, flirty skirt, or pareo will work. An oversized white shirt or button-down cover-up can also do the trick. Add a straw hat and a pair of sunnies and you will be fashionably beach ready!
Oh! I almost forgot… I did include a round-up of my favorite black bikinis for those that prefer a two-piece. They're all pretty awesome I must say!
xoxo
Shop black one-piece swimsuits here:

Shop black bikinis here:

Do you prefer a one-piece or itsy bitsy two-piece? Please share below!