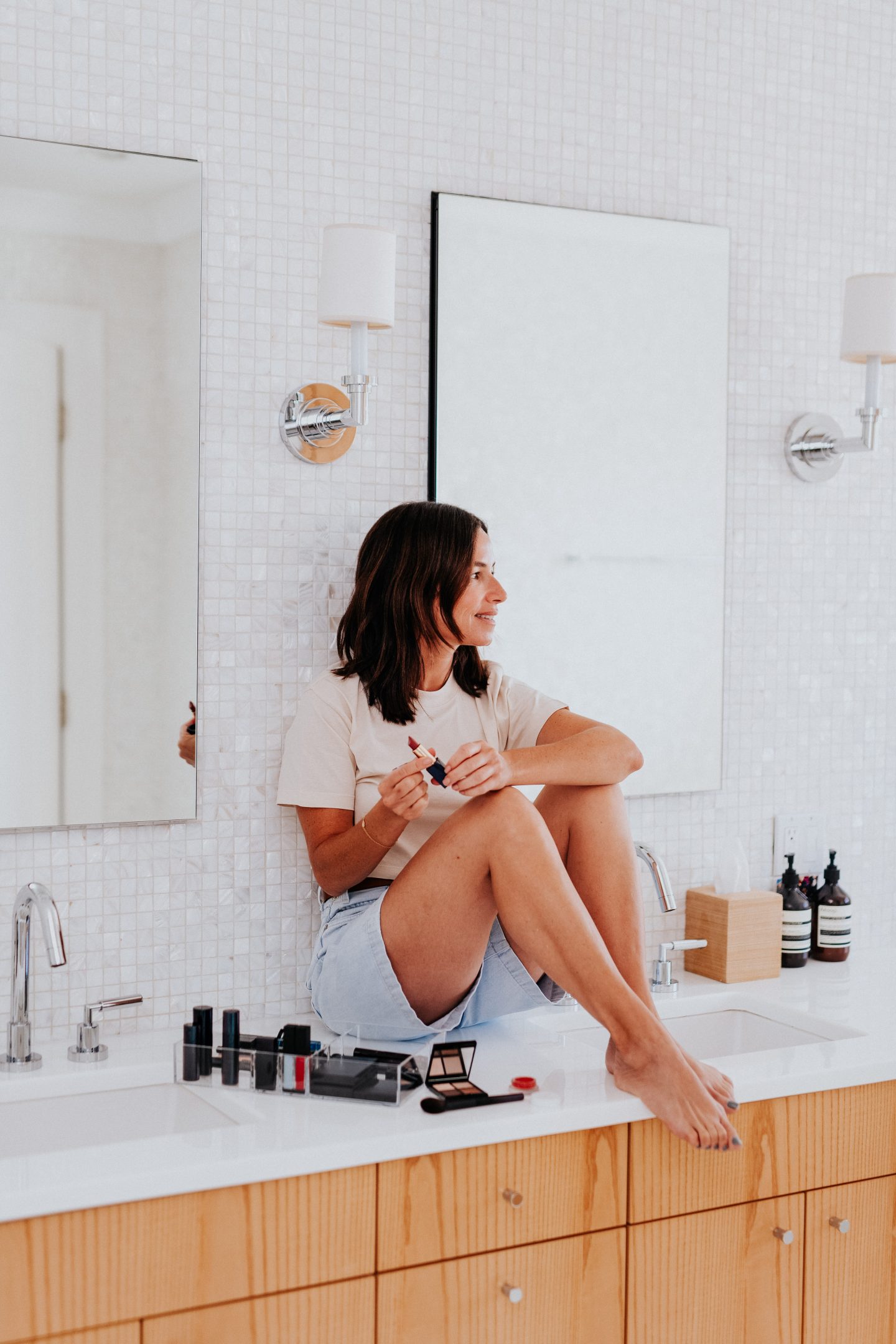 It's been about 2 months since I've written a beauty post and since I've introduced quite a few new beauty products to my skincare routine since then, I thought now would be the perfect time for an update of my new beauty products.
In full disclosure, the La Prairie products mentioned below were gifted. However, this is a completely organic post (not sponsored). I do receive gifted beauty products on occasion and… I will only accept items from brands I genuinely like and blog about products I actually use.
Let's begin with the La Prairie skin products because I am most excited about this luxury skincare line.
Boy have I been missing out!
For starters, I am hooked on their Foam Cleanser/Makeup Remover. I use this in the shower twice daily. It feels very calming and silky smooth on the skin. It also has a scent that I can only describe as royal. I'm not sure how I arrived at this adjective as I don't know anyone in the royal family but that's what comes to mind so… definitely worth trying this refreshing cleanser.
Another La Prairie products I'm obsessed with is their Cellular 3 Minute Peel.
This once a week mask shrinks pores, firms skin and will leave you looking radiant.
I love any beauty product that has the power to transform in 3 minutes. The peel leaves my skin feeling silky soft, glowing, and again, I'm really into the scent. I haven't used the product long enough to weigh in on long term benefits but this product is definitely a keeper and one that I will continue to use once a week (as per their recommendation).
Next on my list is Kevyn Aucoin's matte lipstick in Infinite which is a flattering blush pink color and works perfectly during any season. To complete the look, I pair this with Charlotte Tilbury's Pillow Talk lip liner. I tend to go a bit darker when it comes to lip pencil, if you prefer a lighter shade, I would pass on the liner.
Last but certainly not least are hand sanitizers. These days, I don't leave home without them these days and have multiple bottles in my handbags, inside our car, and on our kitchen counter. I recently got turned on to erbaviva's after a visit to the Bonberi Mart. This hand sanitizer is all-natural and made with lavender and eucalyptus. Another hand sanitizer I really love is by Aesop, actually, I love anything by Aesop!
Keep beautiful and stay safe!
xoxo~
Shop beauty products here: