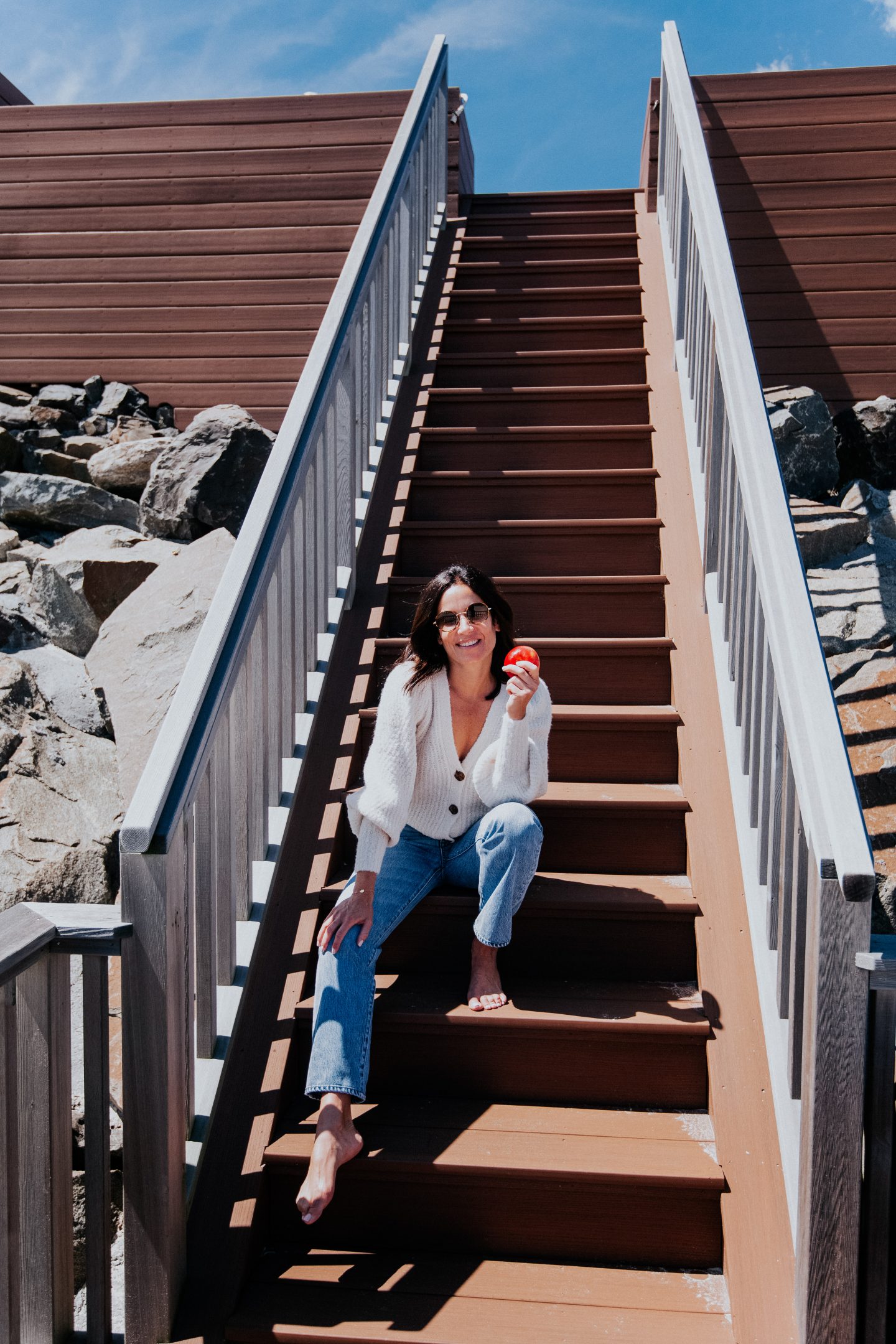 With Fall officially a week away, I thought I'd share 5 ways to reset and get organized for the start of the new season.
Every September, I schedule skin checks for me and the kids at the dermatologist office. After spending much time outdoors during the summer, it's important to have an annual check-up.
Though I do my best to apply sunscreen, I can sometimes be lax with reapplication, so scheduling this appointment gives me peace of mind.
September is also a time when I like to treat myself to a facial and hair cut.
With all the different sun products being applied daily, it's the perfect time to indulge in some self-care to remove dead cells, clear clogged pores, and regenerate the skin.I typically let my hair grow longer during summer so come Fall, I also like to get a fresh hair cut, same for the kiddos.
Another way I reset each Fall is by cleaning out my kitchen. I will go through all canned goods, spices, oils, basically anything with an expiration date, and toss what is past the "use by" date. I will simultaneously make a supermarket list with the items that need to be replenished.
Off to the bedroom closets I go… Towards the end of September, I switch over all clothing closets from summer to winter. I keep, toss and store accordingly. I will then make a wish list of items that need to be replaced, especially for my son who seemed to have outgrown everything from last year.
Though this year is different than most, some sort of daily routine gives me a sense of security and helps me stay organized. I typically will schedule morning workouts, recurring appointments, and block out times dedicated for blog work/event hosting to do's.
The start of the new school year is a great time to set goals and intentions. I don't do this consistently but when I sit down and write it out, I do have a list to refer back to at a later date. I hope to set aside some time over the next few weeks and map out what I'd like my fall to look like.
If there are any activities you would like to experience within the realm of our new normal, now is the time to create that list, i.e museum tours, hikes, visiting a new restaurant with outdoor seating, etc…
Stay tuned for my social distance activity ideas which I will be posting in a few weeks. For the time being, Happy September to all. I hope this year brings us all many blessings, health, safety, and a renewed sense of peace. To those celebrating the Jewish New Year, may this year be the sweetest one yet.
xoxo