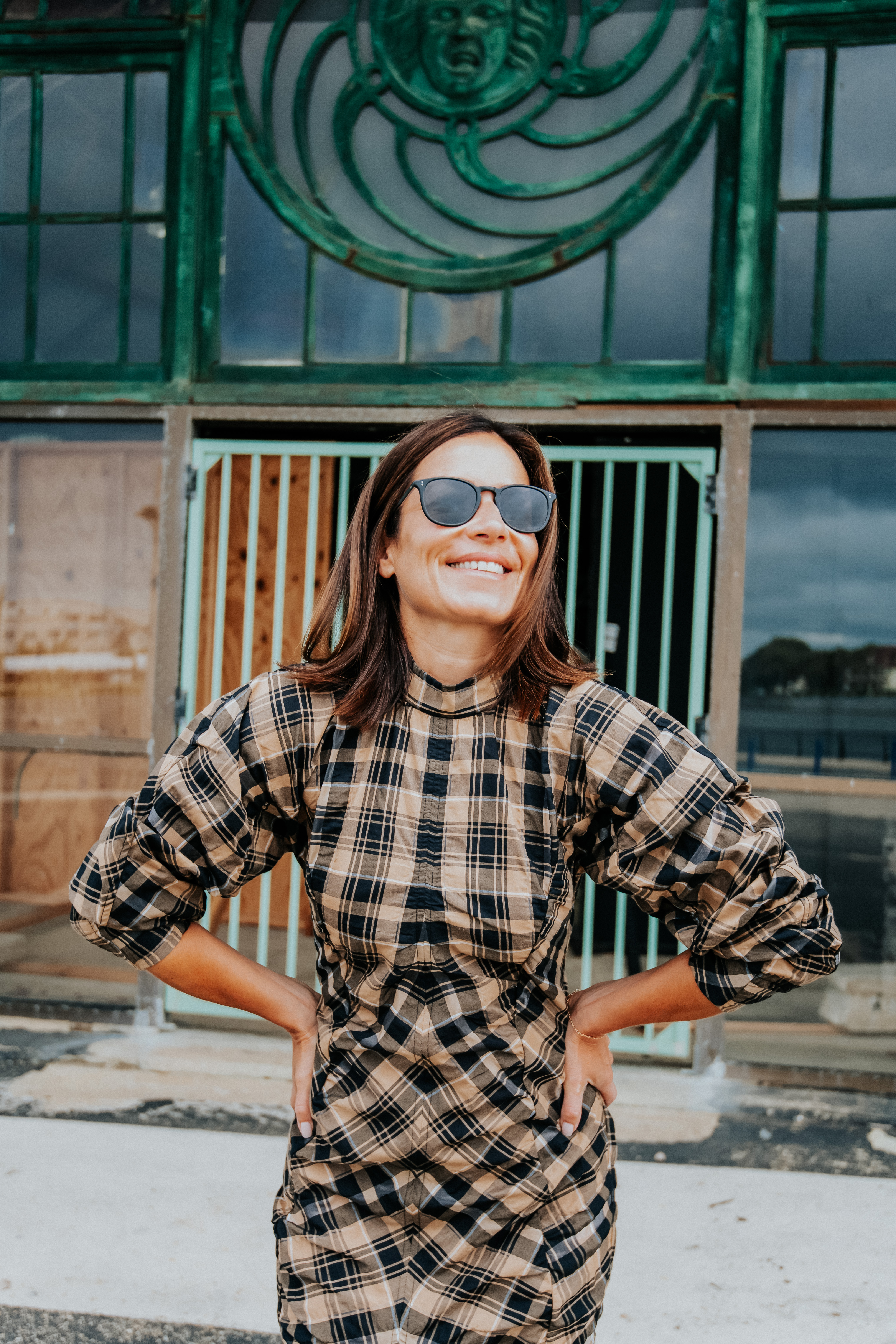 People remember their first crush, I on the other hand, remember my first purchase from
My Theresa. It was a navy Gucci turtleneck sweater with a red floral appliqué. What made this sweater extra special was its vintage appeal -think Allie McGraw in Love Story. This sweater appears to be a v neck sweater layered over a turtleneck, but in fact it is one piece. I still wear it today, quite timeless if you will and as they say, the rest is history between me and My Theresa.
Thinking of sweaters, I have my mind on fall/winter shopping and began to fill my My Theresa shopping cart with some essential pieces that I'm coveting. Though not technically September, the early bird catches the worm, therefore I already snagged a few unique items from their site that makes the transition into fall that much more exciting.
My first must-have of the season are these brown leather knee high boots by none other than Gianvito Rossi. I was excited to find these as I needed to replace an old worn pair that was beyond repair. No one does footwear like Rossi and nothing says luxe like this rich brown supple leather.
Next score are these Prada black leather ankle boots which are badass cool yet will also prove to be quite useful come winter weather thanks to their rubber sole.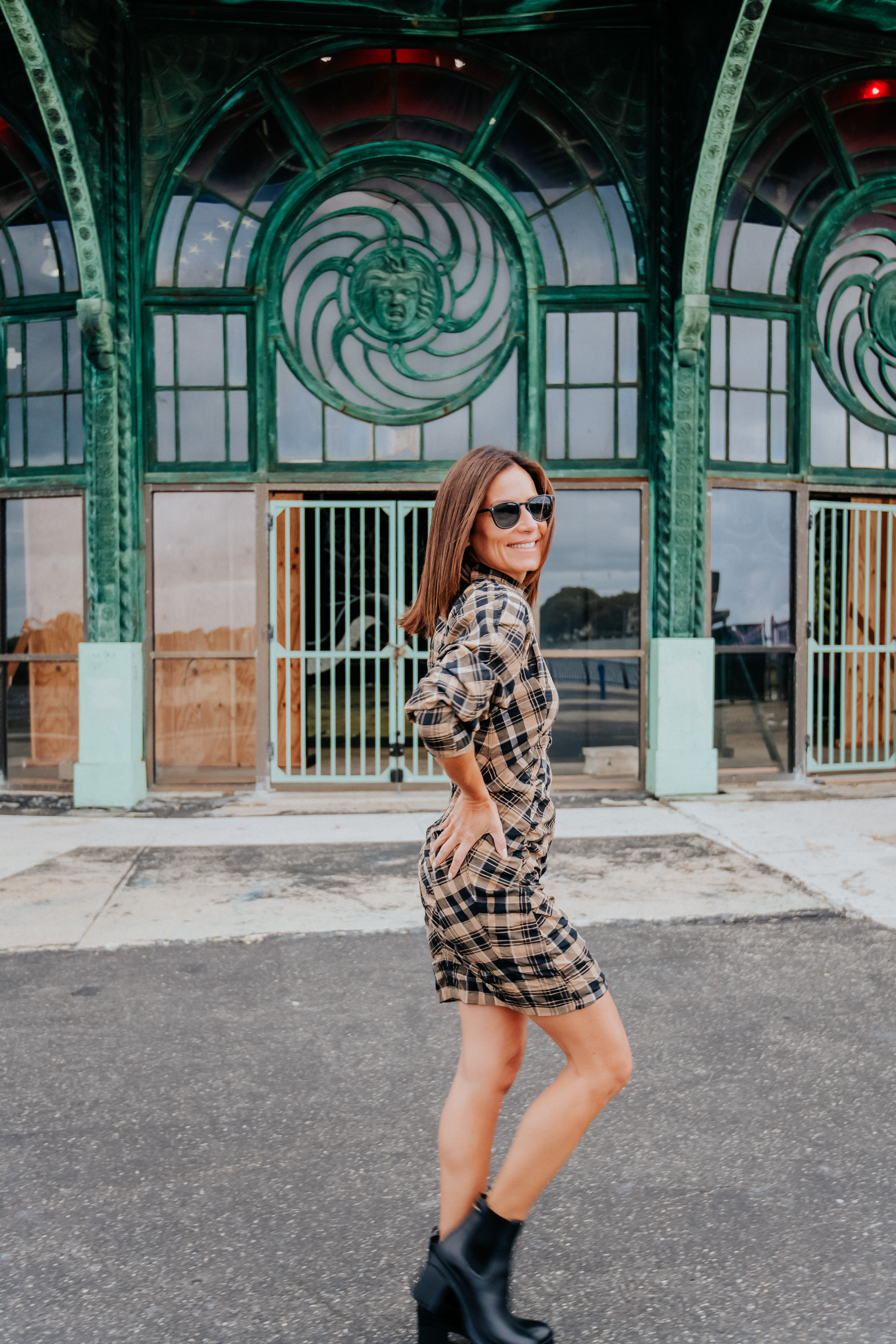 I plan on wearing these boots to balance out more feminine pieces like this checked cotton blend mini dress by Ganni or this animal print Isabel Marant mini dress that I'm obsessing over.
The boots also work well with cropped jeans, mini or knee length skirt a la Prada.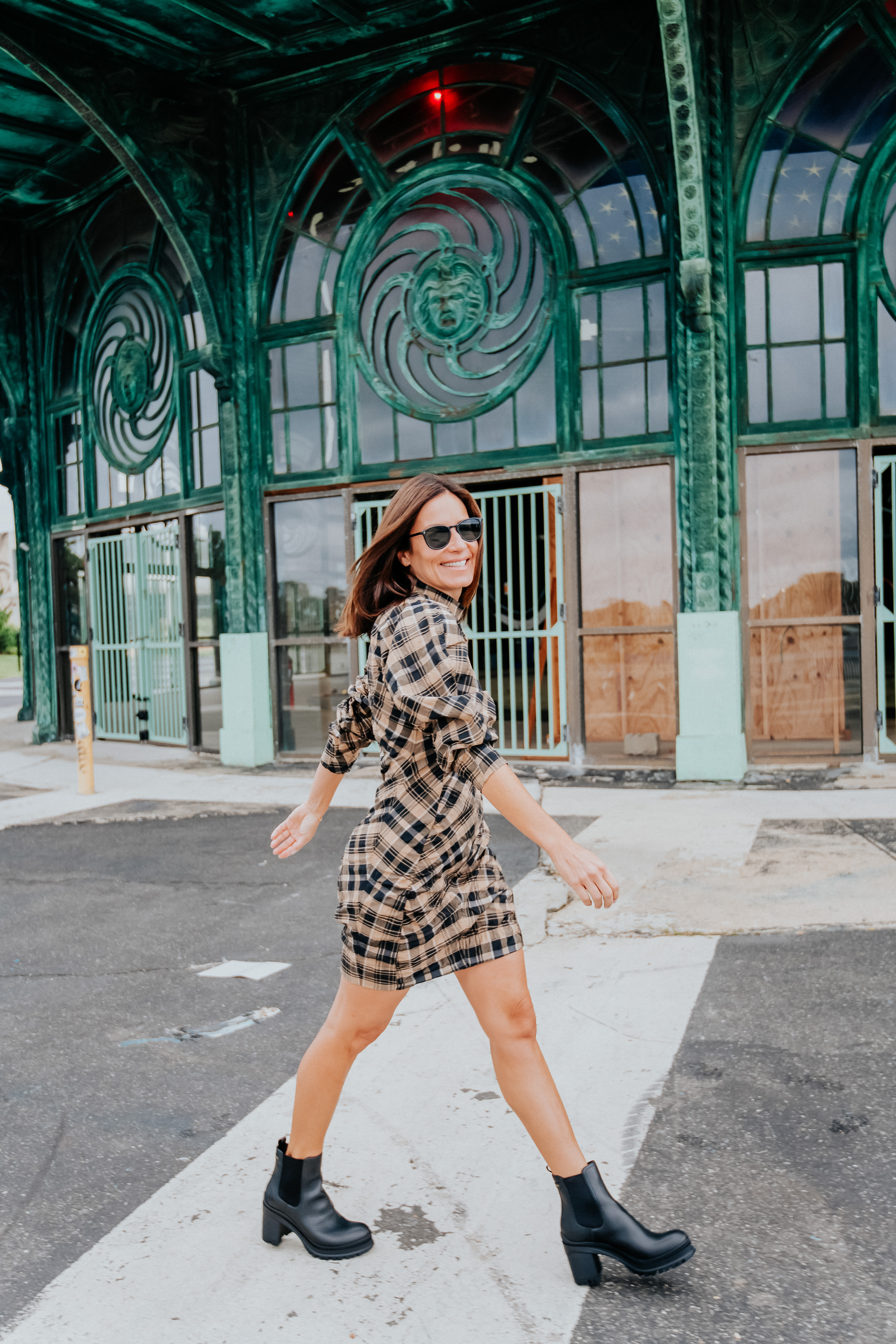 For a bit of a fashion kick, I'm loving these elevated (literally) Golden Goose platform sneakers. I made the mistake of not reading size detail and fit so if you do decide to purchase them, be sure to drop down a half a size.
I'm all over Bottega Veneta's bag collection this season thanks to their new creative director, Daniel Lee, who hails from Celine. I'm particularly mad about  their pouches both literally and figuratively as I'm mad many are sold out because I love them that much but….My Theresa has a wish list and wishes do come true.
Another cool option is this shearling tote by it brand Wandler. For all those who were wandlering, shearling is trending this season.
Everyone needs a statement coat and this season I have this incredible piece by Prada up my sleeve. I'm swooning over this oversized Prince of Wales check coat with the feather cuff detail.
If you're looking for the perfect oversized black blazer, look no further than Acne's tailored yet boxy double breasted blazer. This is my third Acne blazer purchased to date, if that doesn't shout commitment, I don't know what does.
To top off this fall round up are these 3 tops of course. First is this striped lavender and ivory sweater by Isabel Marant, Etoile that is so me and…purple is also one of this season's it colors. The fit is so good with its voluminous sleeves and high neck.
Pretty please with a cherry on top?
I'm a bit fruity when it comes to clothing, as in this cherry print Gucci button down shirt. This can be dressed up and worn with a navy or brown skirt, but I prefer to wear it dressed down with jeans.
Last but not least is this metallic jacquard long sleeved crop top by Jonathan Simkhai, perfect for an evening soirée or do I dare I say holiday season?
So excited about sharing this My Theresa fall fashion round up which can be yours as well!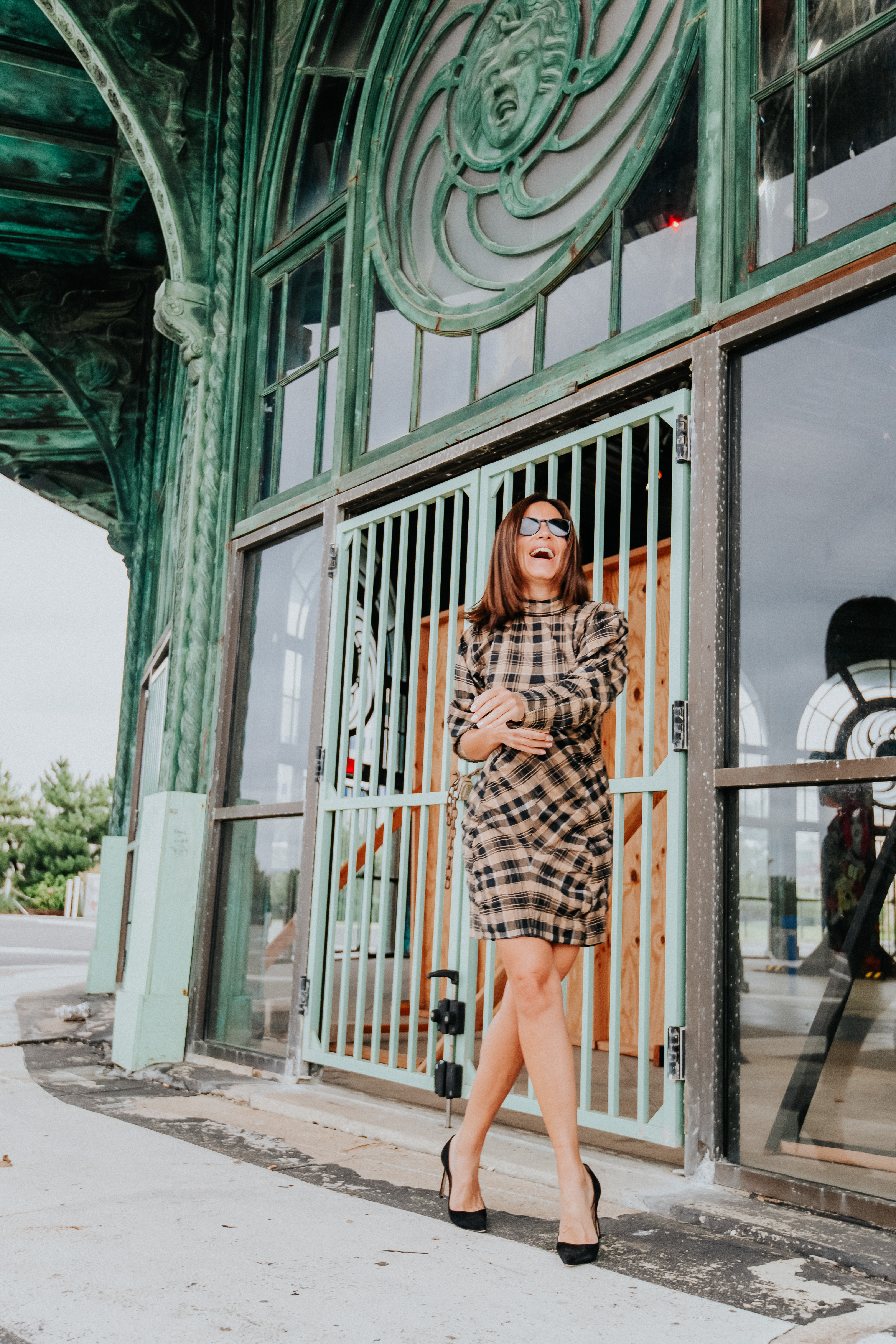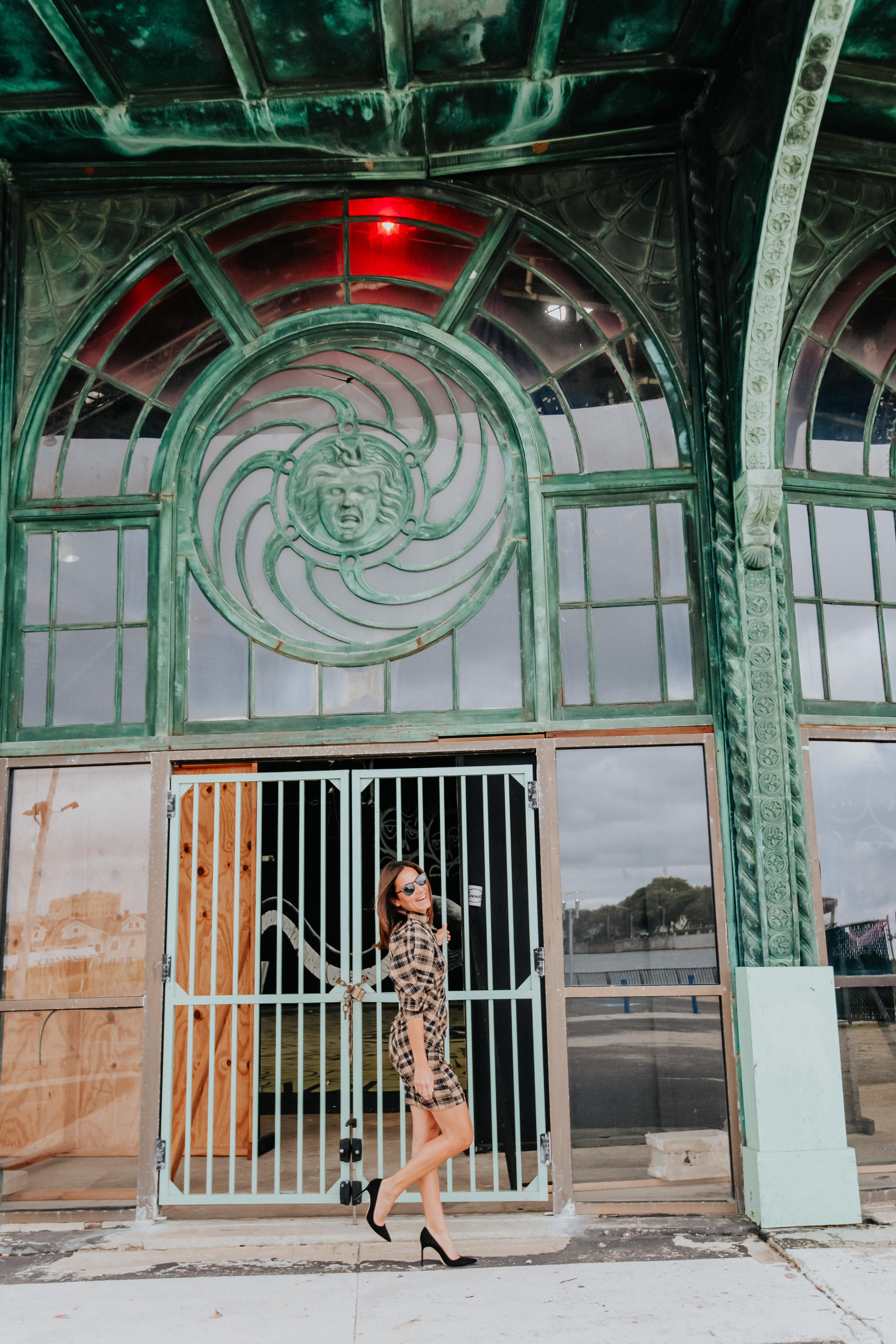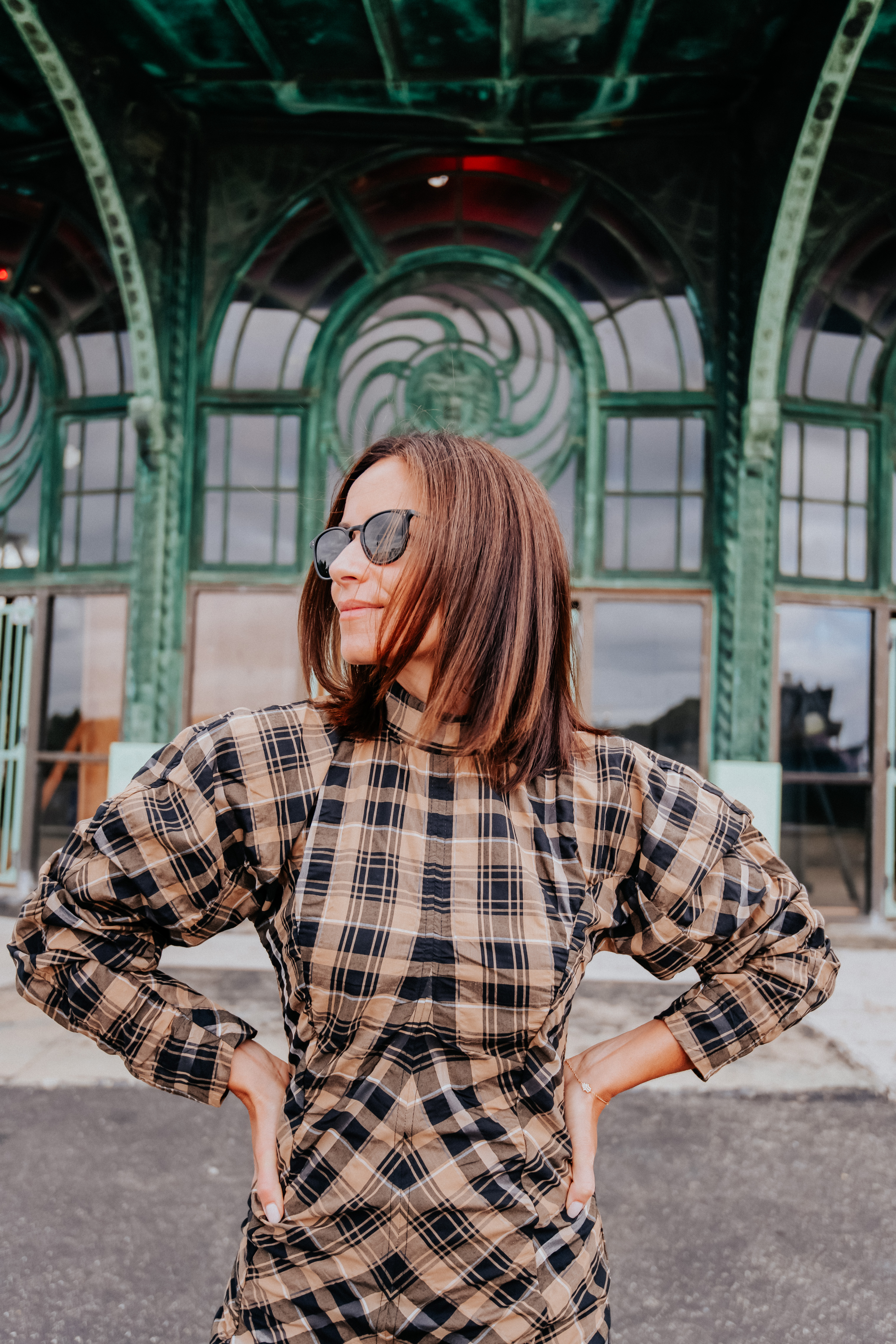 What's your favorite fall must have piece? Please share below!