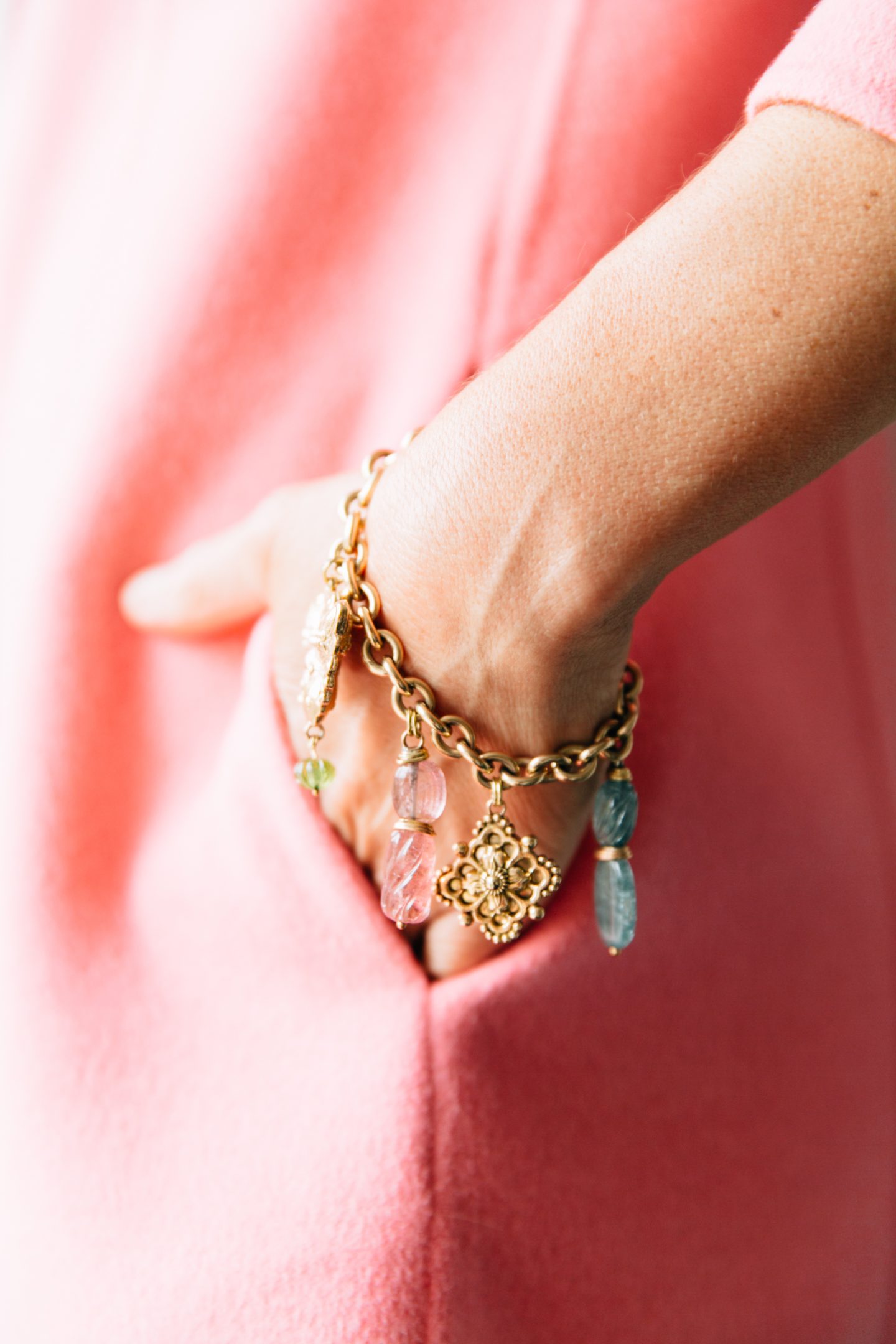 While diamonds are a girls best friend, meaningful jewelry is equally precious. They are reminders of the special people in our lives, important occasions and being loved. Each piece tells a story and helps us stay connected to our past.
My first meaningful piece of jewelry was a Stephen Dweck charm bracelet given to me on my 16th birthday by my grandparents, Marcella and Jack Diner. I remember being thrilled by the beauty and pastel colors of the bracelet. Simply stated, I was "charmed"!
Next came a sterling silver Else Peretti square bottle pendant from Tiffany, a gift from my Aunt Roxanne. What I loved most about this unique piece was that it was meant to hold a flower.
Fast forward to my 19th anniversary, when I gifted myself a custom cuff that was inscribed with our initials and our wedding date – thank you David! I wear this classic bracelet every day and I love the story it tells.
Last year, 3 of my friends gave me a gold pendant necklace with the word GRATEFUL inscribed on it. The message is inspirational and a reminder of just how grateful I am for their friendship. On days where I'm feeling less than, I often choose this piece as a reminder not to sweat the small stuff.
Over time, I've come to realize that giving meaningful jewelry touches the heart of others and is just as valuable as receiving it.
Here are some gift ideas for that special someone in your life.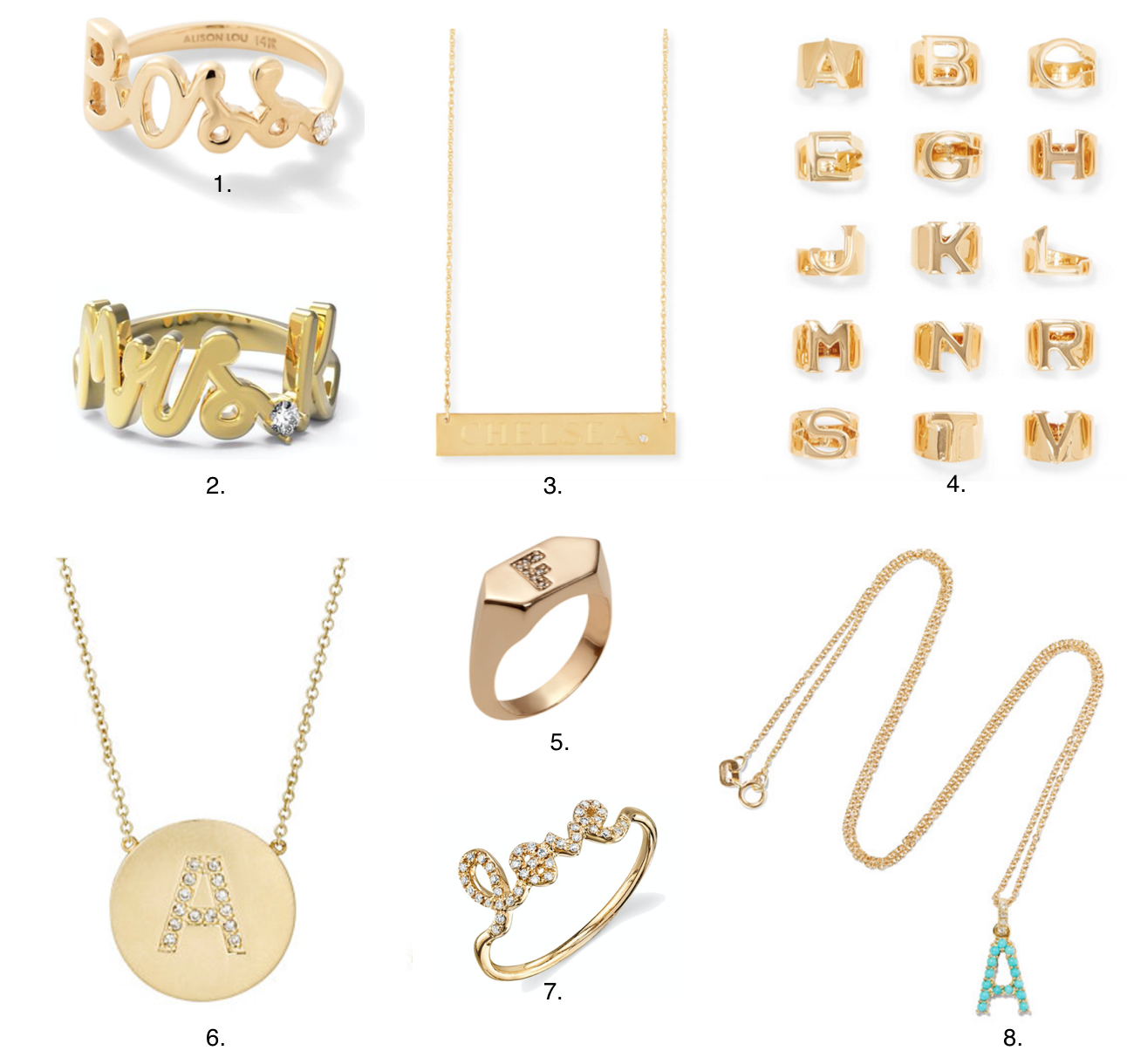 1. Alison Lou Boss Ring
2. Alison Lou Mrs. Ring
3. Jennifer Zeuner Personalized Diamond Bar Necklace
4. Chloe Alphabet Ring
5. Jennifer Fisher Signet Ring with Diamond Letter
6. Jennifer Meyer Initial Pendant Necklace
7. Sydney Evan Love Script Ring
8. Jennifer Meyer Turquoise Necklace