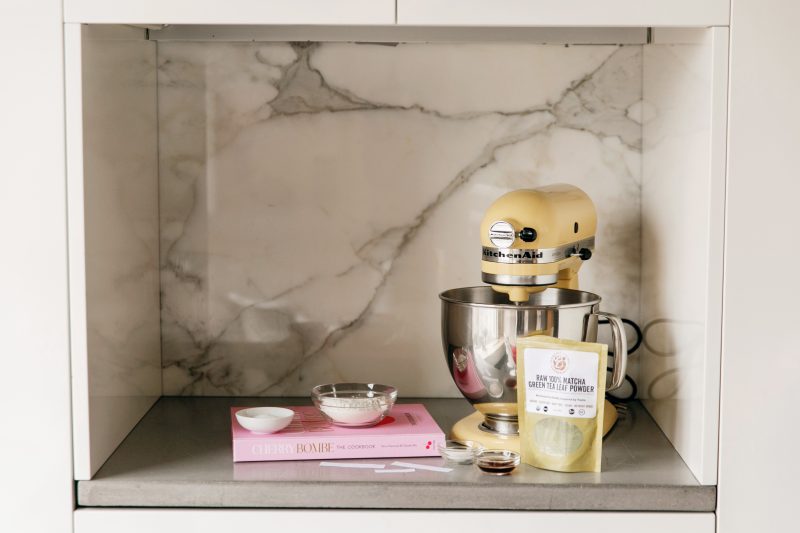 I was giddy with excitement to finally receive my pre ordered copy of Cherry Bombe's first ever cookbook. Cherry Bombe is the biannual indie magazine and radio Cherry Bombe podcast, that celebrates women and food. Each of the 100 recipes in the book are contributed by the most creative and inspiring woman of today.
I know they say, don't judge a book by its cover, but with its cheerful bright pink color and literally a cherry on top, who could resist?
All the buzz about this cookbook was worth the wait and the recipes are seriously the "bombe".
What I typically do when I receive a cookbook is go through each recipe and place a sticky tab by the ones that make my mouth water. Let's just say, I was salivating. The recipe that attracted me most were the Matcha "Fortune" Cookies. How could I resist baking cookies with the word fortune in its name? And…my girls are matcha obsessed so I thought this would be a great treat for them.
I must admit I was a bit intimidated to take on this recipe as the idea of making Fortune Cookies seemed like an impossible art form but as with almost anything that intimidates me, I respond with "game on"!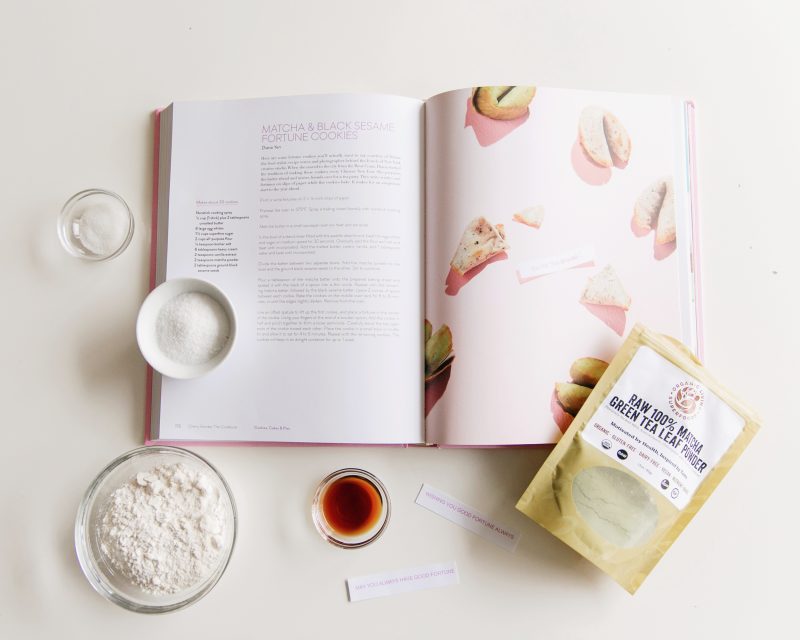 I thought it would be fun to include my son Jack in baking these cookies. He was eager to take on the sous chef role especially when I told him what I was baking. He efficiently helped measure the ingredients and had fun being in charge of the mixer. I think the real fun for him though was creating silly fortune wishes we placed inside the cookies.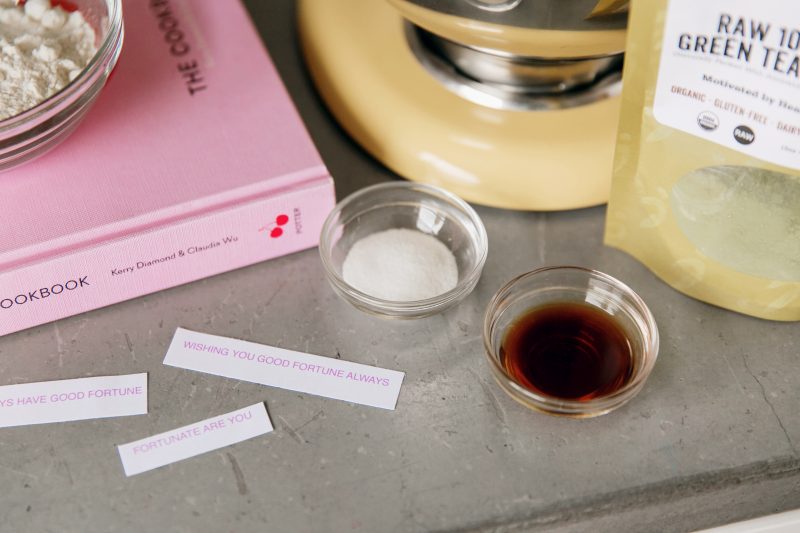 I decided to take the "fortune" theme one step further by using the word fortune in each of my fortunes i.e. wishing you good fortune, may fortune be with you always.
The actual ingredients in this recipe are quite basic and mixing the batter and creating a thin round shape on the baking tray was easy to follow. The real challenge came with creating the Fortune Cookie shape.
The recipe itself said to fold the cookie in half and pinch together to form a loose semi circle – then carefully bend the two open ends of the cookies towards each other. Being that I am more a visual person, I quickly watched a you tube tutorial to have a better idea of what that would look like. A useful tip was to take the cookie after I folded it in half and make the indentation with the rim of a coffee mug. It's important to note, this has to be done quickly before the cookie hardens.
These cookies were an absolute hit and worth the effort. My son devoured about 6 in one sitting and has been asking for them each night. The green color is also a fun take on the traditional Fortune Cookies as we know it. Also a great Christmas dessert for those who are hosting and beginning to think about menus…
Definitely Fortune Inspired!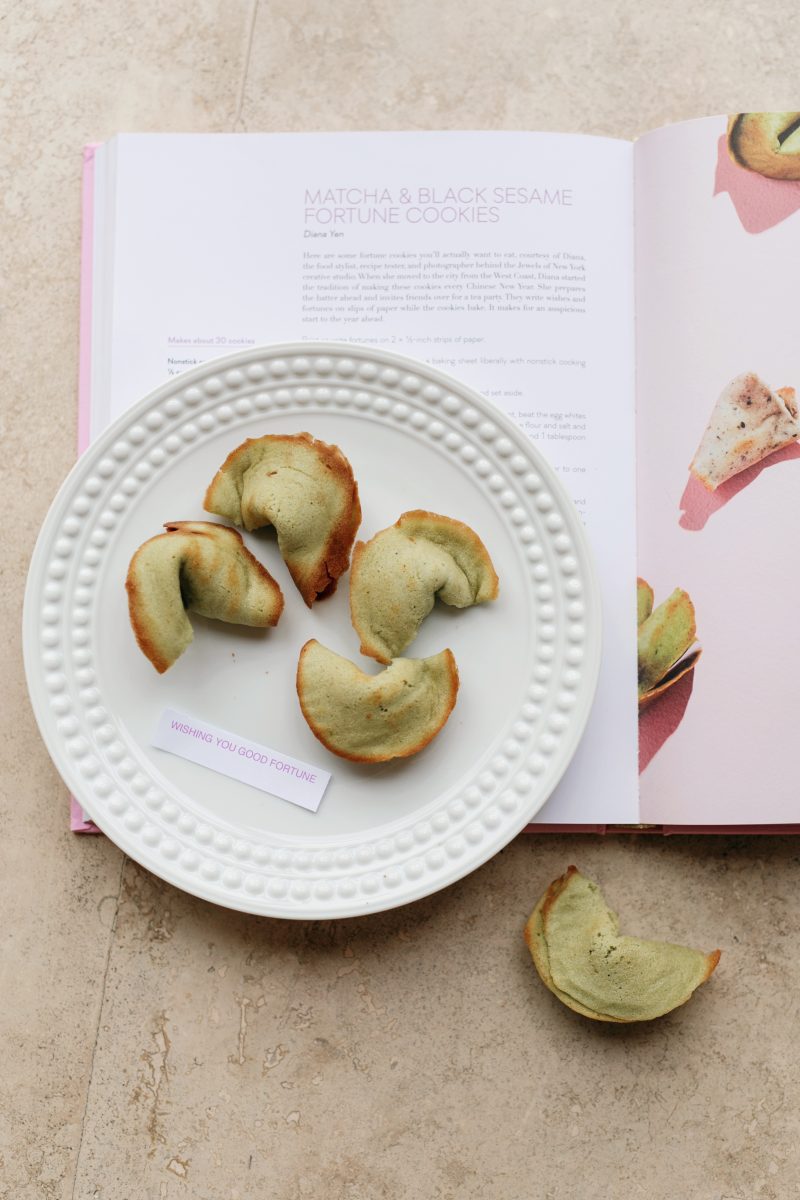 Shop the post here: