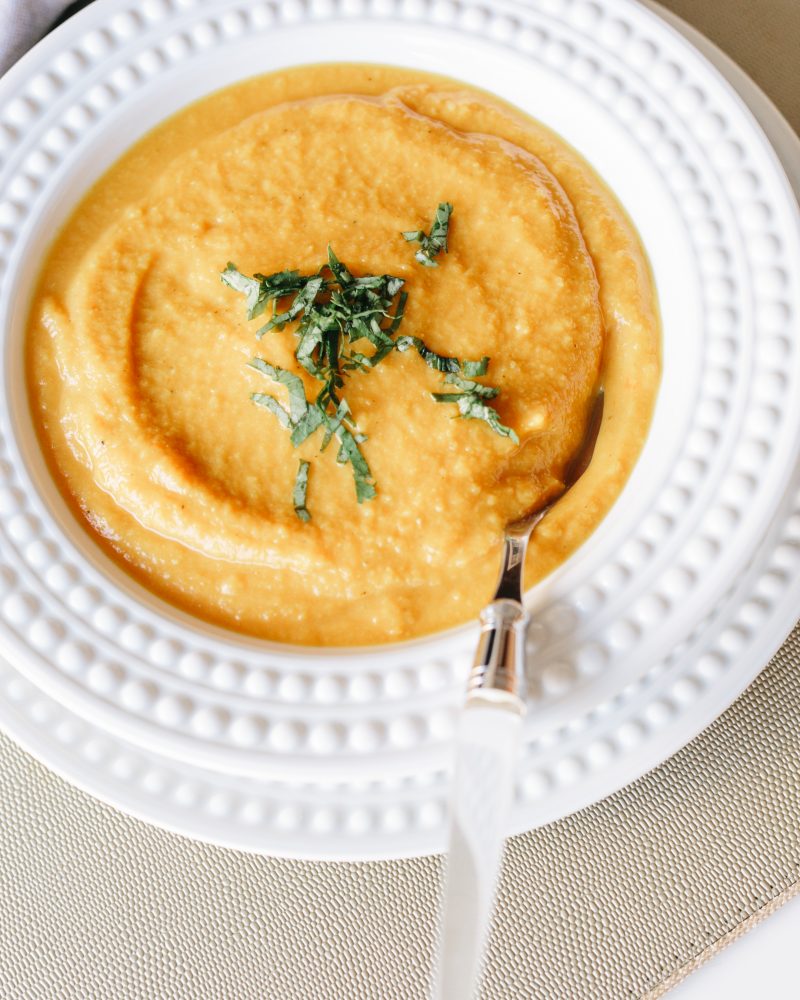 With colder days and long winter nights upon us, I find myself craving soups on the daily. I have been on the hunt for soups that are satisfying, nourishing, yet calorie conscious. My recent weekly go to is F Factor's Carrot Cauliflower Soup. This soup is creamy thanks to the pureed cauliflower, who knew? Idaho potatoes are a thing of the past. I find this tasty soup to be filling and love that it is vegan. In addition to the ginger powder listed in the ingredients, I add a tablespoon of minced fresh ginger for a little extra kick. See recipe here.
Last week, I tried Bonberi's Cocunut Curried Cauliflower Soup.
This Indian inspired cauliflower based soup (could cauliflower be the new kale?) is light yet creamy and I appreciate the splash of lime which gives the soup a bit of tartness. I also love anything curried and I'm cookoo for coconut. It was a hit with the girls and David too!
One more soup that had me at hello is Healthy with Nedi's Mexican Black Bean Soup. We love anything Mexican in our family so I was really excited to give this recipe a try. It was yet another winner! This healthy and hearty soup is prepared with a medley of vegetables and spices. The kicker is the cilantro, chili and lime which take our taste buds south of border. Definitely also worth a try!