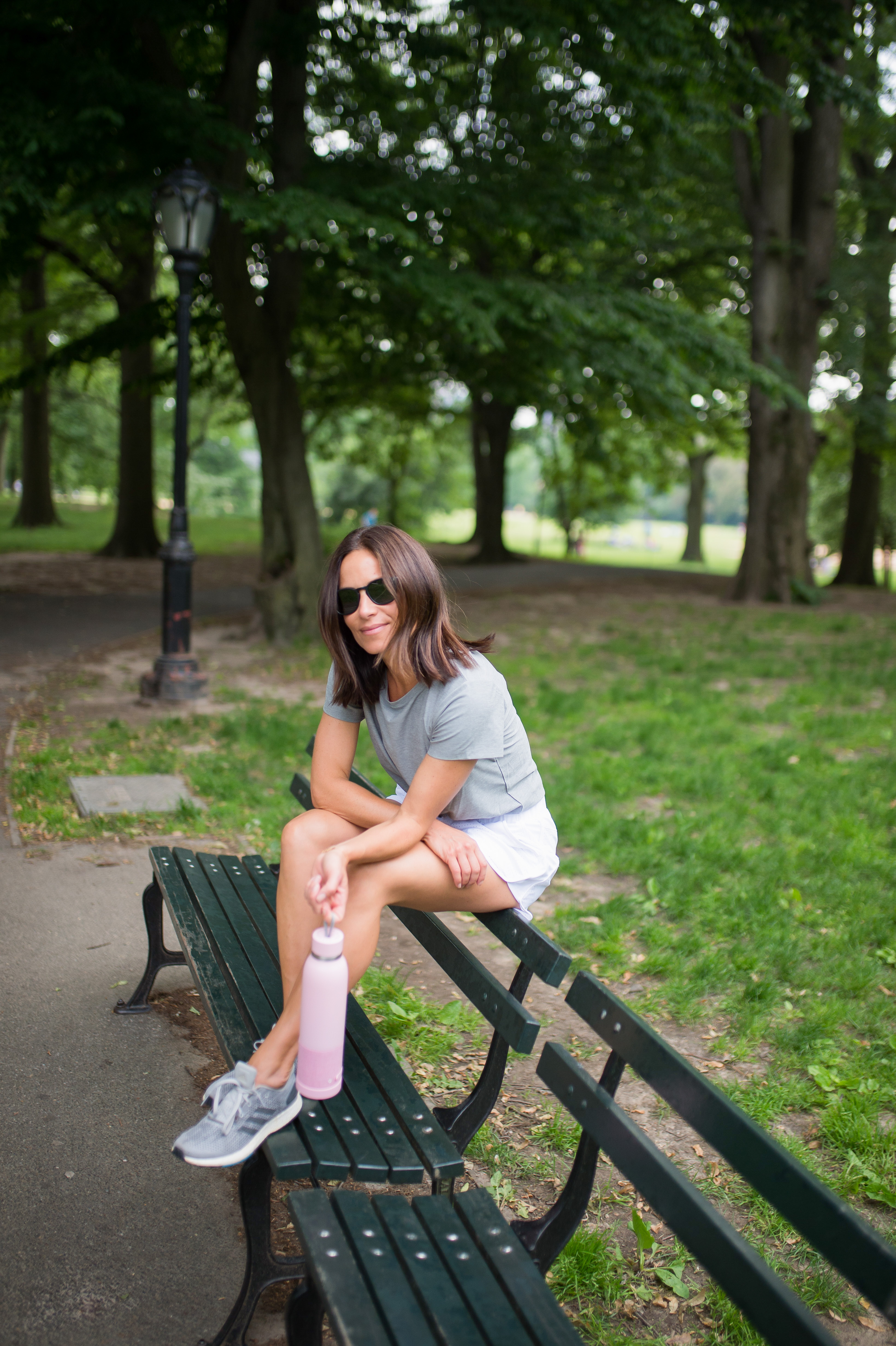 I've always been a  3/4 to 7/8 legging type of gal when it comes to workout wear, but this summer I've morphed into a who wears short shorts type. Well, they're not exactly short shorts but they show more leg. Truth be told, once upon a time, I used to jog in place in front of the mirror to assess how much I jiggled when I wiggled. I was self-conscious and decided to play it safe with leggings. Well, as they say, youth is wasted on the young but as they also say…it's never too late to give up on the notion of perfection. 
I recently came across these white perforated shorts from The Upside and decided to give them a try. These lightweight workout shorts had just the right amount of coverage and I like the comfort and security of an inner short. This especially comes in handy when I'm stretching, or let's say, my umm, legs are in the air during ab time. Another great option are these black micromesh overlay shorts by Alo. This seems to be a trend as Nike is doing it with these pretty in pink tech lightweight shorts and so is Alala with these cool iridescent shimmer ones with a spandex underlayer.
Want to take lightweight to a higher level sans liner?  I am loving these Adidas x Alexander Wang logo patch shorts. For the 70's retro lover, definitely check out these blue rainbow trimmed shorts by the Perfect Moment. If you don't want to get lost in the crowd, these neon yellow terry shorts by Nike are right on trend with a subtle tie-dye detail.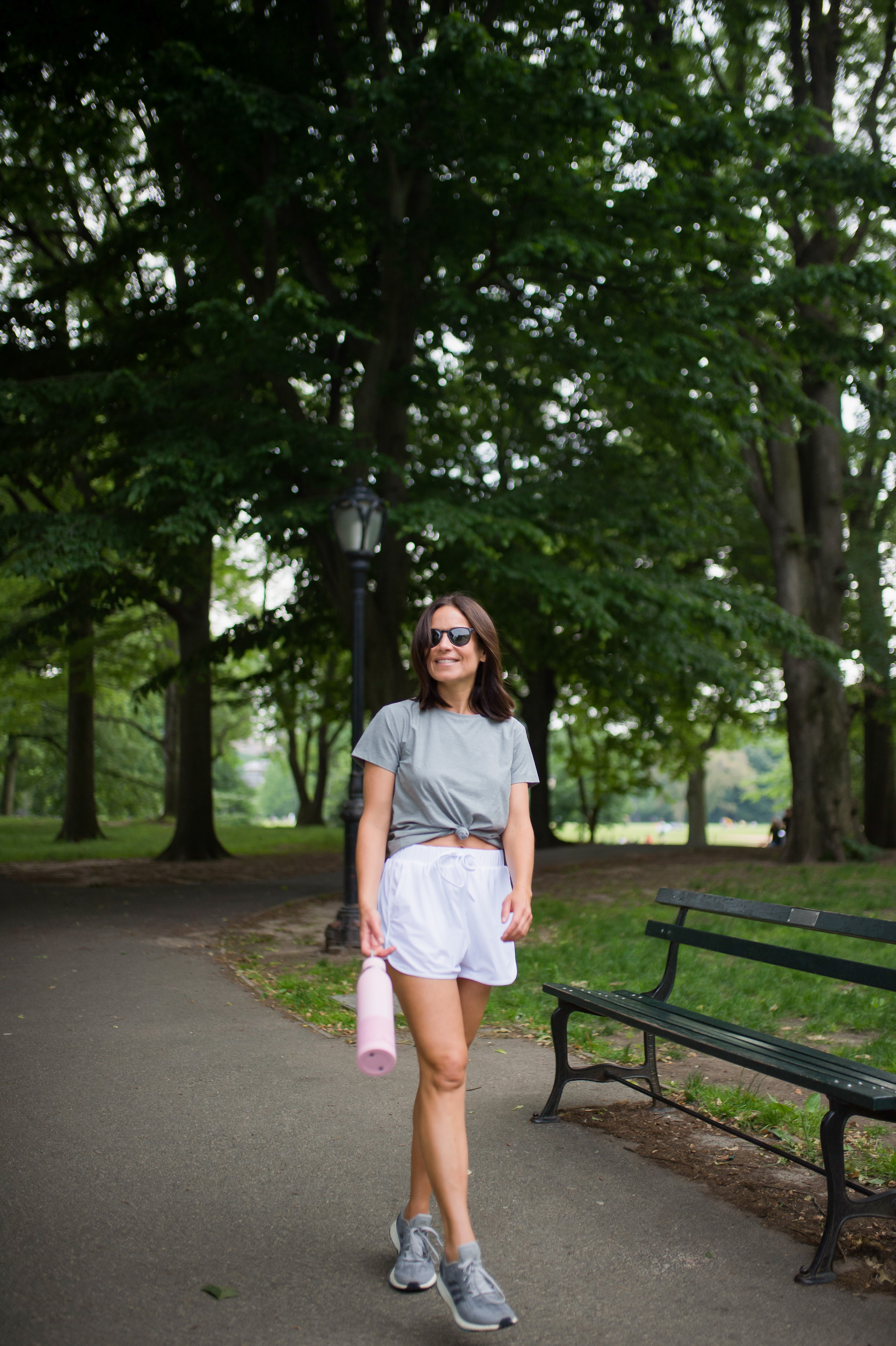 I'm a believer that the right workout wear is a motivator to get me up and running but what pushes me even harder is working out to music. I'm all over the lot when it comes to genres – anywhere from '80s to hip hop. I recently got turned on to this i home 16 oz water bottle that comes with a bluetooth waterproof speaker – so genius for working out. I have been using this during my at home workouts as well as on walks in the park but it's also so perfect for post workout lazing on the beach. Want to add some Don Julio to the bottle? I promise I won't tell.
Shop the outfit here:

Shop shorts here:

Shop tops here: