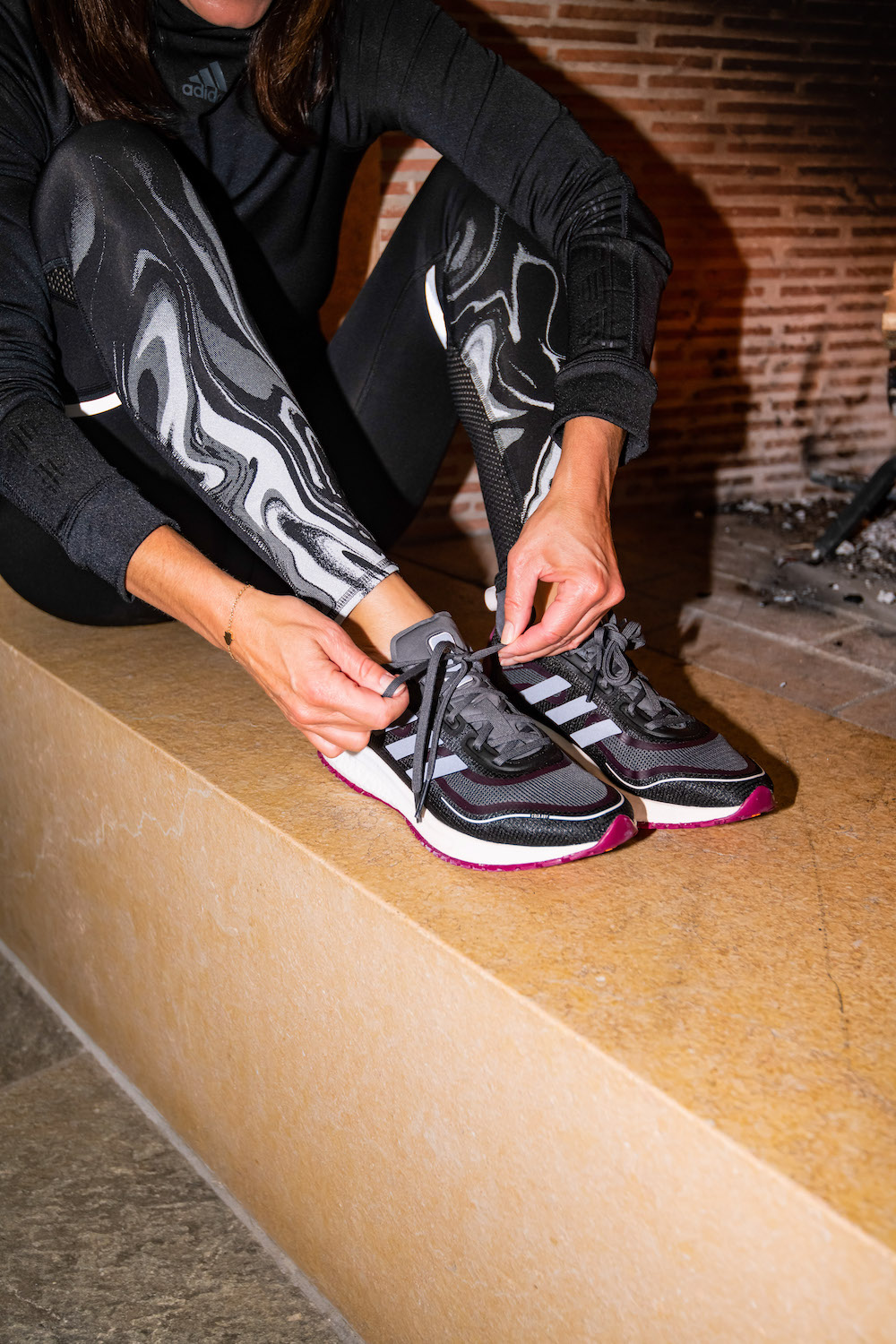 You always know your outfit is on point when you get a compliment from your teenage daughter. Not only did my 18 years old comment on my cool workout leggings but she told me I looked fit. Thank you adidas!
Adidas has always been a part of my athletic sneaker rotation, but believe it or not, this is the first time I'm wearing adidas workout wear, and I have to say I've definitely been missing out! As the saying goes, better late than never!
At the start of each season, I always freshen up my workout wardrobe and recently came across a bunch of pieces of adidas workout wear on their site that I know will come in handy this fall/winter so I thought I'd share the deets with you all.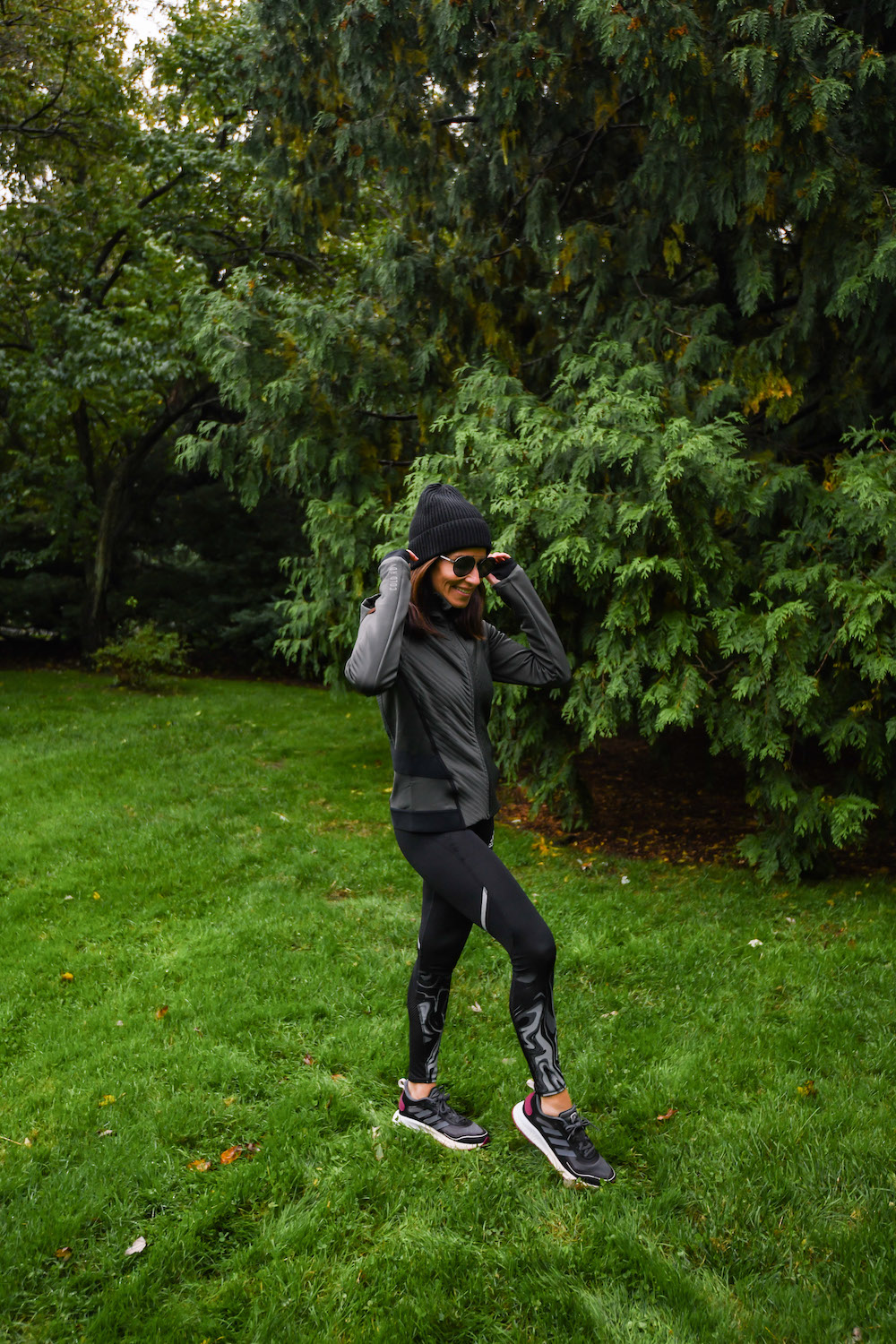 For hiking and brisk Fall weather walks or jogs in Central Park, I opted for this cool "legend earth" green COLD.RDY zip-up training jacket with hoodie. I'll definitely need this extra layer of warmth. There are so many great details to this piece moisture-absorbent jacket which makes it a favorite fall go-to. First, there is the mesh panel that keeps heat and moisture away from your skin, and second are the multiple pockets. I tend to carry "just a few" things when I workout outdoors, ie tissues, sunglasses, lip balm, AirPods, and a phone. This jacket has two front pockets and one back pocket that will fit all my necessities and… leave me hands-free – what a pleasure!
I also chose these reflective graphic tights. I'm a big fan of printed leggings and these I must say are literally "lit". They come with a pocket for your mobile phone and are a 7/8 length which is the perfect option for my 5″3 frame. I paired the flattering fitted legging with this soft and cozy fitted black mock neck long sleeve training tee. One can never go wrong with a basic essential such as this one.
Now on to accessories… I am so in love with this warm glam on black knit beanie. It has the perfect fit, with the perfect amount of slouch, at the perfect price.
Last but not least, are these awesome Supernova WINTER.RDY sneakers. Lately, I've been wearing them during my outdoor strength training sessions and they're super comfortable, lightweight, and water repellent, who knew? Most importantly, they look great on and I'm a fan of the black metallic tone with berry detail.
I now definitely winter weather-ready and can't wait to continue sporting my new look!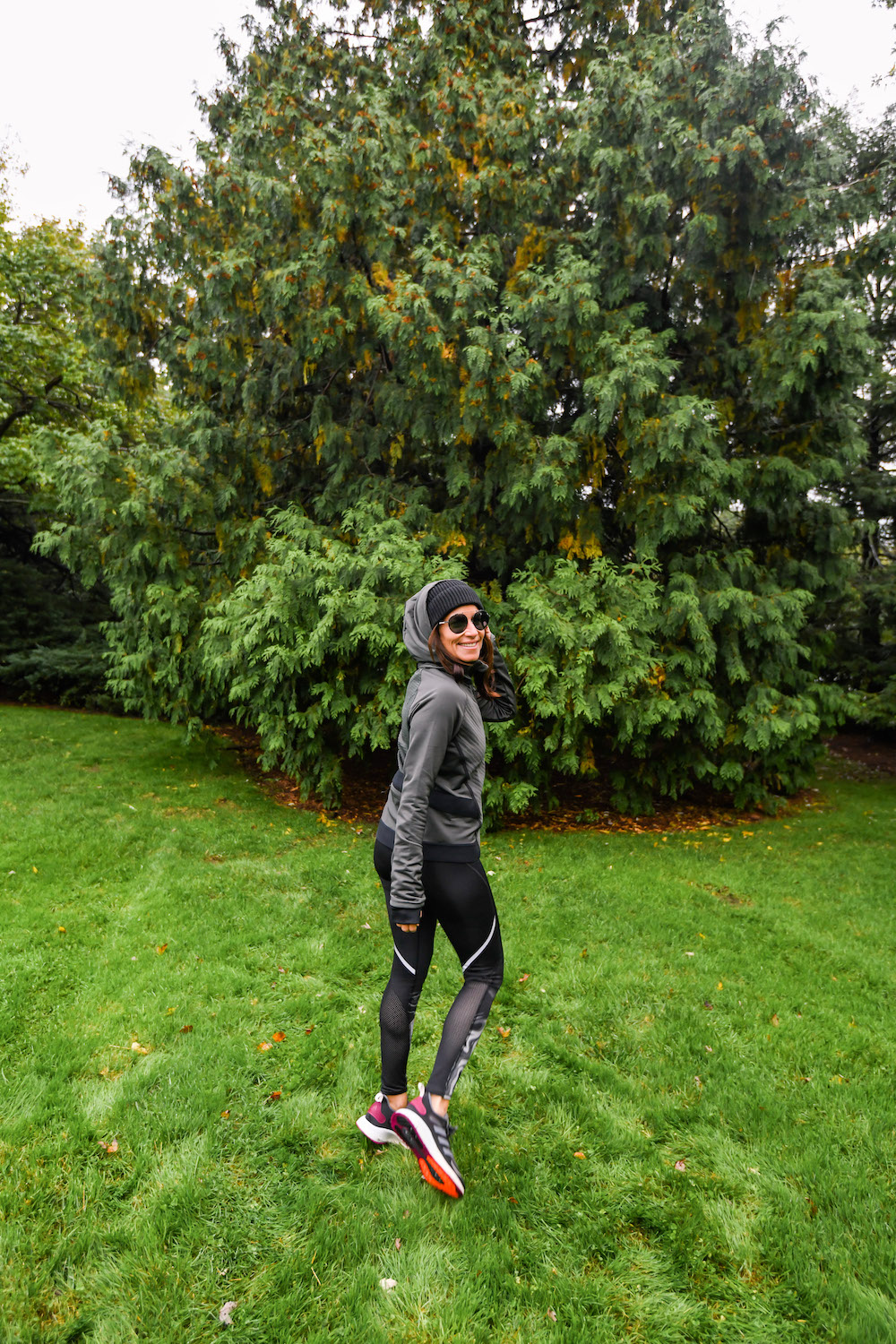 This post was sponsored by adidas, all opinions are my own.