I don't typically post evening wear because well, I don't have a photographer following me around, snapping photos at my every whim. While David is my stand-in for spontaneous IG photos, he prefers life at the bar than behind the lens at formal events.
I got lucky on a recent trip to Italy for a family Bar Mitzvah because our friend/photographer extraordinaire, Brian Marcus, was hired for the occasion and he graciously snapped away (thanks Brian for putting up with me). I thought I'd switch things up and share some evening wear glam.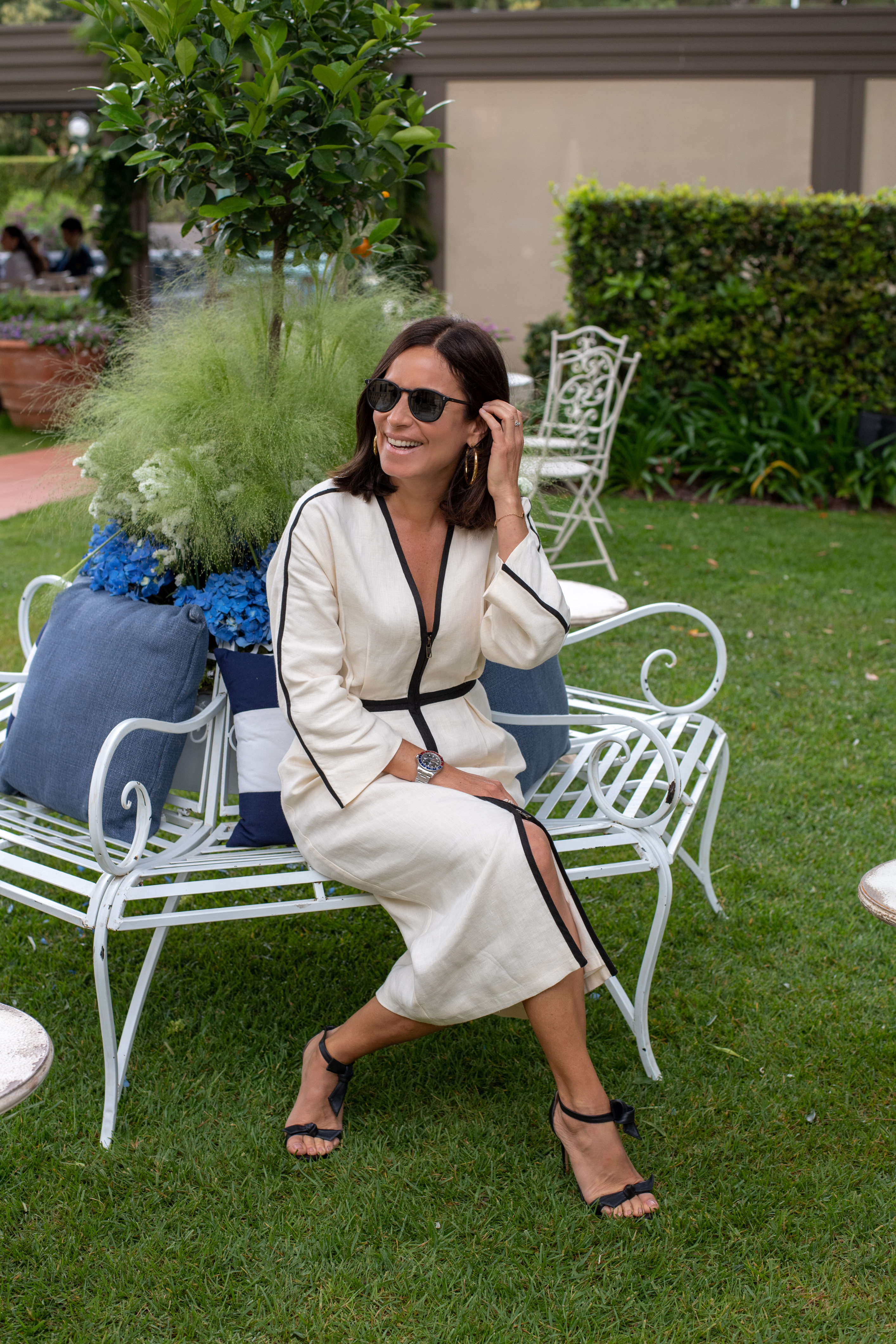 The first evening I wore this cream linen dress with contrasting black trim by Mara Hoffman. There are so many details I love about this midi dress – the 3/4 length sleeves, the body-skimming A-line silhouette and the deep but not too deep V neckline that still allows for a bra. I paired this dress with Alexander Birman tie up stilettos and it just felt effortless. Flat black sandals would also work just as well. 
Shop the outfit here:

Night two I wore this rust colored cotton dramatic (to say the least) one shouldered flared midi dress by Francoise. I found this dress at Kirna Zabete downtown and it's a first for me by this Italian designer. I loved the drama of the balloon sleeve which is offset by the muted earthy color. I paired this dress with my suede Etro sandals with shell details, and a pair of vintage gold floral earrings that I purchased from sisters Jennifer Sitt and Kim Cayre who recently launched a vintage jewelry business (for more info contact them at 917-543-4000 and 917-733-8551).
Shop the outfit here: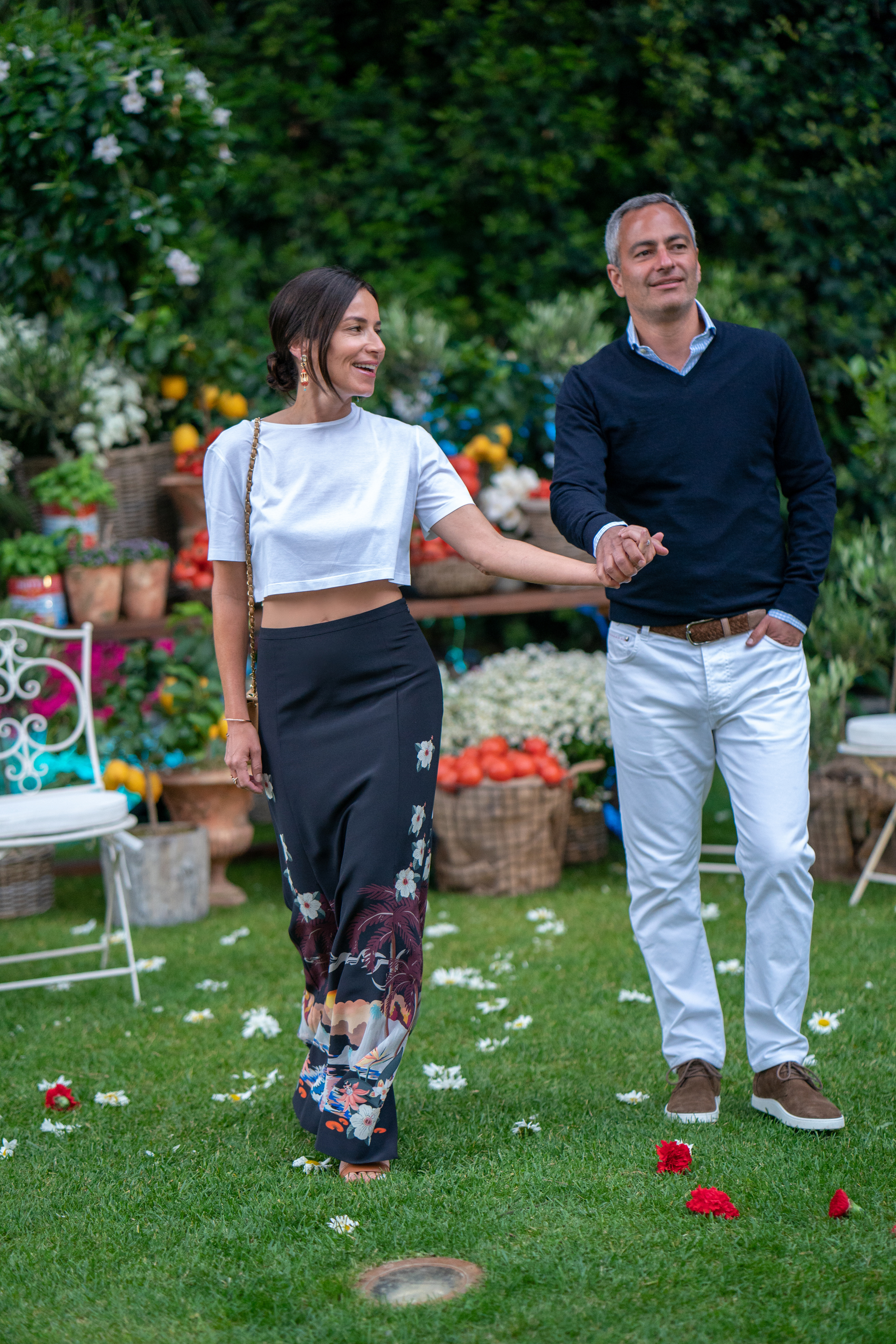 Evening three I wore this silk Etro maxi skirt with a cool sunset print. I paired this bohemian-inspired piece with a cropped white tee (see similar here) for a more casual look but I also have a Zimmerman ivory cropped blouse (now on sale) waiting in the wings to be worn at a more formal occasion. I completed the look with these brown leather Ferragamo high heeled sandal. Sale alert…ding ding ding…this maxi skirt also comes at a mini (er) price point. Woohoo!
Shop the outfit here: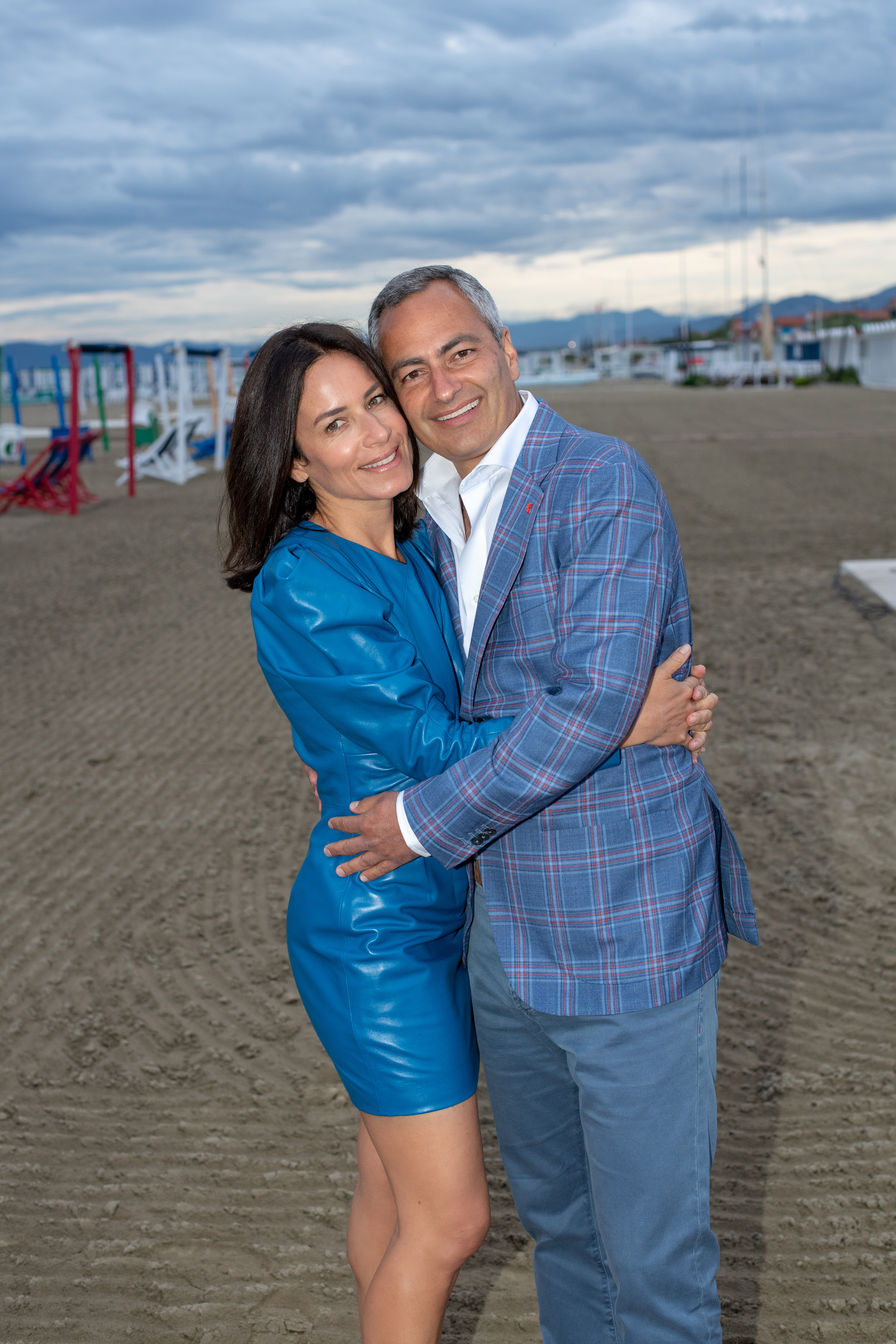 On the last evening, I wore something totally out of my comfort zone. This highly fitted, leather, bold shouldered, electric blue mini dress by Isabel Marant definitely made a statement. Even though this piece is French, I felt multo Italiano because the dress is very high fashion.
Shop the outfit here: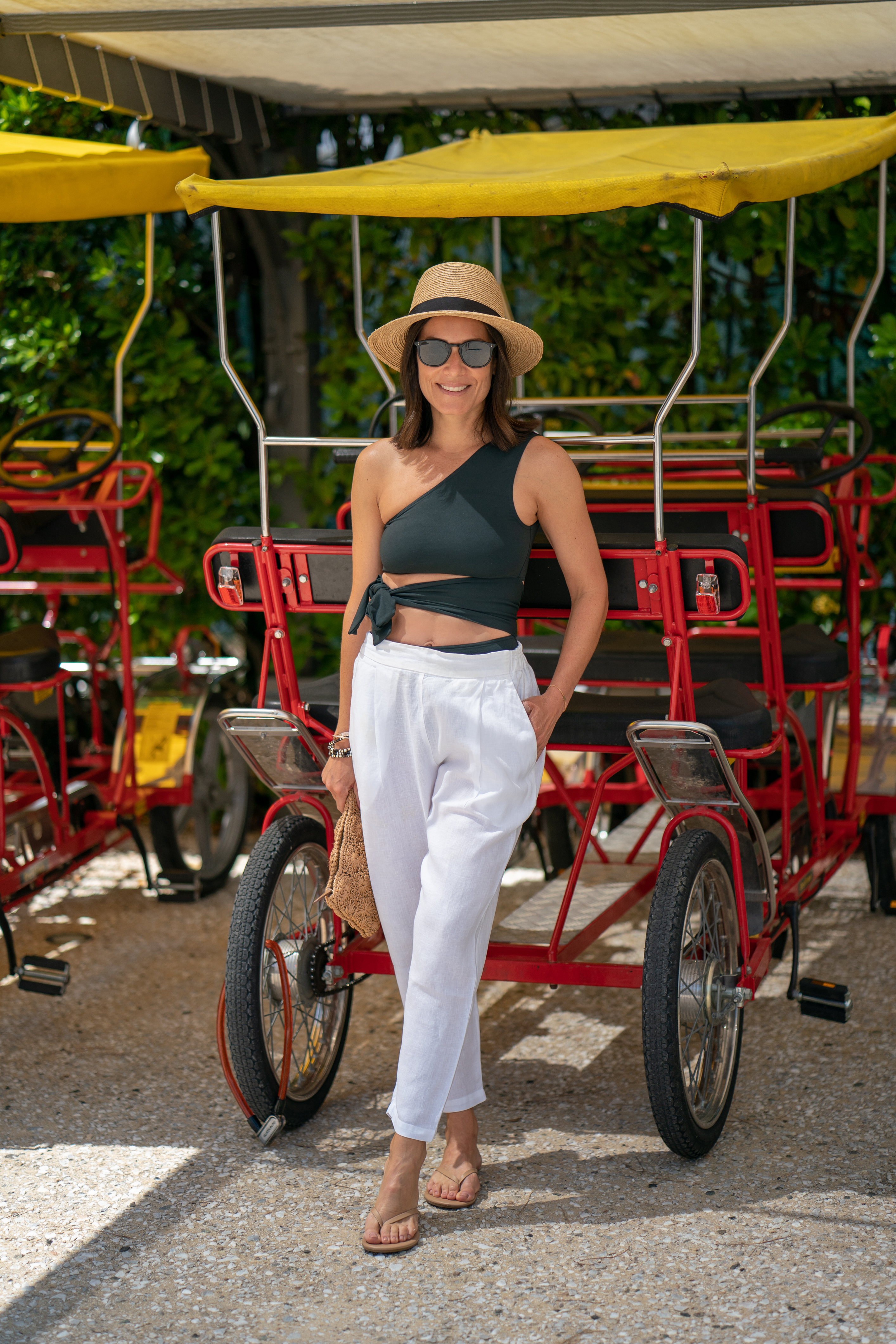 Last but not least is this beach outfit which I chose to include in my roundup because it is somewhat glam for day. The one piece cut out is by Eres and I paired it with a white linen cropped tapered pant that I purchased in Capri. Here is a similar one. The sandals are Tkees which should be a staple in everyone's wardrobe.
Shop the outfit here:

It was definitely fun to play dress up for a few days but even more fun to celebrate a special Bar Mitzvah boy in a glorious Italian setting with family and friends.
Shop the post here: