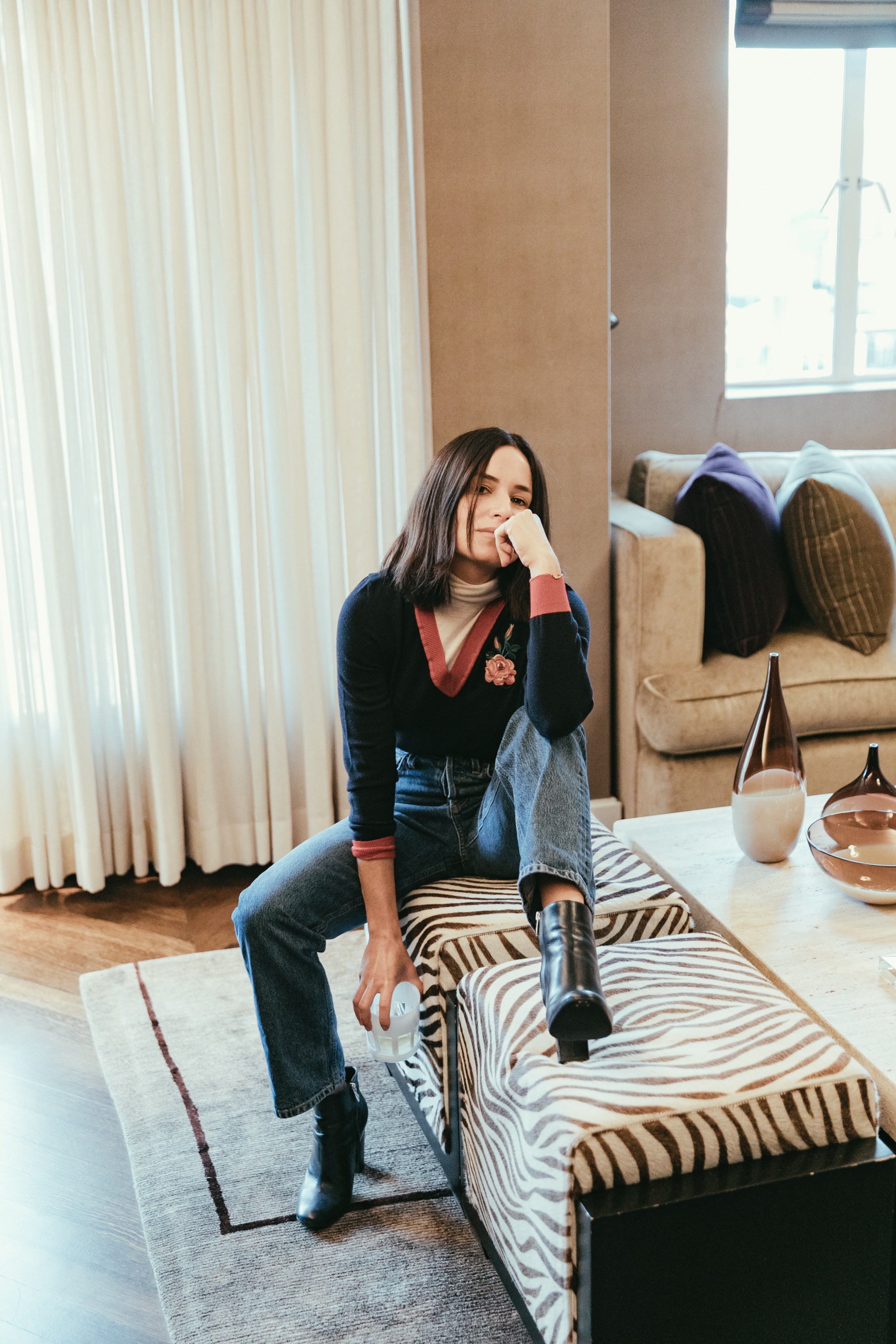 At first glance, this knit top looks like a layered turtleneck sweater and might have you thinking how clever am I? The question is…how clever is Gucci? This piece of brilliance is my favorite go-to when I'm in that cool/preppy mood while simultaneously trying to channel some 70's Ali McGraw style. I appreciate that this layered turtleneck has been in my closet for a while, and still has staying power season after season. 
I paired this top with my new favorite AGolde jeans that I've been referencing in many of my recent posts. They are high waisted mom jeans which I styled with navy leather ankle boots. In the past, I have also worn this layered turtleneck sweater with skinny jeans and knee high burgundy leather boots for some va va voom. 
I searched for similar layered turtleneck sweaters, but did not have much luck. The only one I found was this two toned camel top by Joseph which has the same preppy feel. No need to despair, you can create this look by layering a v-neck sweater over a fitted turtleneck. One of my favorites that would work well layered, is this burgundy pony printed v-neck sweater by Chloe layered over this ivory turtleneck. A nautical option would be this striped turtleneck by Frame worn with this navy v-neck sweater.
Here are some turtlenecks that are thin enough to layer with the v-necks you own and I just happen to come across these two statement turtlenecks (here, here and here)  that don't need layering – as a bonus, they're on sale! This Fendi logo mania one is not on sale but it's so good!
Shop thin turtlenecks here: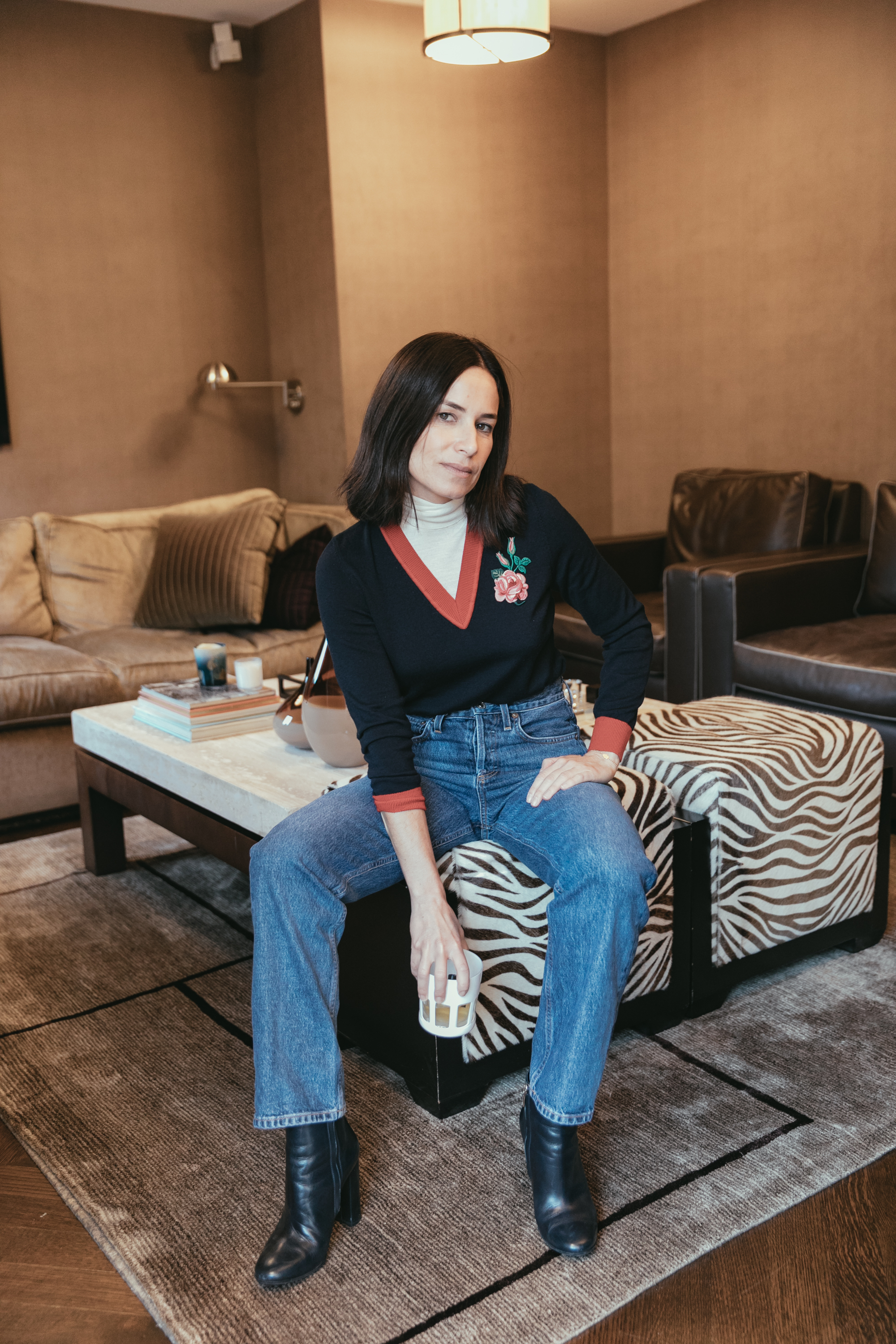 This makes for the perfect aprés ski look. If you are not headed out west, than think of this as your perfect pre or aprés school pick up look. Really easy to where any time any day while keeping warm.
How would you style this layered turtleneck look?
Shop the post here: