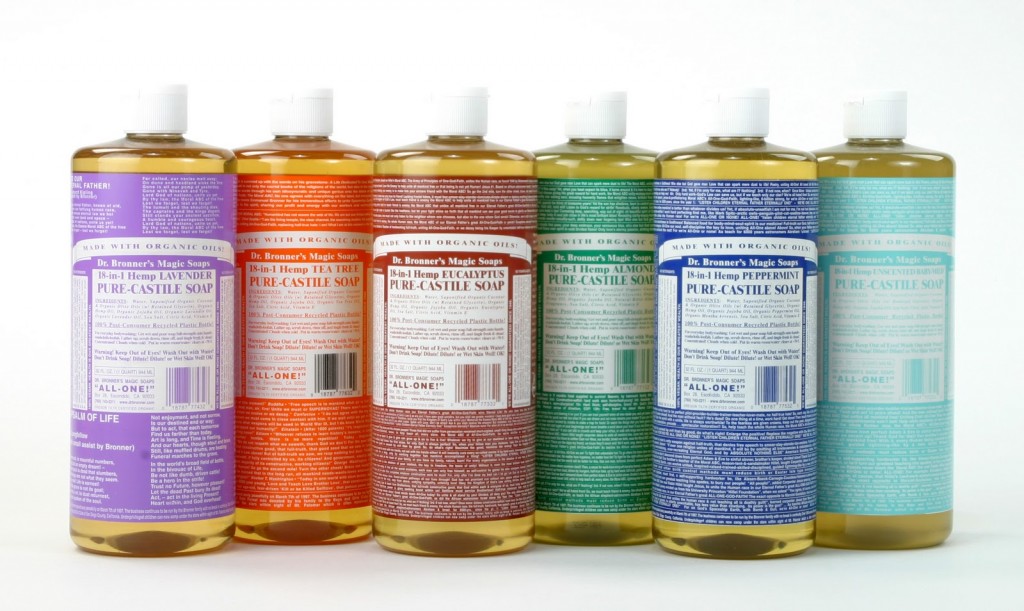 What if I told you, you needn't go to a spa to feel like you're at one every single day?
Enter Dr. Bronner's Organic Castile Soaps. I have been lathering up with them religiously for years and stock up on a continual basis in fear of running out – for reals!
Though they have many scents, their eucalyptus is my absolute favorite (my husband's favorite is peppermint) and I feel like I'm in a spa each time I lather up.
These organic and vegan soaps have been around since 1858 and are offered in both liquid and bar form though I prefer the liquid version. Their travel size bottles are super convenient for any vacation. Whether at home or away, these indulgently scented soaps are addictive!
For more information on Dr. Bronner's, visit:www.drbronner.com