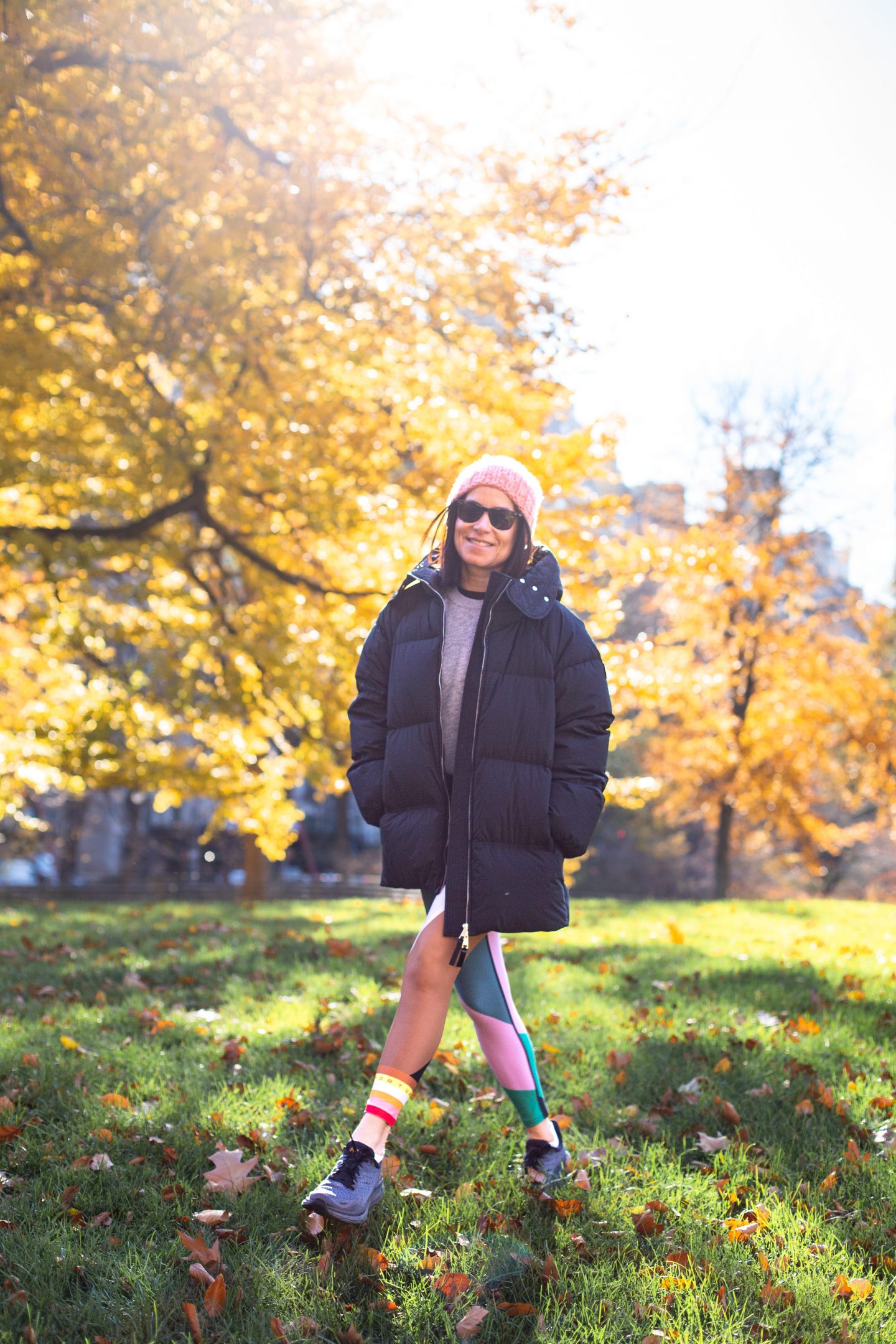 Welcome to this week's Fitness & Wellness Gift Guide! In this guide, you will find something for the fitness guru, clean beauty queen, and mindful meditator.
Discover my picks below and get gifting!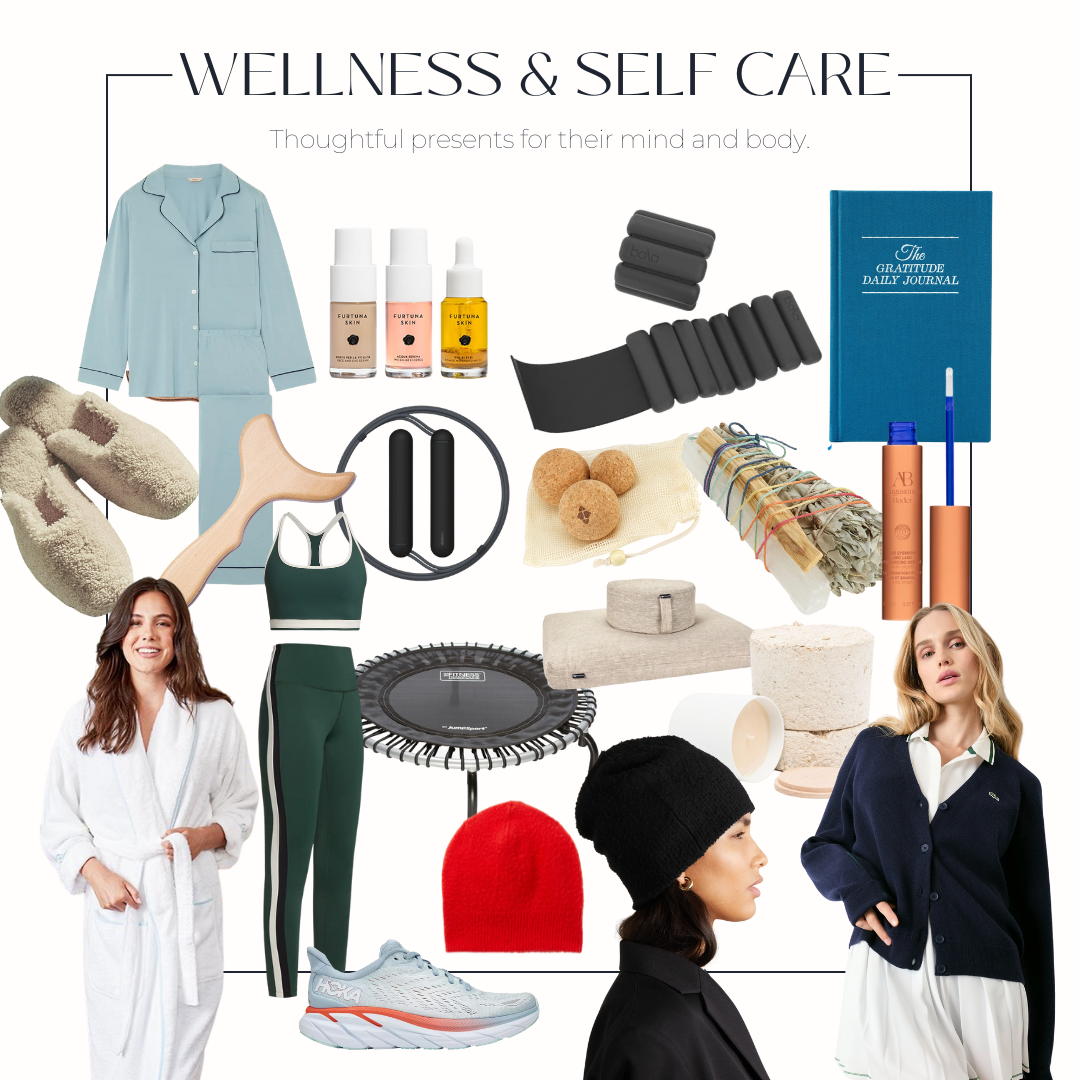 Augustinus Bader – Now you can bat an eyelash with this Eyebrow & Lash Enhancing Serum which thickens and improves the appearance of both brows and lashes.
Wooden Gua Sha – I use this wooden lymphatic drainage tool to stimulate the natural drainage of the lymph, which helps to eliminate waste from the body.

Before massaging my arms, legs, and belly with this tool, I apply clean beauty brand, Tata Harper's, revitalizing anti-aging body oil. This oil is packed with antioxidants and vitamins to give you soft, glowing, and younger-looking skin.
The Gratitude Journal – An easy and quick way to invite gratitude into your life on the daily. There are simple-to-follow prompts to help focus on the positive.
Amen Candles – I recently discovered this chic & clean candle brand and am particularly fond of their 7 scented candles, each one corresponding to one of the 7 chakras (sold individually). My favorite scent is Jazmin (Third Eye)
Hoka Sneakers – I am a big fan of this sneaker brand – been working out in the Clifton 8 style since the summer and loving the support, comfort, and style.
Halfmoon 2 Piece Linen Sit Set – Get zen at your next at-home meditation session with this comfortable Mod Meditation Cushion and platform.
Amanda Kloots Jump Rope – Jump for joy and break a sweat with my favorite jump rope. This 9ft long rope is adjustable for any height and it's made with a non-coil rope material with rose-colored handles. It arrives in its very own AK! canvas bag so that you can take your rope with you anywhere you go!
Brushed Wool and Cashmere Blend Beanie – This Row beanie is the one thing you'll need on the chilly days to come – on your way to the gym, an outdoor walk, or for an après ski moment.
Furtuna Skin Rituale Luminoso Transformation Set – Meet another clean beauty brand that has become part of my daily skincare routine, 1. A liquid cleanser and toner recommended for all skin types. 2. A multitasking serum that illuminates the face and eye area in one simple step. 3. A two-part facial moisturizer designed to combine oil and water to deliver a double dose of hydration
Smudged Ritual Cleansing Sage Bundle – A bundle of aromatic herbs, wood, and selenite crystal for conscious gifting (or for yourself) to bring cleansing, peace, and protection to your home.
1ln Bala Bangles – Add a consistent but comfortable resistance to your workout. I use these on my wrists and ankles mostly during pilates and toning workouts. They can also be used when walking.
Eberjey Blue Pajama Set – Love me this soft, baby blue pajama set with classic navy piping.
Halfmoon Cork Massage Ball Trio – These balls are powerful self-healing tools that enhance joint movement, relieve tension, increase circulation, and calm your nervous system. Lean into a wall, chair, or floor to create just the right pressure.
I mostly use these to massage my feet and my neck and shoulders.
Weezie Long White Robe – Love this terry robe oh so merry much. Think luxe piping, sleeves that can be rolled and buttoned, and an attached tie.
Forma Pilates Tube Grip Socks – I saw my daughters wearing these lightweight ankle cotton socks with a grip bottom and they look so cool when worn over leggings.
Lacoste Cardigan – Put a prep in your step with this lightweight navy cardigan.
Shearling Slippers – Indulge in these sleek but super cozy Sleeper shearling slippers or these UGG curly shearling slides.
Splits59 Cropped Leggings and Bra – Workout in style with this military green set. I love the white sporty stripes detailing on the leggings.
JumpSport 350 Fitness Trampoline – Adjustable tension, low-impact functional fitness training for any body type or age. This is also beneficial for lymphatic flow.
For those who missed last week's gift guide, "20 Home & Entertaining Gift Ideas", click here and stay tuned for next week's gift guide. Let's just say it's all about the glamour girl.
Happy Shopping!