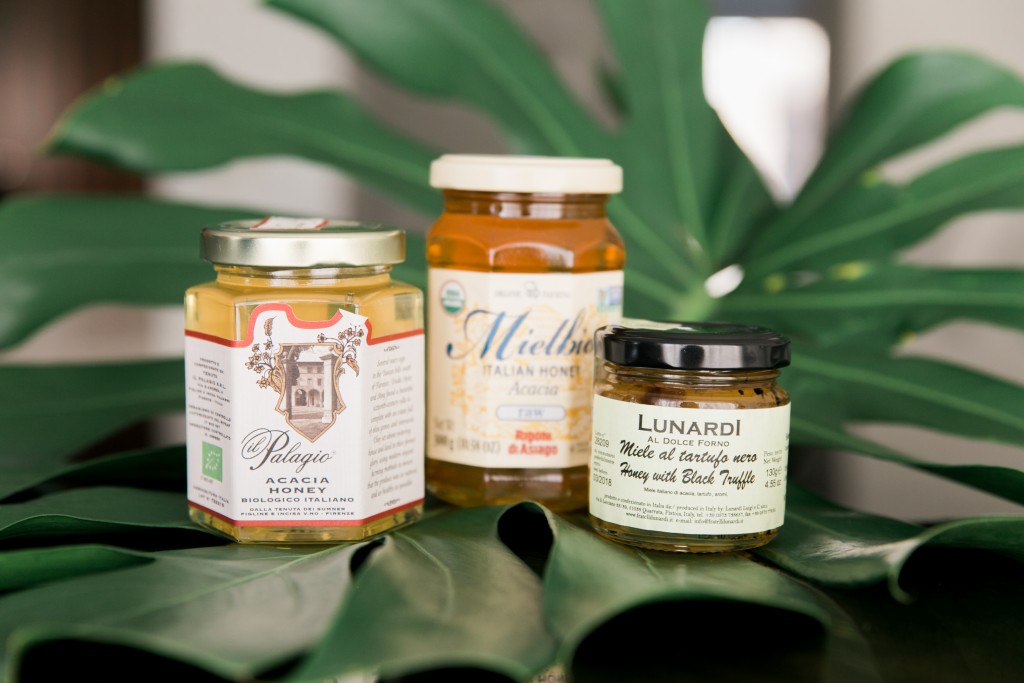 Each day, I wake up to a cup of hot water with lemon and honey. Honey adds just the right amount of sweetness to my morning and balances the acidic taste of lemon. In addition,, there are many health benefits to this warm and healthy drink.
Though I have been using Golden Blossom as my honey forever (who could resist that adorable little teddy bear!), I did venture out into the market and brought home some sophisticated samples to try.
My favorite honey of the 'bunch' is Mielbio Italian Raw Acacia Honey. The texture is thinner and the flavor is light, yet it still maintains its sweetness.
Il Palagio Acacia Honey is another great option if you like prefer a hint of floral.
Though not for a beverage, I had to give Lunardi Honey made with black truffle a whirl. It was bellisimo. I can imagine drizzling this over ricotta toast or a fig and arugula salad or hell, both!
What attracted me to these brands, were the chic European labels of course. None of them disappointed!
Video: honey-honey