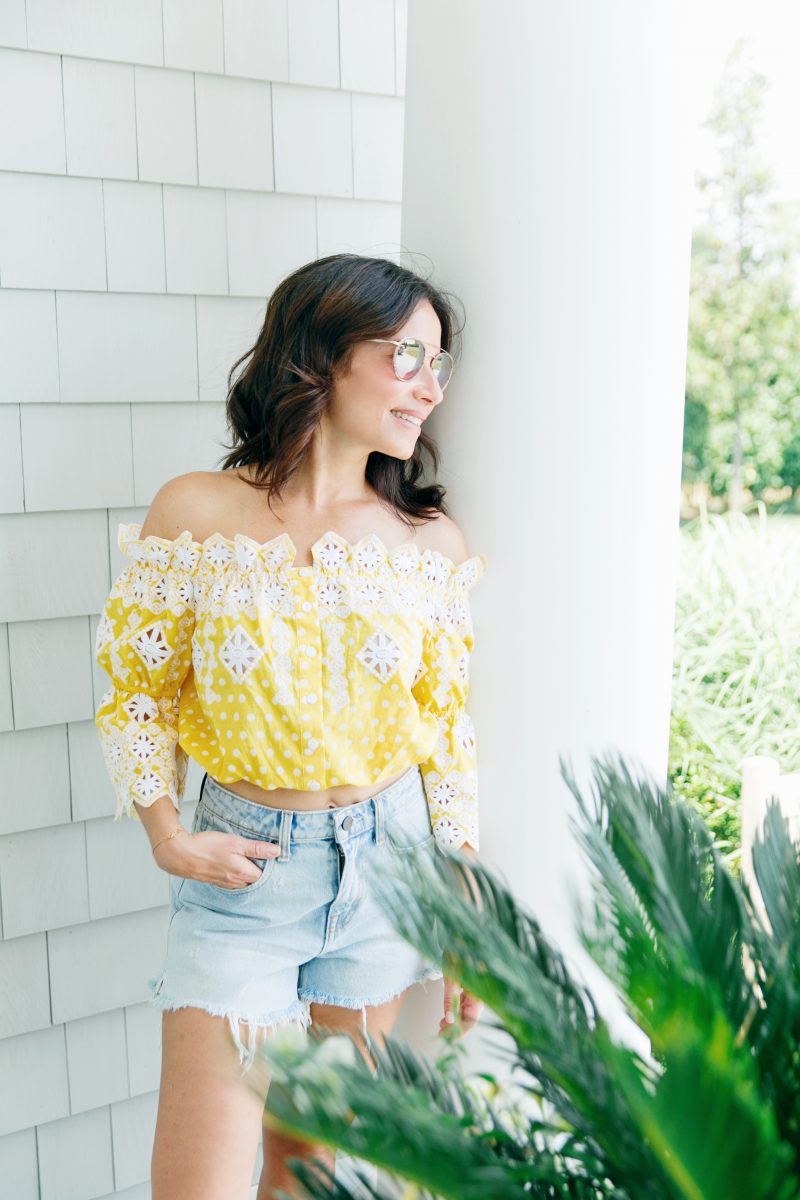 Miguelina is one of my favorite designers for beach wear. Over the years, I have amassed a collection of their pieces and they remain classic staples in my summer wardrobe. These bohemian pieces also make for the perfect vacation wardrobe. They're lightweight and easy and I always love a bohemian aesthetic. The embroidery, lace and ruffled detail adds femininity to each look.
This season one of my favorite pieces from their collection is this off the shoulder cropped yellow and white embroidered top. This trending color is a sunny addition and I love the white lace contrast.
Ive paired this top with my favorite Alexander Wang cut offs, Oliver People sunnies and Tkee slides. SO easy for summer, just how I like it!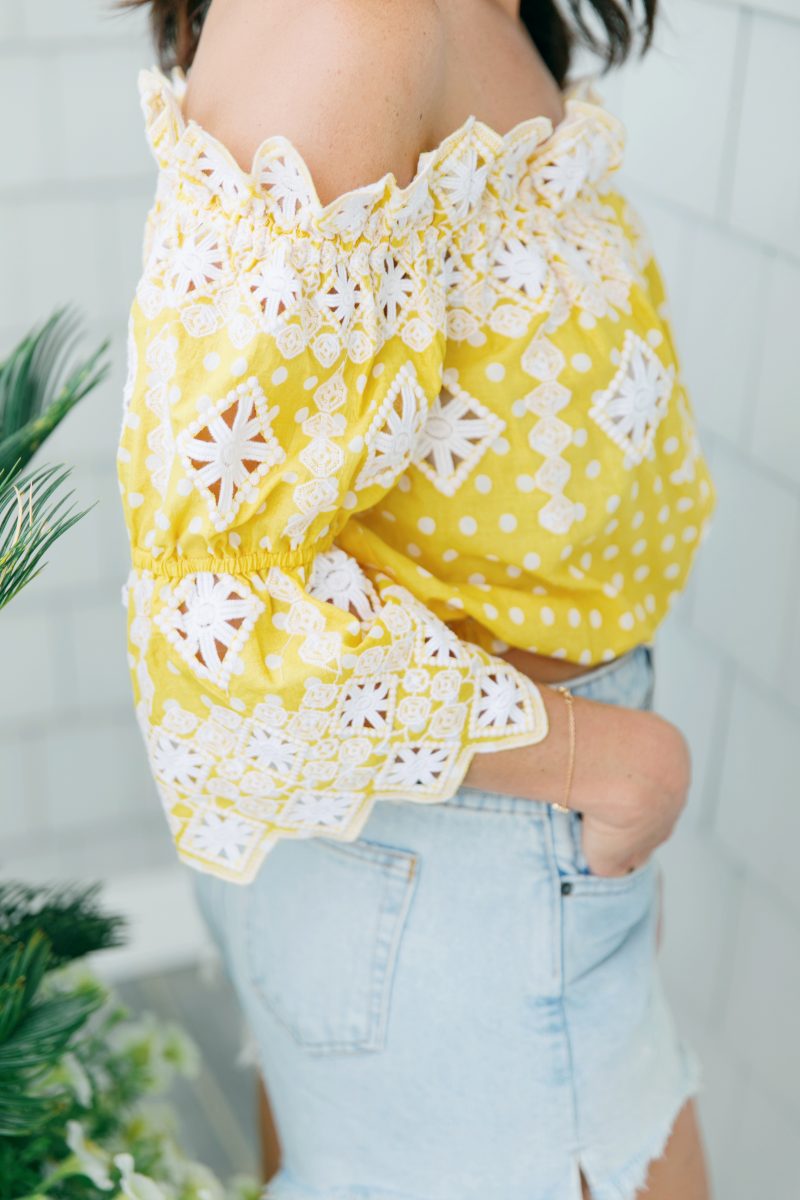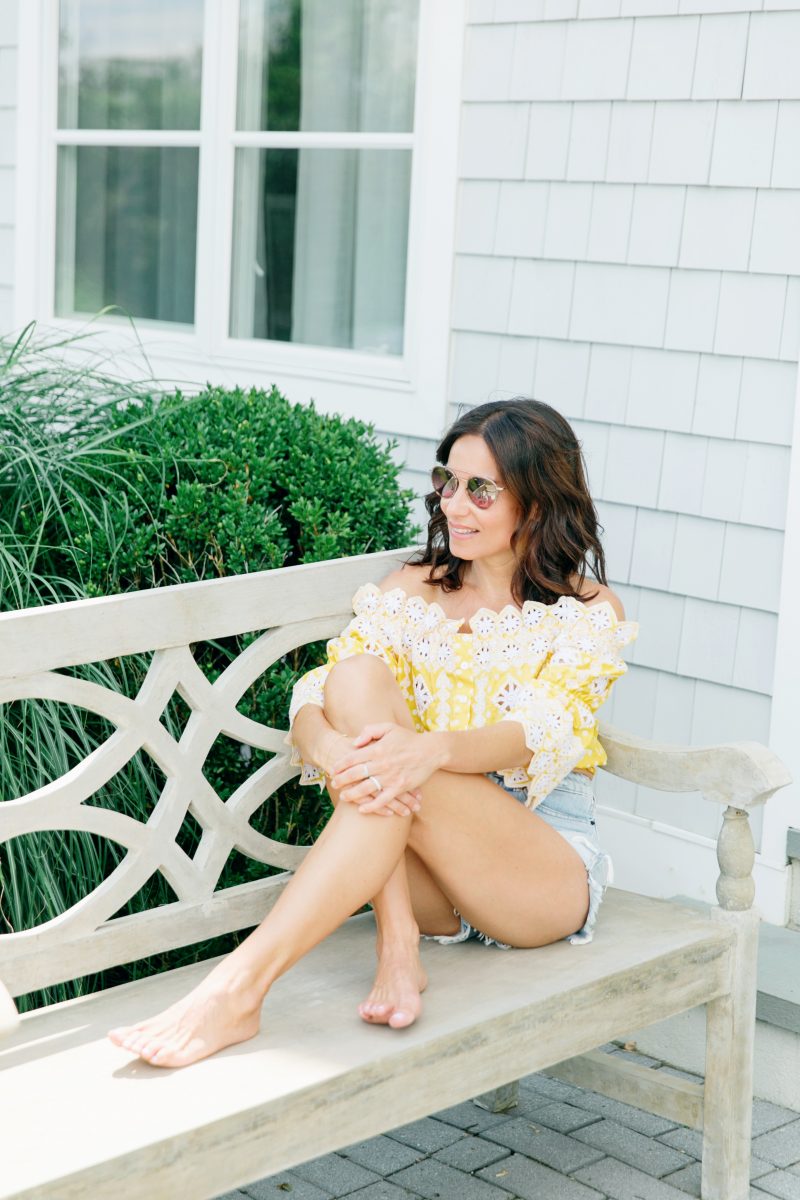 Shop Miguelina pieces here!