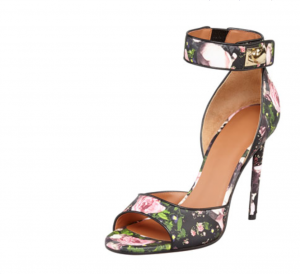 I first saw these Givenchy heels in Bergdorf Goodman a month ago and it was love at first sight. It was the kind of love where your heart goes pitter patter.
I didn't purchase them immediately as what I like to do is see if the pitter patter continues for a few days after I leave the store. Knowing that I was headed for vacation in Turks and Caicos only added to the intensified feelings for these floral four inch must have ankle strapped heel.
And with this in mind I giddily purchased my new favorite shoe for the resort
season:)!
I paired mine with a navy and white Ella Moss stripe dress as well as with a pale pink Cacharel flowy skirt and white Maiyet top.