One of my older brother Jack's favorite vacation destination is The Ranch at Rock Creek in Philpsburg, Montana. He has been a loyal guest for years and per his recommendation, last week, my husband and I decided to pay a visit with our kids for some family time and outdoor adventure (and cross off another state while I was at it!).
This luxurious ranch is nestled on 6,000+ acres of heaven amidst one of the most glorious landscapes of mountains, open sky and forest I have ever seen.  Though there are lodging accommodations at the ranch, my brother suggested staying in one of the 'glamping' tents for the bonding experience it would provide us all while communing with nature. And sure did we bond!! We laughed, we cried and everything in between and it was all memorable!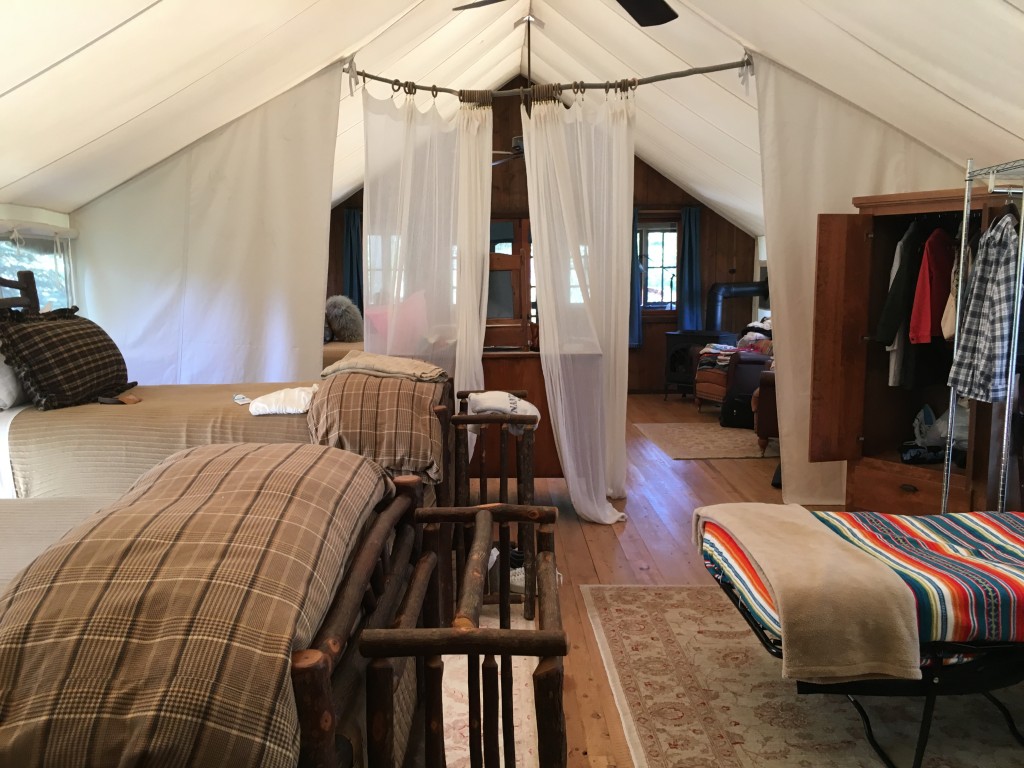 Upon arrival, we all unpacked our western attire – lots of plaid, denim, cowboy boots, hats and bandanas of course. We were very excited to get into character for a few days and…mission accomplished!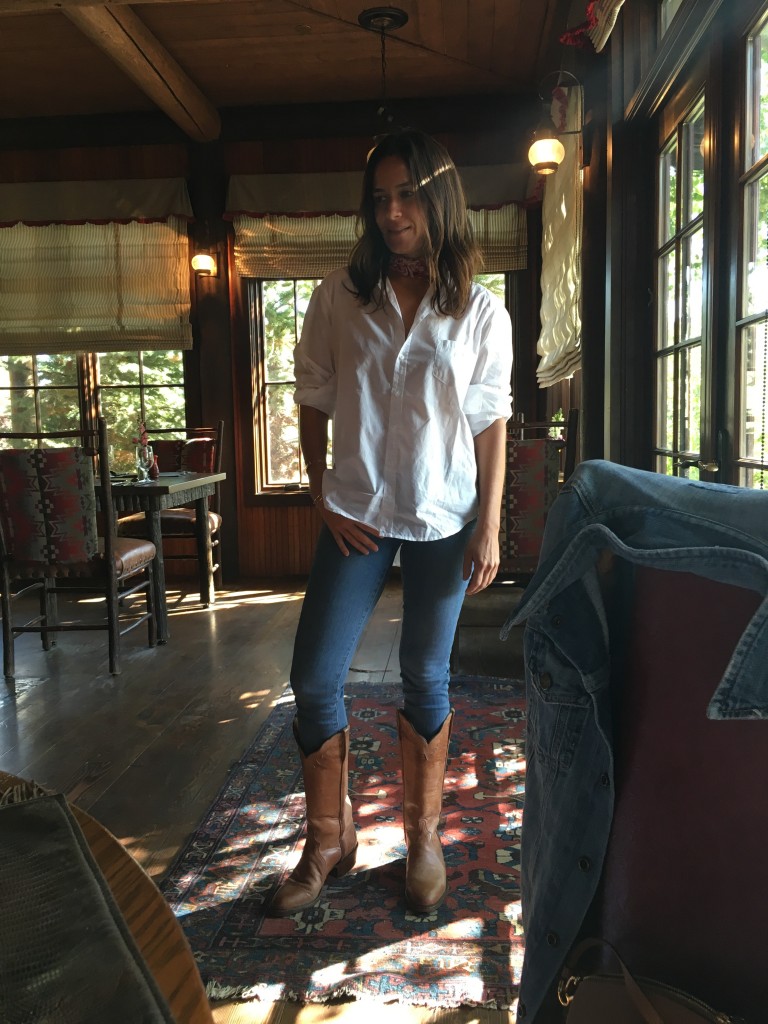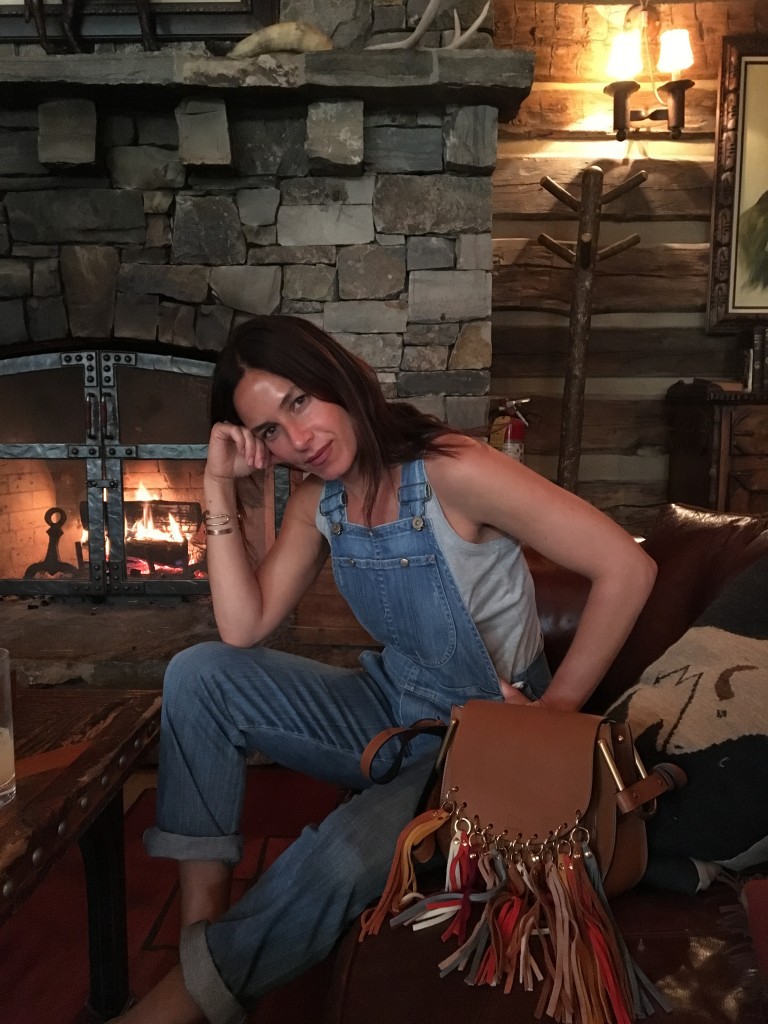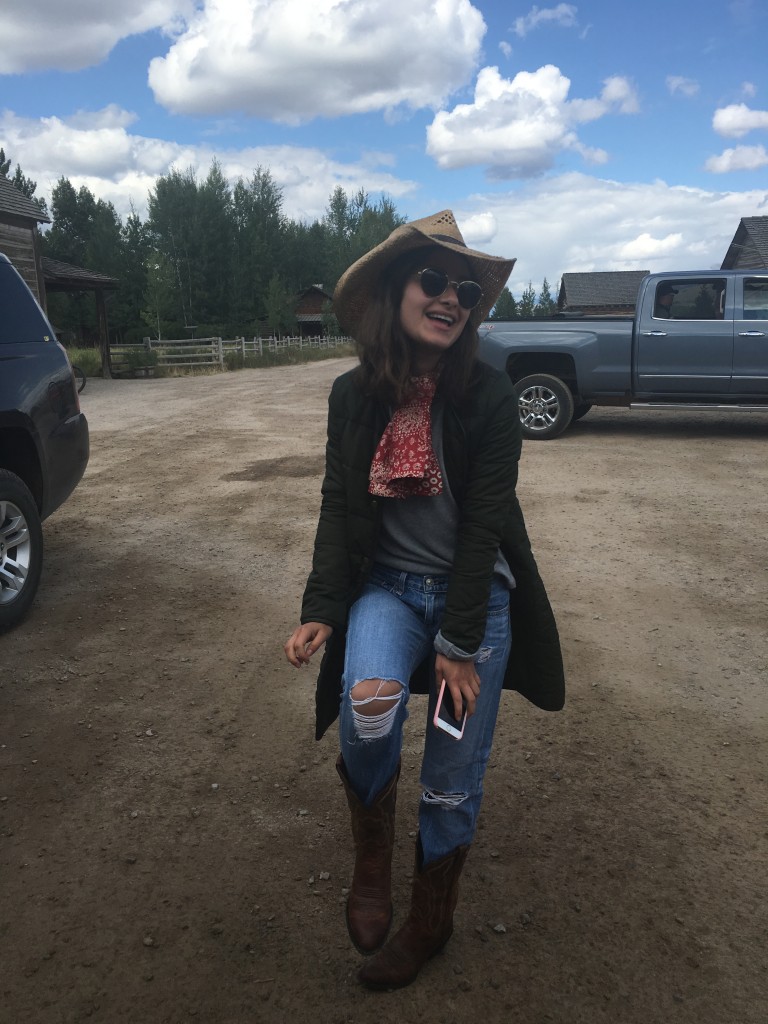 We then headed out for a stage coach ride around the property, taking in the fresh air, idyllic scenery and tranquil sounds of nature.  Dinner was set up outdoors on picnic tables, western chic if you will, for a delicious BBQ (we brought our own meat) and s'mores.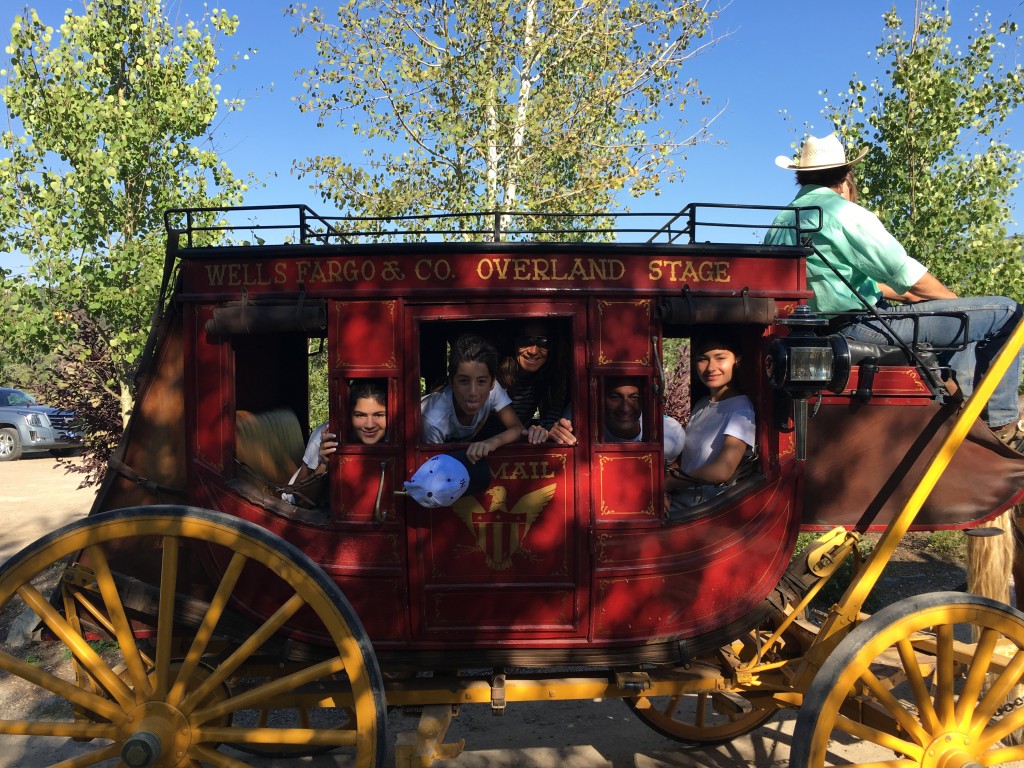 Afterwards, it was off to the Silver Dollar Saloon for some night time activity of pool, ping pong and bowling. This recreational facility also houses a movie theatre, bar and karaoke machine – no shortage of entertainment at the ranch!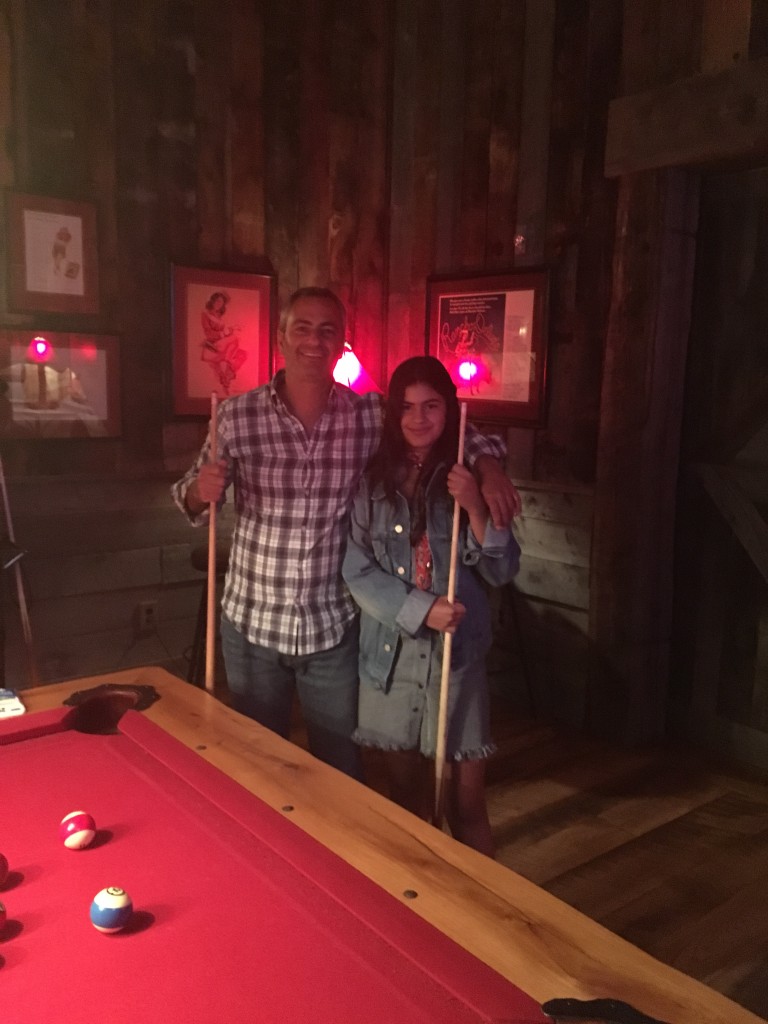 The next morning, David and I went for an early morning hike, breakfast with the kiddies and then off to our first activity of the day – ATVing.
We took a guided tour through the town of Philipsburg, passing some well known haunted houses, the county jail and then onto a rugged trail in a wooded area where we visited lots of historical mining sites.
We ended off our tour at the local candy store for some sweets and the brewery for my new favorite raspberry flavored beer, Razzu, and root beer of course.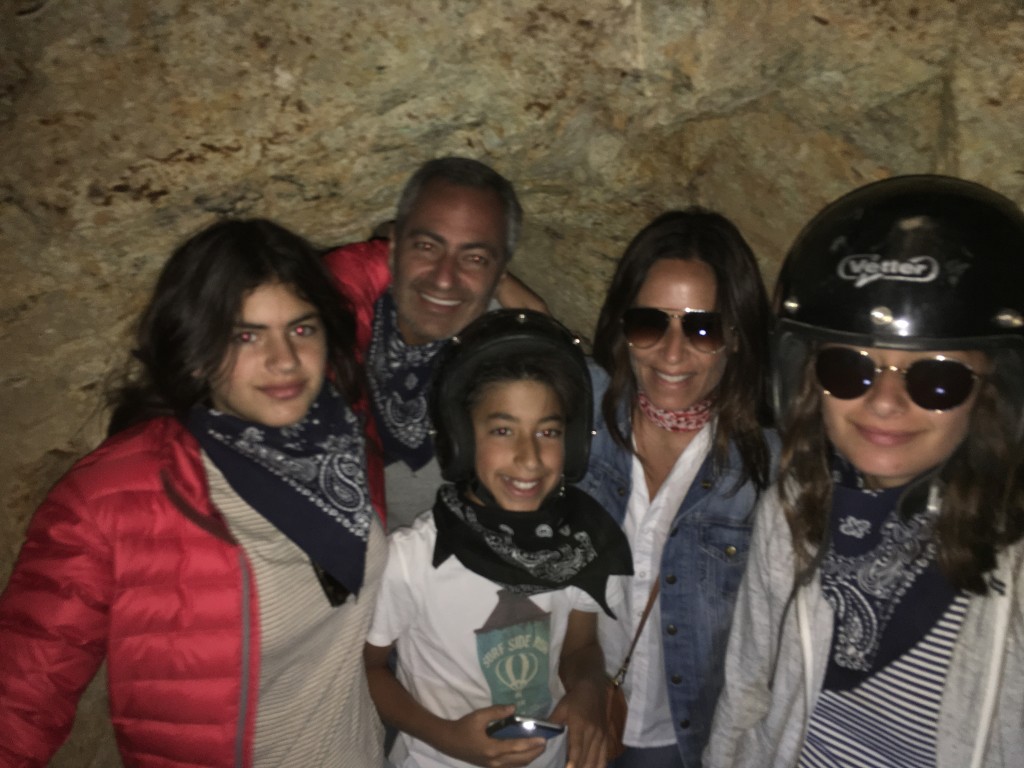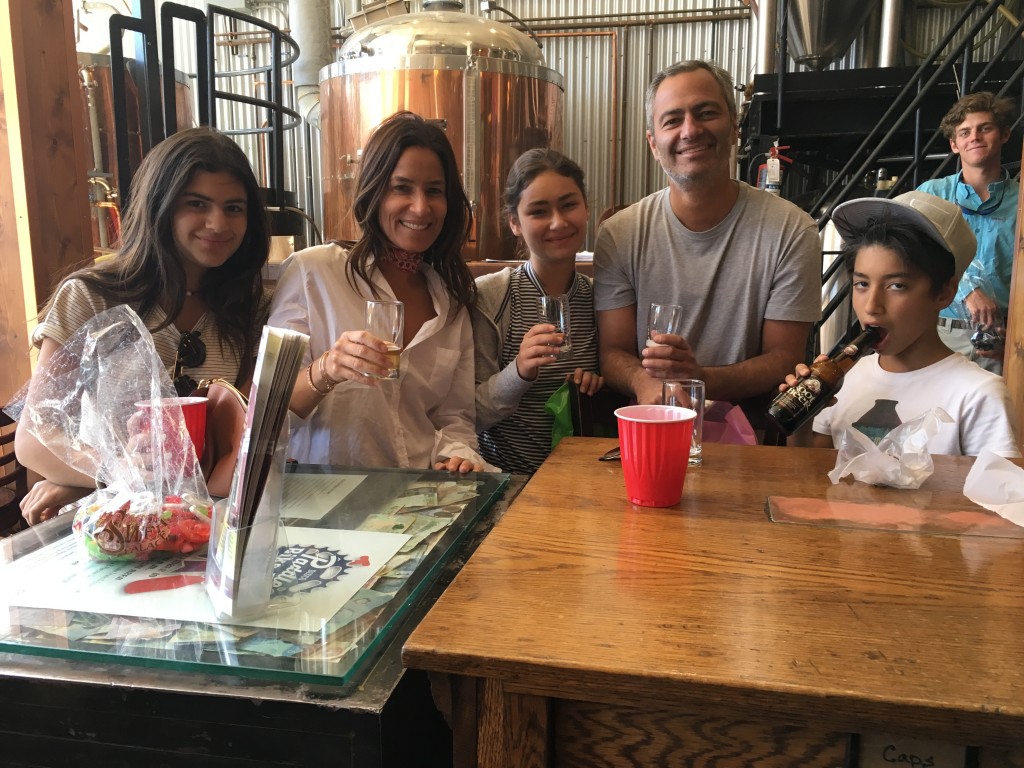 Back at the ranch, after lunch, we were off to our next activity – archery. We learned how to work a bow and arrow and do some faux hunting in the woods. I know that if we had to go back to our primitive roots, we would be well fed with my husband's archery skills.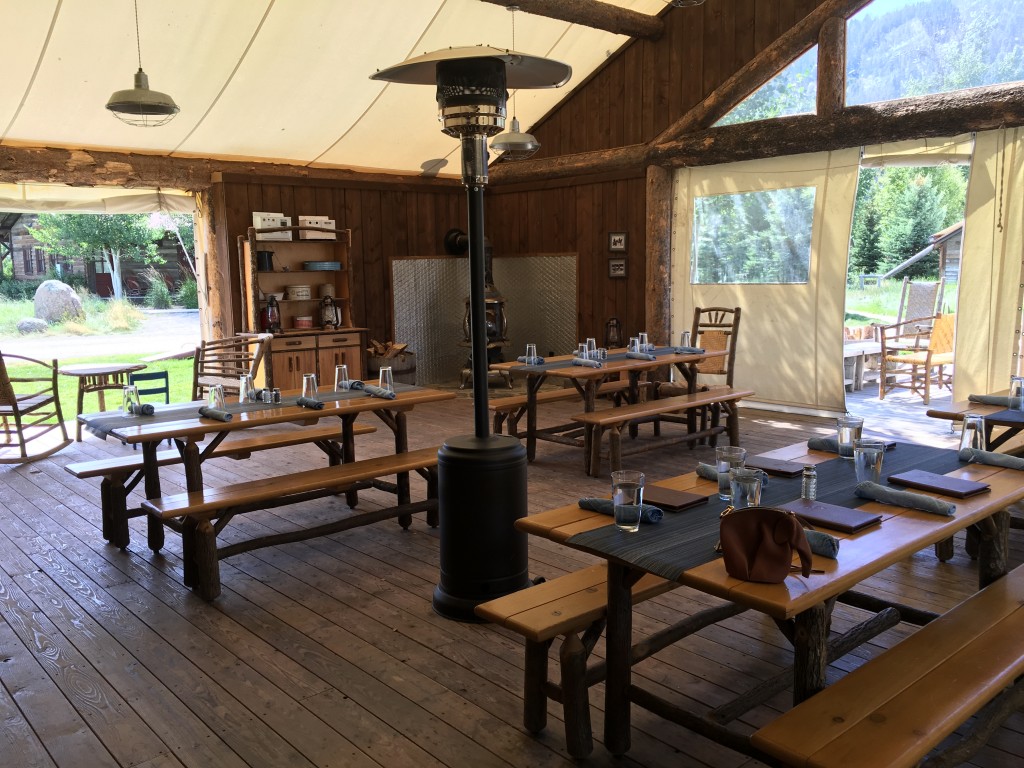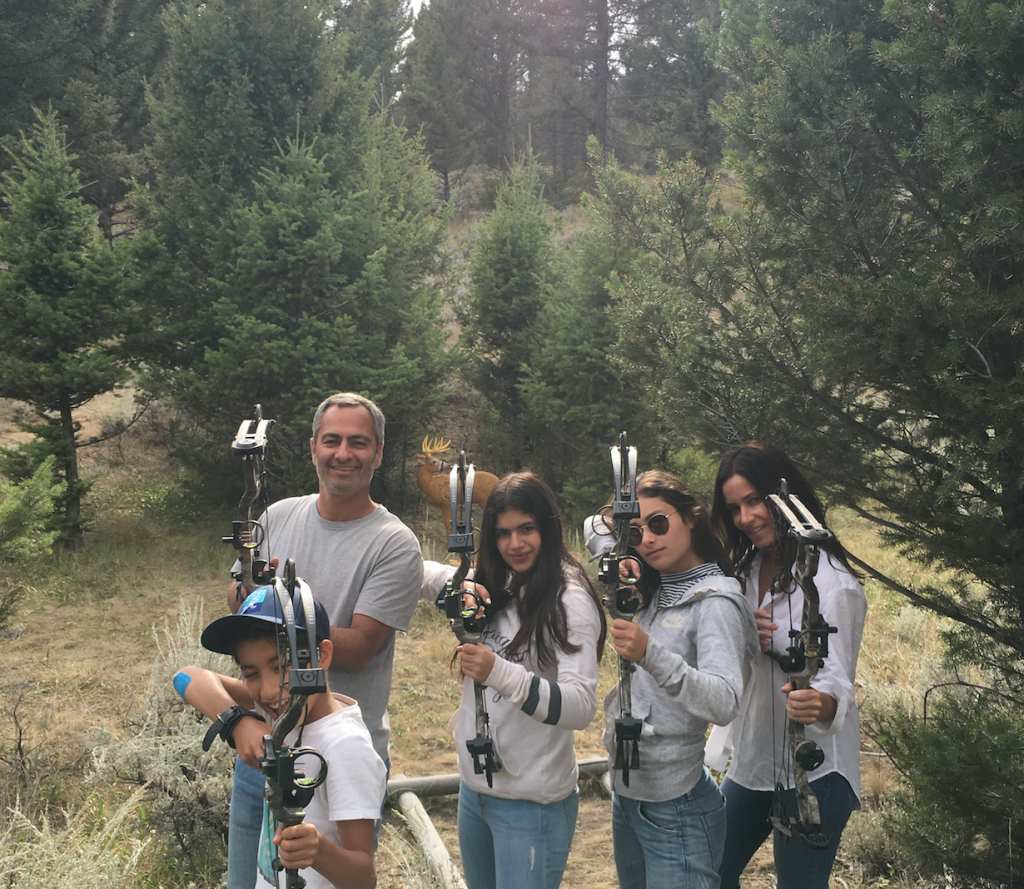 In the evening we retired to the lodge for cocktails and some games of backgammon by the fire before yet another perfect meal.
Day 2 started off with another breathtaking morning hike. Our first activity was horseback riding. It consisted of a two hour epic ride on some of the most elegant looking horses, along some pretty scenic paths, where we trotted along with delight the entire way.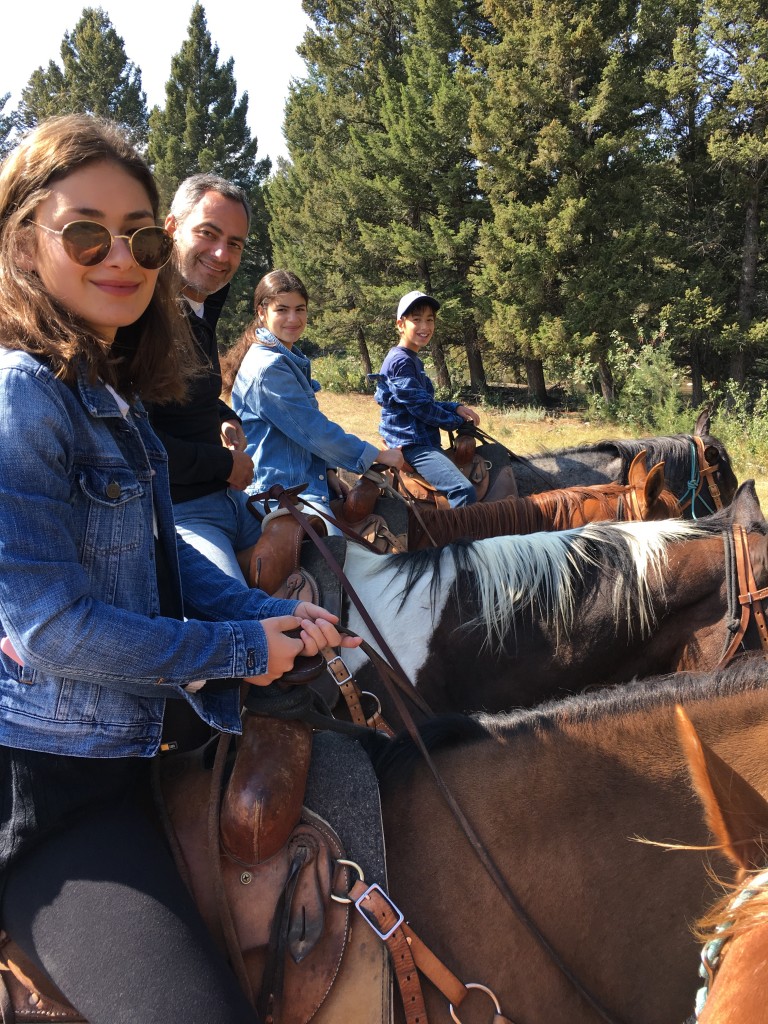 In the afternoon, we donned our fly fishing attire, took a quick lesson and then off to the creek to catch some fish. Our son Jack was the only one who lucked out, but no matter… It was peaceful just to stand along the creek and I was proud to have learned how to cast and work a fishing line.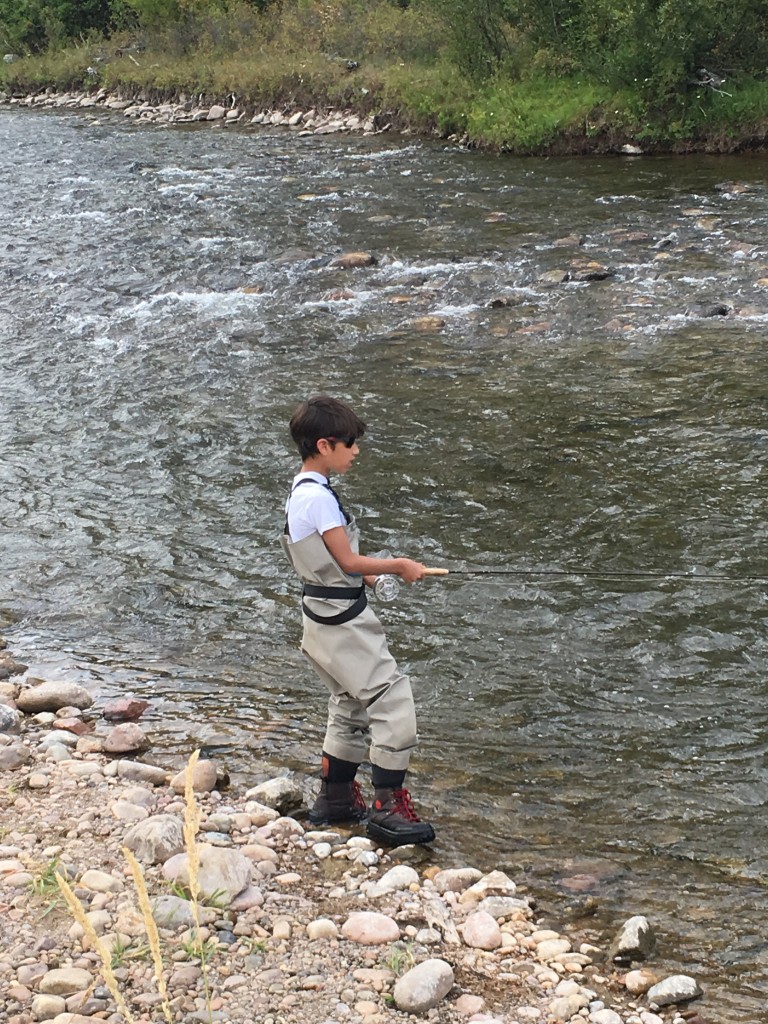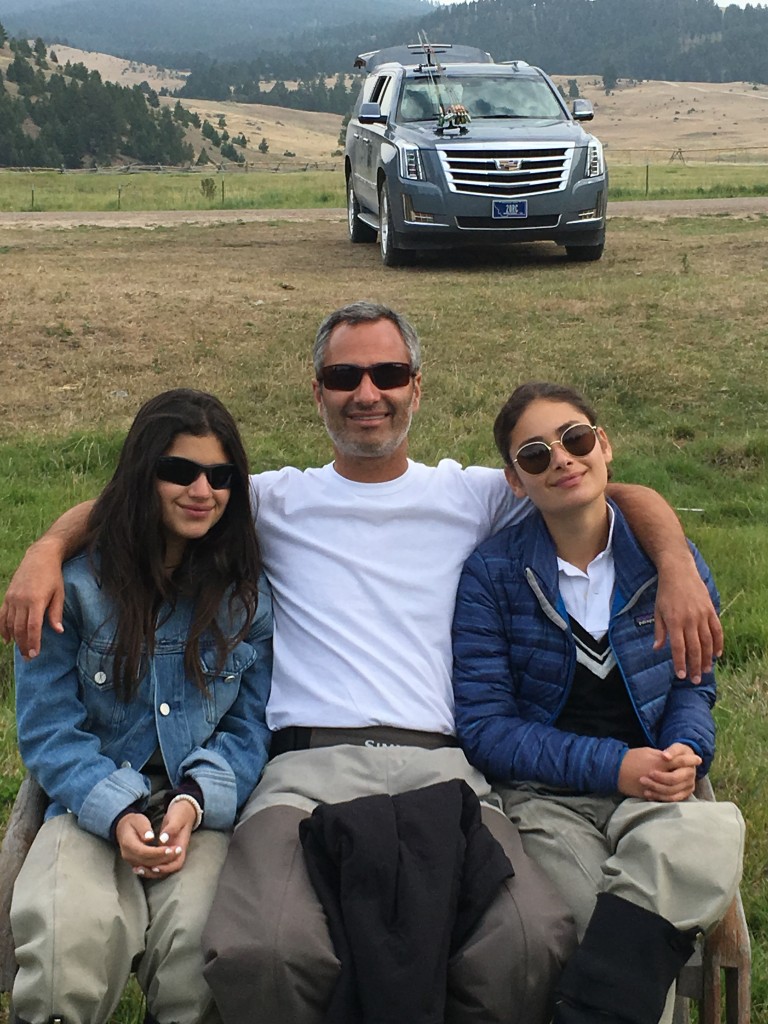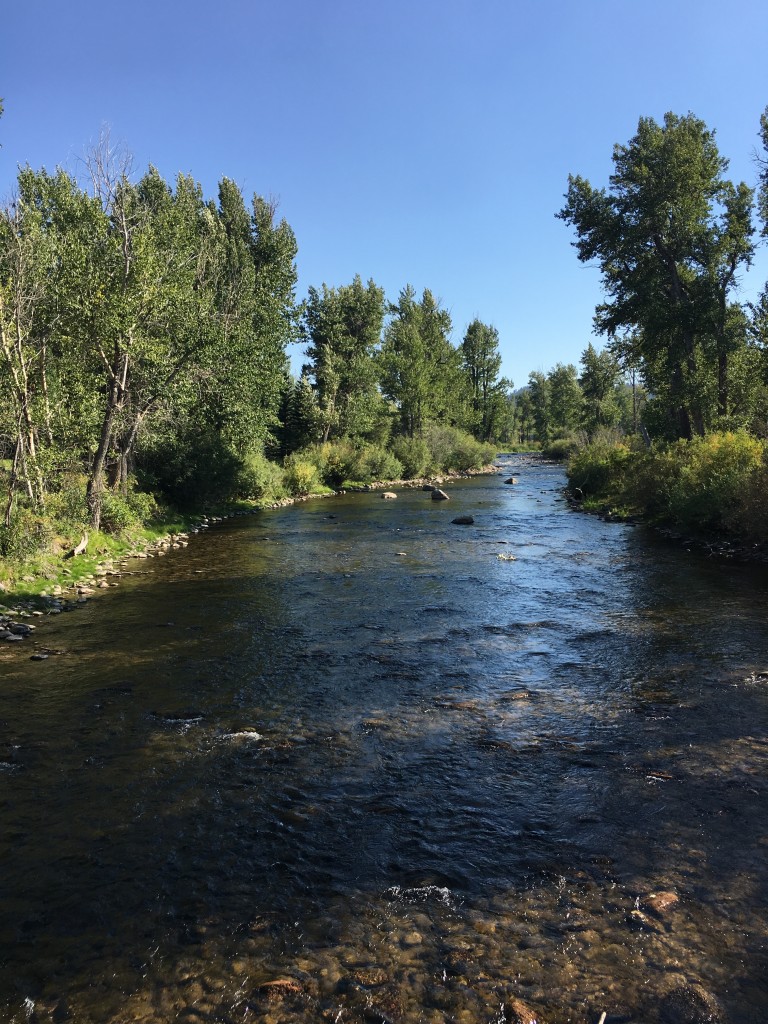 That evening, we experienced our first rodeo. It was very exciting to see bull riding in the flesh, horse bucking and racing. It was quite the show! I think my favorite part of the show was seeing a 7 and 3 year old boy, both sons of one of the managers on property, bull ride and race. They were so adorable and brave!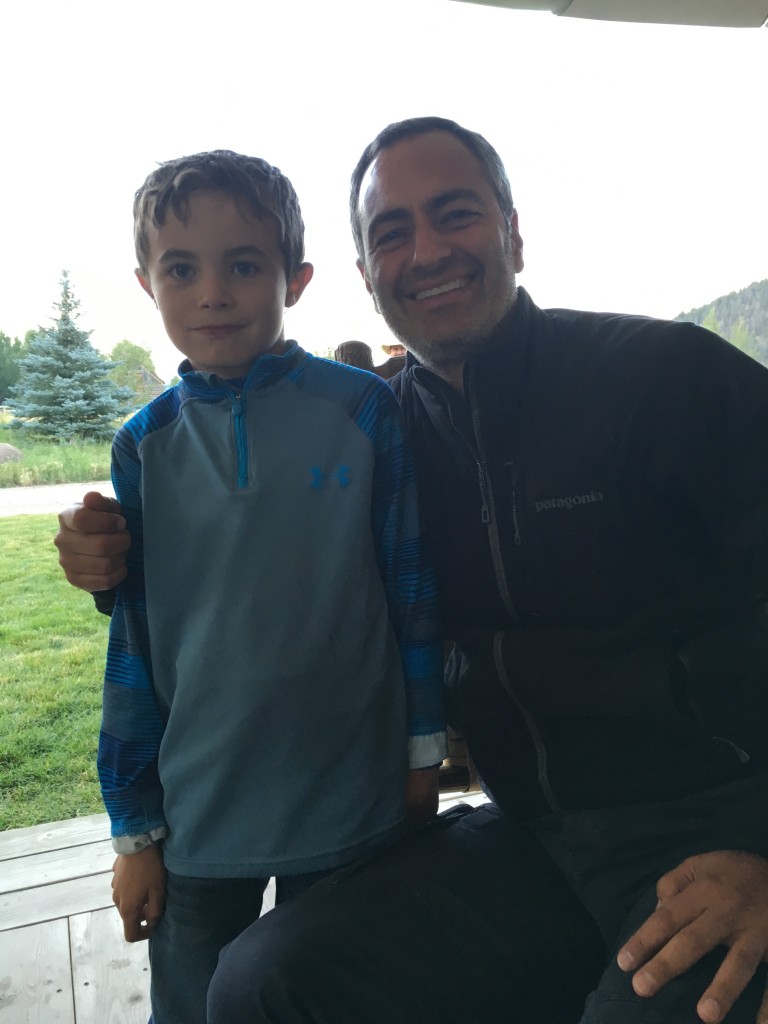 Day 3 began at the ropes course and man was it intimidating yet exhilarating! This course has 19 elements including zip lining, rock climbing, rope bridges and the leap of faith to name a few.
Our kids were definitely braver than me and I was totally ok with that!
 It was a great way to start off our day and definitely a self esteem booster.
Our last and final activity of the day was at the shooting range. Though this was not on my to do list, our kayaking adventure was cancelled due to the colder temperature. Shooting happens to be a "Montana tradition" with deep roots in their history. It was safe, educational, challenging and I hate to admit, I did feel a little bad ass.
On the morning of our departure we did a final hike to "Top of the World" to witness one of the most magnificent views.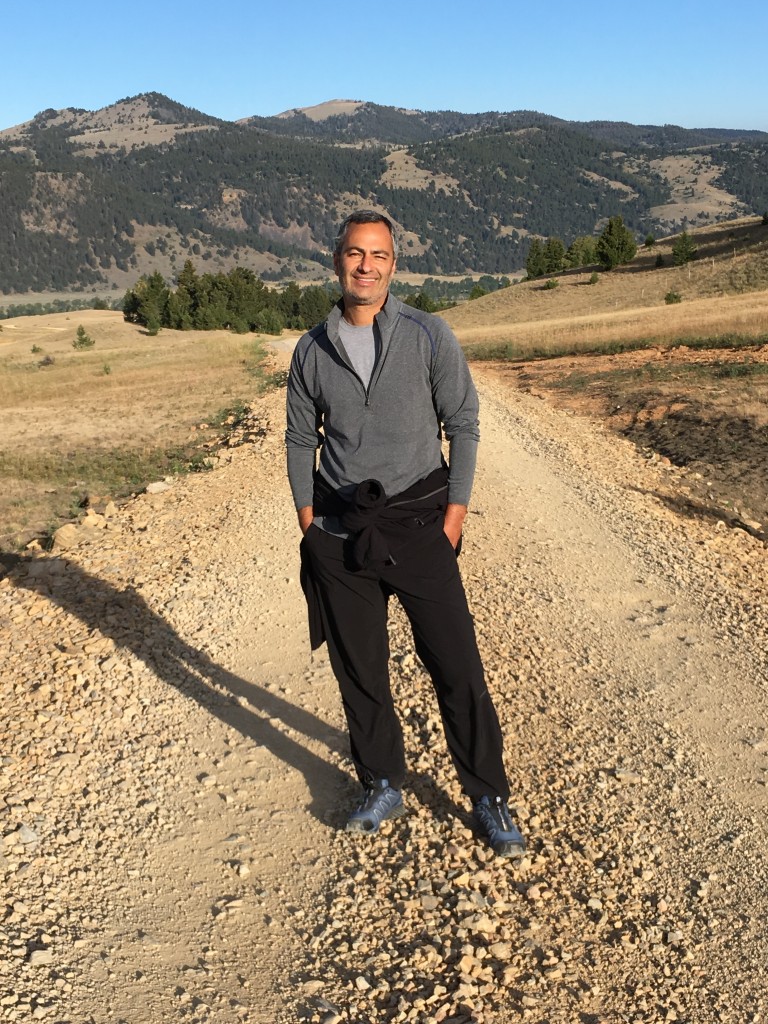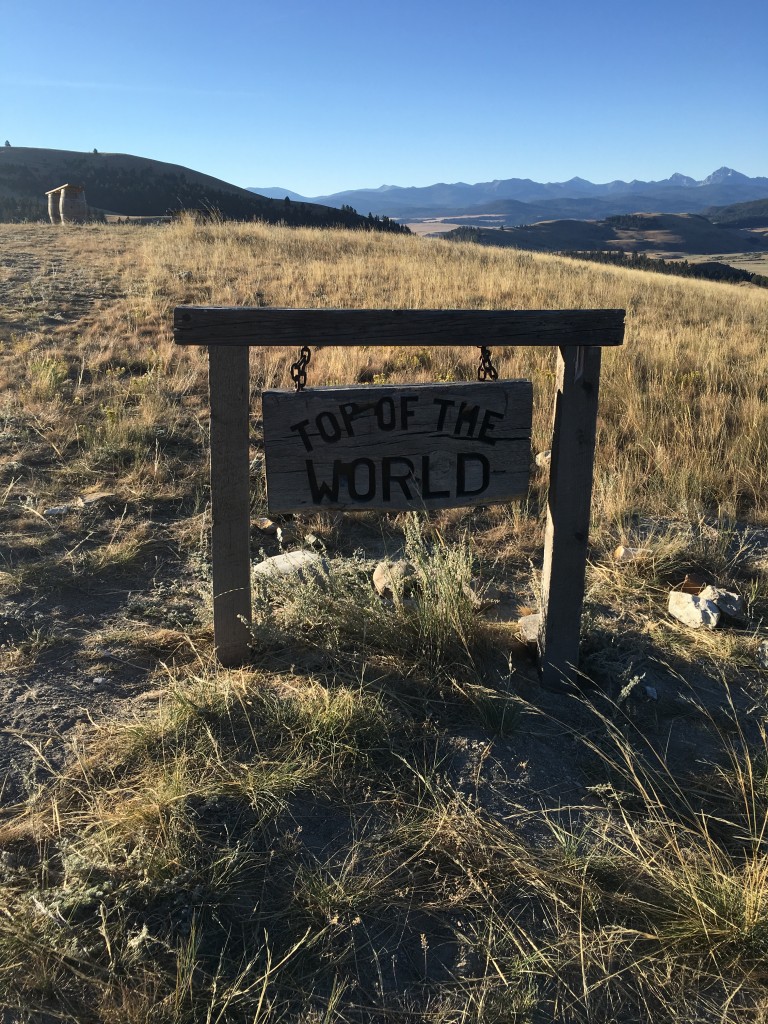 I was so sad to say good bye for so many reasons.  I truly appreciated the uninterrupted time that I had with my family and it was really special to experience all these first time activities together. The limited cell phone service allowed us to be with each other in the moment.
The staff was the most friendly and attentive. I admired their love of the outdoors and the pride they all have for their home state. OMG and the food….Each meal was fresh, delicious and prepared with love.
Most of all, I will miss sharing one bathroom and one big room with my family. I will miss eating three meals together and being in the outdoors from morning till night. I will miss the crisp mornings, the mild afternoons and the great big open sky. I will also miss my best three hair days due to no humidity.
All in all – we came we saw we conquered.