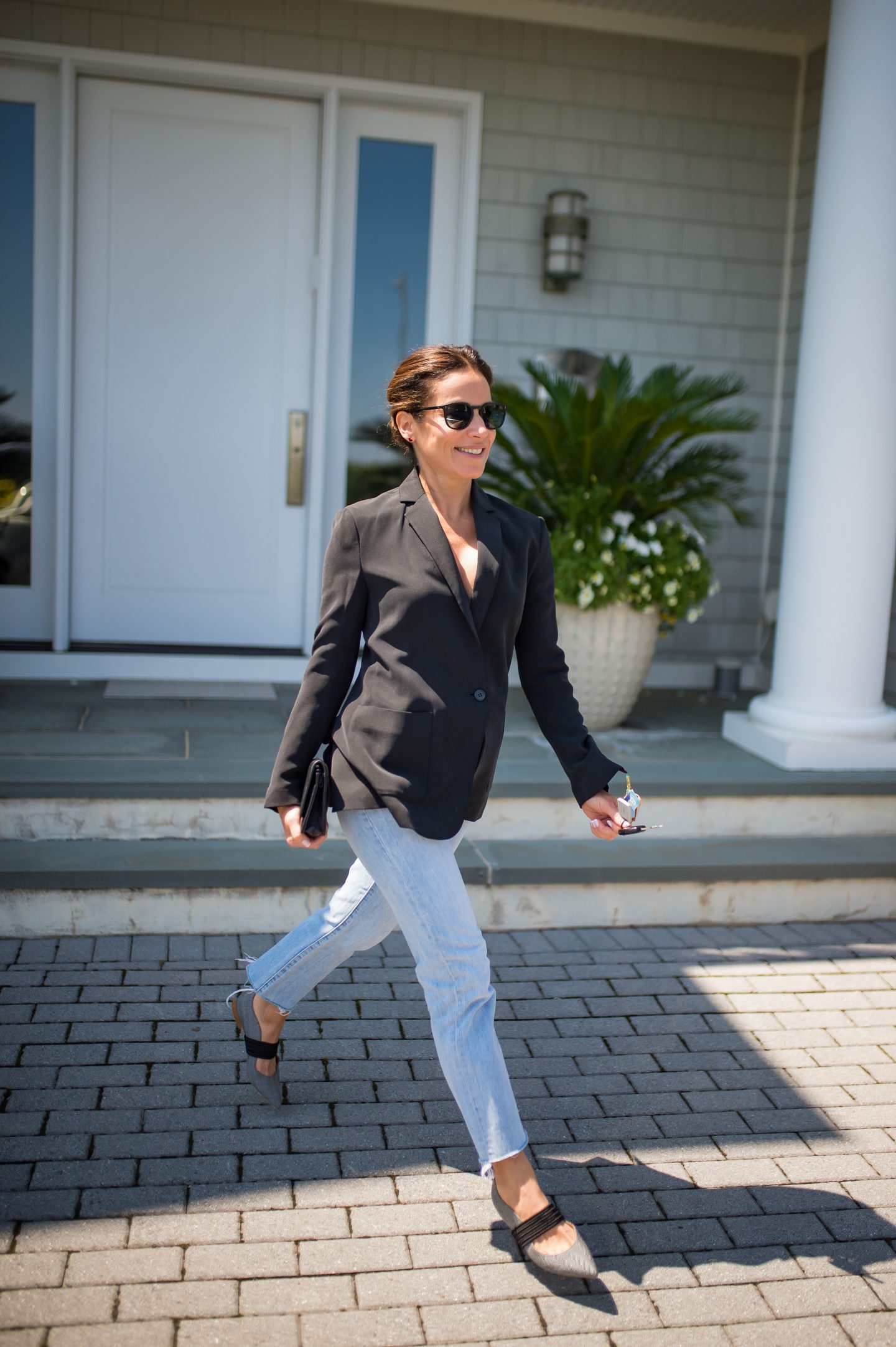 I know this is going to sound so old school but when I began dating at age 17, my mother deterred me from wearing flat shoes because she felt that heels would elongate my legs and were more flattering and feminine. I'm also 5'3 and she made sure to remind me of that fact.
The only way I was able to finagle any flats into my wardrobe was to assure her that my now-husband David loooooovvvvveeed flats.
After I married, my mother's mantra had been ingrained. I was a professional marathon walker in heels, think Sex in the City. David never understood my obsession with what he called roach pokers, but I simply teetered ahead. I think the turning point came three kids later and that sneakers and flat shoes were both having a fashion moment. It also became a challenge on me and my feet to push a stroller, run after a toddler, while balancing a handbag and coffee in 3-inch heels.
Fast forward to fall 2019 and I have flat out evolved. Flats and sneakers are my jam during the day and I revel in the comfort of these one-inch wonders.
This season I'm loving these Malone Souliers black and white herringbone slip-on flats. I'm all for the tweed texture and braided jute strap. I paired these flats with a pair of cropped denim jeans and a black blazer but this would also work well with a tailored tapered trouser.
I also have my eye on the classic Gucci loafer. Loewe and Celine also make a great penny loafer this season. Tabitha Simmons point-toe flats are also en pointe literally and for a bit of a boudoir feel, The Row makes a velvet flat slipper that looks so luxe.
When it's a sneaker kinda day, Common Projects, Adidas and most recently, Veja, are my go to's.
I love this tournament style by Common Projects (on my third pair) and recently added these Bball leather sneakers to my collection. I know these are a winner because both my girls oohed and ahhed over them.
These retro Adidas Originals are another favorite. They come with colored stripe options. Last but not least, are these Veja high tops which have me dreaming of aprés ski time in Aspen – not that I have any trips planned there (just yet).
What are your go-to flats this season?
Shop flat shoes here:

Shop sneakers here: