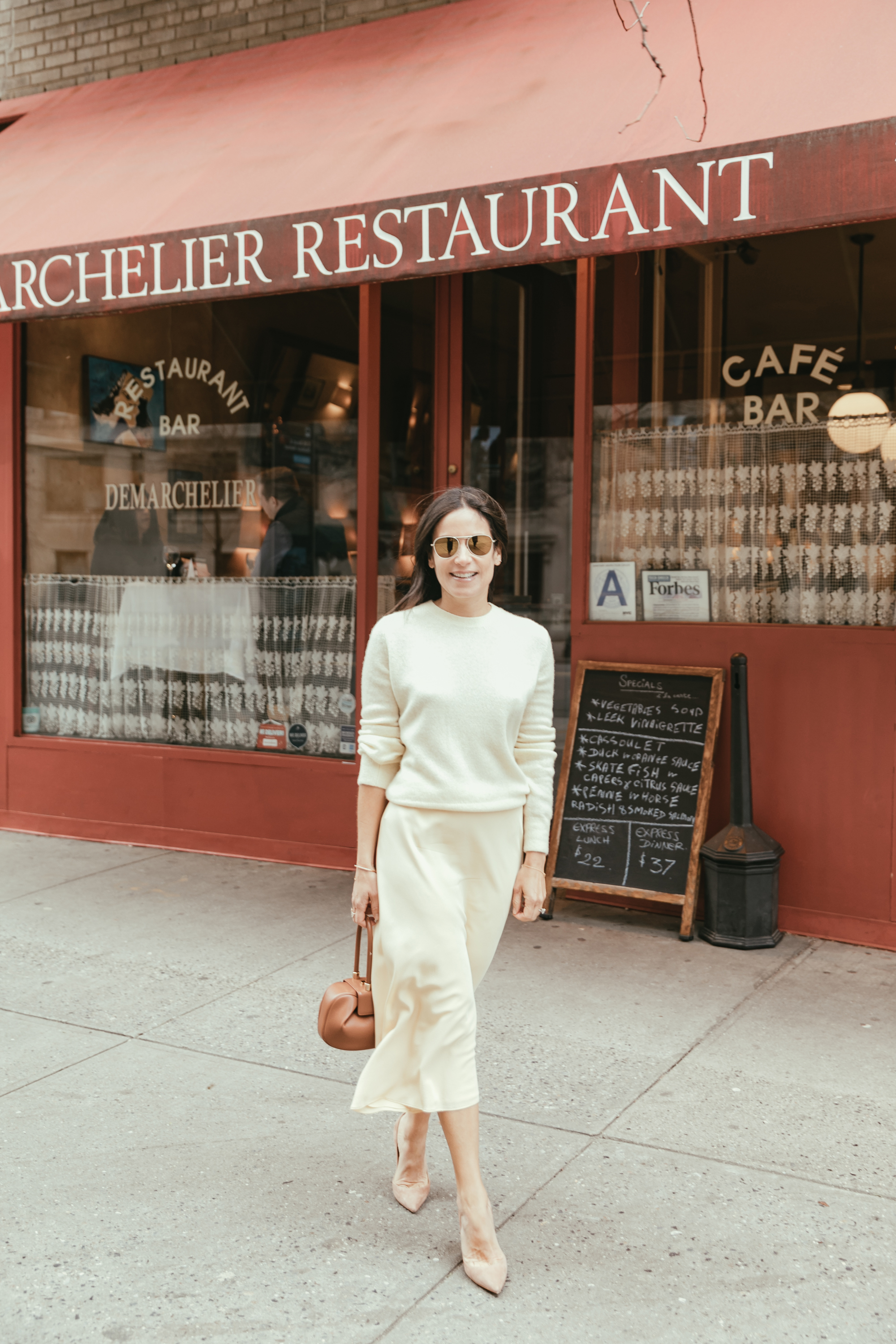 A few weeks ago I went to a breakfast event and wore this monochromatic pastel yellow outfit by The Row. This was one of my favorite outfits of the season. It was easy, comfortable, classic and a welcome change from bordeaux velvets and heavy wool plaids. 
This silk midi skirt was shown with a matching cashmere crewneck sweater and turned out to be a match made in heaven. This ensemble had an elegant effortlessness to it and being that this season was all about the monochromatic look, I was en pointe.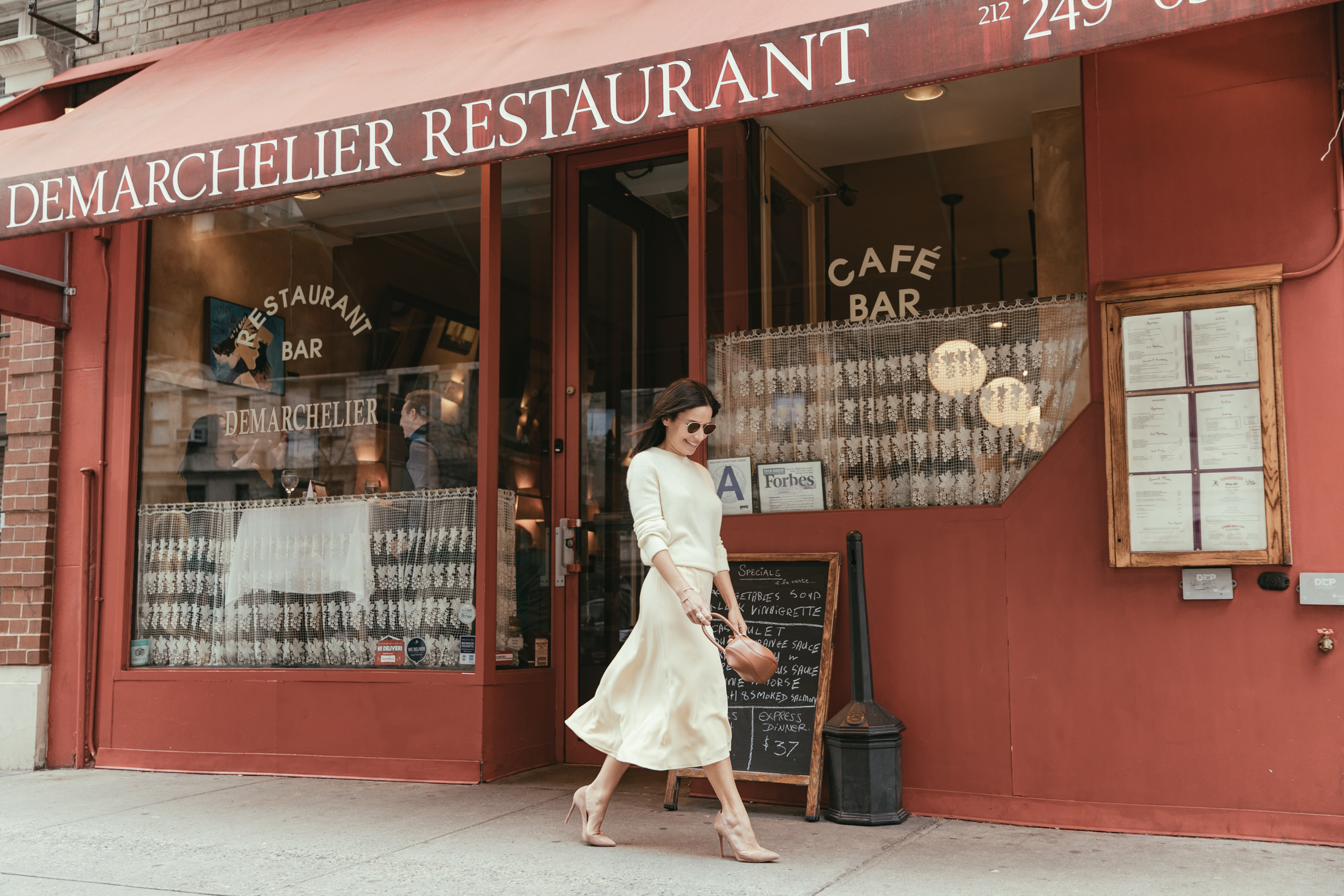 Each season, I like to invest in 3 statement outfits that will carry me from breakfasts to ladylike lunches to dressy evenings and cocktail hours. What's great about classic, quality investment pieces like this, is that I'm able to wear them season after season. The pastel color can easily take me into the spring and the fall season as well. 
While I've owned a few pieces by The Row in the past, I've never owned a complete full on outfit, so this was an exciting fashion moment for me. Granted, The Row's pieces are pricey but worth the splurge because they're timeless and wear so well. The yellow and other pastels shown this winter season were a welcome change from the blacks, navys and creams that dominate their winter collection.
I paired this outfit with this neutral suede pump by Gianvito Rossi and this Gabriella Heart caramel leather bag.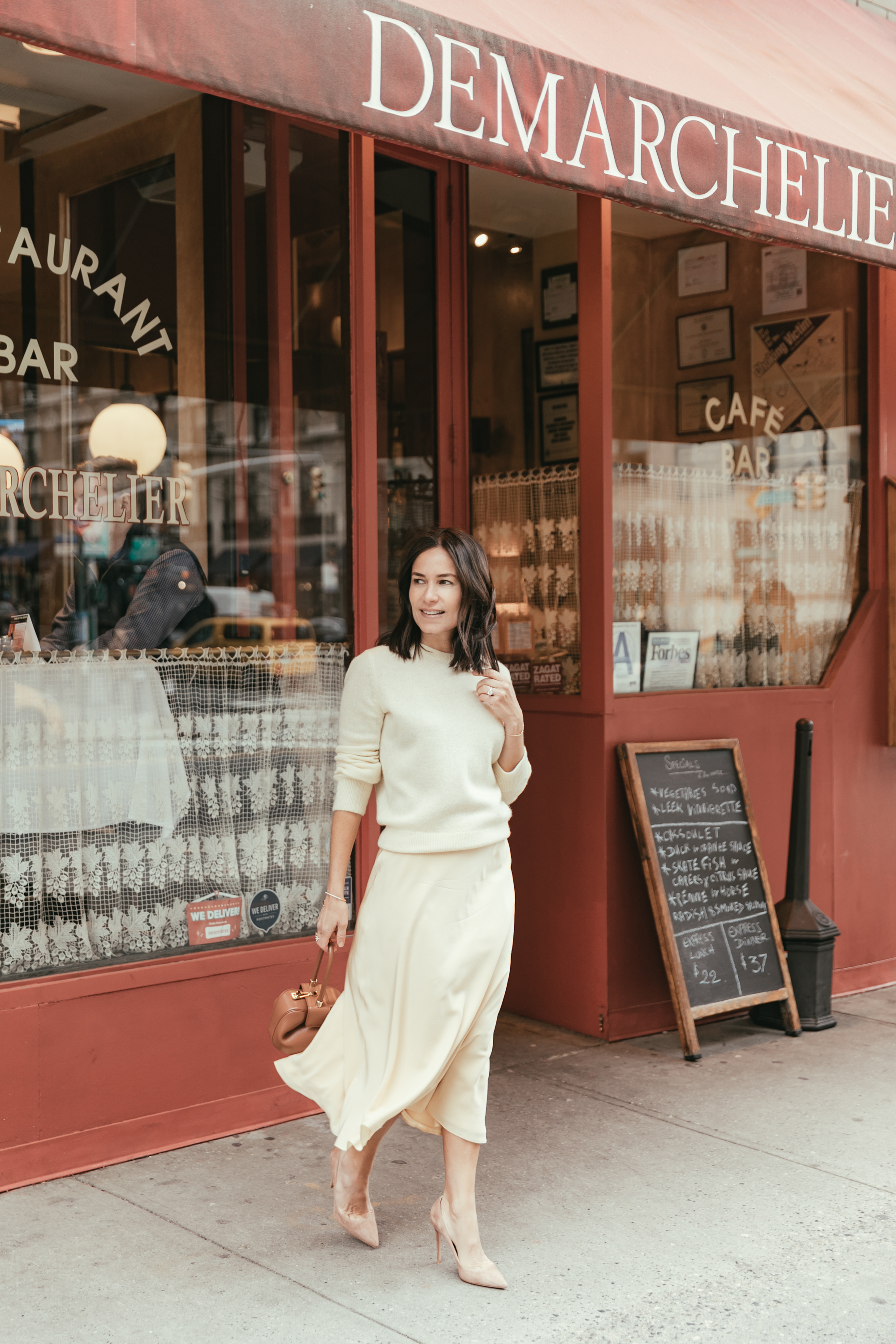 The day this photo was taken, was cold AF, but I toughed it out sans coat so you could get an entire view of the outfit (in spite of all the bewildered looks from the bundled up on lookers). All in the name of fashion!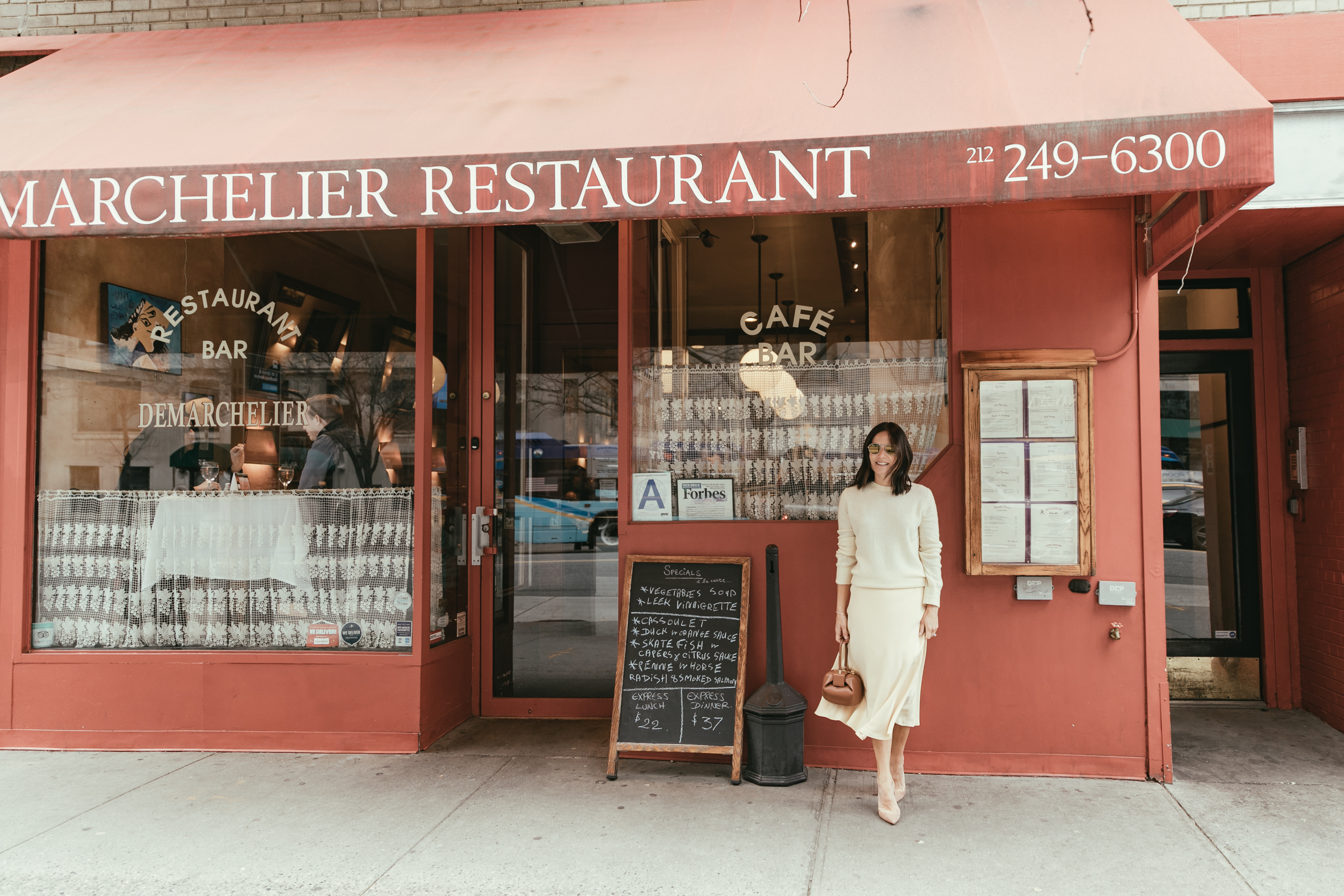 Shop my pastel outfit here: