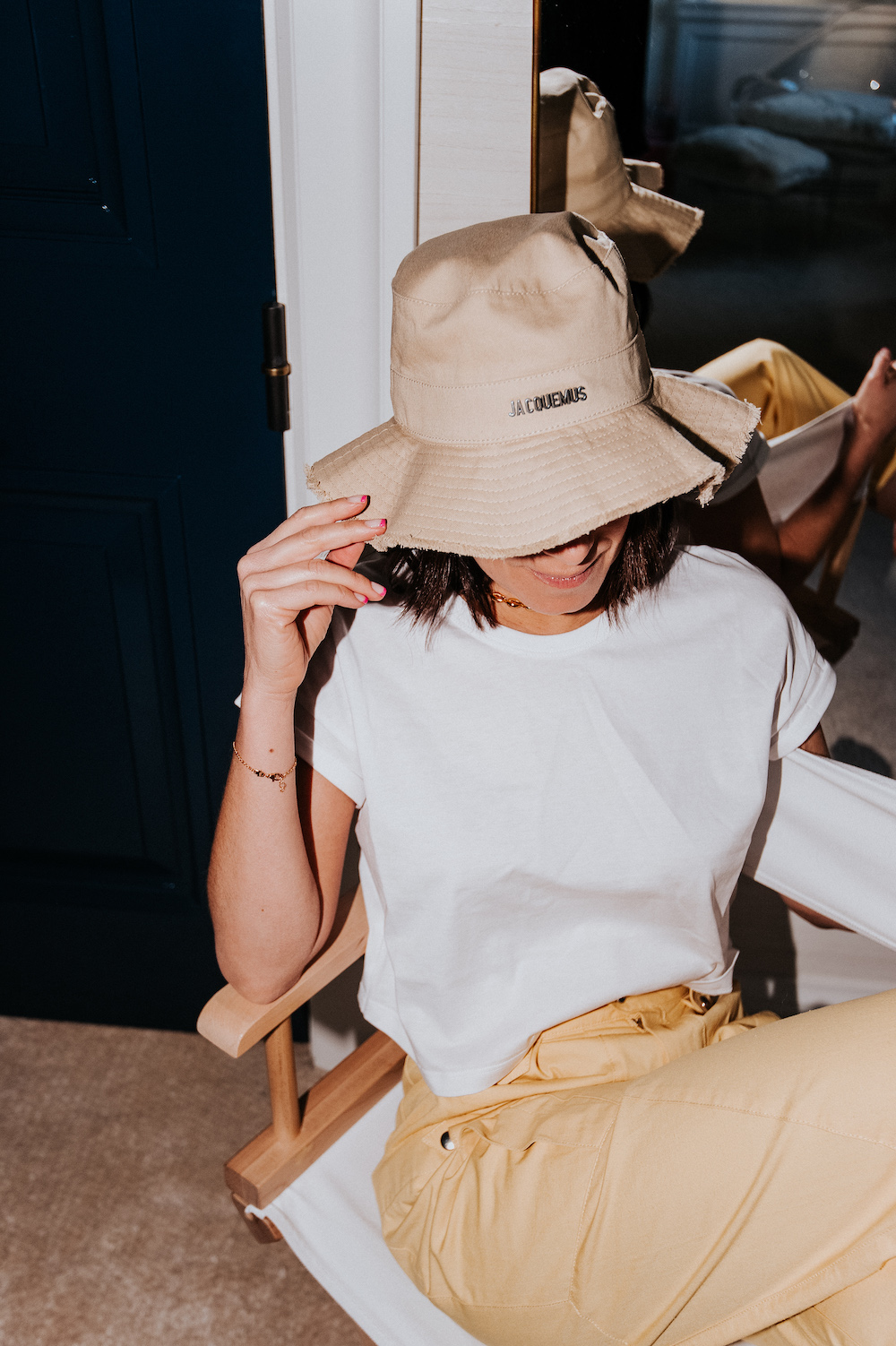 There is something so happy about the color yellow…
A few weeks ago I was hanging out in my closet, kind of looking everywhere and nowhere at the same time, when I realized that I have quite a few yellow pieces in my summer wardrobe, so I thought I'd share my favorite yellow fashion finds of the season.
Though I've always had a thing for this bright and sunny color, I think that it's no coincidence, that this season, in particular, I gravitated to the color yellow which is known to be a mood lifter.
So I present my not so mellow yellow fashion finds round-up for those of you who could use an added dose of sunshine!
First up is this darling linen pastel yellow short-sleeved button-down shirt by Faithfull The Brand which comes with a matching skort. A very retro vibe if you ask me. You can wear these pieces separately or together. Either way, you will have people turning their frown upside down with this set.
As you might guess, this is almost sold out but what I do stress in many of my posts as it relates to the Net-a-Porter site, is to reach out to customer service and ask them to locate the sold-out pieces you desire from one of their international sites.
Here is an apricot-colored version of this Faithfull The Brand skort which I will consider for purposes of this post and for my love of this outfit – yellow.
Next up is this cotton short-sleeved tee by Re/Done. Mostly, I've been pairing this soft cotton pop of color with denim. It has a relaxed fit and is super comfy.
I bought these Isabel Marant high waisted tapered yellow cotton pants a while back (see post here). They have a flattering fit and are now on sale! This is a great option for a casual night out or perfect for a day in town or the city.
Obsessed with this bright yellow tropical one-piece and bikini By Eres. Such a fun addition to your swimwear collection. Golden!

When it comes to accessories, one of my favorite yellow fashion finds are these white and yellow tennis Inspired Reebok sneakers. This sneaker is actually a re-creation of their original circa 1985. So good!
Follow the Sun, literally with this Roxanne Assoulin playful tie on bracelet. I think we can all use a dose of positivity these days.
It doesn't get more cheerful than this yellow smiley canvas tote by Kule. This mini carryall is sure to put a smile on everyone's face.
One more accessory that I have and love is this Madewell vintage-inspired yellow printed bandana. I mostly wear this around my neck for some color but if you check out the site here, they are currently offering a tutorial on how to wear this bandana as a facemask.
Hope this post brings you your daily dose of sunshine!