Putting in effort to what I wear to the gym is a definite motivator, so I want to make sure I have the right pieces that are going to get my arss out of my warm bed. I favor high waisted leggings, as gone are my days of low rise. I find high waisted leggings more comfortable, they accentuate the waist and suck it all in – need I say more? On good days, I like to tuck in a roomy tank or tee, and on really really good days, I will opt for, dare I say, crop? For an elevated fashionable workout look, I will knot my tee in the front or back. Note: This only works when it's warm enough outside that I don't need to layer with a sweatshirt – think bulge.
The outfit below is my typical gym look. I always have some sort of Spiritual Gangster tee, because I love their fit and the clever inspirational messages are a mood booster. On crop days, my go-to tee's are from Koral and Alala.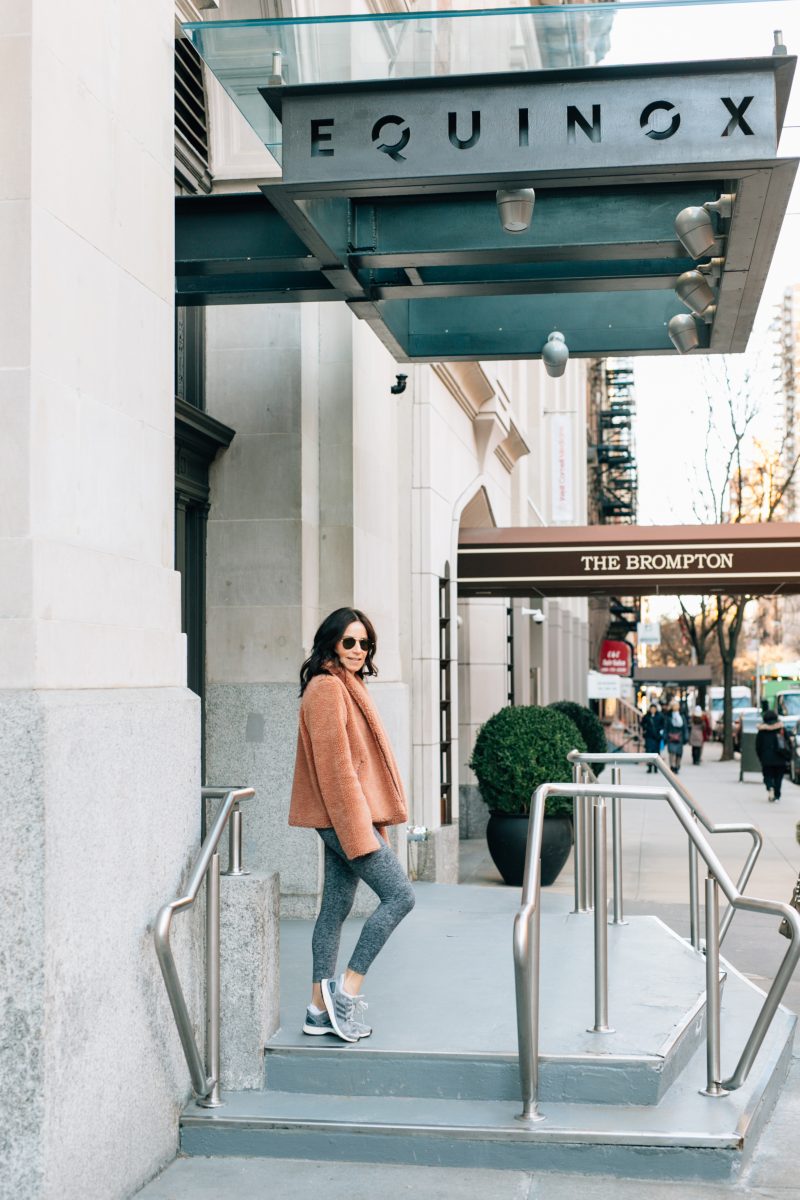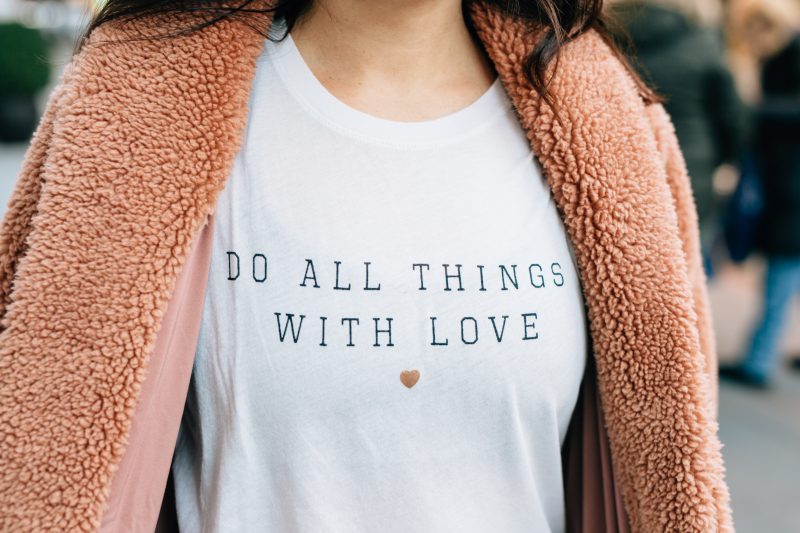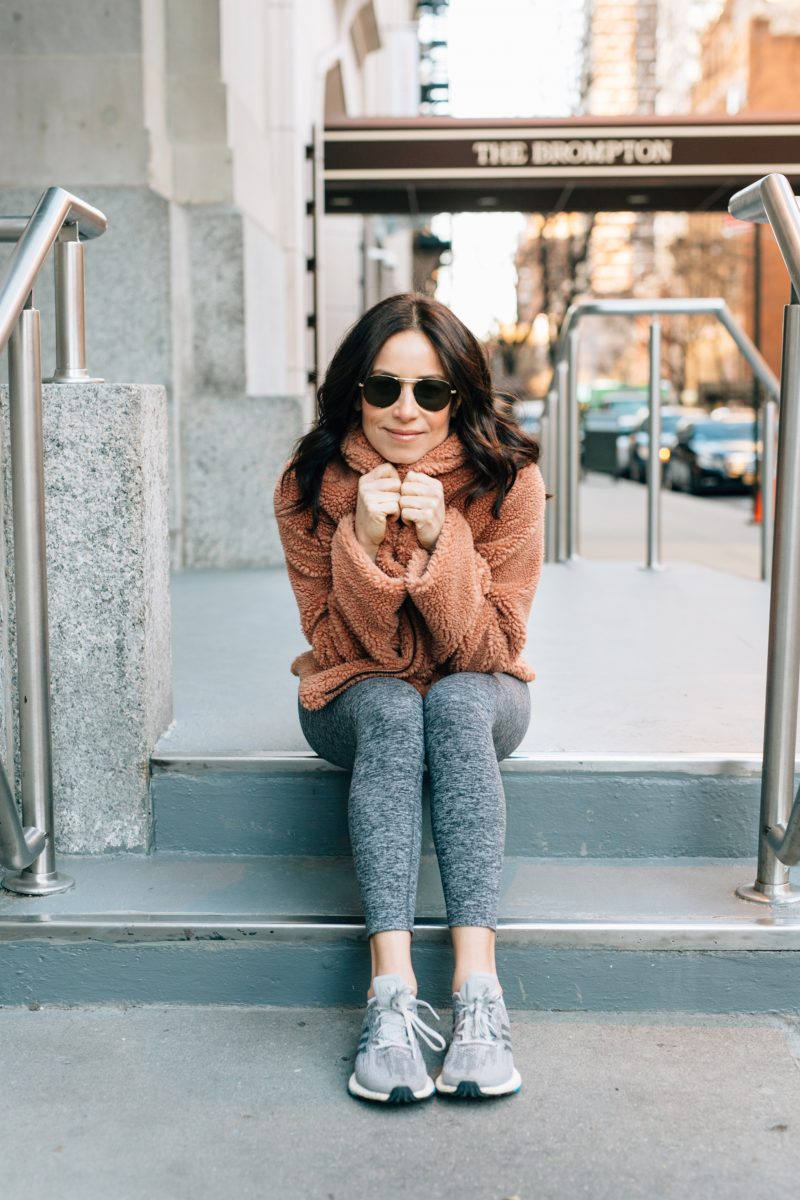 Shop tanks and tees here:

These leggings are by Joah. I have a selection of leggings from a broad range of designers and they vary from solid to playful prints. My go-to's are Koral (the most comfortable), Outdoor Voices (super chic), Ultra Cor and The Upside (for prints). These days you will never find me in mesh or ripped leggings, simply not my look. I am digging the retro stirrup trend, however, I tried a pair on and since I'd have to shorten the stirrups at the bottom, I decided to pass for now.
Shop tights here:

For fashionable workout outerwear, I love Alo's quilted bomber jacket and their fun faux fur (see below). I love the salmon color and I will even throw this on indoors when I need a little extra cozy.
My bras are always from Lulu Lemon; think black, white and gray. Need to support the girls properly if 'ya know what I mean.
Shop outerwear here:

Shop bras here:

Sweatshirts are definitely a must during wintertime. I have a few cropped turtlenecks from Alo, some super comfy sweatshirts from Split 59, and a "Sexy" sweatshirt from Kule x Bandier.
Shop sweatshirts here:

For those who like their athletic wear personalized, check out Alala.
What are your favorite fashionable workout athletic brands? Always looking for inspiration!