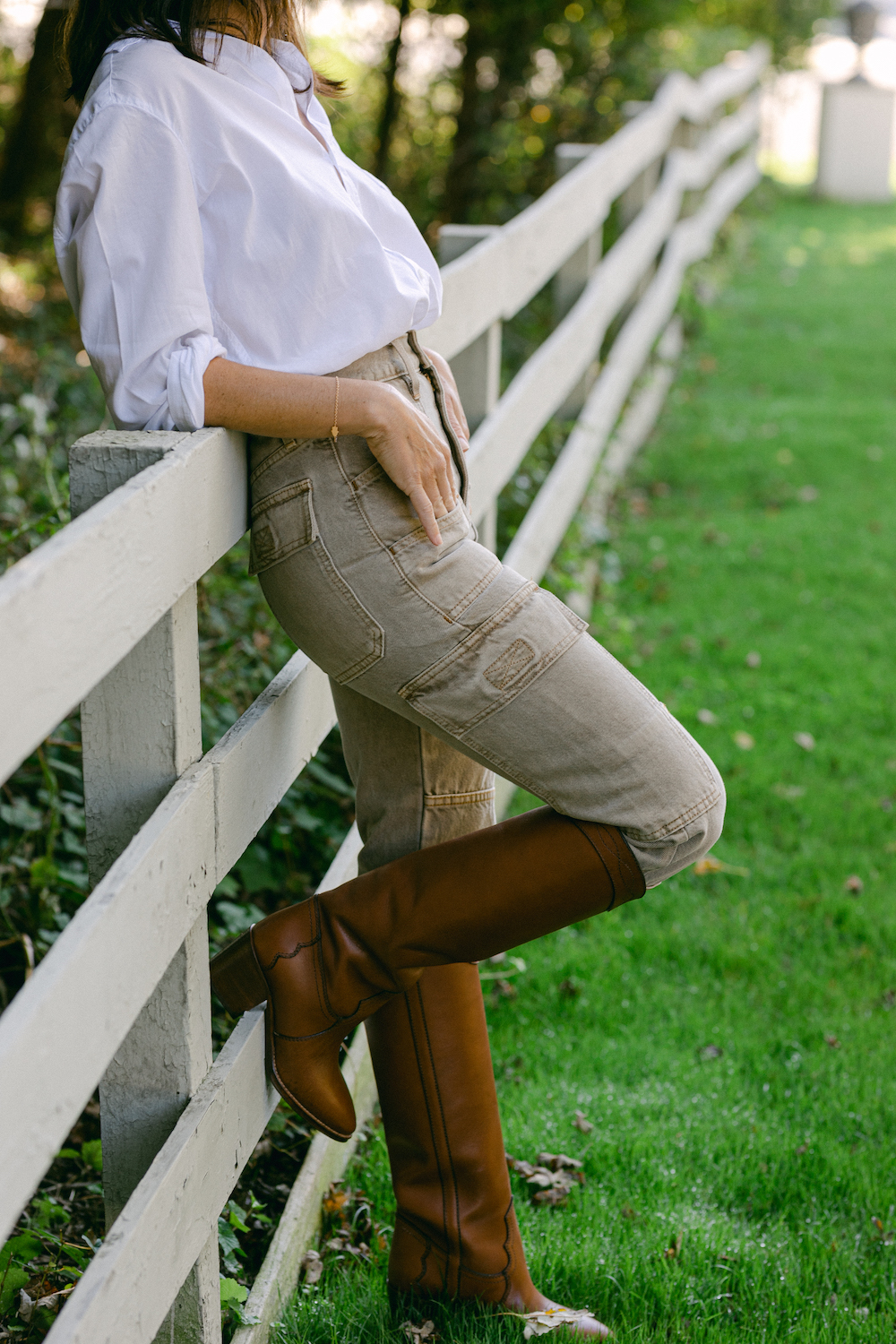 Last week, I was excited to host a 2 day, by appointment Fall shopping event at Saks 5th Avenue which was attended by my followers, past clients (from my styling days), and friends.
I curated my favorite fall shoes, accessories, and ready-to-wear pieces of the season which the super talented visual team at Saks artfully displayed in one of their V.I.P. suites.
This event was so gratifying for many reasons. I truly appreciated the confidence and trust that Saks had in me to choose my personal top picks and of course I was over the moon with the overall success of the event. Almost everyone who attended welcomed the convenience of shopping my edit in one chic yet cozy space. Most importantly, I was truly grateful to all who showed up, browsed, and shopped.
There were quite a few people who weren't able to attend, yet who showed interest in seeing what I chose, so I thought I would share my shoe/boot round-up below.
A couple of things to note…I added in a few other shoes into the mix because obviously, post the event, I came across a few other pairs of shoes that I'm mad for and… I linked to other sites when a particular shoe was not available on the Saks e-commerce site.

Just Loafing Around
I've always been a fan of the loafer so I'm glad they're one of the major shoe trends this season. They're obviously functional, and a chic option for your everyday running or loafing around shoe. They also have that elevated preppy vibe going on.
I personally went for the Gucci loafers in the navy but the burgundy is also a winner.
I honestly love all the options below including the Proenza Schouler which people seem to be fawning over this season.
I included this suede Chloe loafer pump for those who prefer some added height and/or evening glamour. P.S. I like them in both the brown and black version.
Shop loafers here:

Ready For Combat
The combat boot continues to be a must-have shoe this season. Giuseppe Zanotti killed it in the chunky platform boot department. I love all 3 styles – leather sock boot, suede, and lace-up, it truly depends on your preference.
For a flat (ok, almost 1-inch version but whose counting?) combat boot version, I opted for Gianvitto Rossi's clean and sleek style but…I am also swooning over Prada's utilitarian rugged lig sole combat boot version. Completely opposite of Rossi's but just as good. Also good to note, the pouch is removable…

Shop combat boots:

Life Is Better In (Brown) Boots
A brown boot is always necessary. Though not a part of the Saks rounds up, I thought I'd include these brown leather A.P. C. ankle boots which I recently purchased, love, and have received many compliments on. These Western-inspired boots are so comfortable and have a cool silhouette with a perfect every day stackable heel.
These leather platform Clergerie boots were definitely one of the winners at the Saks event. So many of my readers who saw them posted on my IG stories inquired about them via DM.
Because the Saks site only showed them in a black version, I directed them to Zappos which by the way, who knew, can be a great resource for designer shoes.
These Isabel Marant Alpaca shearling trimmed hiking boots did very well as did this retro leather Aquazzura ankle bootie. What can I say?
They're all winners so take your pick!

Shop brown boots:

Addicted To Pumps
Last but not least, I included three iterations of the Bottega pump. They're the only ones I've seen at Saks that caught my eye for a day into night option and they're all equally fabulous. Though there is an image of the almond tone below, I prefer the brown shade but had to post the almond because the brown image wasn't available.
Shop pumps here:

Let me know if you would like me to share my ready-to-wear favorites in a future post. Please comment below and I will get on it!
Shop the post here: