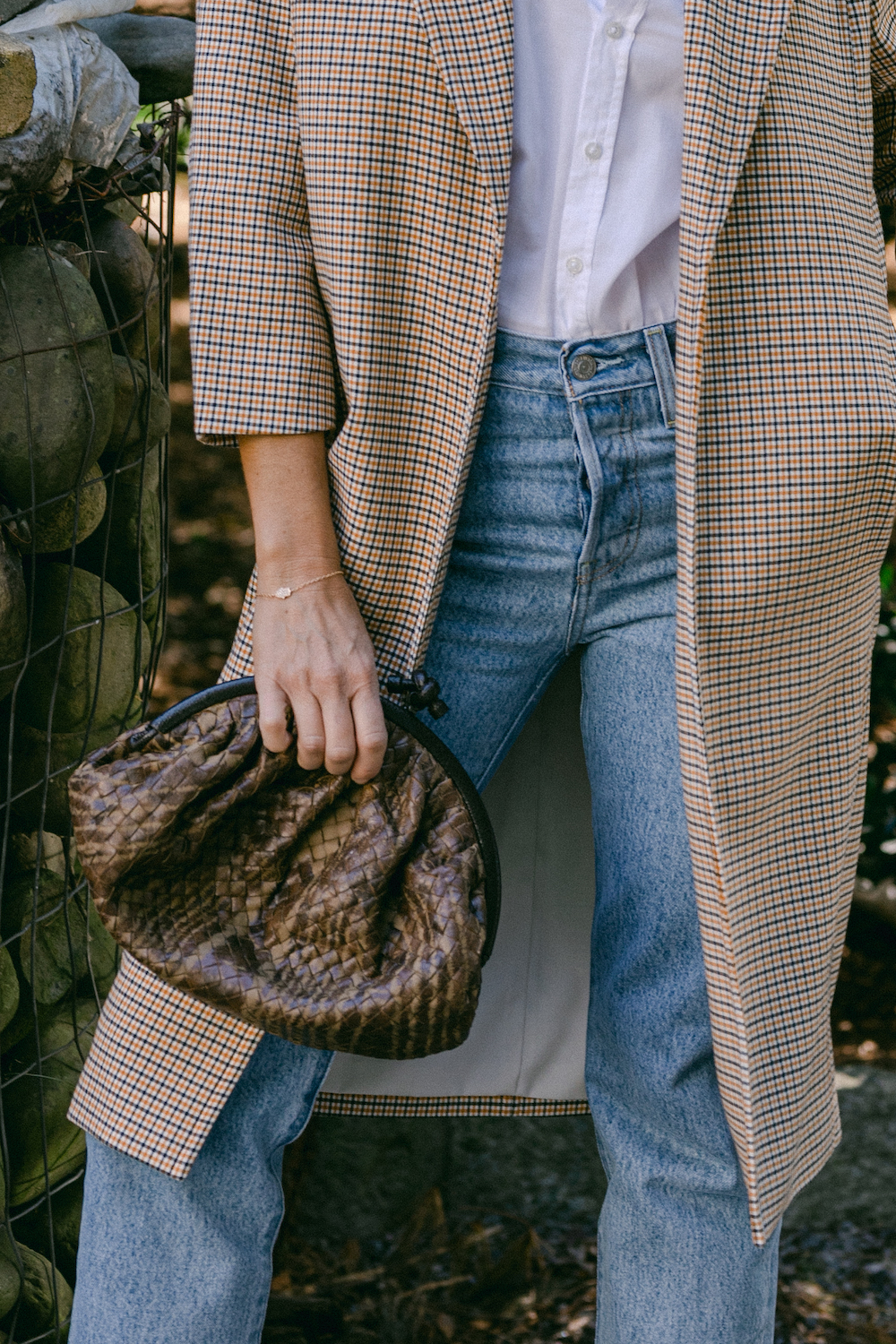 Happy Monday everyone!
This week's blog posts will be dedicated to Fall & Winter accessories.
Didn't realize I had a theme going on until I looked at my content calendar…Accessories must be subconsciously on my mind!
Today I'm talking handbags and tomorrow I'll be rounding up my favorite shoes/boots so stay tuned for more fabulousness…
I seem to be gravitating towards the brown bag this season. There are so many beautiful luxe options to choose from at various price points. I began my search by heading over to the Shopbop site which I find always offers affordable luxuries. Who isn't price conscious these days?
My go-to handbag designers on the Shopbop site are Wandler, A.P.C., and Mansur Gavriel. I am particularly loving the brown leather bucket bags by A.P.C. and Gavriel. Isabel Marant makes an off white leather and striped crossbody version – both are super cool and lightweight for every day – worth checking out.
Though probably not your everyday bag, I'm kinda obsessed with this brown suede fringe shoulder bag by Saint Laurent. It's part boho, part Western and I just love both these vibes. I wish Saint Laurent would show more handbags like this that come without their large signature logo. P.S. This fringed bag also comes in black suede.
I also came across a new handbag style by Chloe called the Daria. There is the mini and medium version but I prefer the mini tote version in (surprise surprise) the color brown. It comes with a handle and a large chain strap when you want it to be hands-free. This bag also comes in a wool tartan style which can be found on the Chloe site and a shearling trimmed style which can be pre-ordered on the Net-a-Porter site.
Shop brown handbags here:

For those who are on the hunt for a black bag, I love this black leather Loewe bucket bag with tan lacquered edges- super chic. Bottega makes a classic leather tote bag that I bet would fit a mini iMac computer. You can actually never go wrong with a Bottega Veneta bag. Another luxe handbag designer whose designs never go out of style is Hunting Season. This "SEASON" my favorite from their collection is the rich blue leather saddlebag.
For a more affordable black leather option, Staud makes this structured lambskin handbag with a cool quilted padding detail.
Shop black & blue handbags here:

Vacation must also be on my mind because I chose these 2 beach inspired clutches by Olympia Le-Tan and Mary Katranzou. If you're lucky enough to escape South of the border or you happen to live there full time, I swoon for both these options.
Shop clutches here:

What's your favorite bag this season?
Shop the post here: