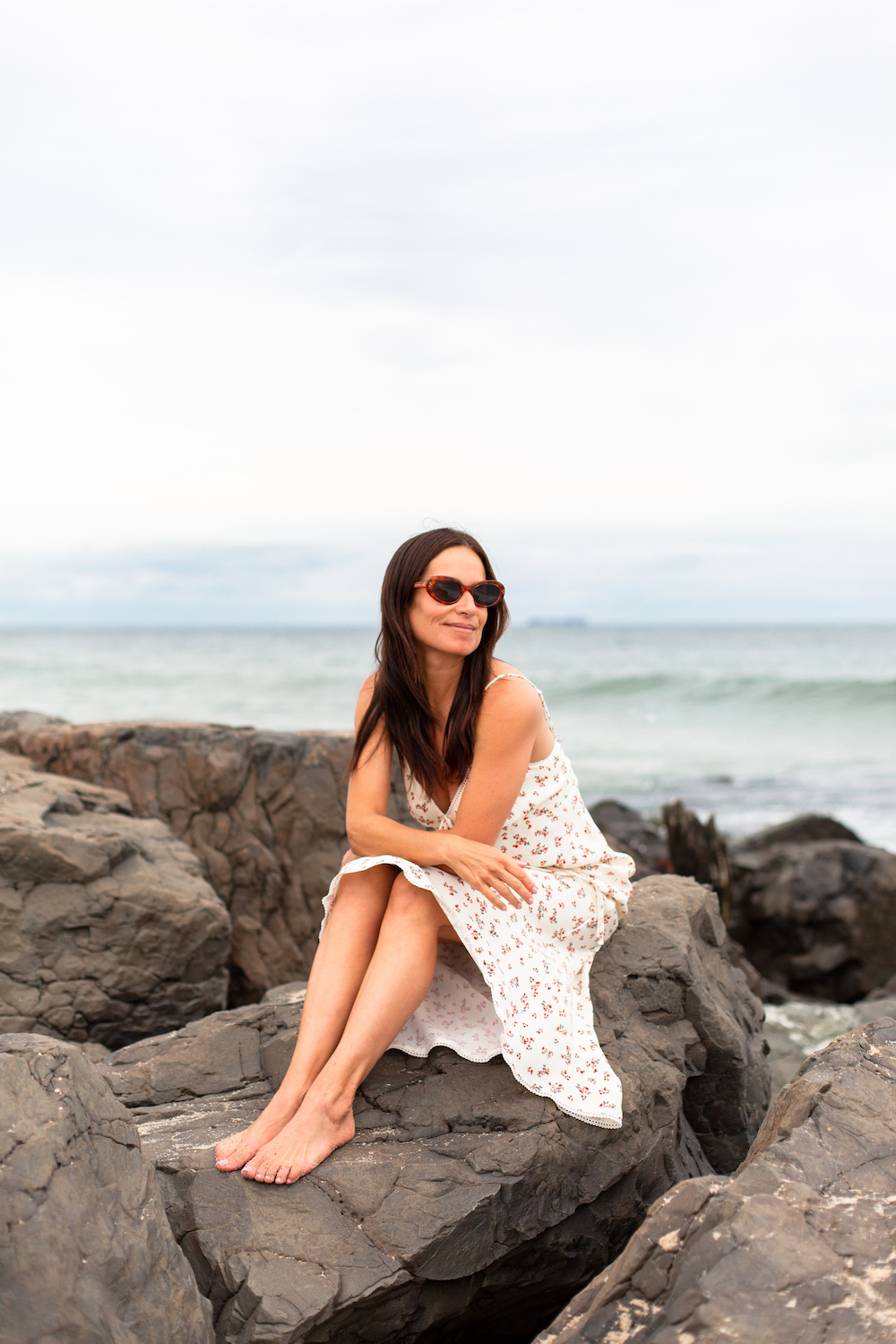 August came and well, almost went in a hot second! Tomorrow is September 1st, Whooaaah! While I am sad to leave summer behind, I did come away with some great finds this month which I can't wait to share with you here.
This month I read three fabulous books, The Spanish Daughter, The Hotel Nantucket, and Meant to Be. I was never great and summarizing books in school, ie book reports, probably because I never read half of them (don't tell my kids) so definitely read Amazon's blurb if you want to know more about the plots. I also purchased 2 books that I look forward to reading next month, The Social Graces and By Her Own Design. These books were purchased @keliteracy, curator of Kellys Collections. If you love to read and are always on the lookout for book recommendations, she is certainly one to follow.

On to fashion…Below are some things I added to my fall wardrobe and others that are on my wish list. Is it ever too early to get a head start? Maybe don't answer that!
Coperni black mini wrap skirt
Gianvito Rossi leather ankle boots
Dion Lee ribbed cotton-jersey tank
Denimist pleated cotton – corduroy wide-leg pants
Isabel Marant faux leather tapered pants
Moussy Vintage wide straight black jeans
Cara Cara cotton poplin skirt
Gianvito Rossi leather ankle boots
Michael Kors cashmere cropped turtleneck tank
Michael Kors cashmere blend one-shoulder crop tank

There were two professional highlights this past month. The first was an outdoor intimate dinner in the Hamptons hosted by Saks 5th Avenue. It was attended by about fifty dynamic and diverse women attended whose professions ranged from mid-wife to actress. It was a treat to be in the company of such accomplished ladies, not to mention nice and friendly.
The second professional highlight was a fall fashion shopping event I hosted for Michael Kors on the Jersey Shore. It is always an honor to represent such an iconic brand and I just so happen to adore everyone who is part of the MK team.
Wishing everyone a Happy September and if you haven't had a chance to read my 10 Things To Do In NYC In September list, you can read that here.
Lastly, stay tuned for lots of fall fashion content next month where I will be sharing my top 10 list for fall shoes, knits, coats, and dresses.