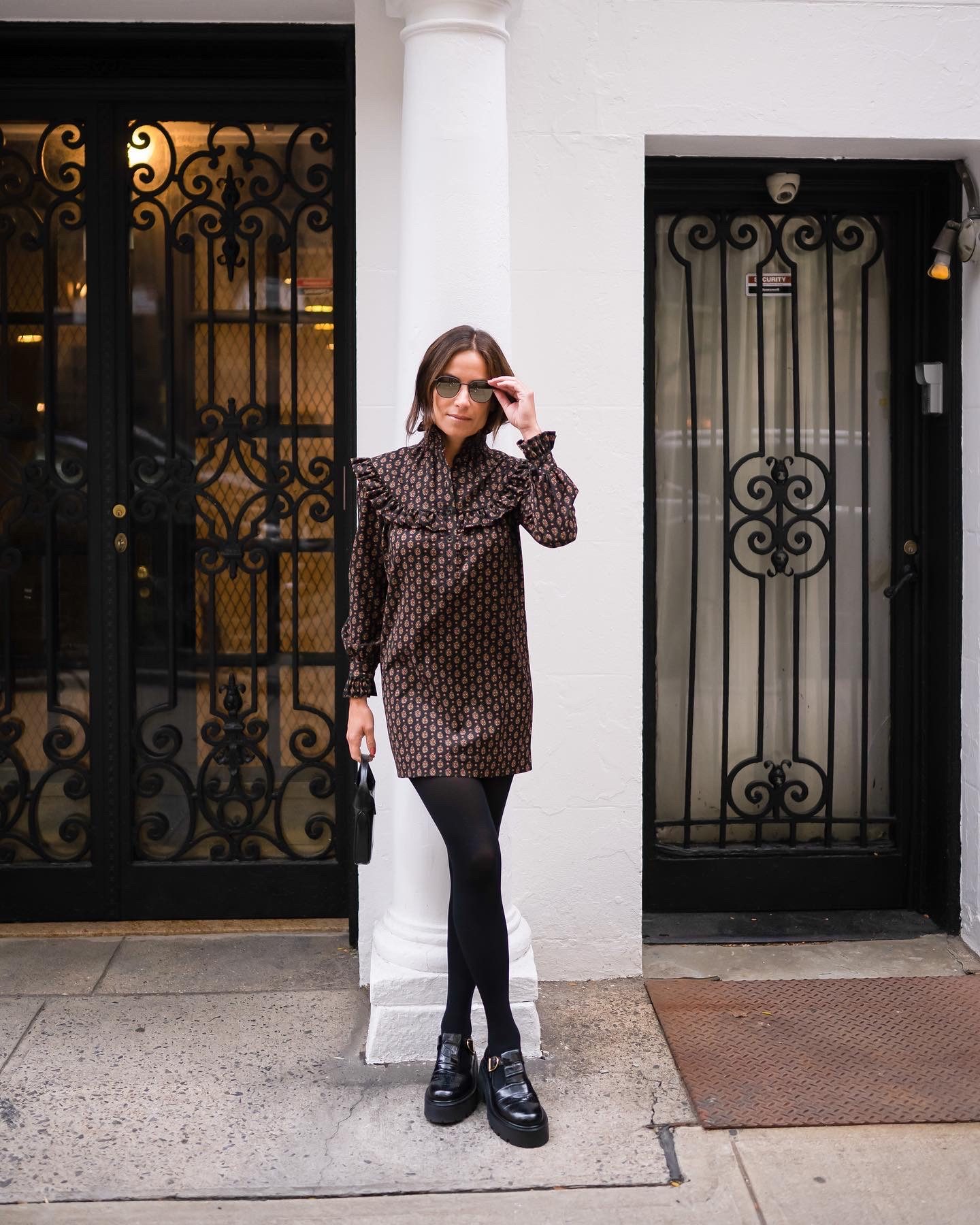 Shoes are always one of the first purchases I make in anticipation of the upcoming season. I'm not sure why, but I am more than ok with this habit (ok, shoe obsession) of mine.
This fall/winter there are lots of fabulous shoes to choose from. While there are also lots of styles trending this season, like the clog and the sculptural heel, I narrowed down my fall shoe edit to my absolute favorites du jour.
I also highlighted a few shoe styles that I'd consider relevant wardrobe staples like the combat boot and the black pump which seem to be au currant season after season.
The Sweet Mary Jane – This style shoe is a throwback to the '90s a la Clueless and one that I wore in my late teens and well into my 20s. I am so excited to see the Mary Jane trending once again. While I used to wear mine with knee and thigh-high socks, ankle socks and tights seem to be the go-to hosiery of choice. Khaite's patent leather Mary Jane pumps are at the top of my wish list.

The Black Knee Boot – The black knee boot is a definite wardrobe staple. This can be worn with skinny jeans, mini skirts, and midi dresses too. I am currently coveting Bottega Veneta's boots with a square toe and curved heel – uber cool.

The Black Pump – The black pump is another classic. For the purpose of this post, I highlighted ones that have a bit more character like these Spencer-style black pumps by The Row that I am absolutely swooning for.

The Combat Boot – The black leather combat boot by Gianvito Rossi has been one of my most worn style shoes these past few fall/winter seasons. I love wearing this style of shoe with a cropped jean, trouser, and mini dresses. This boot also comes in a luxe brown suede style that is simply divine. I still really love Bottega Veneta's leather lug ankle boots and might make these mine this season.

The Platform – The platform shoe is THE trend of the season. While I have already invested in two platform shoes, I only hope I can actually walk in them.
Valentino Garavini's patent leather platform pump with an ankle strap are super flattering and gives the illusion of legs for days. For those who are tall and feel like this style of shoe might be a bit much, I suggest you give them a try. A friend of mine who is 5'7 was hesitant until she slipped them on her toes and pressed swipe. Cha-Ching.

The Preppy Shoe – How I love a preppy shoe. Let me count the ways. Although this style shoe may currently be trending, I also consider this style shoe another staple. For those looking for a bit of prep with a whole lot of pick-me-up, it's worth checking out these black leather platform loafers by Gabriela Hearst

A Touch Of Western – Giddy up with another hot trend this season. I'm also a big fan of the cowboy boot and a style I've been wearing for a while now even though this look might not have peaked so to speak until this season.. which brings me to my next point…that ultimately, I would recommend investing in the shoes you love and know you will wear and feel GOOD in regardless of what is "in vogue". Ok…back to the Western-style boot…I am equally enamored with Johanna Ortiz's cowboy-inspired boot with embroidered leather and Khaite's soft caramel suede knee boots.

The Burgundy Knee Boot – Whenever I see or hear the word burgundy, I always think of Ron Burgundy, the main character from Anchor Man. Ok, I digress…While the burgundy boot is not necessarily a trend, I love this rich color as an alternative to brown and even black and I just had to highlight Jimmy Choo's burgundy leather knee boot in today's round-up.

Just For Kicks – Sneakers are always in style and if you ask me, the most comfortable of them all. I recently came across these minimalist white suede paneled sneakers with green laces by The Row that are pretty darn sweet.
Loewe leather and suede 70's style sneakers are another chic lust-have option and these Converse, Nike, Reebok, and Adidas styles are cool, affordable, and must-have options.

Other shoes I also like… This last category is a bunch of random shoes I like that I want to include as part of this shoe edit.

I hope I provided you with some fall fashion shoe candy and/or inspired you with some of my favorite shoes of the moment.
What will be your go-to shoe this season? Please comment below!