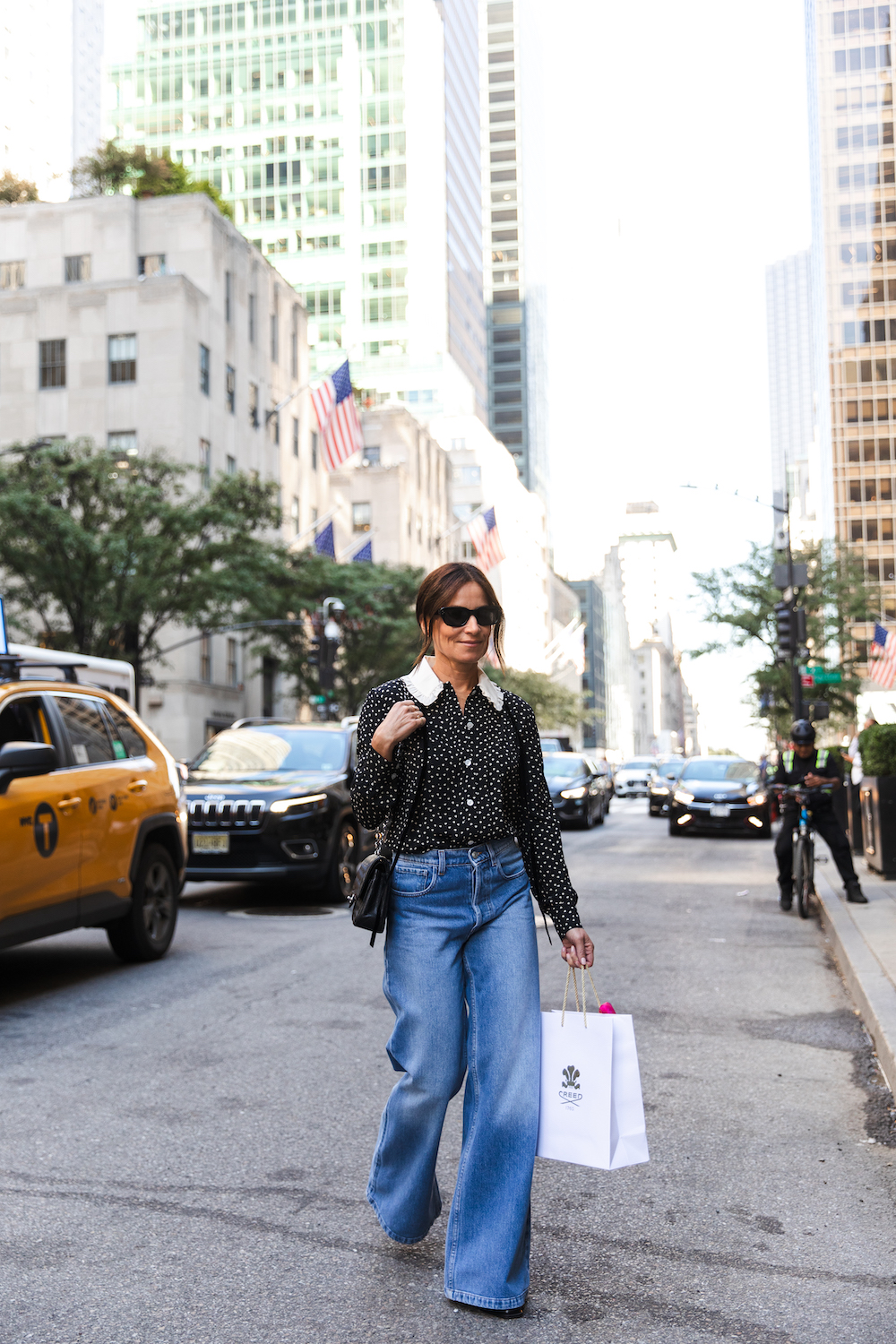 Hope everyone's November is off to a nice start (also my birthday month)!
October was a difficult and challenging month but I hope Fortune Inspired can serve as a temporary source of distraction. Kindly note, a percentage of sales from my links will be donated to Belev Echad, a charity that is near and dear to my heart.
Some things I hope to enjoy in the coming weeks include a great hike, birthday massage, and a good book. If I can get in another Broadway play, either Shucked or A Beautiful Noise, it would be icing on the cake (yes, pun intended)! If you're a Broadway enthusiast, too, I highly recommend Merrily We Roll Along (starring Daniel Radcliffe, just saying). My husband and I recently saw this on a Saturday evening – such a fun & feel good show.
If you're looking to get your arts & culture fix, my friend and art consultant, Eleanor Cayre, recommends the Ed Ruscha exhibit at the MoMa. I also plan to pay a visit to Turn Gallery to check out the Karyn Lyons exhibit. My friend Nikki Kule, recently featured Karen's artwork on her Instagram feed and I'm now obsessed with her paintings.
Here are a couple of fashion and beauty finds, newly purchased and/or on my wishlist:
I rebought this GHD paddle hair brush as I left mine in the hotel room on a recent trip (argh). I also purchased this Balmain spa brush which my husband is now claiming as his own.
I ordered a refill of IGK's Good Behavior 4-in-1 prep spray that detangles, protects against heat, controls frizz, and enhances shine. It does all the things and… the scent is divine.
I'm loving these varsity green and white Reebok sneakers. I'm also coveting these ultra-cool Moncler winter ankle boots – a great après ski option, too. These Chloe black leather knee high boots are by far my favorite footwear purchase of the season. I'm a big fan of the lightweight rubber soles; I walked 10K steps in them on Sunday and could have kept on going!
Another chic pair worth highlighting are these Gianvito Rossi suede Chelsea boots in a luxe soft brown tone. In the world of leather accessories, this Bottega Veneta black leather shoulder bag is one of their newer styles and works wonderfully from day to night.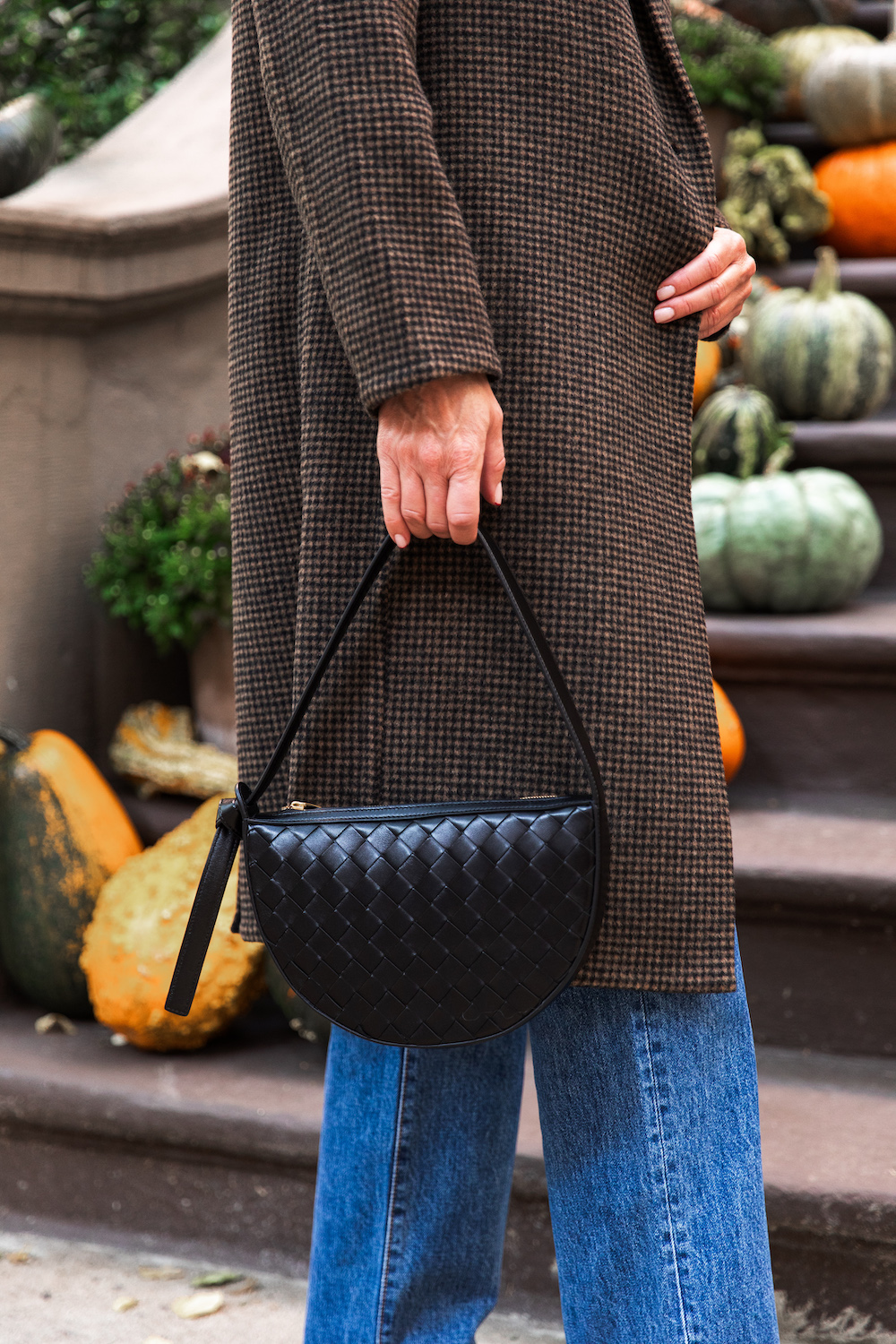 Denim options worth browsing include these dark wash Toteme tapered jeans (I took a size 24), A Golde 90's mid-rise faded jeans, and this Sezane denim button down that also comes in organic blue – a classic wardrobe staple.
Feeling whimsical? I adore this Alessandra Rich polka dot silk-blend blouse with a dainty lace trimmed collar. For some retro inspired Italian flare, these printed La Double J velvet flared pants make for a fabulous and fun Saturday night trouser. If prim and preppy is your vibe, this wool herringbone wrap midi-skirt by Polo Ralph Lauren has a flattering fit.
I made my first Skims purchase this past month. You can check out the two styles I ordered, both in the clay tone, here and here.
Lastly, it's almost the end of year which means it was time for me to buy my 2024 daily planner. I'm a big fan of Day Designer's agenda and this year I chose this blue & white "Casa Bella" design.
Stay tuned for my upcoming holiday gift guides and winter puffer edit.
Happy and Healthy Thanksgiving to all.