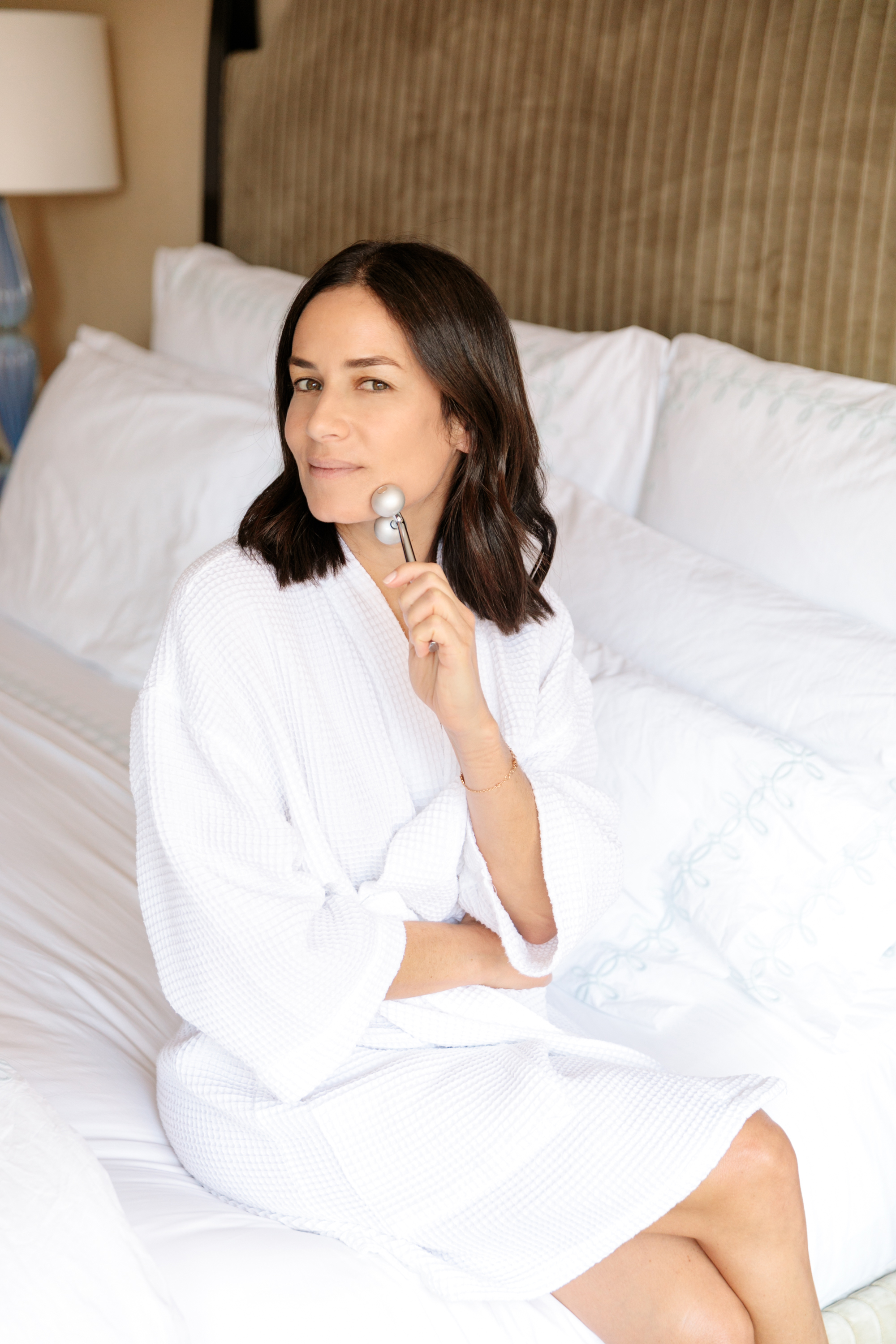 I'm not exactly sure when facial rollers became all the rage, but I'm really into them. I currently own 6 or 7 facial rollers. Some might say I'm on a roll…
Even before this became a thing, I've always loved a facial massage. Whenever I get massages, I ask my masseuse to focus on my face for the last 10 minutes. We tend to hold tension in the 40 muscles in our face, so the release feels heavenly. On a personal note, I find facial rollers wonderful for circulation and the result is a rosy glow. The massage feels great and it's another way to care for yourself after a busy day. According to research, additional benefits of facial rollers are decreased puffiness, reduced inflammation, smoothing of lines and wrinkles (I wonder how many hours that'll take). Other benefits noted were tightened pores and a brighter complexion.
It's suggested to keep the facial rollers refrigerated for a cooling effect. Luckily, my medicine cabinet backs up to the window so all my products stay cold.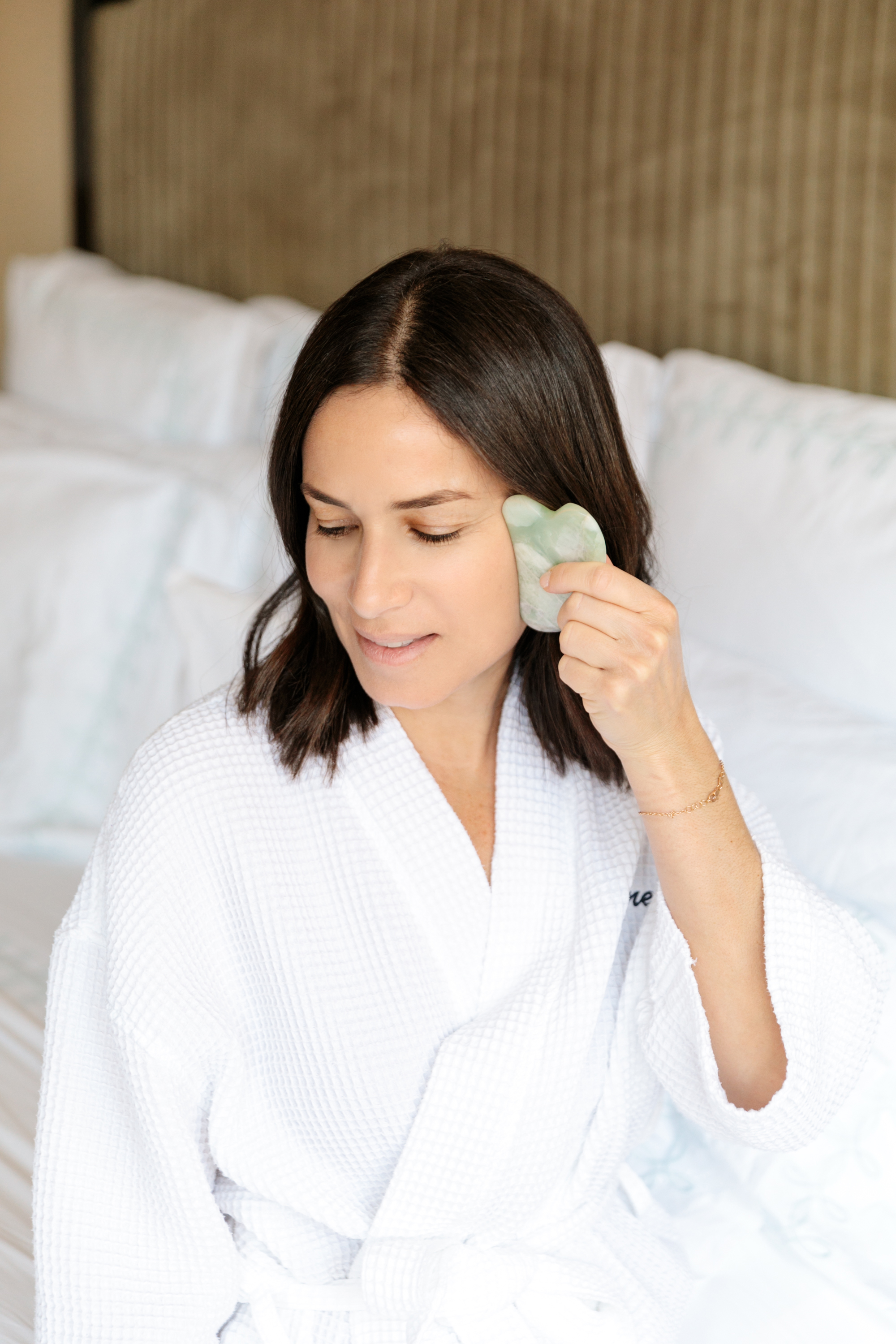 After trying many different rollers such as Nurse Jamie and Angela Caglia, my favorite one is Hayo'u Beauty Restorer that I picked up from The Face Gym at Saks Fifth Avenue. I got sucked into this pricey roller by Joanna Czech at the Violet Grey boutique in Los Angeles. That being said, I really do like it and use this in my skincare rotation.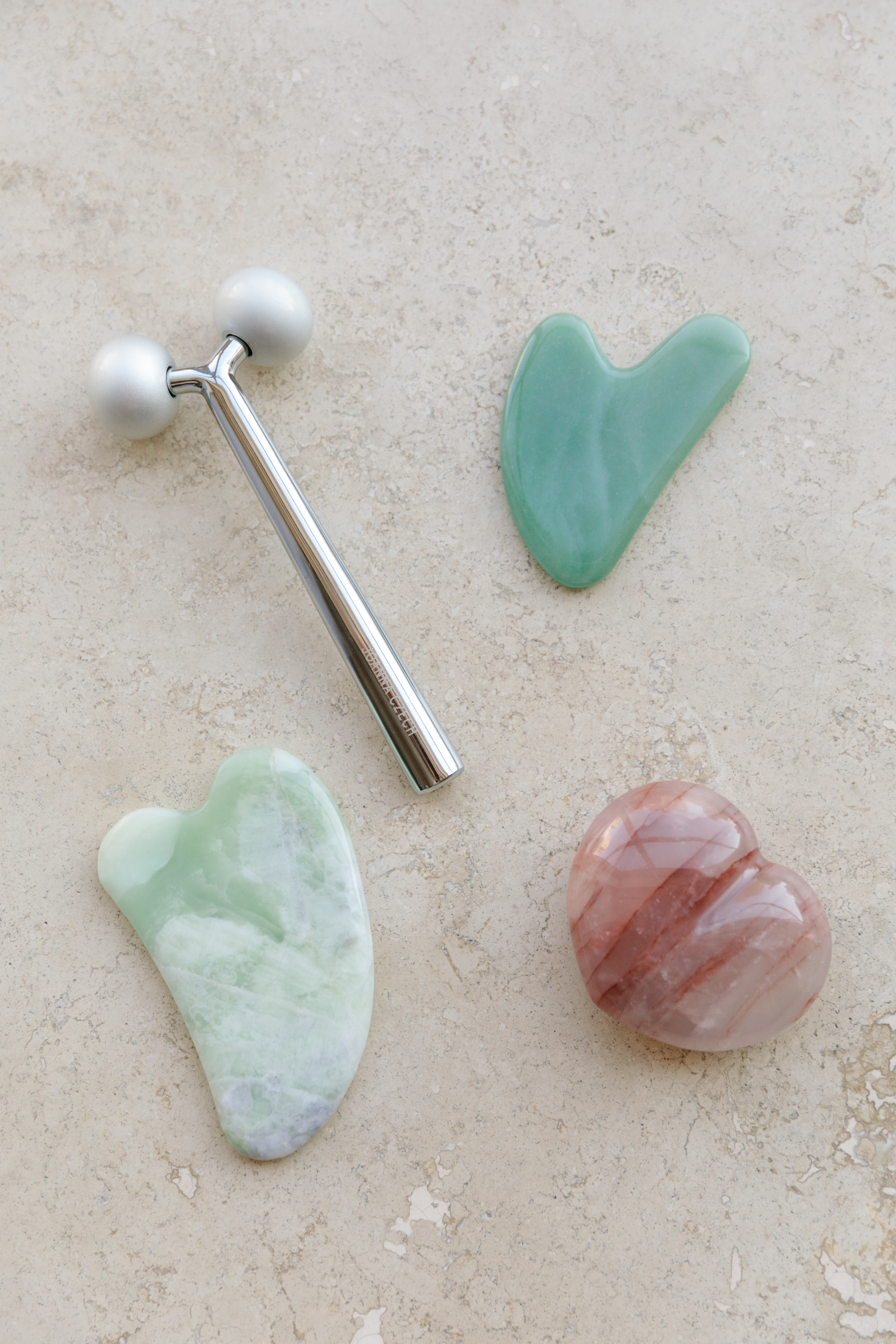 Now, back to the Face Gym. For those of you who may not know, the Face Gym is a London based company that recently opened stateside at Saks 5th Avenue's newly renovated beauty floor (fyi they are also located at 0 Bond Street).  This gym specializes in workouts for the face where each movement is intended to lift, sculpt and tone. Their facial workouts incorporate a warm up, cardio, sculpting and a cool down. To date, I've tried it three times and show no signs of slowing down. I'll take any "workout" that requires me to lay down on a reclining chair and let the trainers work and knead their magic. The immediate benefit was, an I just spent the weekend outdoors in the country glow. Like all workouts, I need to be more consistent in order to see long lasting benefits. Tell me about it… The Face Gym recommends a workout every 7-10 days for maximum results but they also claim you can benefit by visiting once a month.
Have any of you tried the Face Gym workouts or do you roll on your own at home? Please comment below!
Shop the post here: