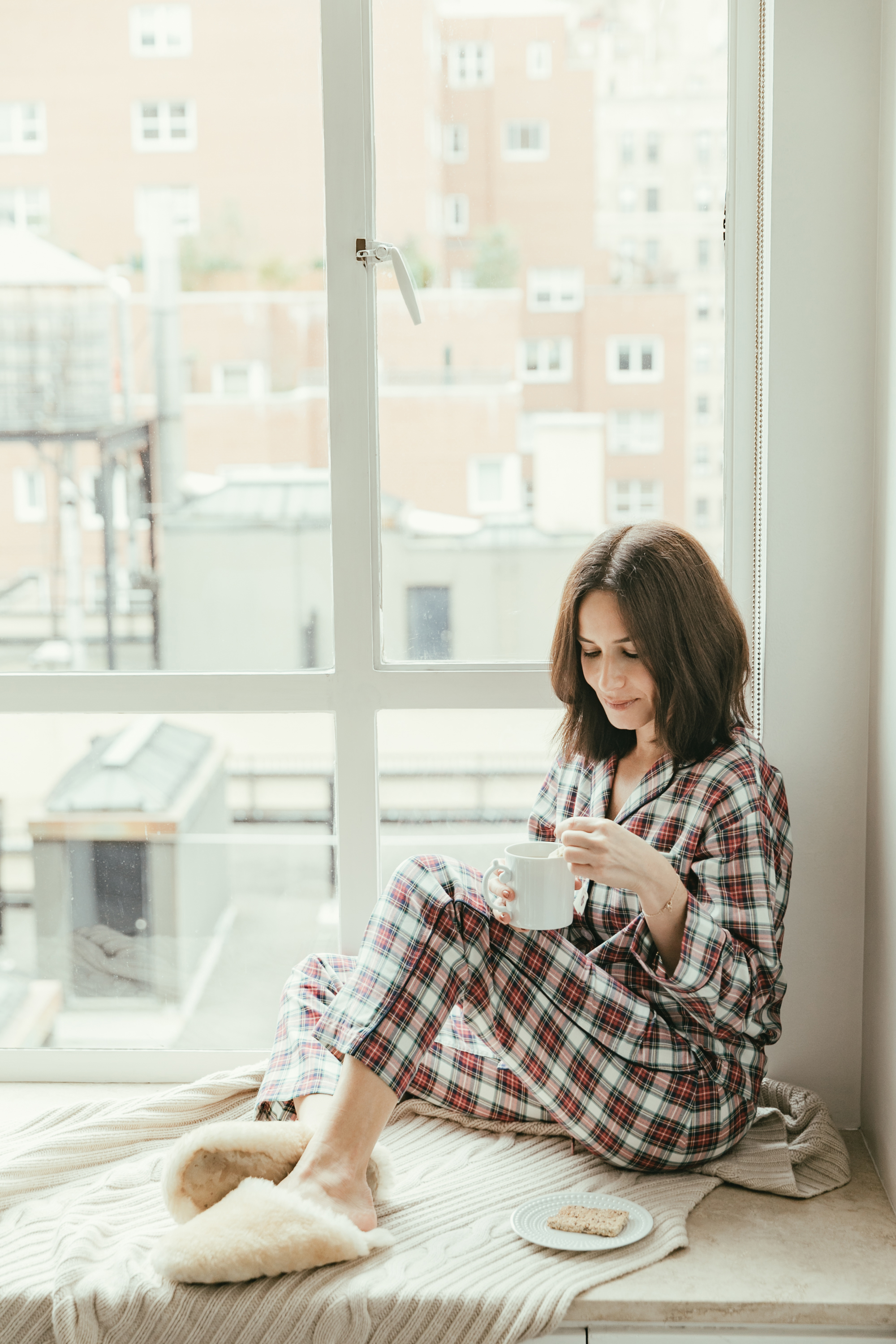 Up until three years ago, I used to sleep in sweatpants and t-shirts, some that were holy (as in hole-y and some that were definite oldies). Not the most attractive look for bedtime but definitely super comfortable. Over the years my husband commented here and there about my night time look, if one could even call it that. I came to the realization that perhaps I should up my game. I mean, I put effort into everything else in my wardrobe, why should my sleepwear be any different? So I entered the world of proper pajama sets and I no longer "sweat" it.
I love the feeling of coming home after a long day, taking a calming, hot shower and getting into a pretty pj set that is comfortable AF and quite chic if I may say so myself.
My favorite pj sets are the classic and preppy long sleeve pant sets, either solid with contrast piping or prints that are subtle and sweet. My go-to brands are Sleepy Jones, Eberjey, Skin and most recently Three J NYC.
Shop pj sets with piping here:

I'm always up for bold prints that are whimsical and thematic, especially around holiday time. Think slopes and snowmen for Christmas and hot lips for Valentine's. PJ Salvage has the cutest and most comfortable options for the fun and fantastic.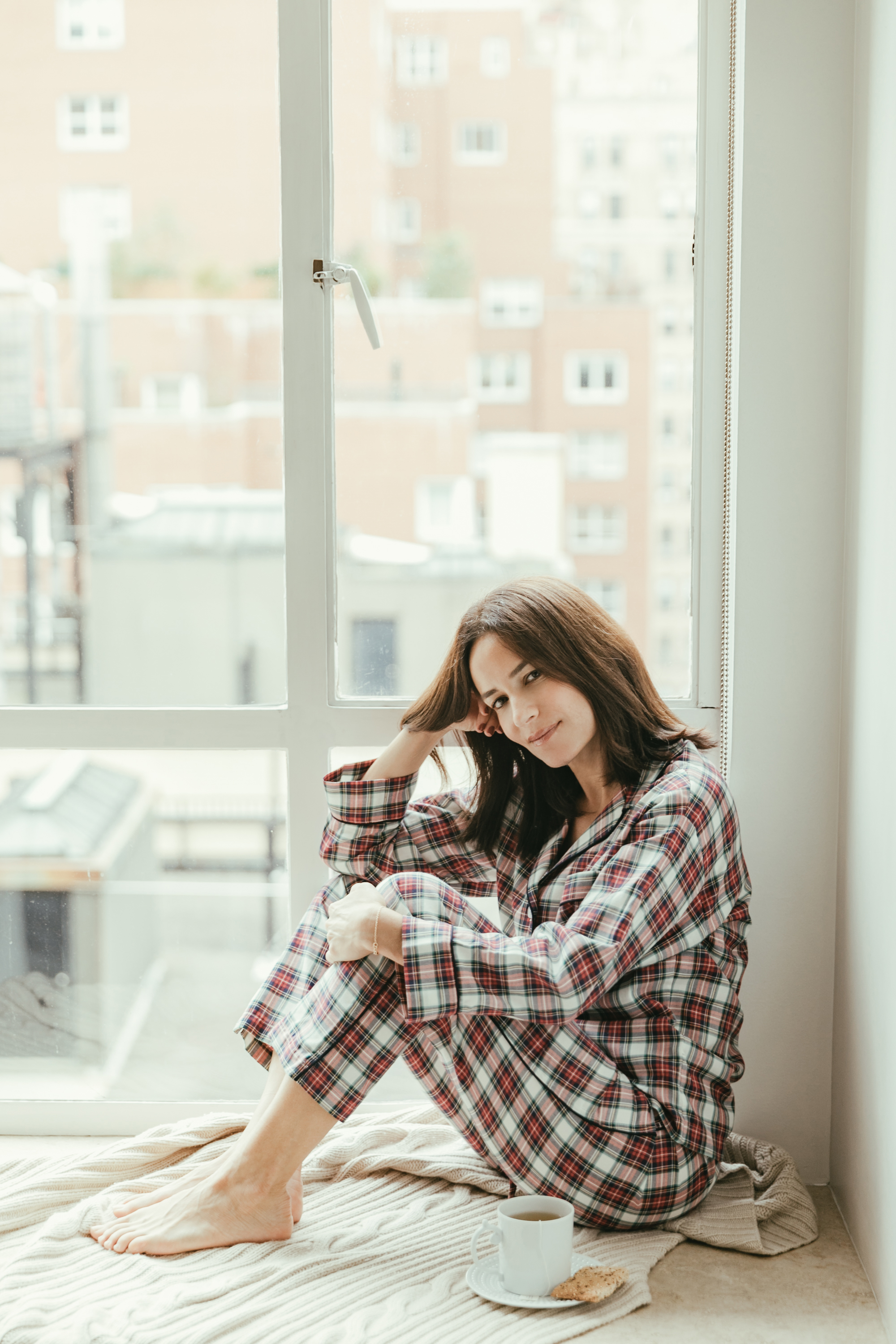 Shop printed pj sets here:

As a general rule, I tend to lean towards cotton and jersey and shy away from silk. Who wants to deal with dry cleaners plus silk makes me perspire.
This season, I am absolutely mad over these cotton Sleepy Jones plaid pajamas as well as these cherry red jersey ones. Nothing says lazy weekend lounging like these two. For a short sleeved version that has a subtle Asian inspired look, I am all over these pale blue ones by Three J NYC.
On vacation or in warm weather, I opt for short pajama sets. I love these palm tree printed pair as well as this white cotton crinkled cami set. J. Crew also makes some adorable short pajama sets that are super sweet. See here and here. Perfect for balmy summer nights.
Shop short pj sets here:

Shop boyfriend pajama tops here:

For an extra personalized touch, Morgan Lane and Sleepy Jones offer customized pjs. Perfect for birthday or holiday gifts as well as brides to be.
For those who wish to take their sleepwear to the next level and head straight to the streets, check out these silk and sultry pieces here, here and here by For Restless Sleepers.
Sleepy time has never been so classic, cozy and cozy. How's that for a sweet dream?
What is your favorite sleepwear? Dare to comment below!