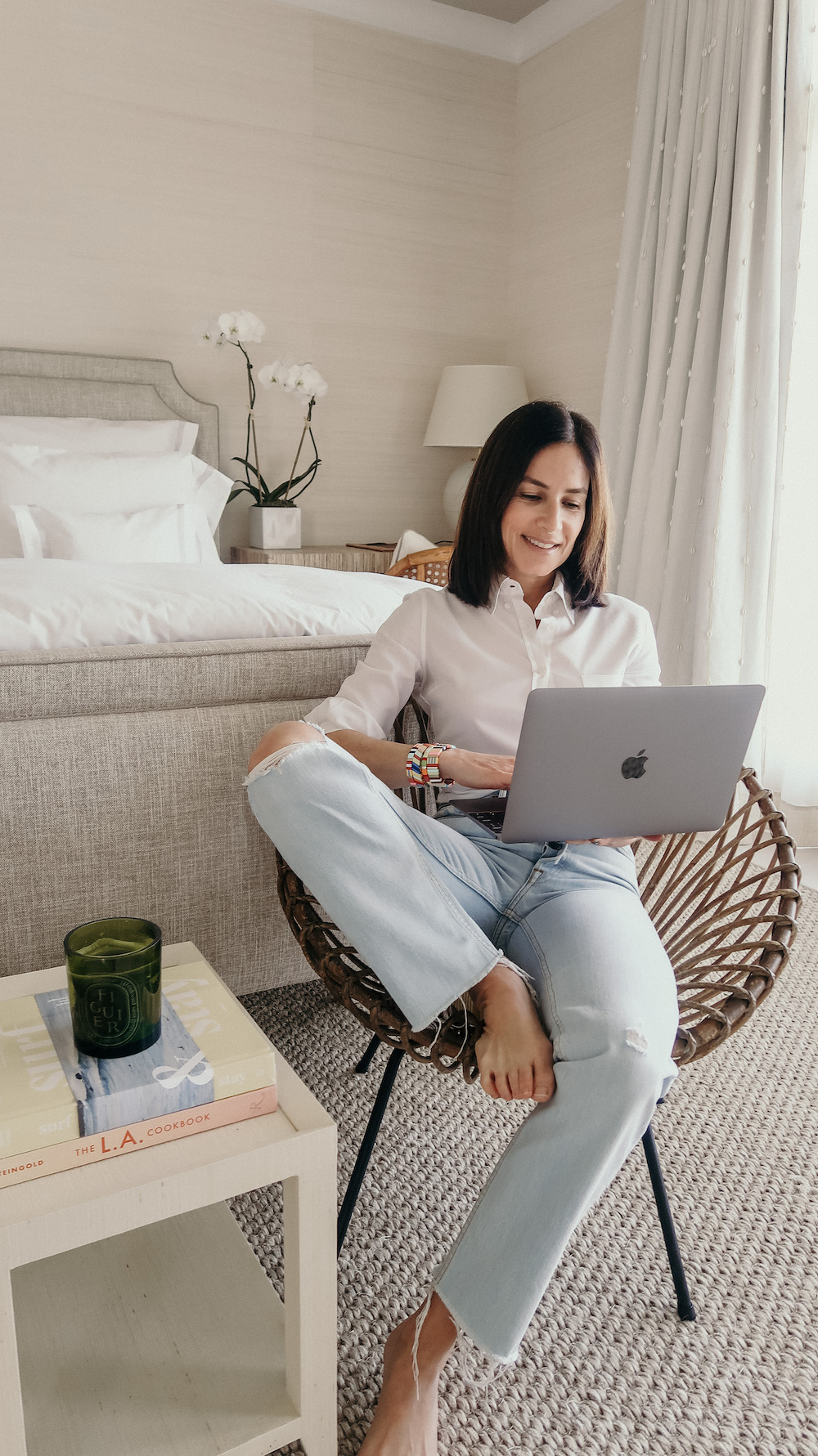 Since it seems that pretty much the entire world has taken a step back from major purchases, and rightfully so, I've decided to dedicate this post to 50 sweet finds under $50. Treating oneself to something affordable can be exciting and can also lift our spirits. Over the past few weeks, I've purchased small things like metal straws, a coffee mug, and a new jade roller. Who knew these little trinkets would add a little pick me up to my day? In a way, it has been a reality check to appreciate even the smallest things in life. I often feel like a little kid, cheek, and nose glued to the window while awaiting my UPS delivery. If you feel like bringing a little extra cheer to a friend or family member, why not send a gift their way? Nothing feels as good as giving to others.
Lastly, for those of you who'd like to get a head start on Mother's Day gifts, I hope this inspires you.

I'm a die-hard fan of all these scented candles and was excited to come across these travel-size versions that were under $50. I also included some of my favorite face masks and rollers for a little self-care indulgence.
Shop beauty here:

Madewell does so many fun collaborations, the most recent one being with Warm. I have my eye on this affordable shell necklace and this bucket hat. I'm also loving Lele Sadoughi's terry cloth headband – the best solution to a bad hair day.
Shop accessories here:

I seriously want every item in this category, actually every category lol. How cute are these happy mugs? I love the messages on them too – Shine On and Make Your Own Magic. So perfect for your morning cup of Joe. I've also been on a major sushi-making kick and this DIY sushi kit comes with all the essentials.
Shop home here:

I love to read. It's one of my favorites hobbies when I actually have the time to curl up and relax. So far this year, I've read 12 books, maybe more? I'm not sure. I just bought a bunch of new books that I hope to dive into over the next few weeks. I'll keep you posted on whether or not they're worth reading. Below are the books I have recently read and loved each and every one.
Shop books here:

I'm just a sucker for stationery. I always have been and always will be. Anyone who knew me as a kid can testify to that. As a grown-up, I indulge in the form of journals and agendas. Papier, a British stationery brand has by far the chicest journals. I'm obsessed. You must check out their collection here.
Shop stationery here:

I hope you find a little something to treat yourself to and if not, I hope this roundup can offer some cheerful inspiration.