This spring season, more than ever, there is a serious selection of rattan bags happening – and not only for the beach I may add. You can find a collection of these designer bags a la Jane Birkin, that are sure to be spotted on the city's most fashion-forward. They're neutral, easy to wear, and have a classic French feel to them. The best part – they can take you from beach to happy hour. You might even consider using one for a Park Avenue picnic!
Some of my faves: Edie Parker, Marc Cross and Fendi all make wonderful versions. Farfetch offers a Chanel Vintage denim basket cross body bag that is perfection.
Shop my top picks below!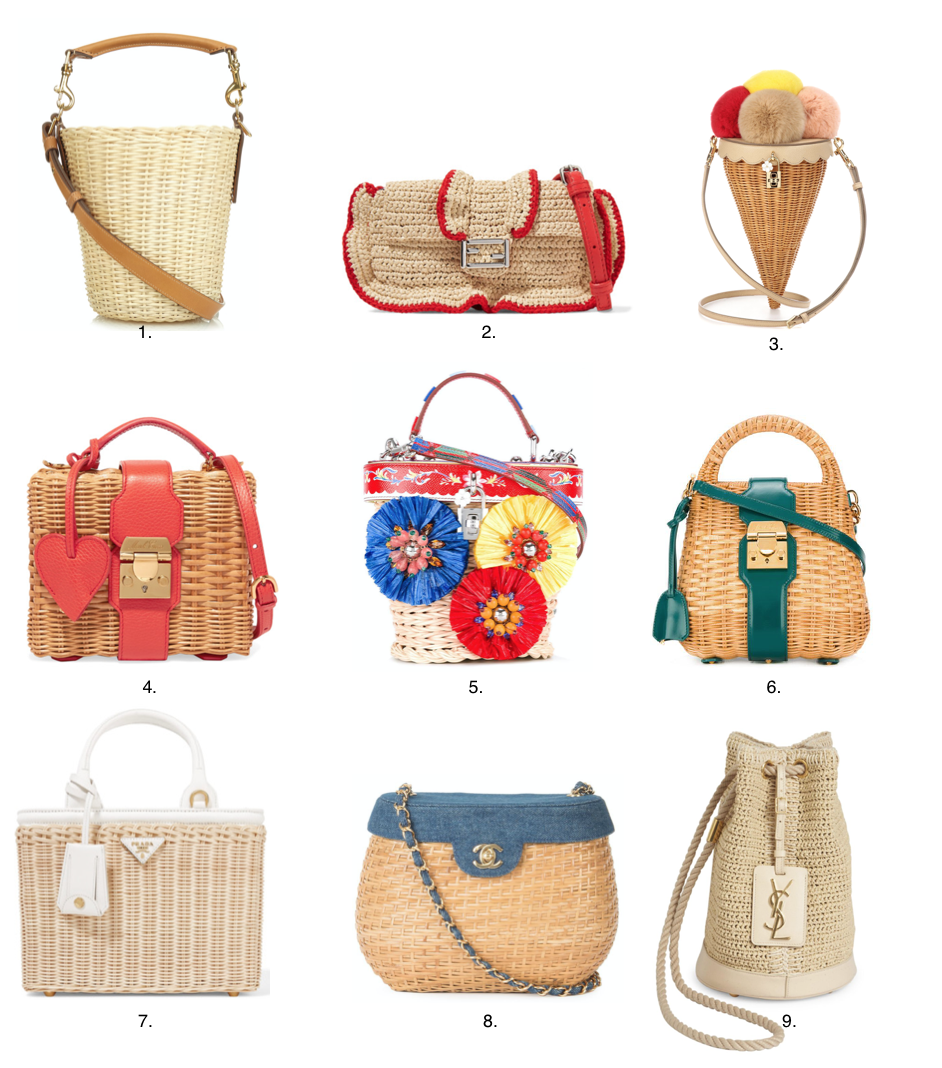 1. Saint Laurent
2. Fendi Micro Baguette Straw Crossbody Bag
3. Dolce & Gabbana Ice Cream Cone Bag
4. Mark Cross X HVN 
5. Dolce & Gabbana Embellished Wicker Shoulder Bag
6. Mark Cross Mini Satchel
7. Prada Leather Trimmed Canvas and Wicker Tote
8. Chanel Vintage Basket Crossbody Bag
9. Saint Laurent Woven Monogram Bucket Bag