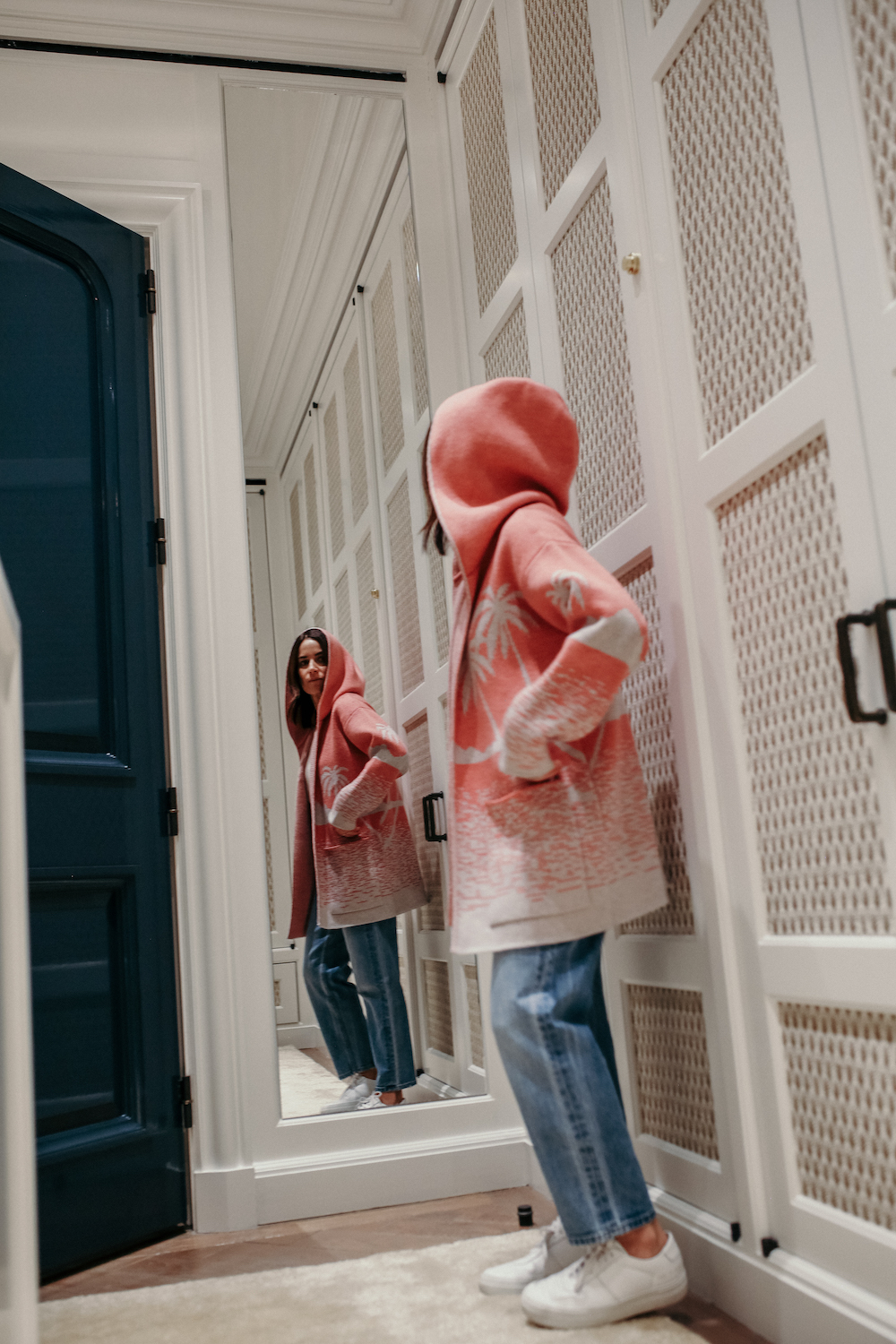 A few years ago while I was browsing at a boutique in Aspen, I came across a collection of super-luxe cashmere blended cardigans by Alanui. Think unique prints with Native American motifs, florals and palm prints in the coolest color combinations. I never made it to the dressing room because I couldn't rationalize the price point of these cardigans by Alanui but truth be told, ever since I laid eyes on these babies, I've always dreamed about owning one. These cardigans by Alanui are statement pieces, cozy AF and have a bohemian vibe to them.
A couple of weeks ago, while perusing the Net-a-Porter site, I came across a pink and ecru palm tree printed hooded cardigan by Alanui and fell in love. This piece was half the price of their other cardigans, probably because it was made from wool and does not have their signature fringed edge detail or belt. No matter, I am a sucker for anything with palm trees and pink is one of my favorite colors so I went for it! Let's call this cardigan my first spring investment piece.
I plan on wearing this cardigan come spring with relaxed jeans and a pair of kicks as shown here, on cooler summer days with a pair of cutoffs, or perhaps over a bathing suit, I mean why not, right? This Alanui cardigan would also make for a great traveling piece…very effortless, ya know? Also, in case you are wondering what Alanui means, it is a Hawaiian word for a large path or large journey, hence literally makes for the perfect travel companion.
How would you style this Alanui cardigan? Please drop a comment below!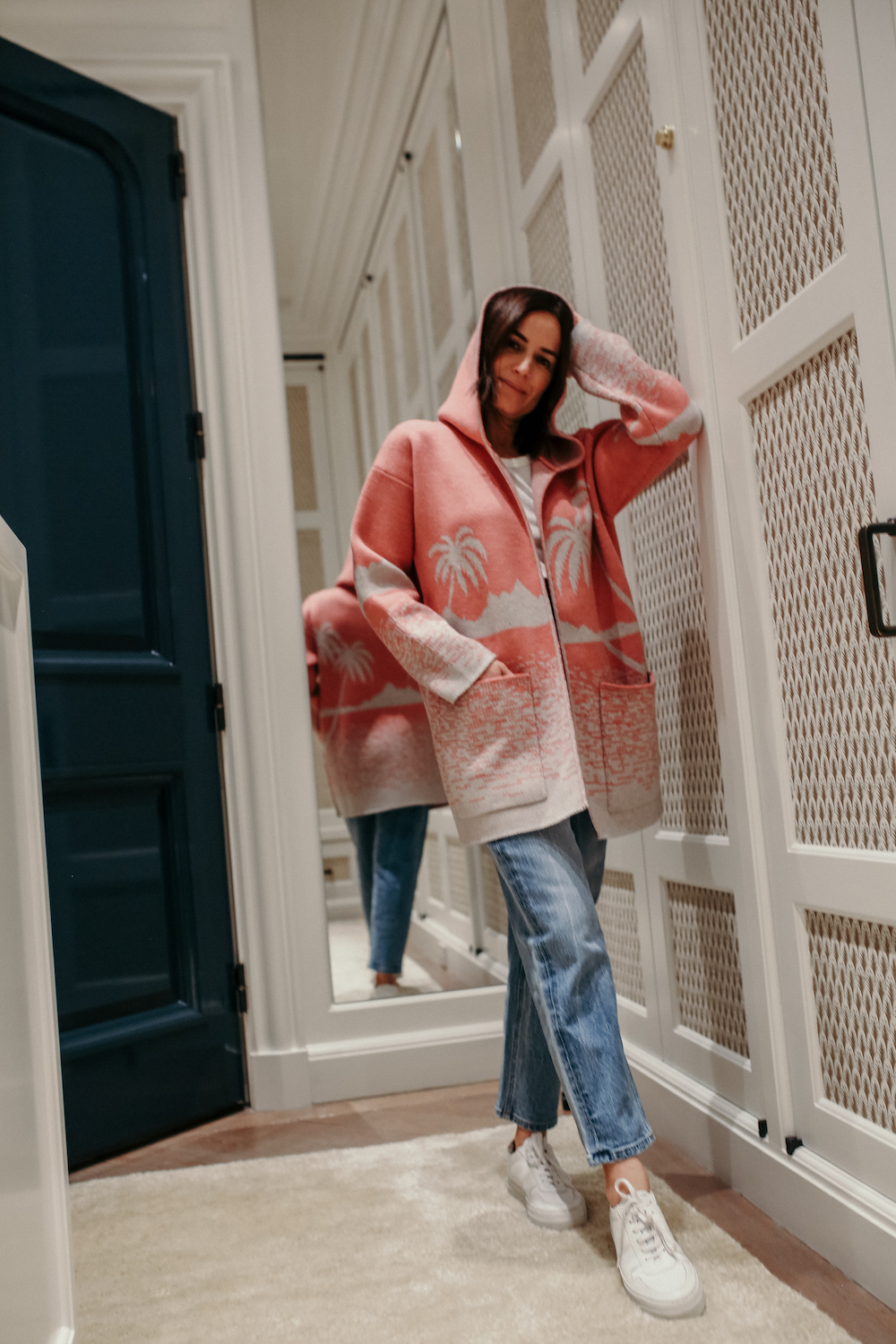 Shop Alanui cardigans here: