This month's fashion must-have is the boyfriend blazer. I have been a fan of this relaxed look for a few years now because I prefer the unstructured, easy style. The boyfriend blazer makes for the perfect layering piece for spring days and breezy summer nights. It's also a great travel look yet tailored enough for the city. This essential piece has been a part of my wardrobe for quite a while. My first boyfriend blazer by Maison Kitsune was navy linen and I literally continue to wear it to death. I love it so much that I tried to have this must have blazer replicated in a neutral linen but had no luck. Luckily, a few weeks ago, I was at the Acne boutique on Madison Avenue, and I came across this neutral linen blazer which is exactly what I was looking for. They were sold out in my size so I took a size up which just so happened to fit perfectly. Let's just say the stars were aligned. A side note, this blazer is almost sold out so if you are looking for a neutral boyfriend blazer, I suggest buying it here. Even worth tailoring because it's just that good.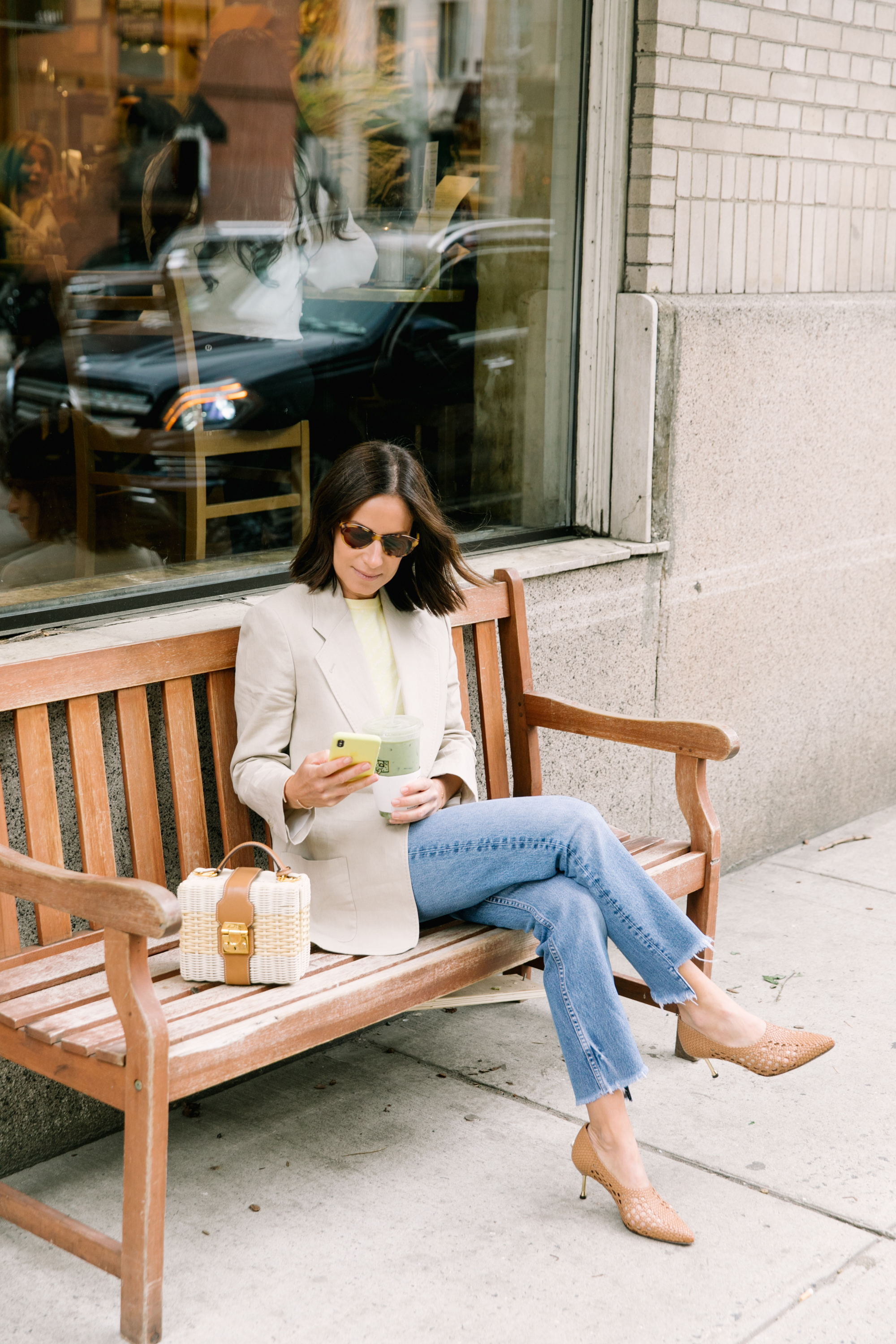 There are infinite ways to style the blazer from jeans to pants to mini skirts.
While in Miami I wore the blazer over a beige knit cropped tank by Rachel Comey  (see here in black) and striped pajama pants by Dries Van Noten.  Always a great look over jeans with a striped tee of course or even a fun printed one. This blazer also works well styled with a denim mini skirt.
Here, I kept my look simple with the blazer layered over a yellow sweater vest (my favorite color of the season) and denim jeans. These chic and comfortable tan leather woven low heeled pumps by Souliers Martinez added the perfect amount of punch in the most subtle way. Oh, and I forgot to mention these cat eye sunglasses by my new favorite sunglasses designer, Garrett Leight x Clare V.!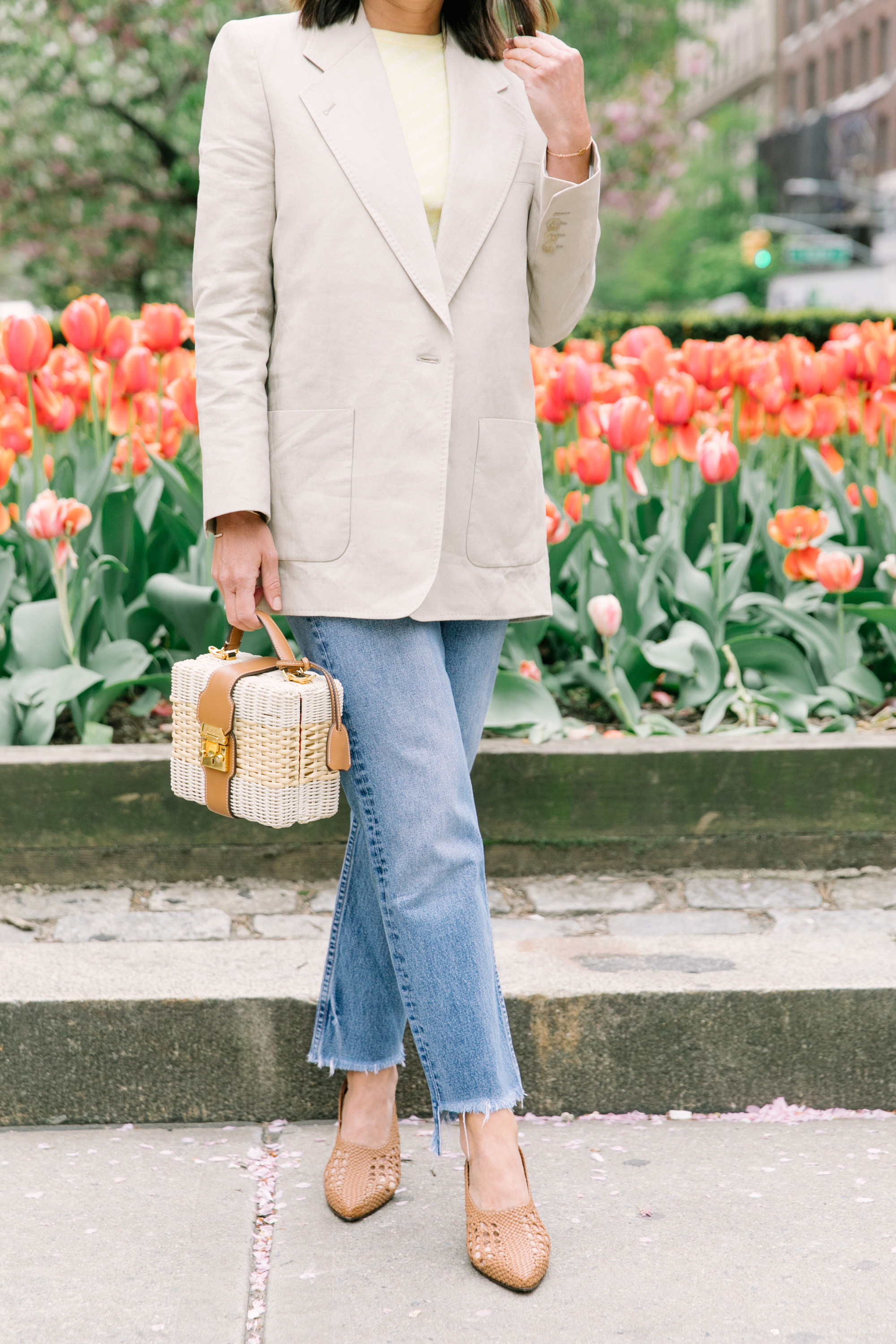 Shop boyfriend blazers here:

I included a few tailored looks for those who prefer more structure.
Shop structured blazers here: