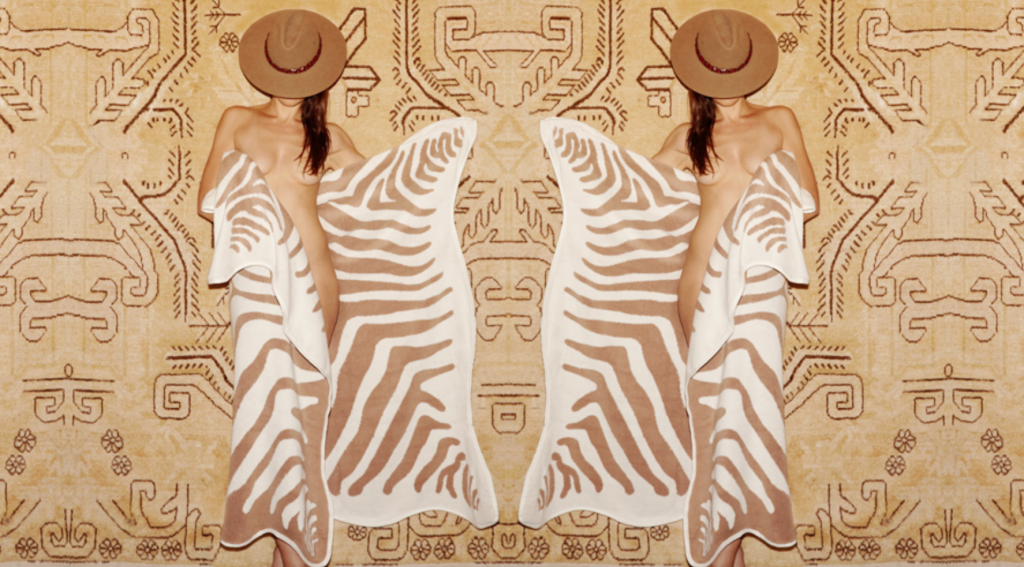 A few years ago I had the privilege of working along side a very talented young woman, Pip Amey.  In the year that we worked together, I developed a special fondness for her.  Pip, who hails from a hippie beach town in Australia is the definition of a true bohemian. She exudes this coolness in every aspect of her being; from the way she dresses, to her style of writing and the way she leads her life. This is why I was so excited when she launched her own lifestyle brand Maslin&Co almost two years ago.
The first piece Pip designed for her collection is the most luxurious beach towel I have ever seen.  Each towel is finished with a unique leather carrier strap; both fashionable and functional!
Her towels are in the shapes of animal skins, offered in a beautiful array of colors, and are reversible.
Even the beaches of the Jersey shore, can feel like some exotic destination when I am laying on one of her lush towels.  Well, a glass of rose wine helps, of course.
Pip's towels can be found at Opening Ceremony in NYC, Harrods in London, and online at Net-a-Porter and Moda Operandi, to name a few.