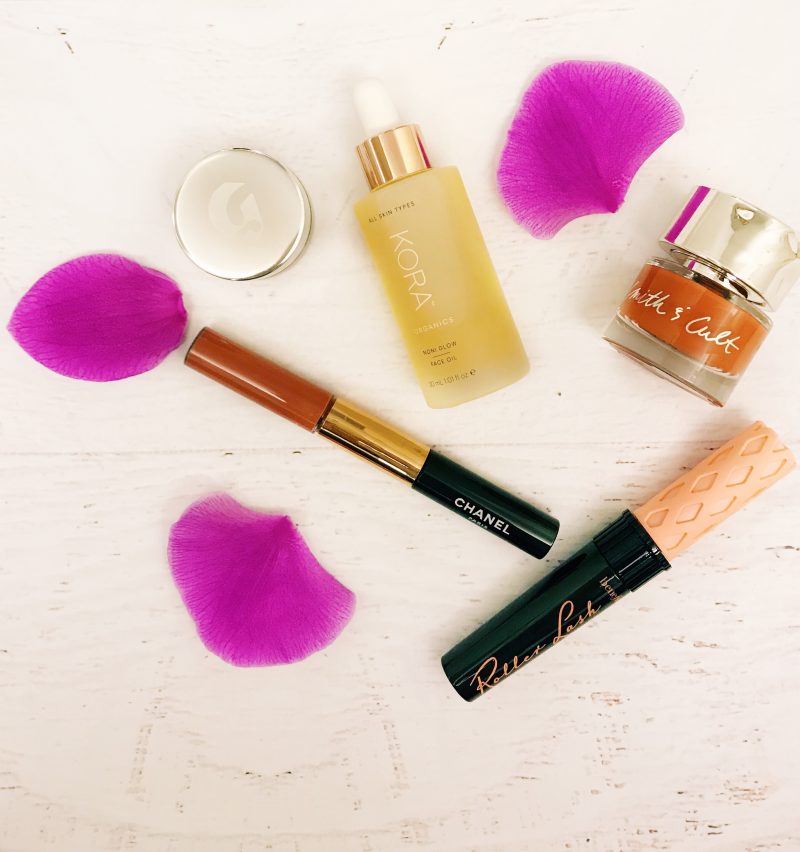 I thought I'd do a beauty round up this month and share some new products I've been enjoying.
I wrote about Roller Lash Mascara by Benefit in a previous post but needed to share it with you again because I have been using it religiously and it's so good. It lengthens, separates, curls and I love that it makes for a great eye statement, just the right amount of drama without being clumpy. I also like the slightly rounded brush shape.
I'm absolutely "smithen" with Smith and Cult's Tang Bang nail color. This opaque burnt orange shade is seriously the perfect color for fall. If your health conscious, think pumpkin and butternut squash. If you have a serious sweet tooth, think caramel and toffee. I've gotten so many compliments and this will definitely be my go to this winter.
My daughter Sonia recently turned me on to Glossiers's Stretch Concealer. It comes in five shades and the light and creamy formula provides just enough coverage without looking caky and heavy. I apply this with my fingertips and lightly dab any imperfections.
This Chanel lipstick in Soft Rose has been my go to lip color. The matte finish is long lasting but comes with a gloss if you prefer a lil shine. A romantic and neutral color option for fall …This duo applicator is a winner.
I discovered Noni Glow Face Oil by Kara at Sephora and this is the first product from Miranda Kerr's cosmetic line that I own (If only I could look like her). This organic, all natural product nourishes, smooths and brightens and is suitable for all skin types. The scent had me at hello.
Warm a few drops in the palm of your hands and then pat all over face and neck et voila.
Shop beauty products here:

What are your recent favorite beauty purchases? Please share!