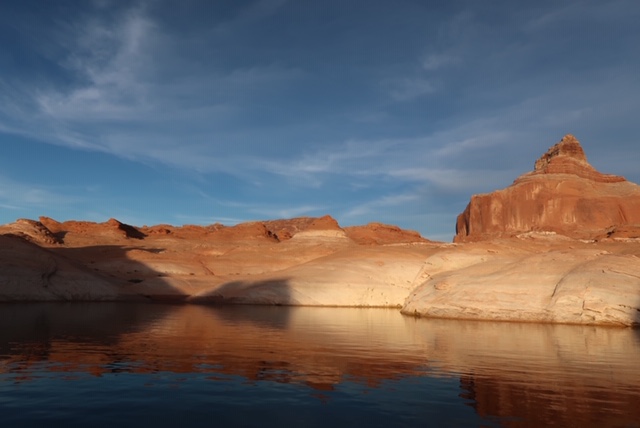 Last week my husband and I went on a three and half day, four night getaway to Amangiri in Canyon Point, Utah (every minute counts when you're traveling sans children).
I've heard so many rave reviews about the Aman resorts and the Amangiri in particular, that I was beyond excited when the opportunity arose for us to visit.
Let me start by saying that I didn't pick a single pair of heels – which is major (I just need to put that out there). I brought along 2 athletic sneakers, 2 fashion sneakers, and one pair of cowboy boots (of course).
Shop shoes here:

How could I not channel some western vibes when traveling out west? I kept the rest of my wardrobe casual with athleisure wear for daytime and jeans and cashmere sweaters for evening.
Shop cashmere sweaters here:

My Amangiri Tracel Diary: Days 1 & 2
After two connecting flights we arrived at this heavenly oasis in the middle of the desert. As soon as we entered the hotel, we were greeted with a cup of local Navajo tea by the super friendly staff ( I loved the tea so much, I bought some boxes home with me) and then shown to our magnificent suite overlooking a vast canyon. I was smitten with the breathtaking views, fresh air, peace and quiet.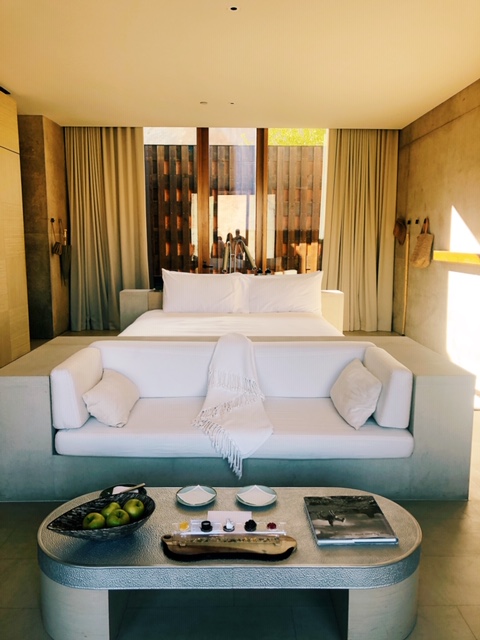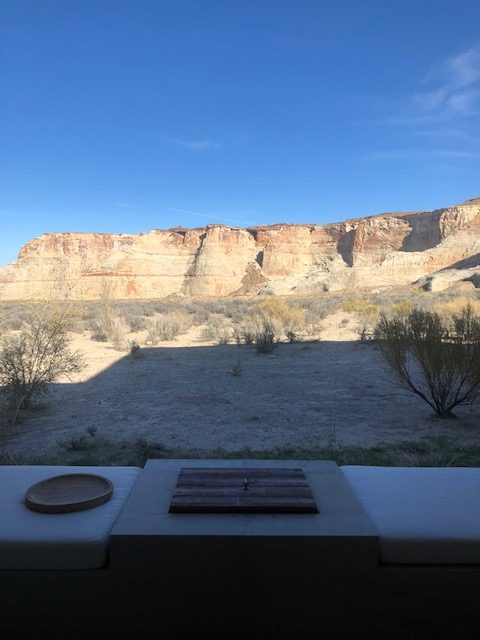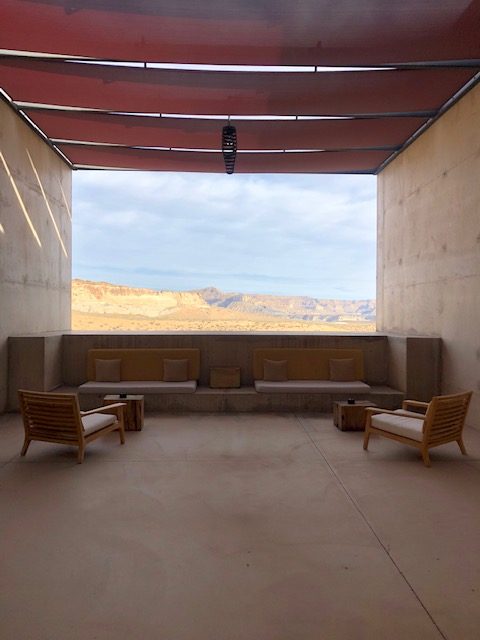 After we unpacked, we headed to the pool area for a quick snack and cocktail and then we were off for massage services at their renowned spa. It was the perfect way to unwind after a long flight!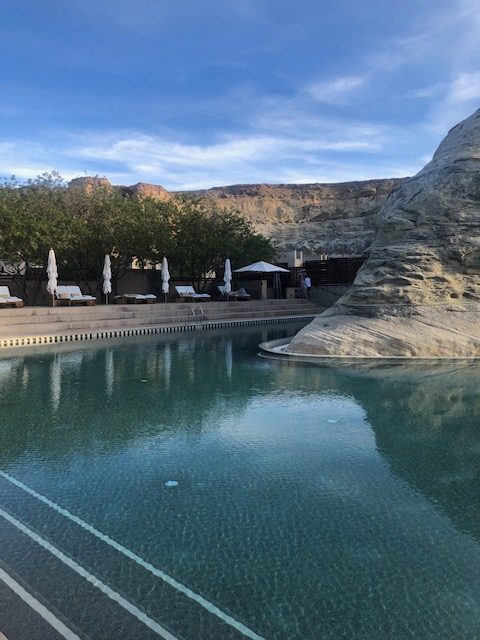 The next morning we fueled up with a delicious, yet healthy breakfast of omelettes and avocado toast and then we were off for a 3 hour guided hike to a remote area called One Thousand Pockets. By remote, I mean that the only occasional thing we saw were foot prints of mountain lions and big horn sheep.Thankfully my guide carried a gun which was reassuring but the lack of cell service did unsettle me. At this point, I channeled some of my meditation tools which was to stay in the present moment. I know this sounds really intense but the hike was actually enjoyable and invigorating with only a hint of challenging terrain. The weather was ideal and the views were other worldly – think rock sculptures and spectacular domes. There is no better feeling than exploring new terrain in the area outdoors.
Photos simply don't do justice to the incredible views and topography in this area. It truly is one of the most beautiful landscapes I have ever seen.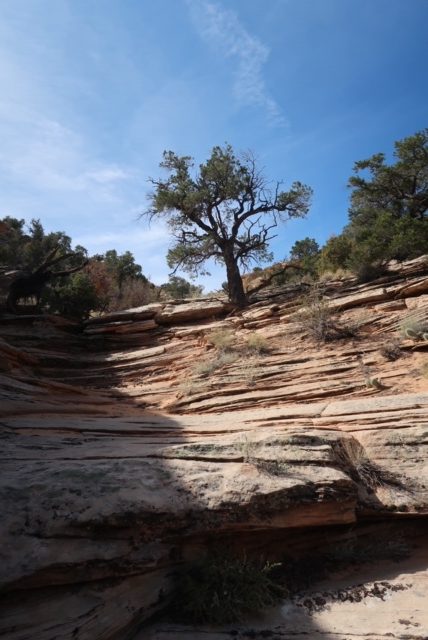 After our hike we returned to the hotel for a refreshing dip in the pool and then for a delicious lunch of tacos and tequila.
Next we took THE most magnificent scenic boat ride around Lake Powell. I have never seen a more gorgeous sunset and if you plan to visit, this is a must see.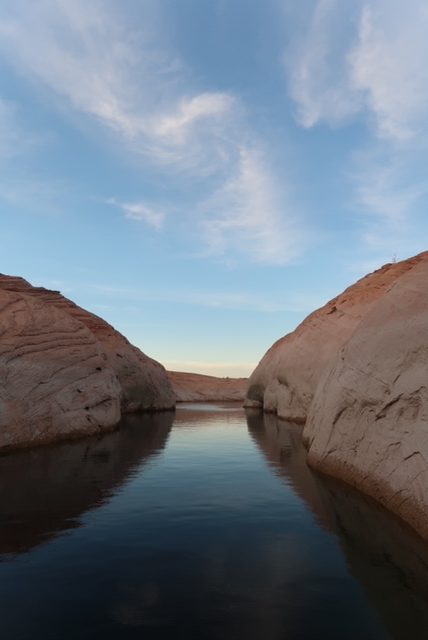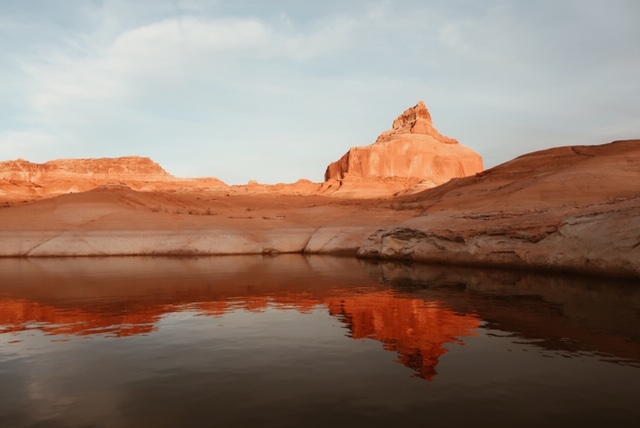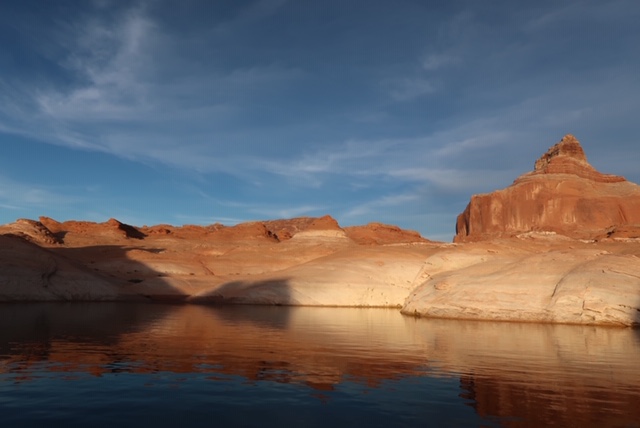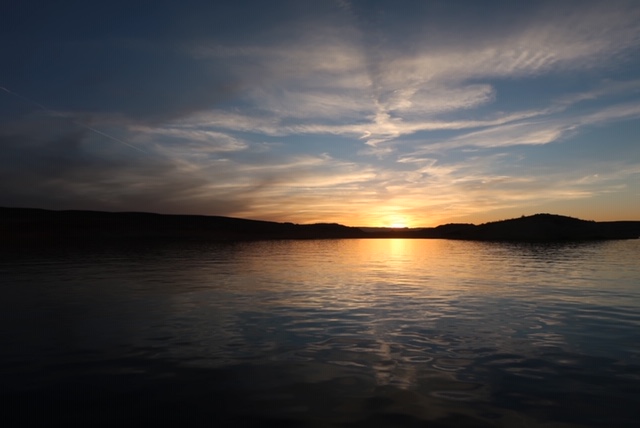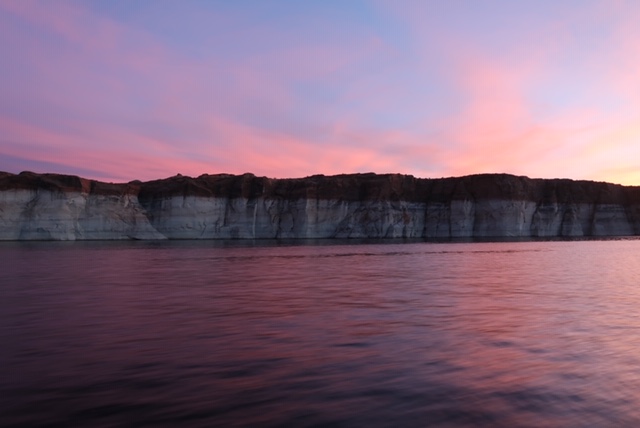 By the time we returned to the hotel we were exhausted but in the most satisfying way possible.
We took hot showers, ate dinner pool side by an outdoor fire place which kept us nice and toasty amidst magnificent mount views.
Before we called it a night, David and I sat outside admiring the open starry sky – It almost felt like we were sitting in a planetarium but so much better of course – truly magnificent!
Shop pajamas here:

Stay tuned for my Amangiri travel diary for day three and four tomorrow!