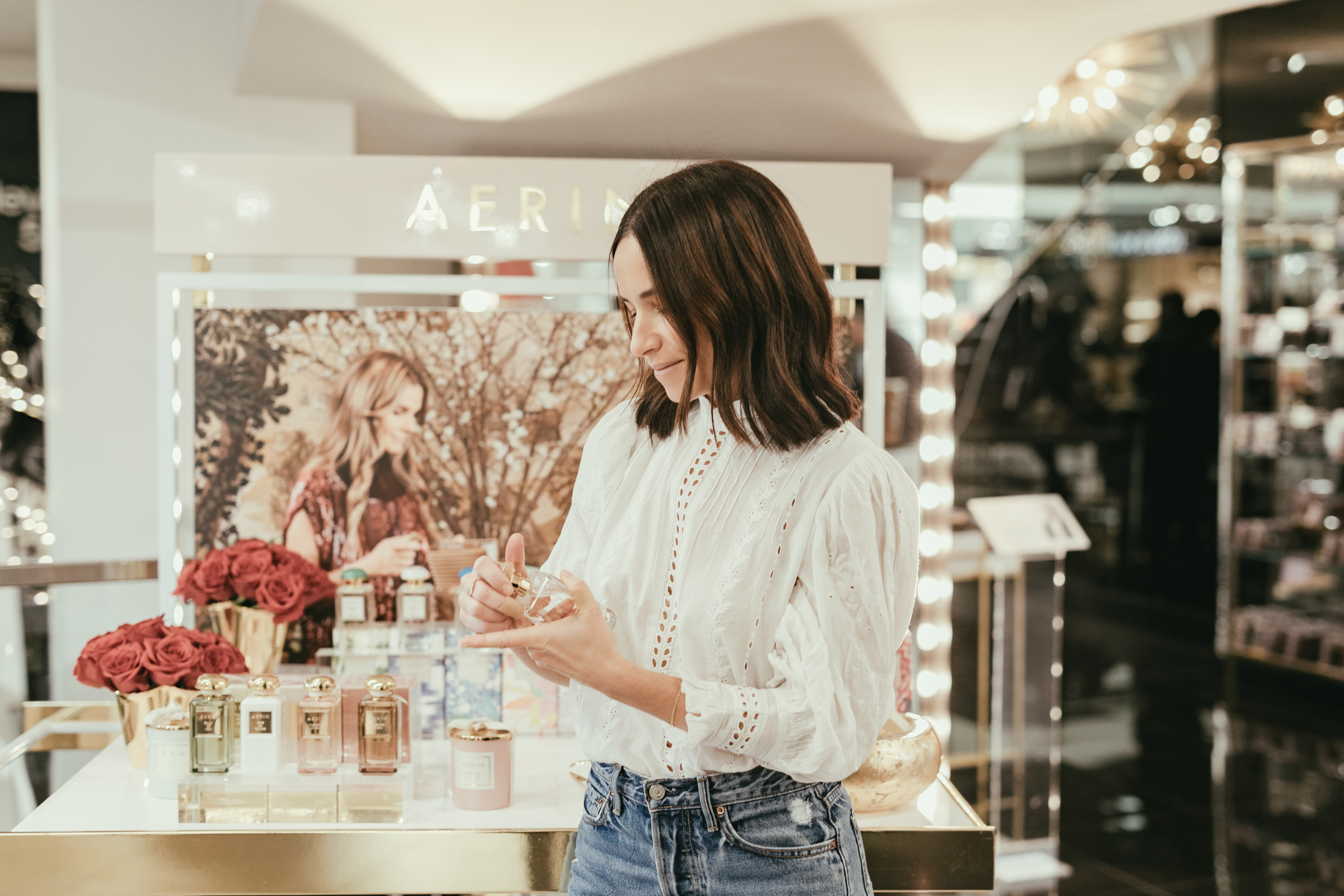 Simply said, Aerin Lauder's style takes my breath away. More than anything, I enjoy scrolling her Instagram feed as her taste and photos are reminiscent of a bygone era. There's an effortless elegance to the way she sets her table, arranges her furniture, and the way she presents herself. I consider myself a non stalker/stalker of Aerin. I get excited anytime I come across a magazine that features her homes or lifestyle, as I look to her for inspiration. I more than love her taste in home decor, quite frankly I'm obsessed as in I'll have what she's having.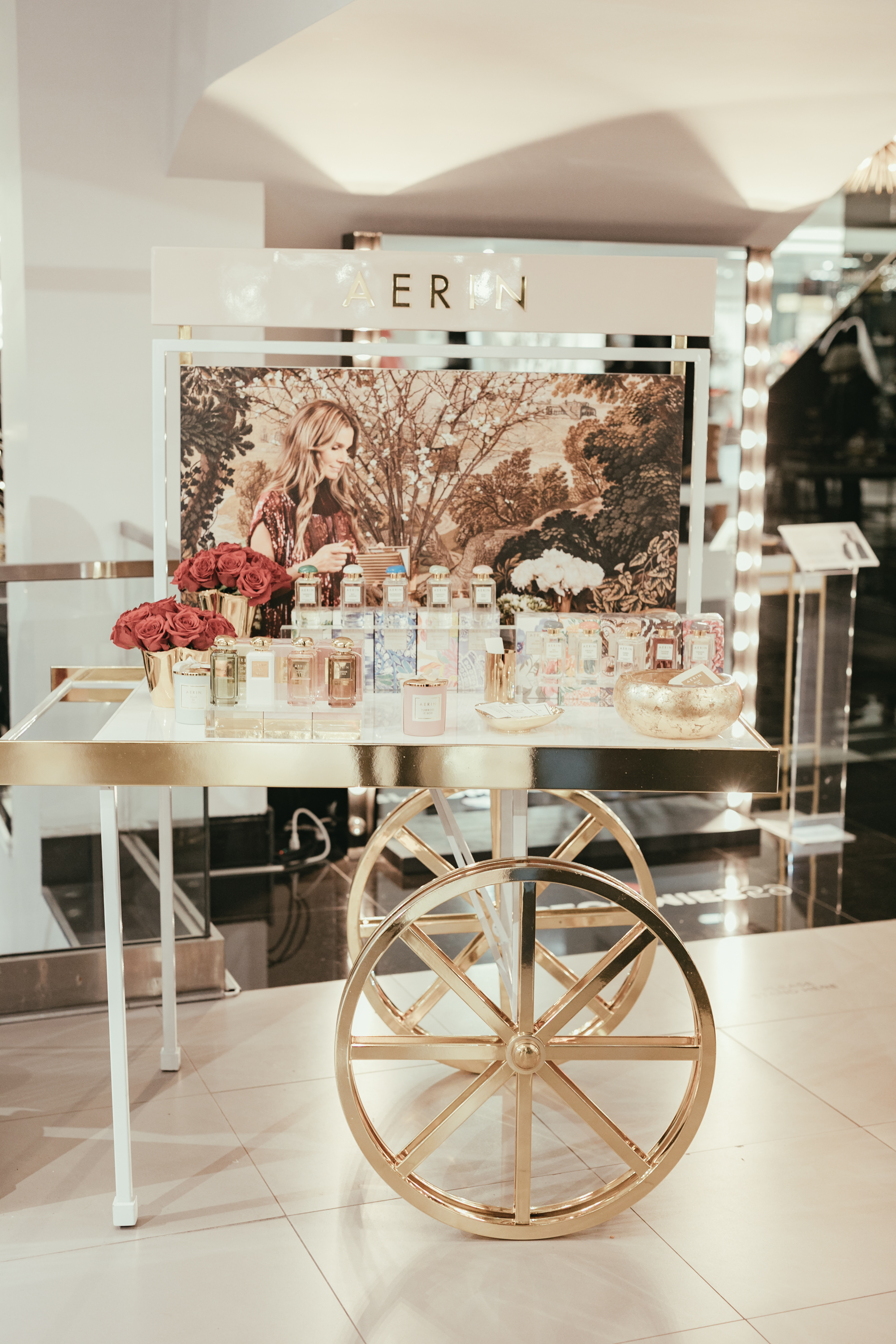 There is an old world elegance to her homes, be it in the Hamptons, Palm Beach or her Manhattan apartment. I've never been to any, but I've seen gorgeous spreads over the years in AD and Elle Decor to name a few.
The closest I've ever come is a visit to her lifestyle boutique in the Hamptons this past summer. Let's just say, I had to be dragged out.
I also value her recommendations on style and travel tips so whenever she is featured in a Q & A, I particularly take note.
This brings me to her luxury lifestyle brand, Aerin. Not surprisingly, I've been a fan from day one. I love her shagreen picture frames, particularly her heart shaped ones and her serving trays which are my go tos for summer entertaining. With an eye towards furnishing my new city home, I have their wheat shagreen serving tray on my wish list. Her monogrammed embroidered table linens will hopefully find their way to my dining table as well as this Margot objet which will make for a statement decor accent.  
Aerin often does collaborations with brands that are so en pointe with my aesthetic. The results always pique my interest, as it is the marriage of two creatives.  I am drawn to her William Sonoma x Aerin collection and have bought quite a few pieces for summer. More recently was her beauty collaboration with Johanna Ortiz who I also happen to be a huge fan of. You can check out the line here.

I'm certainly looking forward to adding a little more Aerin in my life when I move in the near future. As an aside, her line is also perfect for gift giving. Valentine's Day anyone?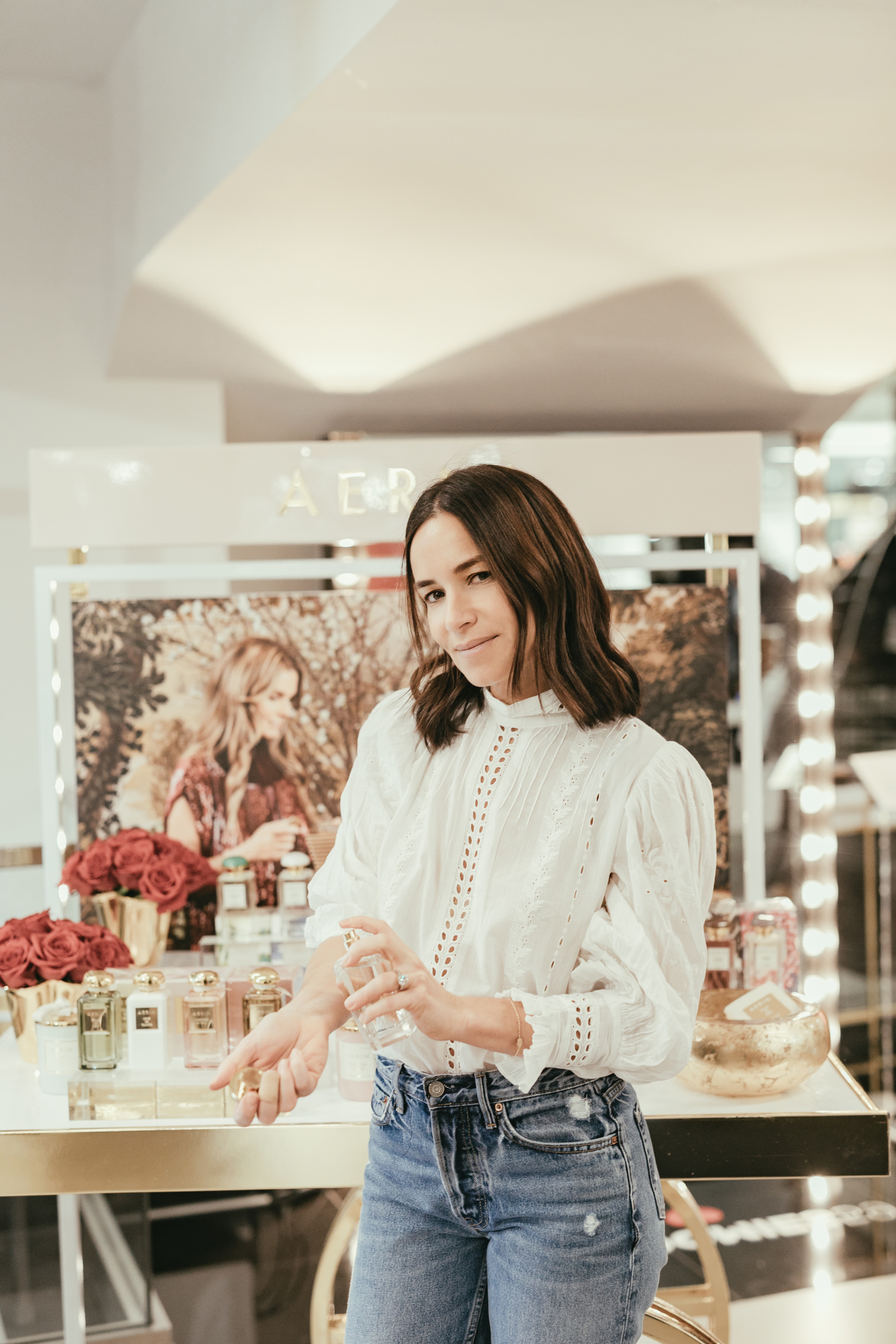 Shop Aerin here: