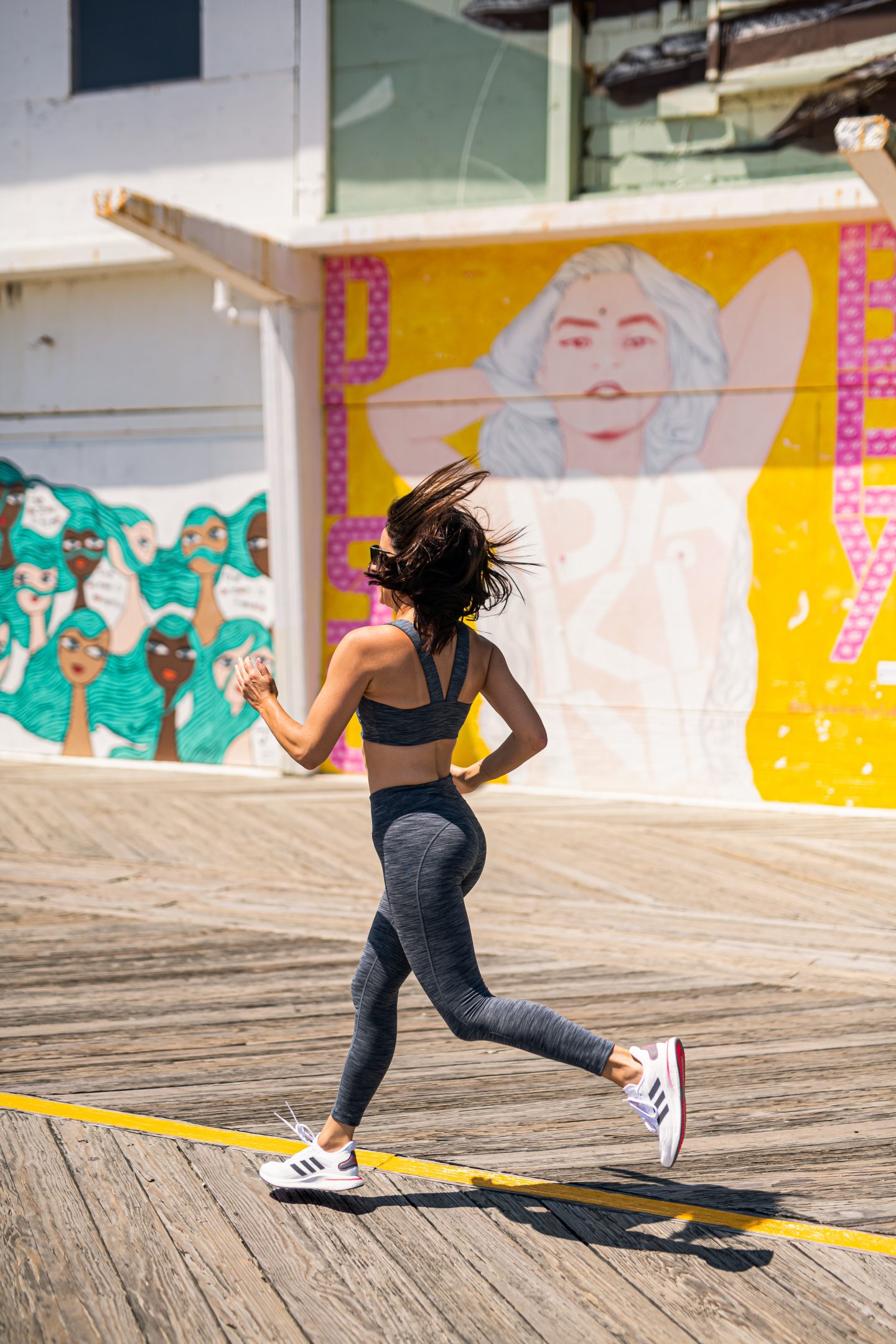 This summer, I definitely upped my fitness game and by that I mean, I've diversified my workouts to include strength training, pilates, short distance runs, yoga, and a bit of jumping rope.
As they say, variety is the spice of life, so switching up my daily fitness routine continues to keep things exciting, it strengthens and tones my body in different ways and is a definite motivator as it's not the same old, same old, day after day.
Speaking of motivation, having the right fitness gear is super important to me and to my overall performance. 
I have been on the lookout for a new sneaker for a while now and was recently introduced to the adidas supernova sneaker. Let's just say they're my current faves and I'm pretty pumped up about these kicks.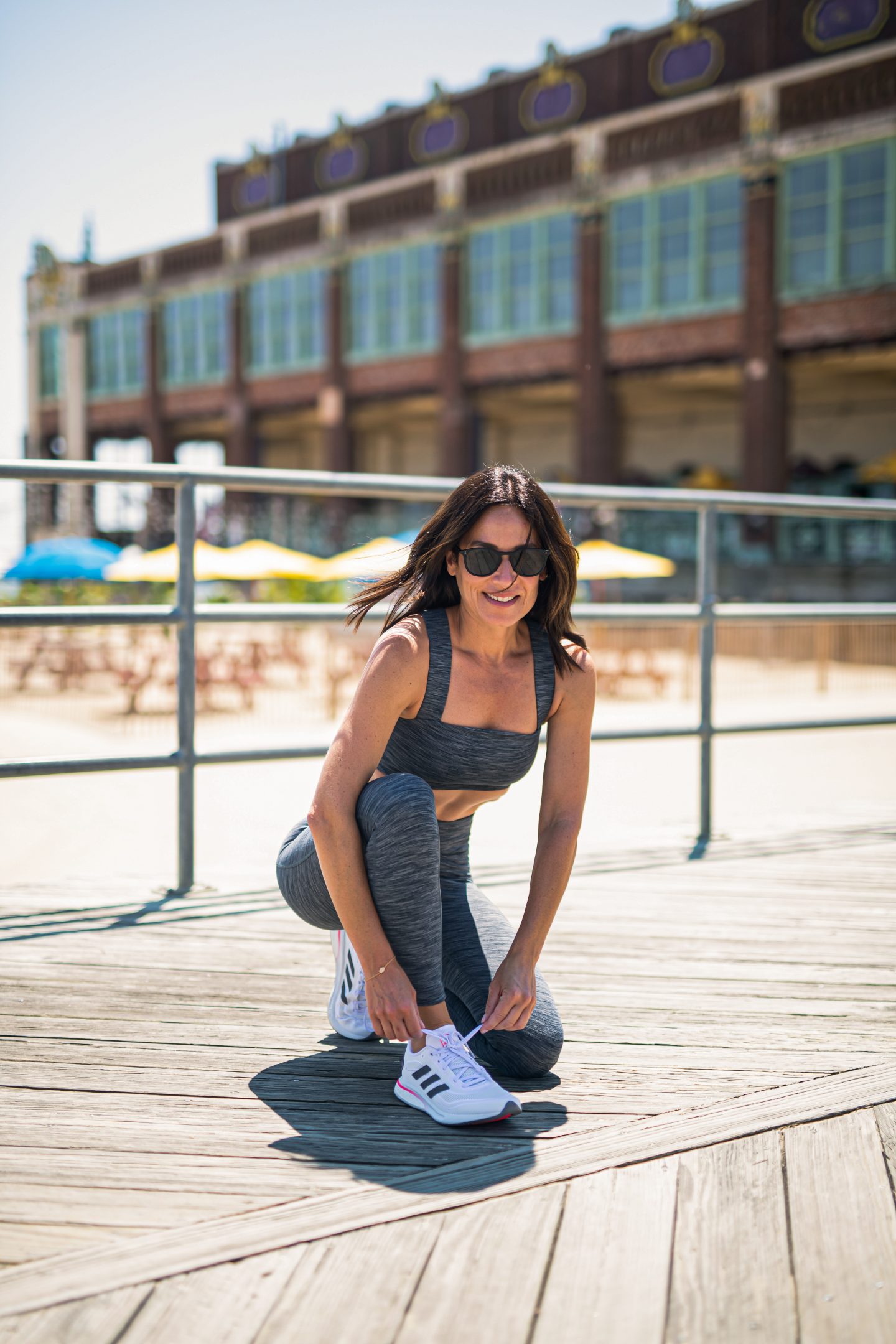 They are comfortable and lightweight which is a must, especially when it comes to running and jumping rope. Breathability is also necessary, so I appreciate that the upper part of this sneaker is mesh yet still supportive.
I must confess, an important factor is style. Yes, I am all about function and performance, but my sneakers also have to be aesthetically pleasing to the eye as in they must work well with my workout wardrobe and these adidas supernova's sure do! What can I say? I am a fashionista at heart, even when it comes to my workout wear, no matter if I'm training solo. I truly believe when you feel good in your gear, it's a total mood booster.
Ok, back to the adidas supernova style… I find that a round toe is more flattering and these have a rounded toe. I also love the different colorways they come in. I chose the white and grey version with hot pink detail and have received a ton of compliments. I consider these a neutral as they work well with everything in my wardrobe, think navy, aqua, floral and plaid leggings. I'm kinda also obsessed with the grey on silver and pink on pink colorways. Ahhhh… I may need to have these too…I'm very particular when it comes to athletic sneakers so when I find the perfect pair, I think it's ok to bounce. As the saying goes…"good sneakers take you to good places".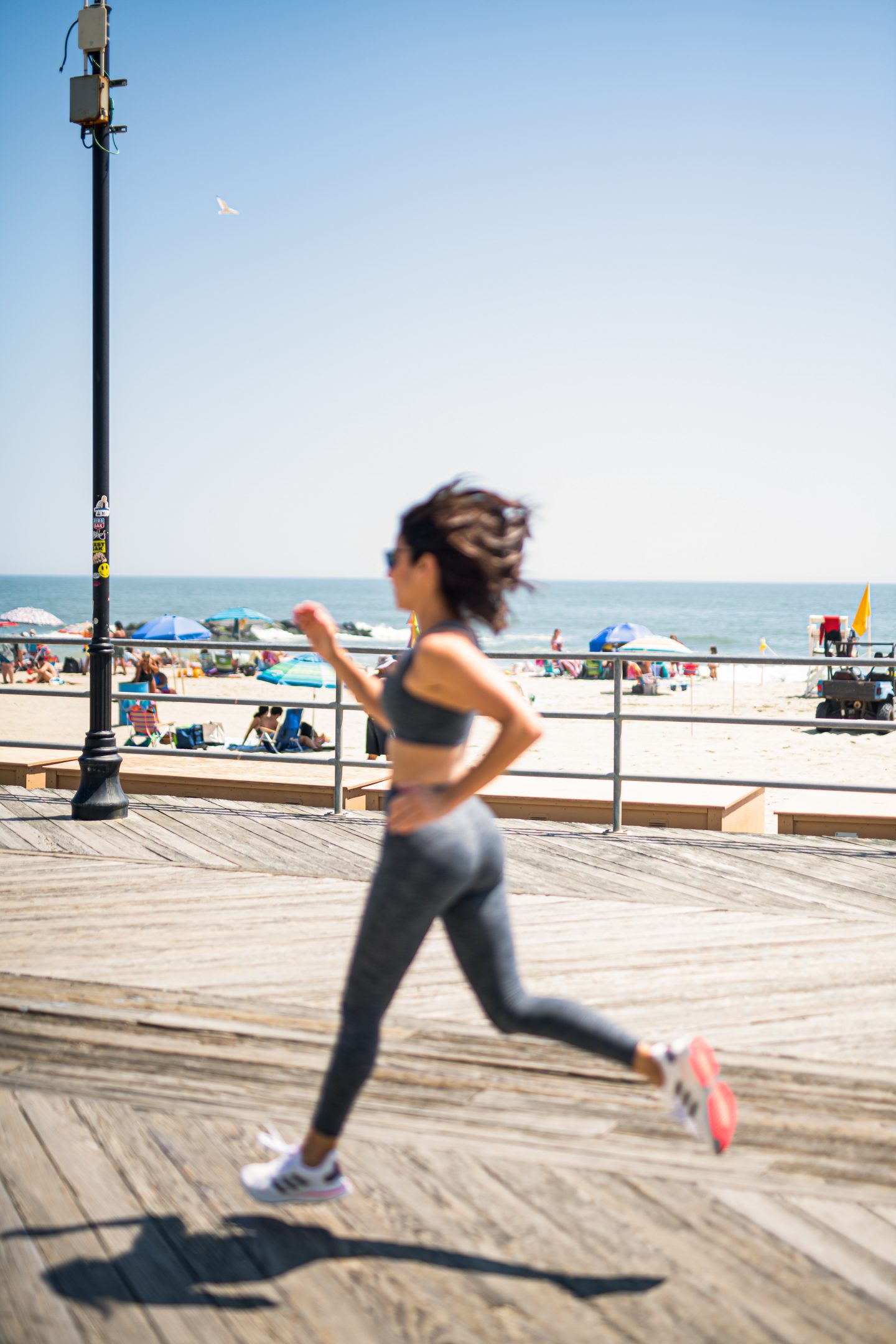 This post was sponsored by adidas, all opinions are my own.
Shop adidas sneakers here: